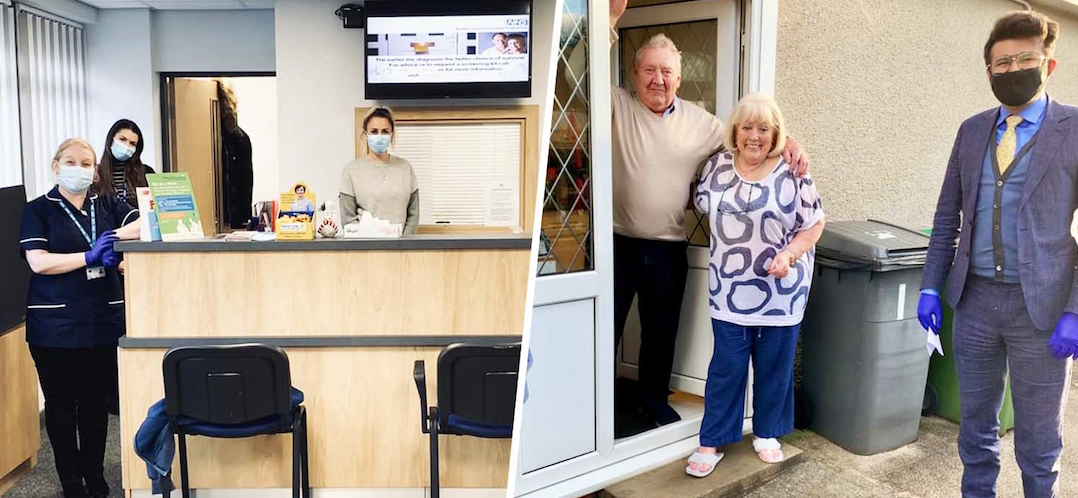 Staff members at a Manchester GP surgery dedicated their Christmas Eve this year to dropping off gifts for elderly patients.
Dr Salman Shahid and his team went from door to door on December 24; chatting to the community whilst offering support to those who'd recently lost a family member.
BBC Radio Manchester shared images of the GP surgery team heading out over Christmas, with Dr Shahid explaining that the "central idea of the program was to spread hope and positivity."
Dr Shahid called the initiative a "humble effort to spread love" throughout Manchester.
Increased focus is now turning towards the mental wellbeing of vulnerable people during the pandemic, with charities experiencing a higher volume of calls during lockdowns.
Greater Manchester has been under social restrictions since July – leaving many cut off from friends and family.
That's why the festive gesture of Dr Shahid and his team is so important and meaningful for many local people in the area.
And their work is not over yet, either.
The doctor added: "We will continue to tackle mental health of our patients during COVID."
Mental health support is available from the following organisations: