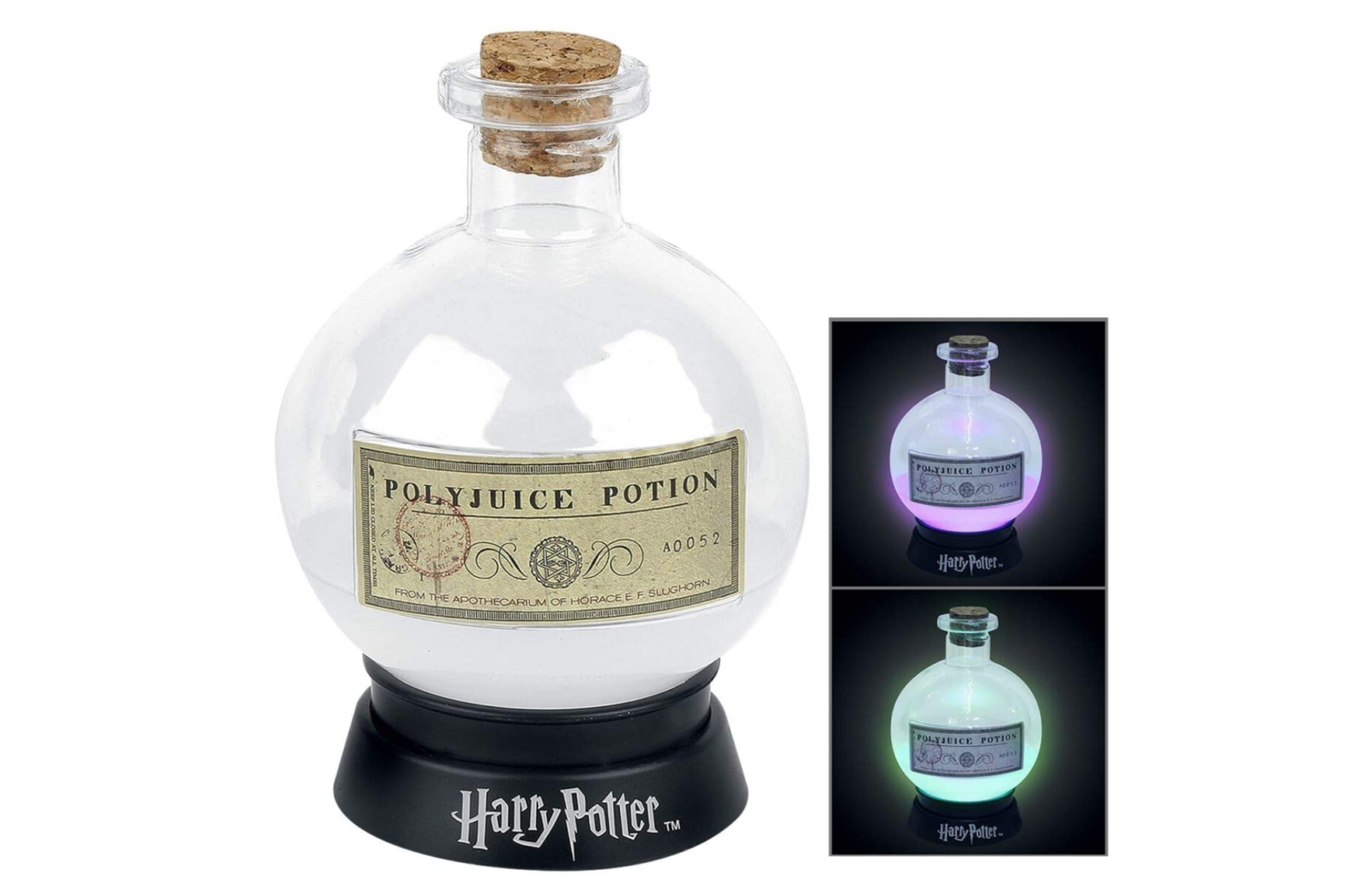 This article contains affiliate links.
Every die hard Harry Potter fan should have a little something in their home to signal their love for the wizarding world.
You don't have to go all out, but a little nod to this one-of-a-kind franchise never goes a miss.
If you're a Harry Potter fan that's in the market for something a little different, then we've found a replica Polyjuice Potion lamp on Amazon and as far as unique pieces of memorabilia go, this has well and truly got to be up there with some of the best.
The best bit about it? It's changes colour too, with purples, pinks and blues shades all making an appearance.
If you're not that well up on your Harry Potter knowledge, then the Polyjuice Potion is a potion that allows those who consume it to assume the form of someone else. According to Pottermore, the official Harry Potter fan club, the Polyjuice Potion is "a complex and time-consuming concoction that is best left to highly skilled witches and wizards".
It enables the consumer to "assume the physical appearance of another person, as long as they have first procured part of that individual's body to add to the brew".
This may be anything from "toenail clippings, dandruff or worse, but is most usually hair".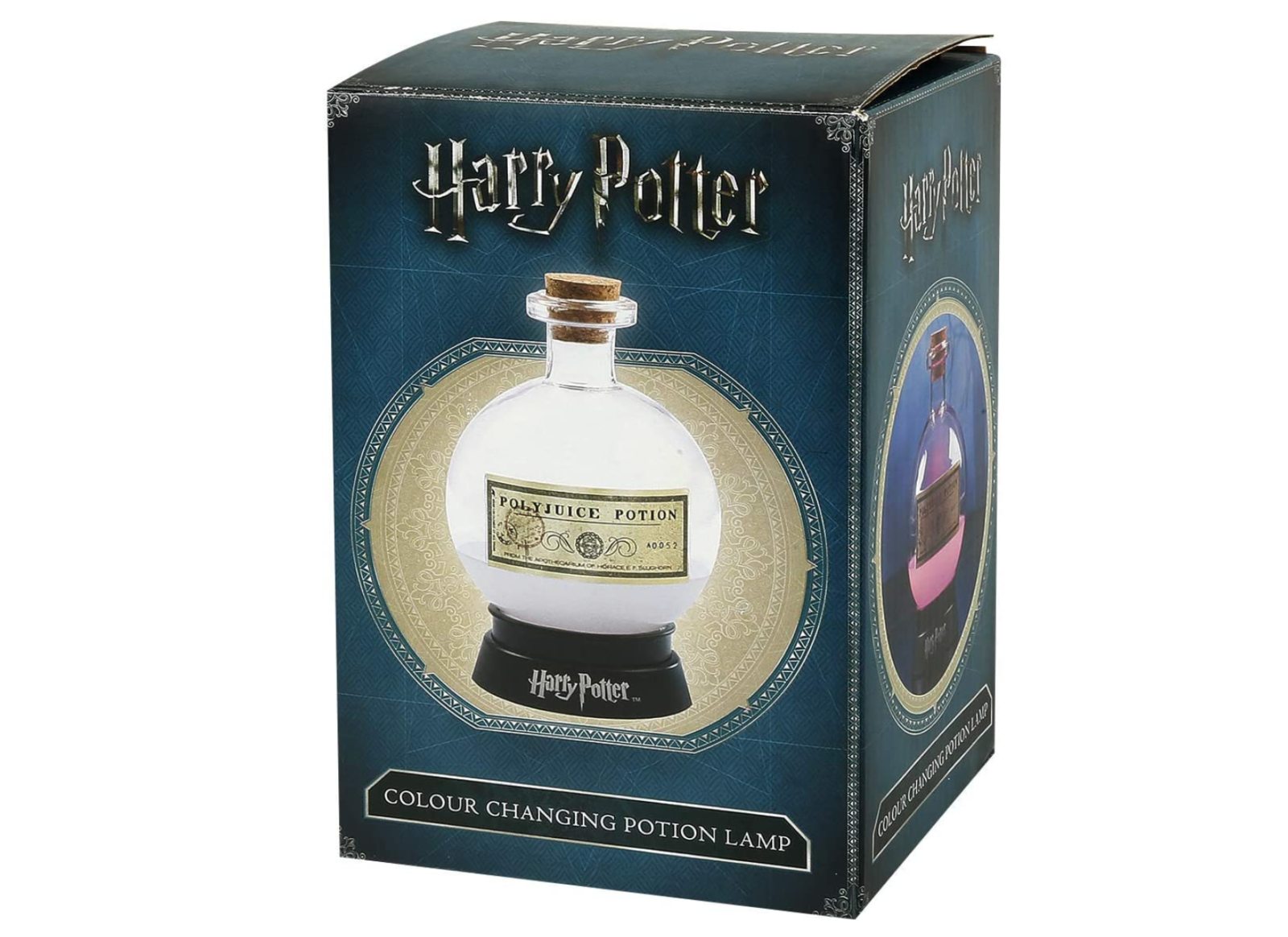 This Harry Potter Polyjuice Potion Colour Changing Table Lamp is made from a sturdy plastic, is 14.8cm x 9.2cm in size and looks best with an LED bulb.
It's retailing on Amazon at £20.55 + FREE delivery and has hundreds of positive reviews from plenty of satisfied customers over the years, so if you've been wondering whether it's worth the buy or not, then it might be worth having a read of a few of those to help make your mind up.
It'll make a pretty excellent gift for any Potter-mad people in your life too.
If you're looking to light up your room with a rather unique pop of colour, then you can get the Harry Potter Polyjuice Potion Table Lamp from Amazon here.