News
This 'wine bottle' glass is the perfect gift for those who only want one drink
We all have a friend who answers with "I'll just come for one" when you ask them to go for a drink.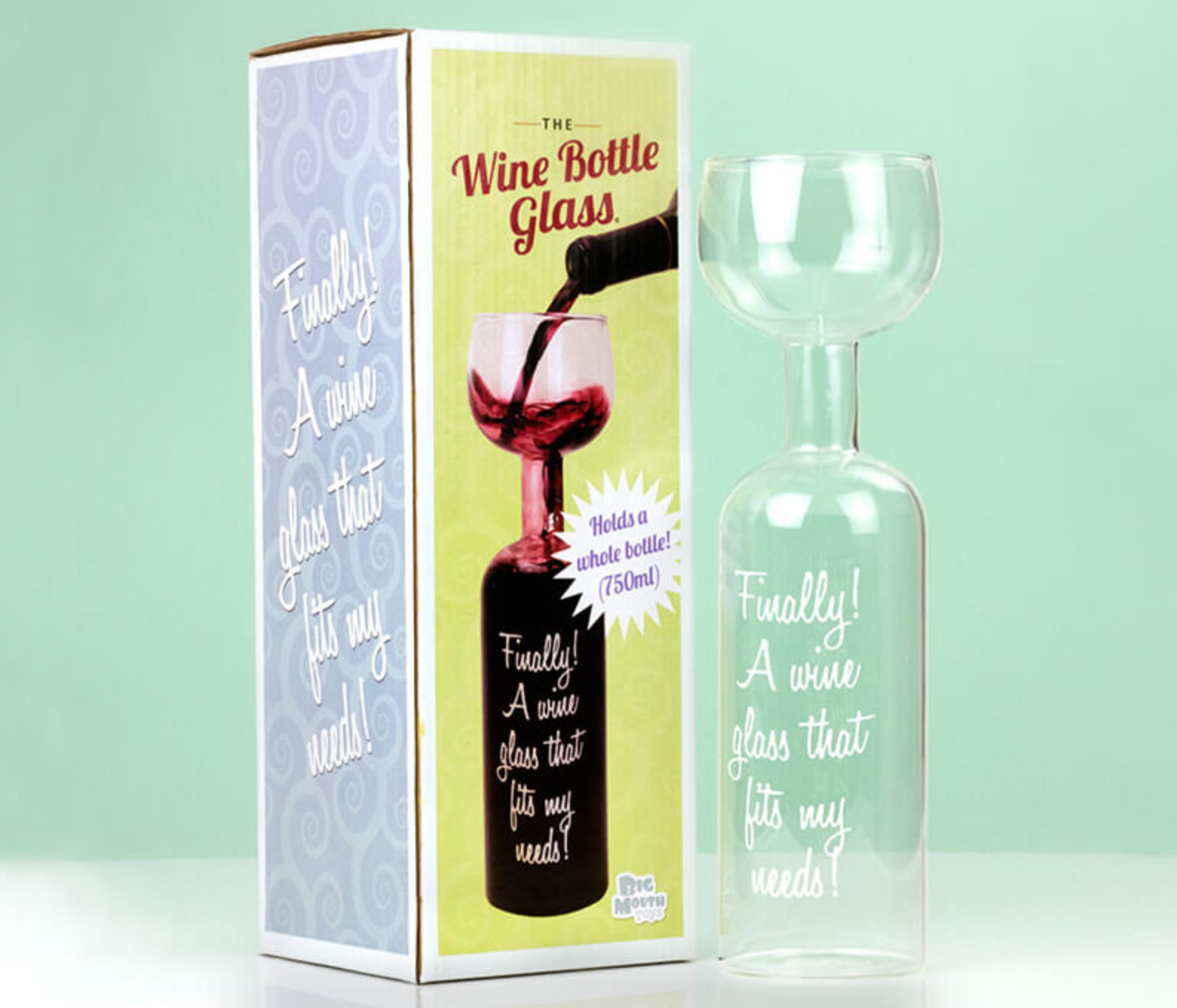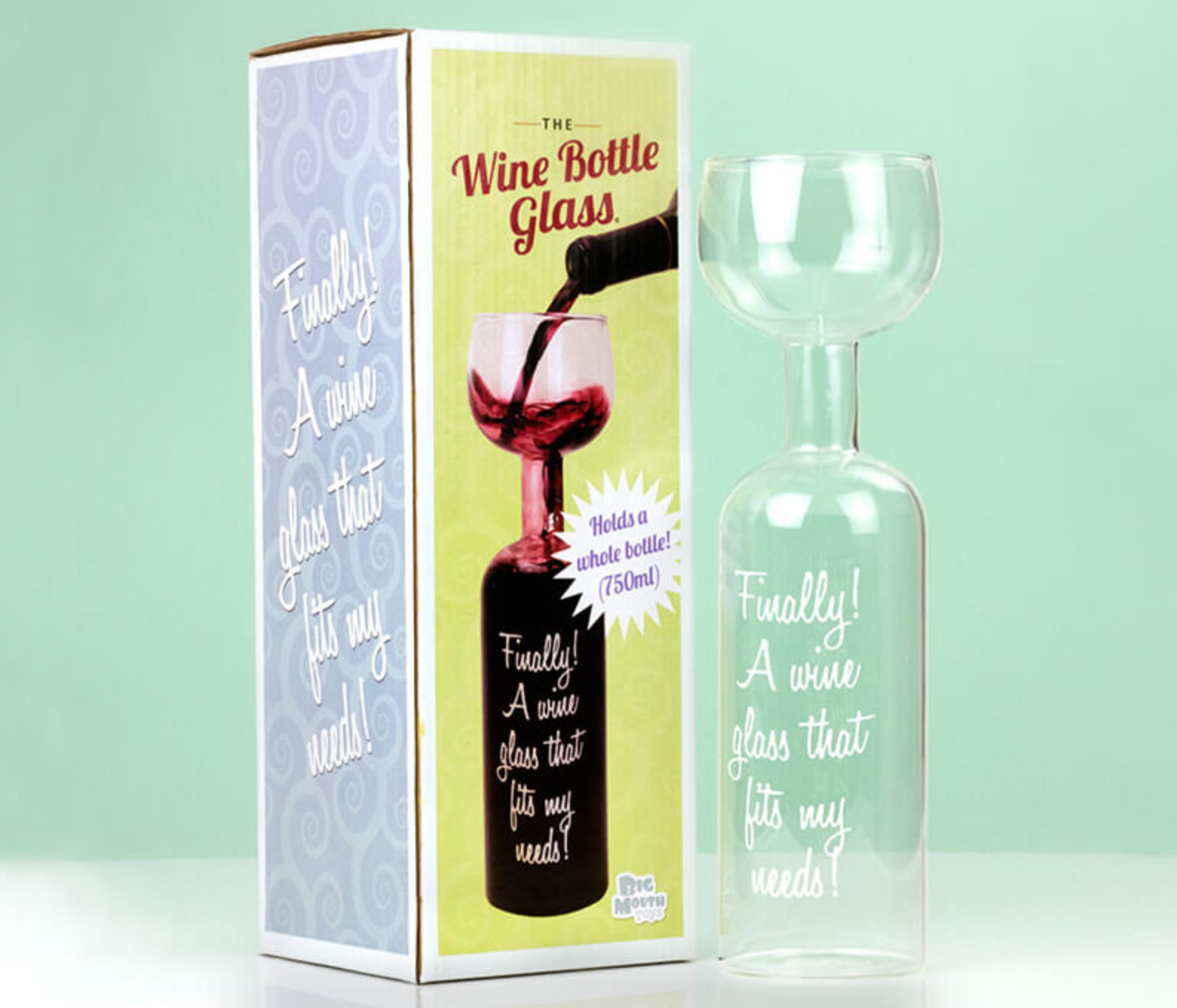 This article contains affiliate links.
We all have that one friend who answers with "I'll just come for one" when you ask them to go for a drink.
The 'one drink' line usually comes along with a raft of excuses too – sometimes the same, sometimes different – and then it's up to you if you chose to believe them or not.
Whether they actually stick to their guns and follow through with the just 'one drink' claim? Well that's another story, because we all know someone who intends to just have one drink, but that one will often turn into 10. If there's a 'one drink' type in your life, then we've potentially found the best solution to this.
Online gifting retailer Prezzybox is selling a Wine Bottle Glass that fits an entire 750ml bottle of wine into, you guessed it, just one single glass, so the 'one drink' types are technically just having one.
According to the product description, this novelty Wine Bottle Glass is "shaped like an entire bottle of the good stuff, with a glass shaped top to make it easier and a little more refined to drink from" and it's "perfect for those of us who love a glass of wine after a long, hard day – or just a day".
The text printed on the front of the glass reads – 'Finally! A wine glass that fits my needs'.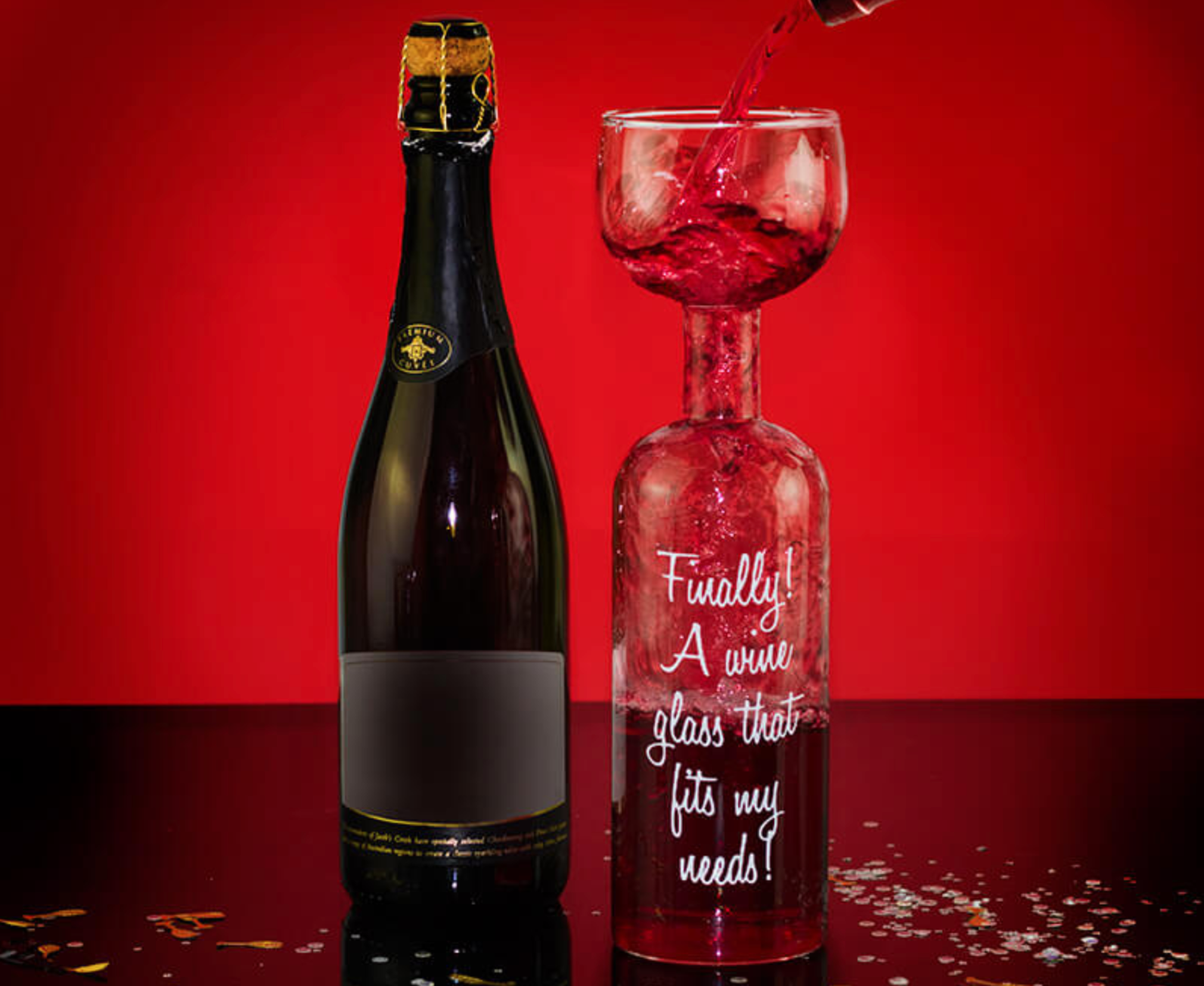 It's a 5/5 customer rated product and there's hundreds of positive reviews from customers over the years, so if you've been wondering whether it's worth the buy or not, it may be a good idea to have a read through a few of those to help make your mind up.
One review by a satisfied customer reads: "Loved it, very fast delivery and brilliant product that made the recipient laugh and drink a lot of wine".
"This was the perfect gift for my friend, really funny, but great not to have to keep getting up to fill her glass." said another.
Looking for the perfect gift for that wine-loving friend?
The Wine Bottle Glass is available to get your hands on for just £12.99 from the Prezzybox website here.
Next Day Delivery is available when orders are placed before 12:30pm daily and Standard Delivery will see your gift arrive at your front between in 1-2 working days, costing £3.99.