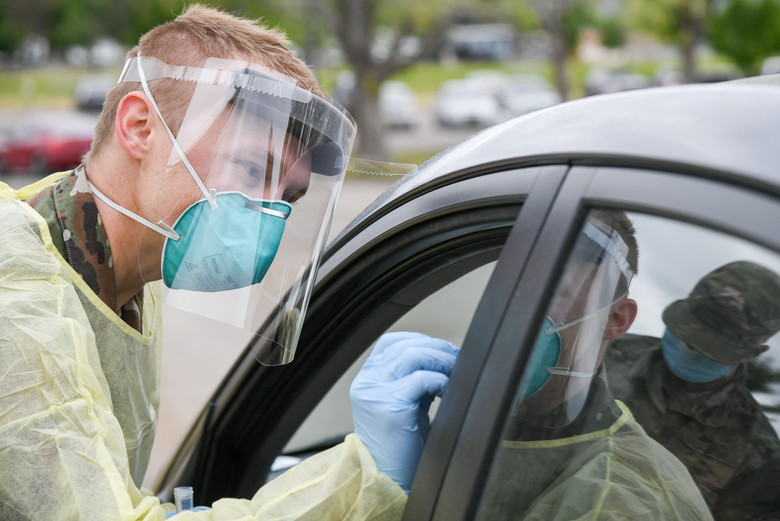 New safety advice has been issued in Oldham following a "dramatic" surge in coronavirus cases.
119 cases were reported in the seven days to July 25 – a rise of 93 compared to the previous week.
People in the Greater Manchester town are now being urged to stay at home and limit contact with others wherever possible.
Residents are also under strict instructions to avoid social visits.
Those shielding should continue to do so until 14 August.
The use of masks is being encouraged in any space where staying 2m apart isn't practical.
The tougher guidelines have been introduced in a bid to avoid a local lockdown in Oldham.
So far, Leicester is the only region in England to have been bordered off from the rest of the country.
But several towns remain at risk – with Blackburn recently changing safety advice due to a spike in positive tests.
Deputy Leader of Oldham Council Arooj Shah, said: "We know that people across Oldham desperately want to see their friends and family, and get back to normal.
"But these restrictions are essential if we are to stop the spread of Coronavirus and prevent a strict local lockdown being put in place, as we have seen elsewhere in the country."