News
Unions warn Britain is in for a winter of 'large-scale strike action' and public sector struggles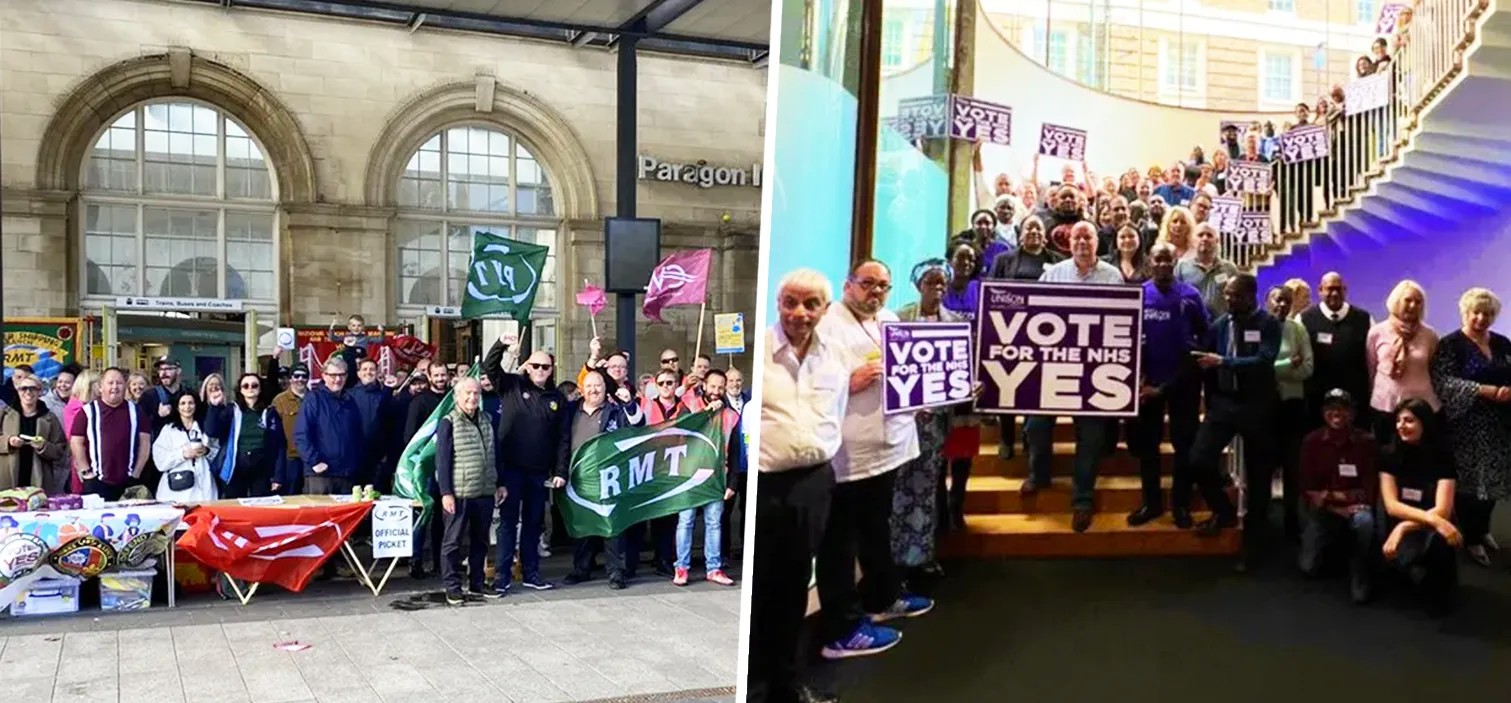 As if you needed even more annoying news to tank your morning, union bosses across the UK are warning of 'large-scale strike action' this winter as pressure continues to pile on the government.
Following analysis by the Independent, it is estimated that nearly two million people across public sectors and other crucial industries could be participating in coordinated strike action in the coming months.
Nurses, doctors, rail workers, teachers, telecoms, postal staff and refuse workers are just some of the services that are set to strike or ballot for industrial action in the next couple of months and into the New Year.
Ahead of the Trade Union Congress conference this Thursday, general secretary Frances O'Grady said the government only has itself to blame if the UK's key services grind to a halt this winter, suggesting that "rather than getting around the table, [they are] picking a fight with unions and working people."
Not long after these comments, newly appointed Chancellor Jeremy Hunt announced even more U-turning from the Tories by confirming that they would be amending nearly all the tax cuts promised by his predecessor — including crucial ones for the poorest households like the energy price guarantee.
The trade union federation responded by saying that all his speech assured the nation of was "more uncertainty for businesses and families".
Elsewhere, as per a report by the Financial Times, Christina McAnea – the head of Unison, the UK's largest trade union – it will be balloting at least 406,000 members in the NHS across England, Wales and Northern Ireland from 27 October 27, adding that a ballot of Scottish members is already underway.
Should the dozens of strikes go ahead as planned, it is predicted that it will be the single biggest movement of industrial action since the early 1980s under Margaret Thatcher when the coal miners called for a nationwide strike.
McAnea fears the NHS could be the worst hit, insisting that the health sector is already "haemorrhaging staff" and cannot recruit any new candidates in this current climate.
Read more:
It's going to be a long old winter.
For all the latest news, events and goings on in Greater Manchester, subscribe to The Manc newsletter HERE.
Featured Image — @RMTunion/@Remmi_LDN_NHS (via Twitter)