News
Up to 350,000 appointments could be cancelled as junior doctors begin four-day strike
The nationwide walkouts are expected to be the "most disruptive" in NHS history.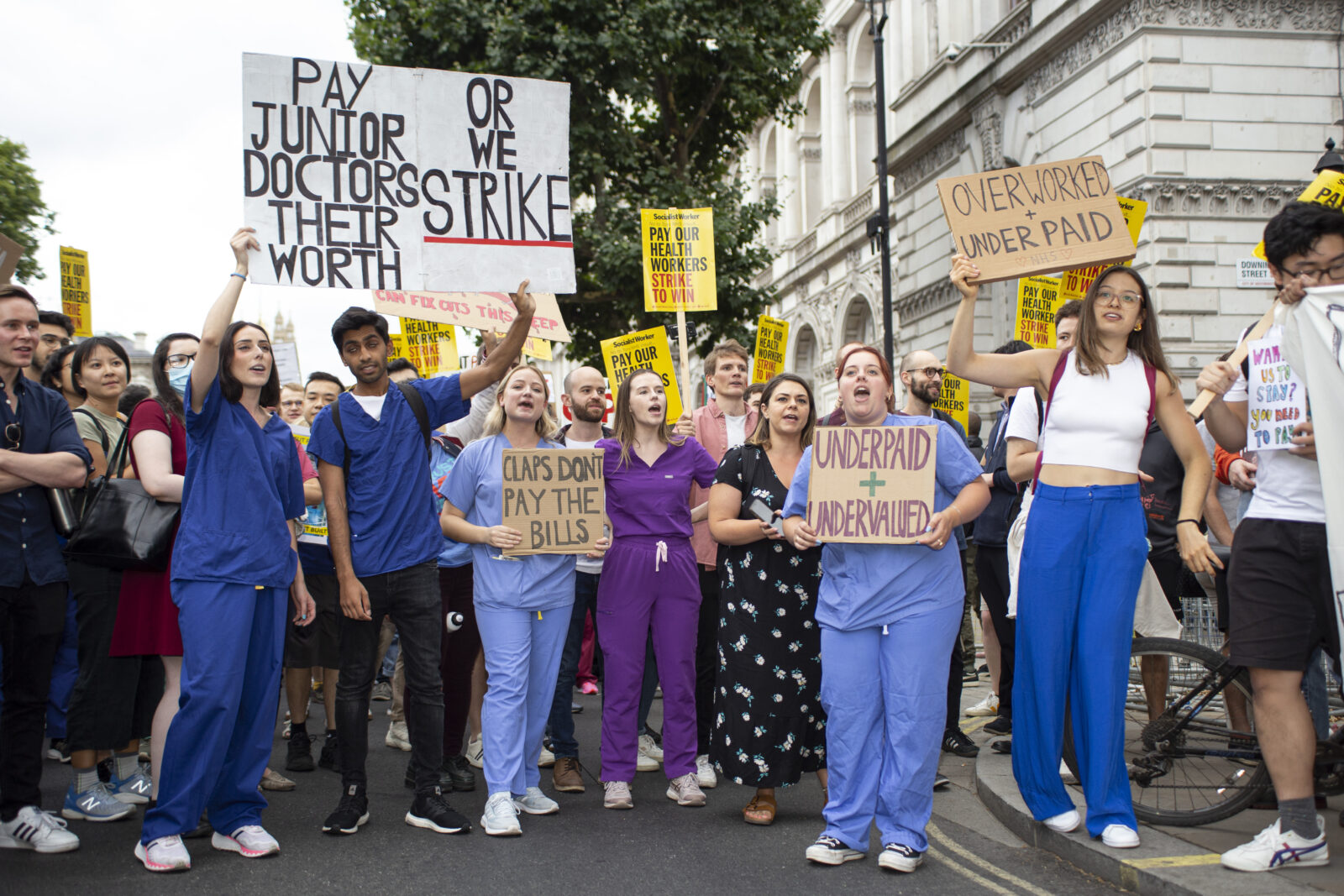 Tens of thousands of junior doctors in England have begun a four-day strike over pay this morning, which the NHS says is "the most extensive action on record".
After already staging three days of industrial action last month, junior doctors – who are qualified doctors that have anywhere from three to eight years' experience working as a hospital doctor or GP – have decided to take things one step further by walking out from 7am today until the morning of Saturday 15 April.
As junior doctors make up around half of all doctors working in the NHS, the health service says it's expecting to see "unprecedented disruption", and that the strikes could even be considered the "most disruptive" in NHS history.
It's believed that up to 350,000 appointments could be cancelled this week.
Around 47,600 junior doctors, who are members of the British Medical Association (BMA), are to walk out as part of a worsening pay dispute with the government.
The BMA says junior doctors in England have had a 26% real-terms pay cut since 2008-09 as pay rises have been below inflation, which is why it has asked the government for a full pay restoration amounting to a 35% pay rise – but ministers have previously said that this is "unaffordable".
With widespread disruption to services is expected this week, the NHS says it wants to make sure that safe care continues to be available for those in life-threatening situations, and will do so by prioritise emergency and urgent care over some routine appointments and procedures.
Appointments and operations will only be cancelled "where unavoidable", according to the NHS, and patients will be offered an alternative date "as soon as possible".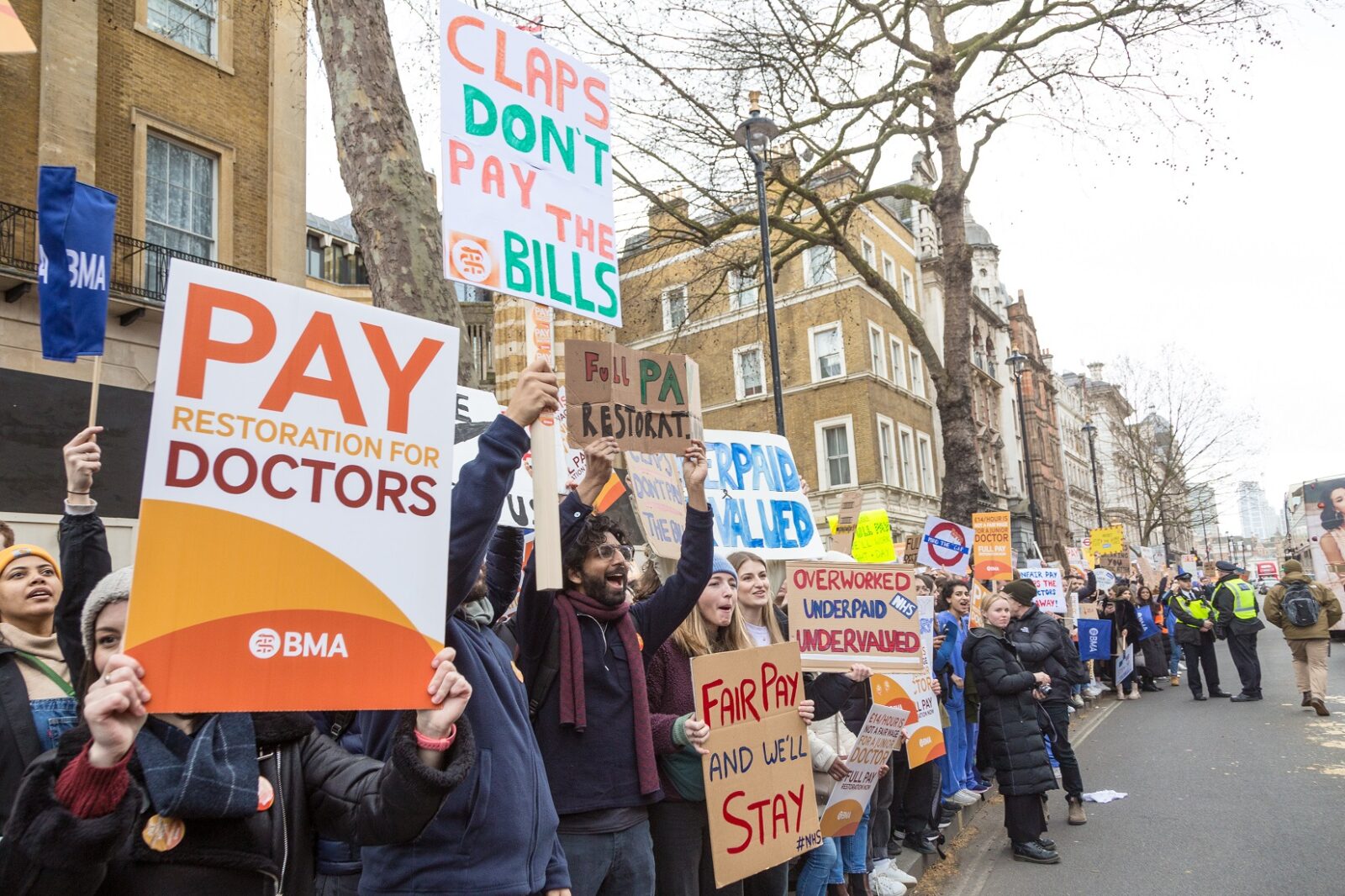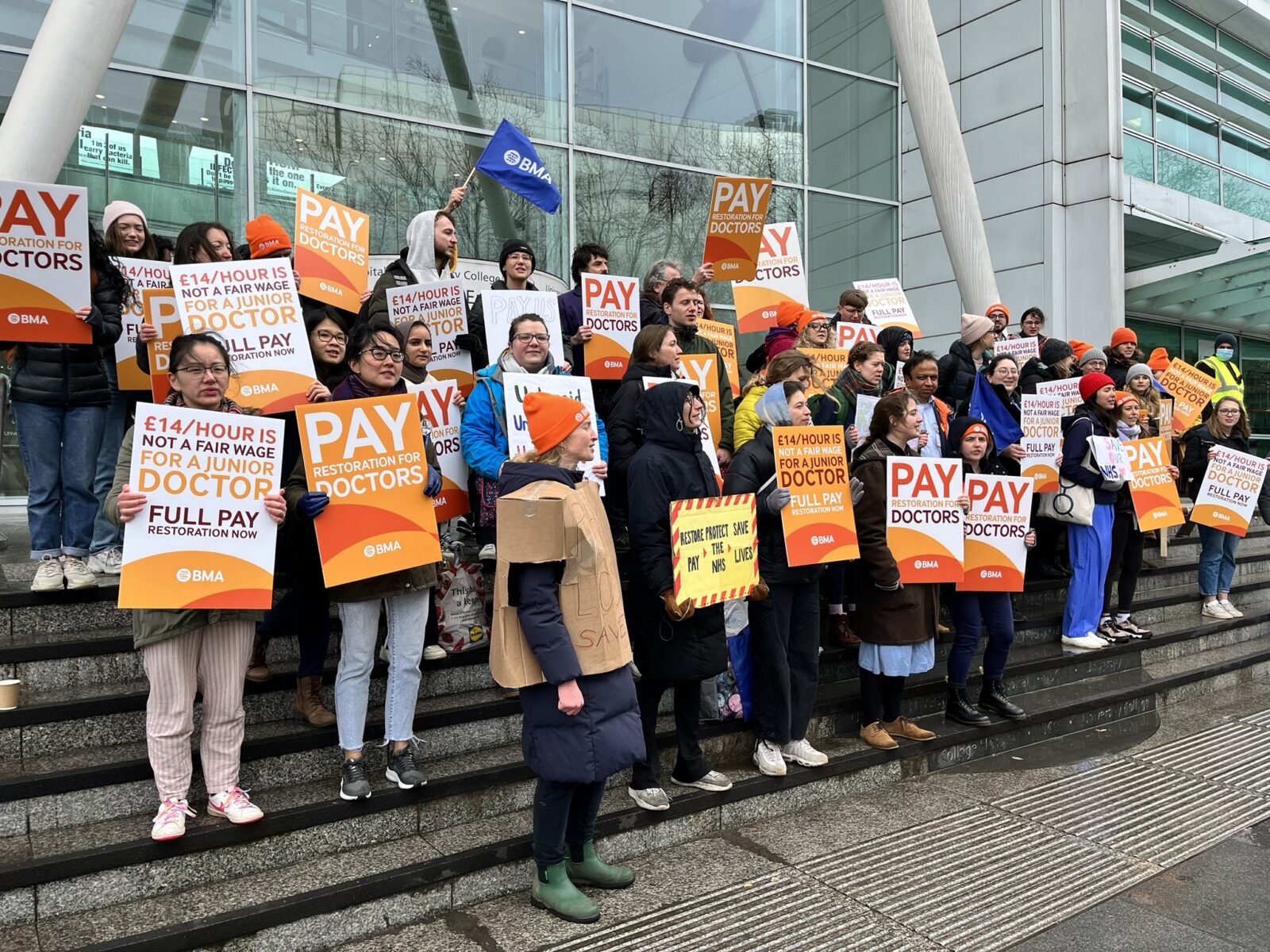 "The NHS has been preparing extensively for these strikes," explained Professor Sir Stephen Powis, national medical director for NHS England.
"But managing additional pressure doesn't get easier as time goes by, it gets much more difficult – not only due to the sheer number of appointments that need to be rescheduled, but also that they can take time to rearrange with multiple teams involved."
He admitted that the junior doctor walkouts are set to be "the most disruptive industrial action in NHS history", and confirmed that emergency, urgent, and critical care will be prioritised.
Read more:
The NHS has said that people who need care must only use 999 and A&E in life-threatening emergencies, and use NHS 111 online and other services, such as pharmacies and GPs, for non-urgent health needs as they remain "largely unaffected" by the strikes.
Featured Image – BMA