News
Vodafone and Three agree massive merger to become biggest mobile phone operator in the UK
They have assured customers a smooth transition.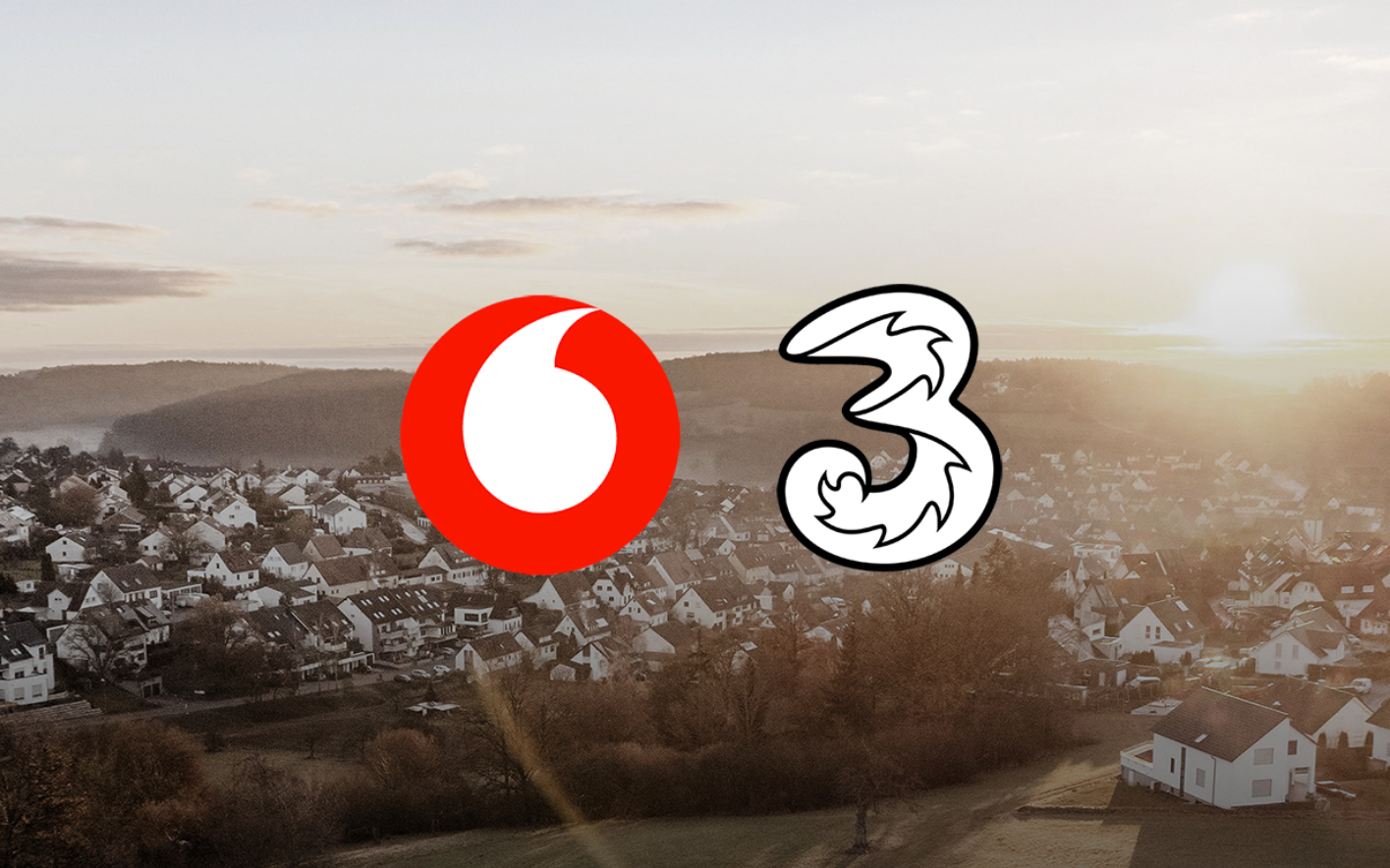 Telecomm companies Vodafone and Three have announced that they have agreed a massive merger that will see the join together to become the UK's biggest mobile phone operator.
Vodafone and Three UK are two of the biggest mobile phone companies in the country and have been direct competitors for two decades, but following a deal with Three's holding group, CK Hutchinson, the pair are now set to join forces pending approval from the Competition and Markets Authority (CMA).
Once the merger is completed, the newly-formed company will be the biggest mobile phone network in Britain, boasting an estimated market share of 27 million users, taking them past the likes of Virgin Media O2's 24m and EE's (owned by BT) 20 million-strong customer base.
It is thought that the transition for existing customers of each brand will be smooth, providing a "better network experience with greater coverage and reliability at no extra cost", all from "day one".
Read more:
Expected to have fully joined forces by the end of 2024, Vodafone and Three — or whatever they might rebrand as post-merger — the pair have promised to invest over £11bn into "the next generation of telecommunications", i.e. the further implementation of 5G.
The deal will see Vodafone hold the controlling share of the business with 51% of the shares of and Three taking up the rest, however, they have revealed that Vodafone has the option to buy up the remaining shares in three years' time.
As for those of you who currently subscribe to either one of these companies, both sides have assured that there will be little disruption to your service, with Vodafone's UK chief exec Ahmed Essam stating that this "will bring more choice and better value to customers nationwide".
Speaking to the BBC, head of mobile at a European research firm, Karen Egan, backed up his confidence, noting that other recent mobile mergers haven't resulted in price hikes, adding instead that "consumers benefit from effectively funding just three nationwide networks rather than four".
For all the latest news, events and goings on in Greater Manchester, subscribe to The Manc newsletter HERE.
Featured Image — Three UK/William Cook (via Unsplash)/Vodafone