News
Woman rescued after tree falls on car in Altrincham during Storm Malik
The woman was confirmed to have received first aid from a fire service technician.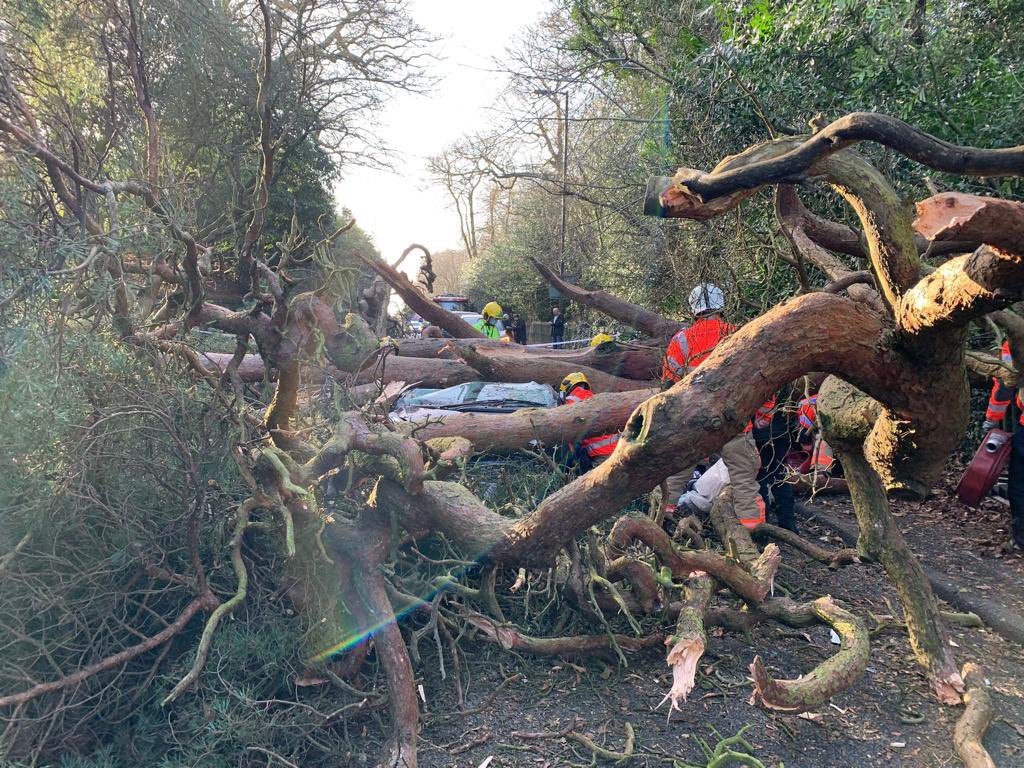 A woman has been safely rescued after a tree fell onto her car in Altrincham over the weekend.
Thousands of homes are still without power in Scotland and rural parts of North East England after Storm Malik arrived on Saturday and brought with it strong winds of up to 80mph, downpours of rain, damage to buildings, and in two certain tragic cases, loss of life due to falling trees, all before Storm Corrie began to set in on Sunday.
Greater Manchester Fire and Rescue Service (GMFRS) confirmed that Storm Malik's high winds caused a tree to fall on top of a Peugeot 107 car roof at about midday on Dunham Road in Altrincham.
A woman was rescued from the vehicle.
Firefighters from GMFRS confirmed that they were required to use cutting gear and specialist equipment to rescue the woman.
Taking to social media on Saturday to explain the shocking situation, a spokesperson for GMFRS said: "This afternoon, firefighters rescued a woman after a tree had fallen onto a car roof [and] the woman received first aid from a fire service technician before being transferred to the care of North West Ambulance Service."
They then warned that "strong winds will persist throughout the afternoon."
The statement continued: "Please check local weather warnings and plan your journey accordingly [and] we also advise any loose outdoor items to be properly secured or brought inside where possible."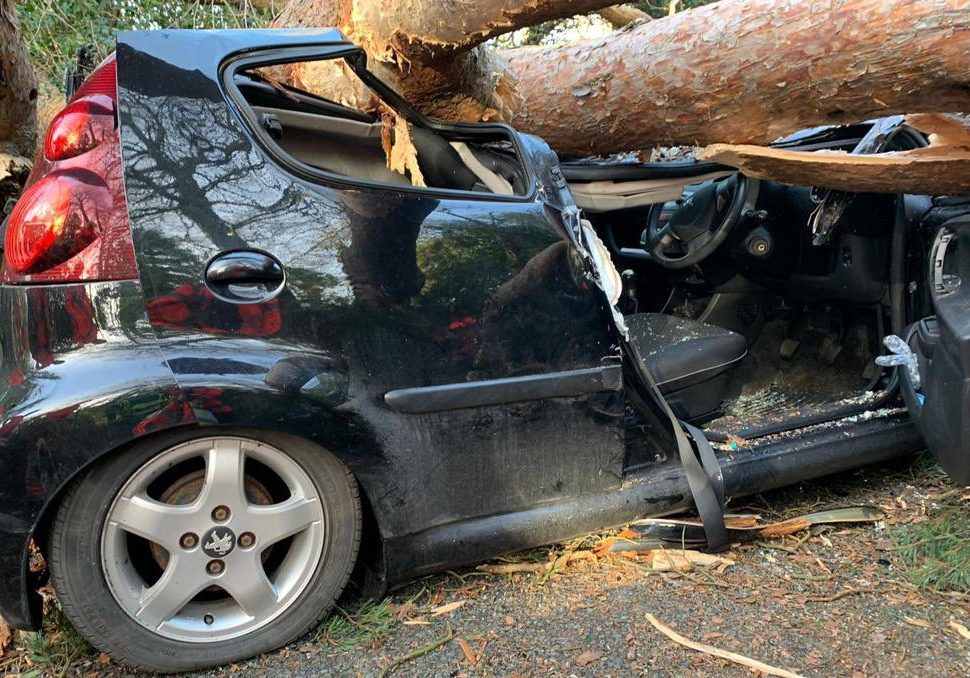 The Met Office has issued a yellow weather warning for wind across Greater Manchester as Storm Corrie is set to continue hitting the UK today.
Bringing another blast of strong winds up to 90mph, the Storm Corrie weather warning is due to end at around midday on Monday, and will likely cause some travel disruption, and generate some large and dangerous waves around the coasts.
Featured Image – GMFRS