News
You can get free boozy ice cream in MediaCity this weekend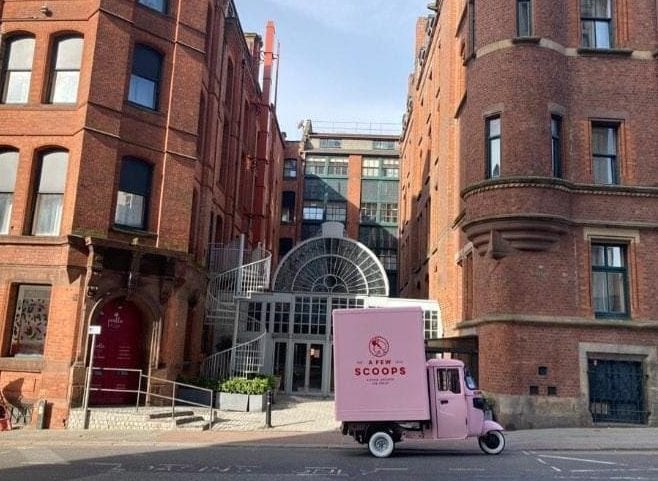 One of Manchester's best-loved independent convenience store brands is finally opening up in MediaCity this weekend.
And you can bag yourself some free ice cream to celebrate.
A Few Scoops – which specialises in alcohol infused ice-cream, sorbets and ice-pops – is bringing its showstopping pink tuk tuk, affectionately known as Jolene, to the launch of the highly-anticipated MediaCity General Store this weekend, and will be parked up outside the new venue to serve 100 scoops of ice cream to visitors free of charge.
Jolene will be parked outside MediaCity General City on Saturday 1st May from 12-6pm, with scoops limited to one per person and whilst stocks last.
A born and bred Manchester business launched in June 2019, A Few Scoops is the brainchild of Alanna Atkinson who wanted to create a way to blend her love of ice cream with her favourite tipples, and the addition of Jolene set Alanna on her way to serving the ice cream of dreams to the city.
The launch of the MediaCity General Store will mark Jolene's intrepid journey across the city centre and beyond, so keep your eyes peeled for new location announcements.
"When we started A Few Scoops, we knew we didn't want a standard ice cream van," Alanna said.
"We wanted something that was different that made everyone whip out their phones to take a photo [and] we think we've achieved this with Jolene and we're so excited to be at the launch of MediaCity General Store, offering out 100 free scoops for customers to enjoy".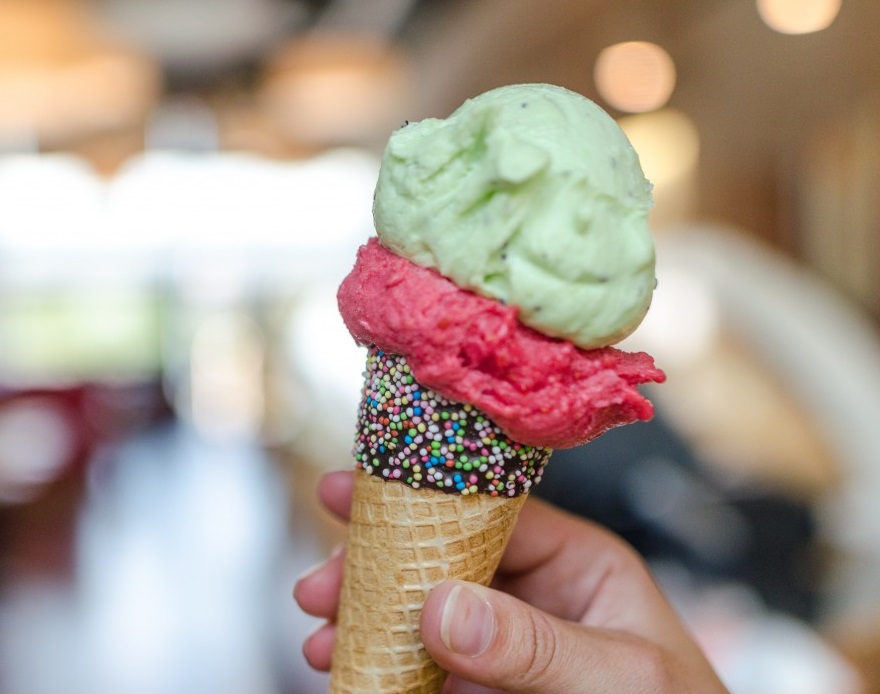 Some of the unique ice cream flavours up for grabs at this weekend's launch include Espresso Martini, Old Fashioned and Pina Colada (vegan).
For sorbets, vegan Peach Bellini and Mojito are both on the menu.
If a tipple doesn't quite take your fancy though, the non-alcoholic options include coke float ice cream, and a cherryade sorbet.
You can find more information here.
Featured Image – A Few Scoops