A party under a plane is coming to Manchester this spring, as the city's airport opens up one of its hangars for a disco and house music rave.
Concorde is giving party-goers the chance to get up close and personal with one of the world's most famous planes, in what promises to be an electric evening with sets from some top-notch DJs.
Revellers can expect everything from sparkly acid to Brazilian samba, itchy funk and the grooviest house anthems at the events, which will take place across two separate dates in March and April.
Part one will feature sets from infectious groove master Dan Shake, The Hacienda's finest and Moovin founde Herbie Saccani and Manchester's party connoisseurs, the Surco residents.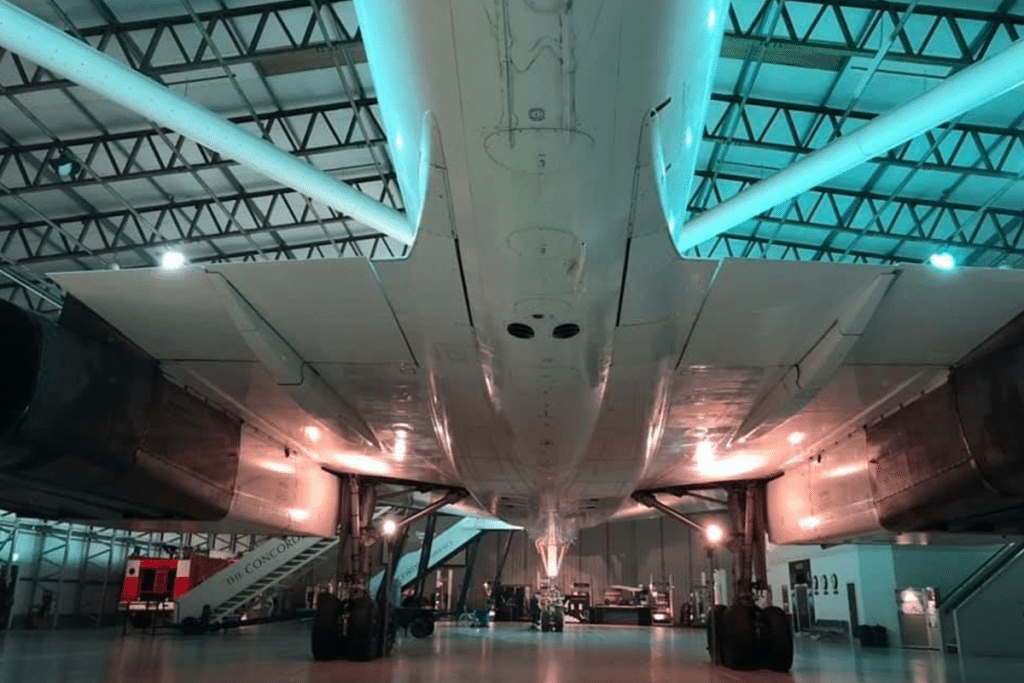 Taking place on Saturday 19 March, it will run from 5pm to midnight with a special still-to-be-announced after party set stretching into the wee hours.
Part two will follow on 9 April with a huge headline set from Crazy P, who'll be bringing the best slinky disco and deep, throbbing electronica to the hangar alongside supporting sets from La Discotheque's Sharples and Surco's residents.
It's a unique opportunity to get up close and personal with the legendary Concorde G-BOAC in Manchester, the plane that is said to have carried Her Majesty the Queen and Princess Diana on numerous journeys.
Read more: A flight simulator that flips you upside-down is heading to Manchester Airport
One of only three remaining planes of its kind in the UK, this magnificent feat of engineering is a sight – not just to be seen but to be danced under. Lit up from below with mesmerising blue and pink lights, there are a lot of raves happening in Manchester – but none quite like this.
To date, there are only 18 of these supersonic jets left in the world, following their discontinuation in 2003.
Tickets for the events start from £32 and can be purchased here.
Featured image: MAG