Oldham
Failsworth man goes swimming in his back garden after Storm Franklin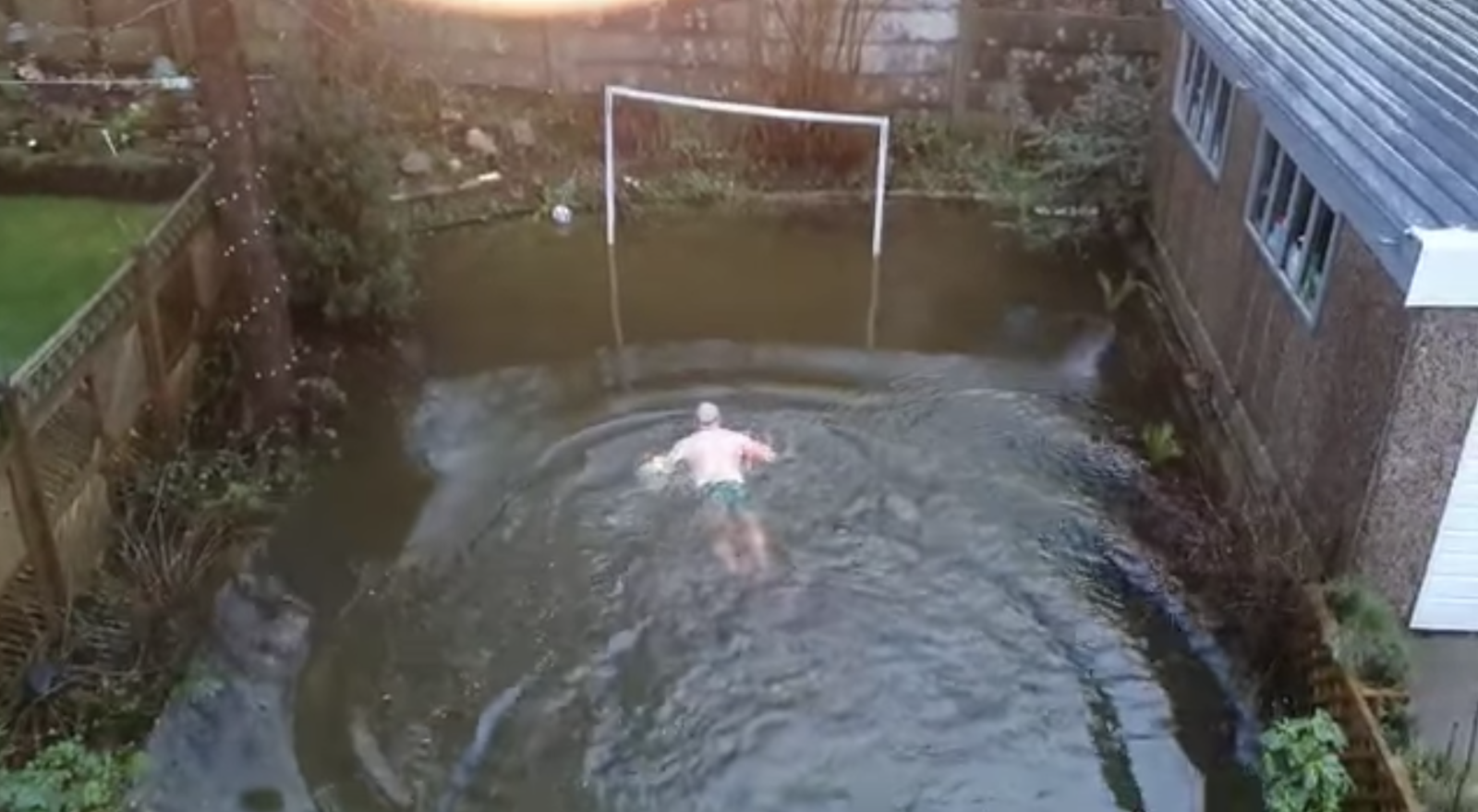 A man in Failsworth has tried to look on the sunny side of the flooding left by Storm Franklin.
Waking up to find his garden underwater, Pete Brotherton popped on a pair of swimming trunks to head out for some exercise.
The hilarious moment Pete hops into the icy water, complete with inflatable armbands and goggles, was captured on camera.
He limbers up on his decking, stretching his arms overhead, before belly-flopping on his waterlogged lawn.
After a brief lap of front crawl he hops back out, grabs his dressing gown, and legs it inside.
Pete, who owns his own window cleaning company, told The Manc: "We all needed a bit of light hearted useless comedy at present I feel!
"It was freezing, but I don't take life too seriously, it's hard enough as it is.
"I have my own window cleaning and bouncy castle business, and regularly upload videos on there, that's how I believe we have grew so quickly.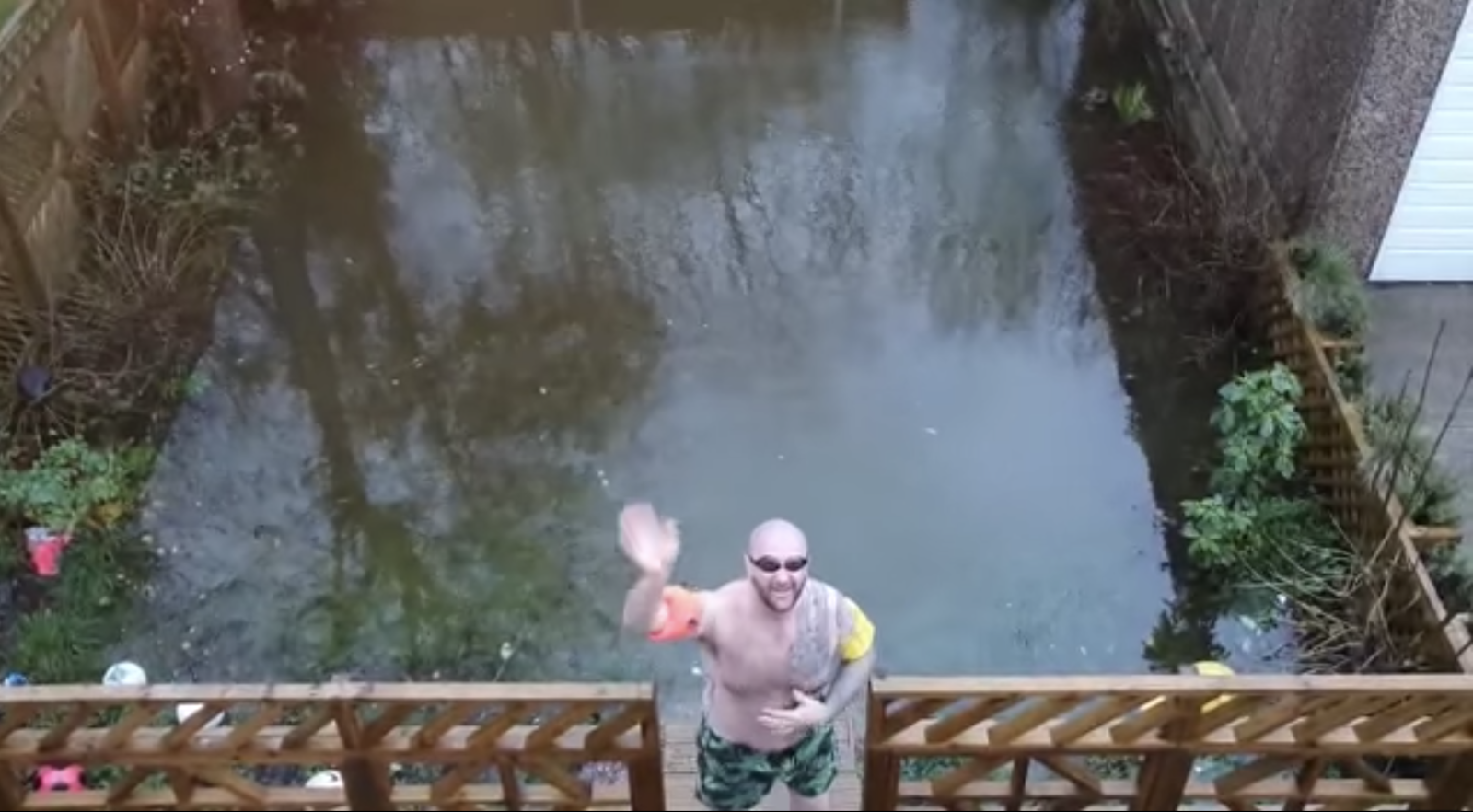 "I just looked out of the window and thought 'I'm going for a Sunday swim'. I would do again in a heartbeat, or some other.
"When I was a kid, I once went to the shop on a rubber dinghy in a flood. Don't ask why, just seemed like a good idea at the time!"
Read more: You can rave underneath the wings of a Concorde jet at a Manchester Airport hangar
On his own Facebook page, he said: "Can't believe our new home included its own heated swimming pool. We are so lucky and extremely privileged.
"Any of friends and family are welcome to our sprawling estate to enjoy our spa facilities during the hours of 8-late Mon-Fri (weekends are rented out privately to Jeff Bezos and family).
"We love you all, but please respect our privacy on our 4000 acre estate…..you will be fined for trespassing. Lots of backstrokes, Pete & Tom (R'N'Benidorm (Costa del Failsworth)"
Featured image: Pete Brotherton