Oldham
Summit Up: The new purpose-built climbing centre opening in Oldham next week
Summit Up aims to be a space that inspires and motivates people of all ages and abilities to be active and ambitious.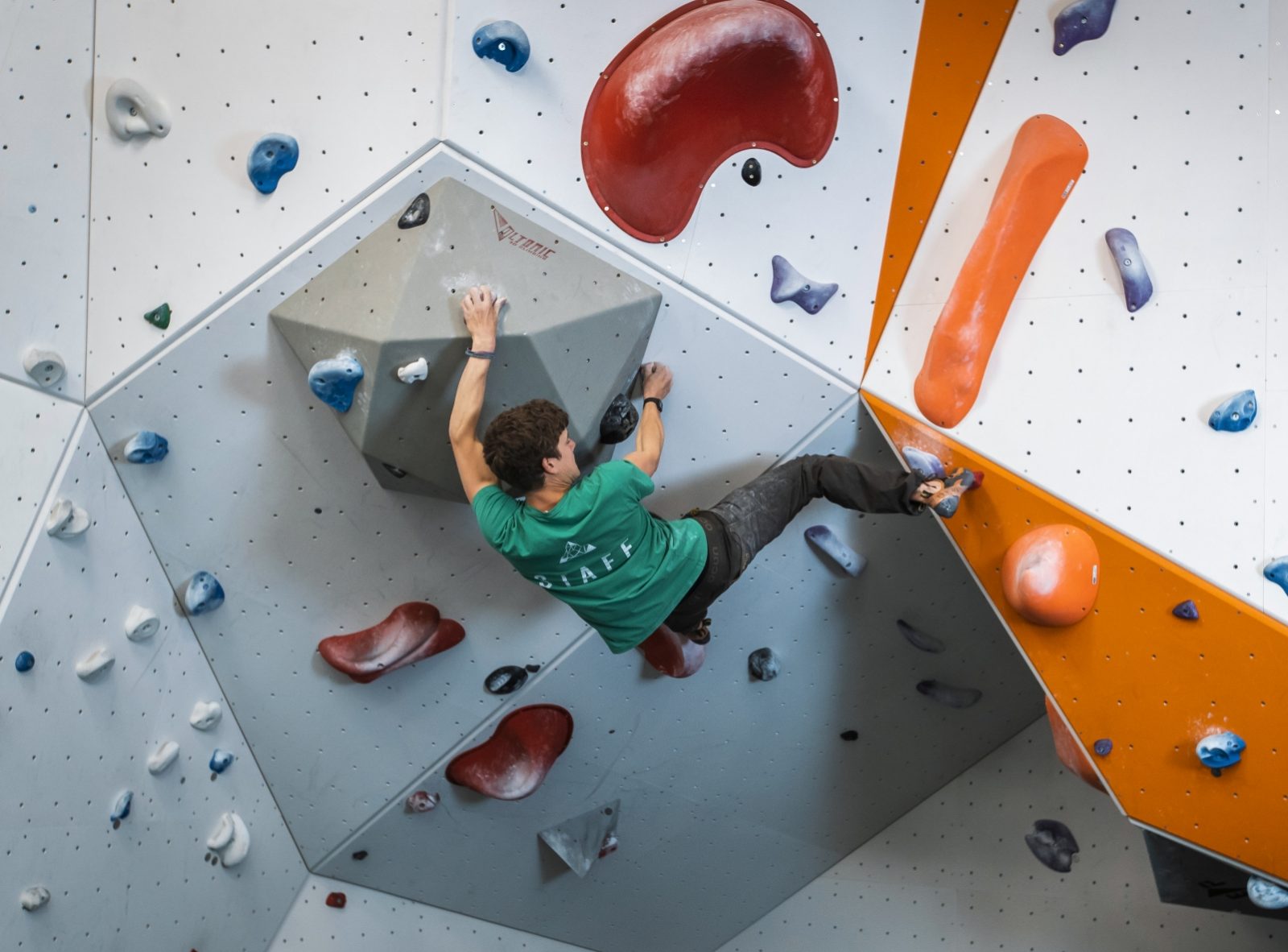 A brand-new climbing centre that's set to be an "inclusive experience" for all is the latest addition to the region.
Summit Up will be opening its doors in Oldham next weekend.
Aiming to be a space that inspires and motivates people of all ages and abilities to be active and ambitious, the new 1,850m² purpose-built centre in the heart of the borough's town centre will house an array of climbing facilities that give everyone the chance to safely push their limits, try something new, and most importantly, have a bit of fun while doing it.
Set to be one of the most exciting facilities of its kind in Greater Manchester, Summit Up will be accessible for all the family – from complete novices, right through to seasoned climbers.
Climbing enthusiasts, schools, youth groups, corporate businesses, and more can get involved.
When it comes to the facilities on offer at the new Oldham centre, the star of the show will undoubtedly be the 'Clip 'n Climb' – a "fun climbing" concept that Summit Up wants to bring to the local community.
Designed by Entre-prises UK – the sole supplier of climbing walls for the Tokyo 2020 Olympics – the unique Clip 'n Climb concept is on offer at several outdoor activity centres all across the globe, but the Clip 'n Climb at Summit Up in Oldham will actually be one of the highest and largest in the UK.
This means that visitors will be able to experience world-class walls as climbed by some of the best competitive climbers on earth.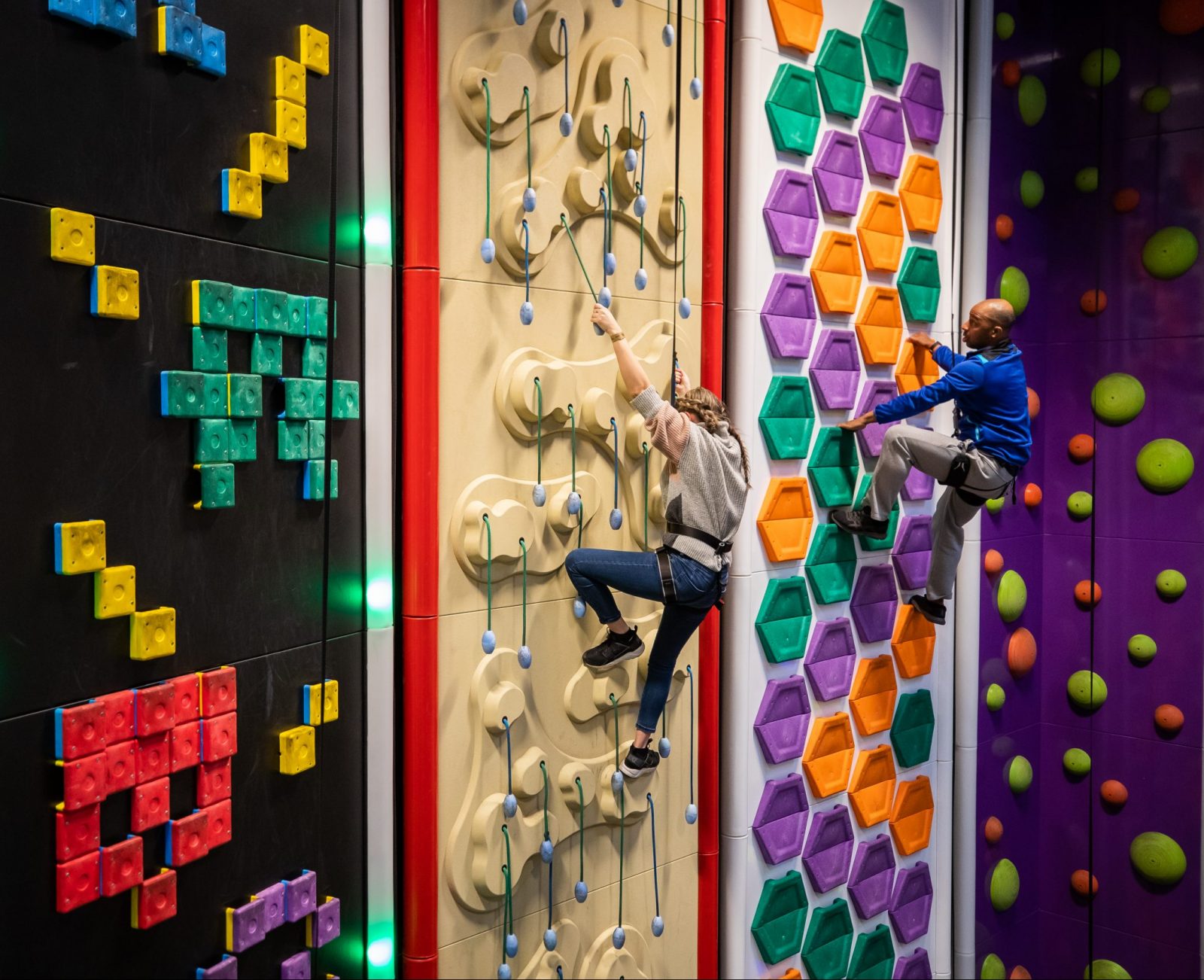 Clip 'n Climb Oldham will feature 25 challenges, including the adrenaline-pumping 'Leap of Faith', the popular 'Stairway to Heaven', and a thrilling 10-metre 'Vertical Drop Slide', as well as two ValoClimb walls – which use world-first interactive gaming technology and are designed to boost fitness while offering a challenging alternative to traditional climbing.
Summit Up arrives in Oldham ready to capture the excitement and enthusiasm that's in the air after Sport Climbing was featured in the Olympic Games for the first time ever at Tokyo 2020, with all three Olympic disciplines of lead climbing, bouldering, and speed climbing on offer at the new centre.
It will be the only centre in Greater Manchester with an official speed climbing facility too.
And if all of that wasn't as exciting enough as it is, the centre will also have a soft play area, dedicated party rooms, retail merchandise, and a 'South Ridge' cafe to stop off at for some well-deserved refreshments after a day of climbing.
Summit Up's arrival in Oldham wouldn't be possible without the help of The Stoller Charitable Trust – which is funding the building of the centre to "leave a lasting legacy" for the next generation of the Oldham community.
Oldham-born businessman Sir Norman Stoller founded the Trust in the 1980's, and has since gone on to donate millions of pounds to worthy causes – particularly supporting disadvantaged children from the Oldham area.
"Climbing is very popular at present and we expect to attract up to 90,000 visitors a year," explained Stephen Lowe, Manager of The Stoller Charitable Trust.
"The centre will be a huge boost to the area as all of the profits generated will be used for charitable causes that support the young people of Oldham.
"The purpose [of the Trust] has been to provide opportunities to raise aspirations, support Oldham's young people to reach the height of their ability, and provide a helping hand when it is most needed."
He added: "It is our hope that Summit Up will connect the community and create a lasting social venue in Oldham."
Summit Up is opening to the public on Saturday 18 September 2021.
The booking system is now live, so if you fancy being one of the first to experience Oldham's new climbing centre and all it has to offer, head on over to the Summit Up website here to secure your slot.
You can also follow Summit Up on Facebook, Twitter, and Instagram ahead of its grand opening.
Featured Image – Summit Up