Travel & Tourism
The countryside Airbnb where you can have a sleepover with a Shetland pony
Basil is an absolute dude.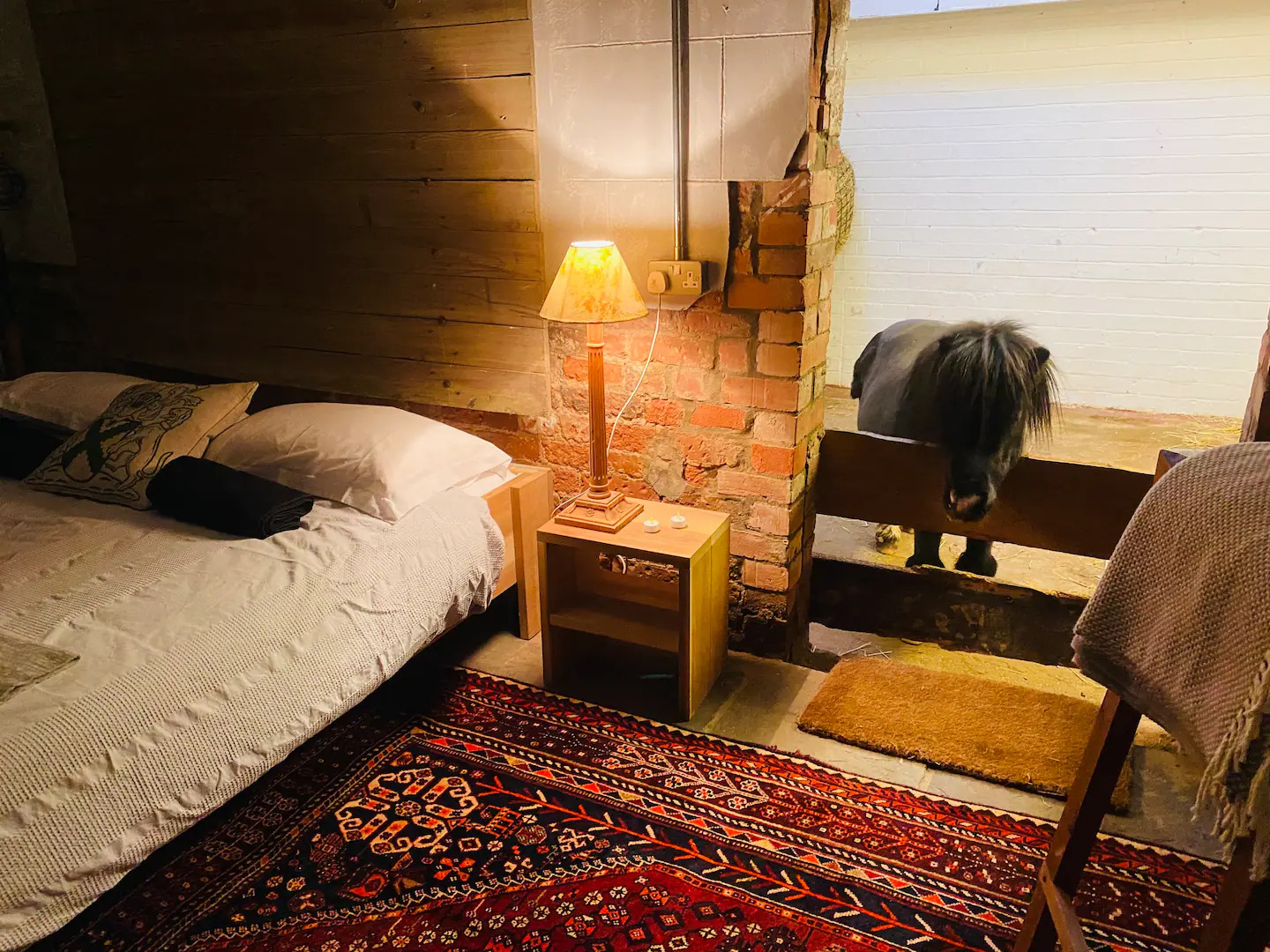 Do you like your animals pint-sized and ideally sporting an excellent, tousled hairstyle? Then allow us to introduce you to Basil.
This adorable little Shetland pony lives inside an Airbnb rental, which means he's ready and waiting for you to join him for a sleepover.
At the cosy accommodation, the bedroom is directly attached to wee Basil's stable, so you could roll over in bed and give him a little fuss.
Then just outside your door, you'll find paddocks that are home to Highland cows, Hebridean sheep, horses, pigs, chickens and Norwegian Forrest cats.
Honestly, this place might be paradise for animal lovers.
Known as 'Basils Barn', the Airbnb is located in the grounds of a 17th century manor, surrounded by a 60 acre estate.
The owners have mostly rescued the animals, who are strictly kept as pets – so it's safe to form an emotional attachment to Basil and his farmyard pals knowing they're in safe hands.
So back to your overnight accommodation. This cosy barn still has gorgeous original features like a flagstone floor, covered in colourful rugs, and traditional stone walls.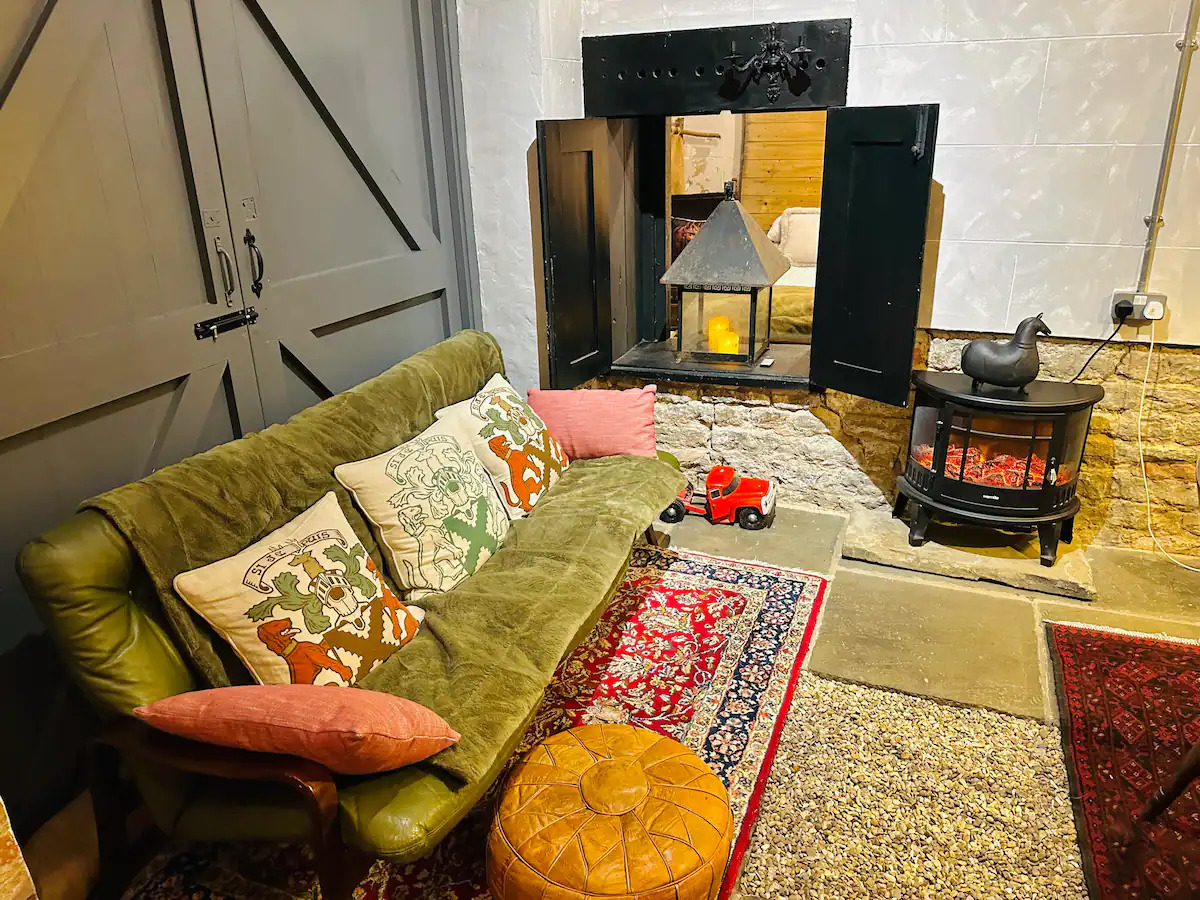 There's enough space for four people to sleep between the double bed and a bunk bed, as well as a separate living room/kitchen/diner.
Outside, you can have access to an open outdoor log fire with barbecue grill, and an outdoor tiki hut seating area.
Other amenities include toiletries, toys, books and board games for families, a well-equipped kitchen and free parking.
Some things to bear in mind? There is a literal horse next door, so you might experience some sights, sounds and smells.
And your alarm clock may not be needed, with a cockerel on the estate who will soon let you know when dawn arrives with his crowing.
Basil the pony is usually in his stable – adorable head poking over the low wall that separates him from the Airbnb – from the time you arrive, and he stays there overnight, before he heads back to his field in the morning.
You also have to turn his light out for him when it's time for bed. Aww.
Stays at Basils Barn start from £160 a night and are available to book through Airbnb here.
Read more
Featured image: Airbnb