Eats
Diggle Lock – the canal-side Saddleworth cafe serving a world-class brunch
Wait til you see that French toast...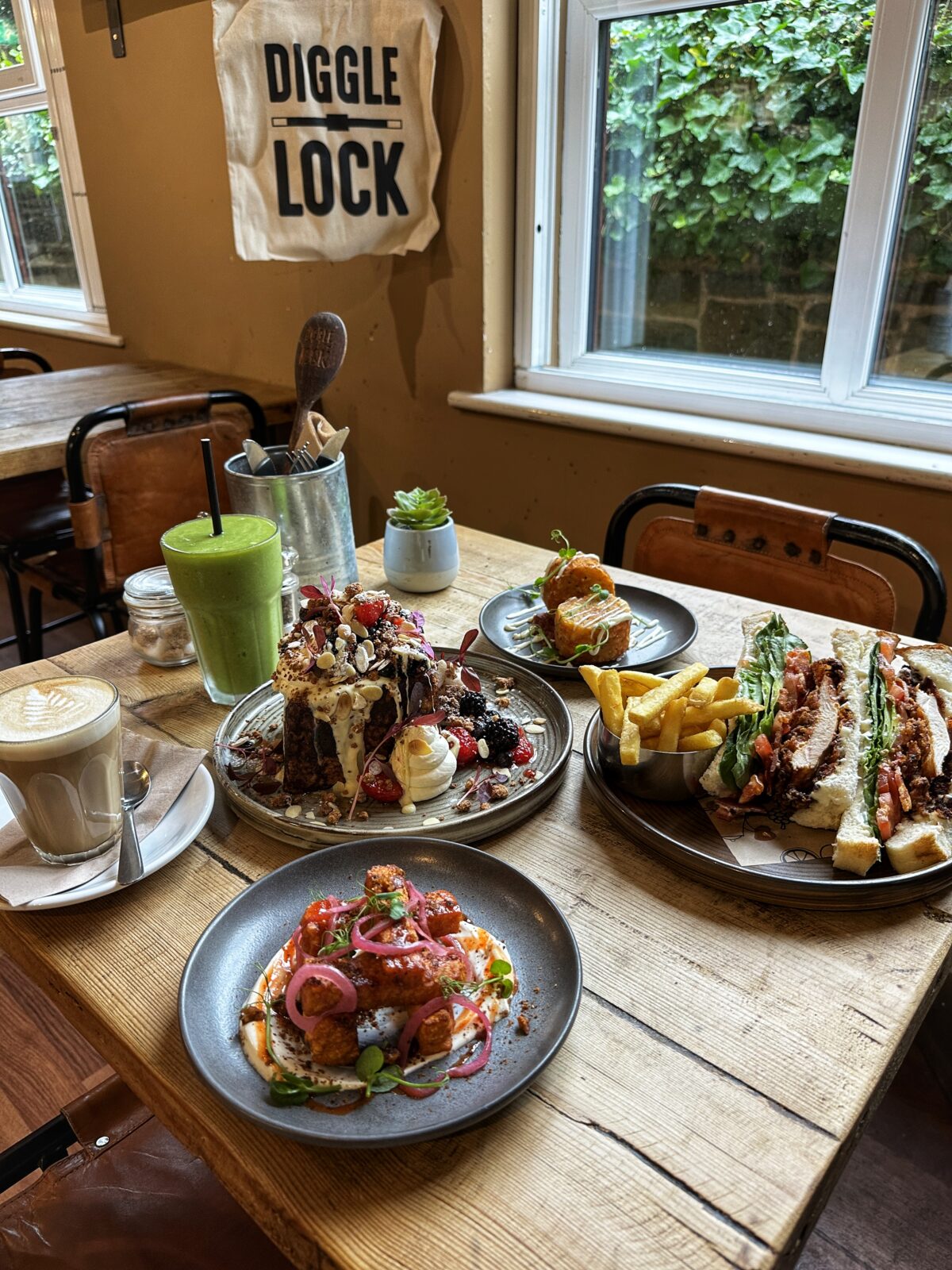 Diggle Lock is a hidden gem – hidden, that is, in the same way that a lot of things in Saddleworth are hidden.
It's a bit of a faff to reach from public transport, concealed in an ancient stone building, and often visited by walkers following routes along the canal.
But much like Grandpa Greene's ice cream parlour (its neighbours a bit further down the canal), this place has earned itself a reputation for serving some of the best food in the region.
Its selling points include its stunning setting within an old textile mill in the village of Diggle, where the bare form of its past (concrete floor, stone walls, huge ceilings) are softened with Persian rugs scattered everywhere, fairy lights, and plants hung from the ceiling.
When Jamie Collins opened Diggle Lock back in 2019, they actually had the extension space tacked on the back of the mill.
But when Wooly Knit decided to move of their huge industrial unit, Diggle Lock expanded, increasing their capacity into triple figures… right before Covid hit.
Thankfully, the business pivoted and turned its newer space into a shop, hooking locals up with all those things we were squabbling over in those days – eggs, pasta, flour – plus locally-made products like soaps, sauces, and even chocolate.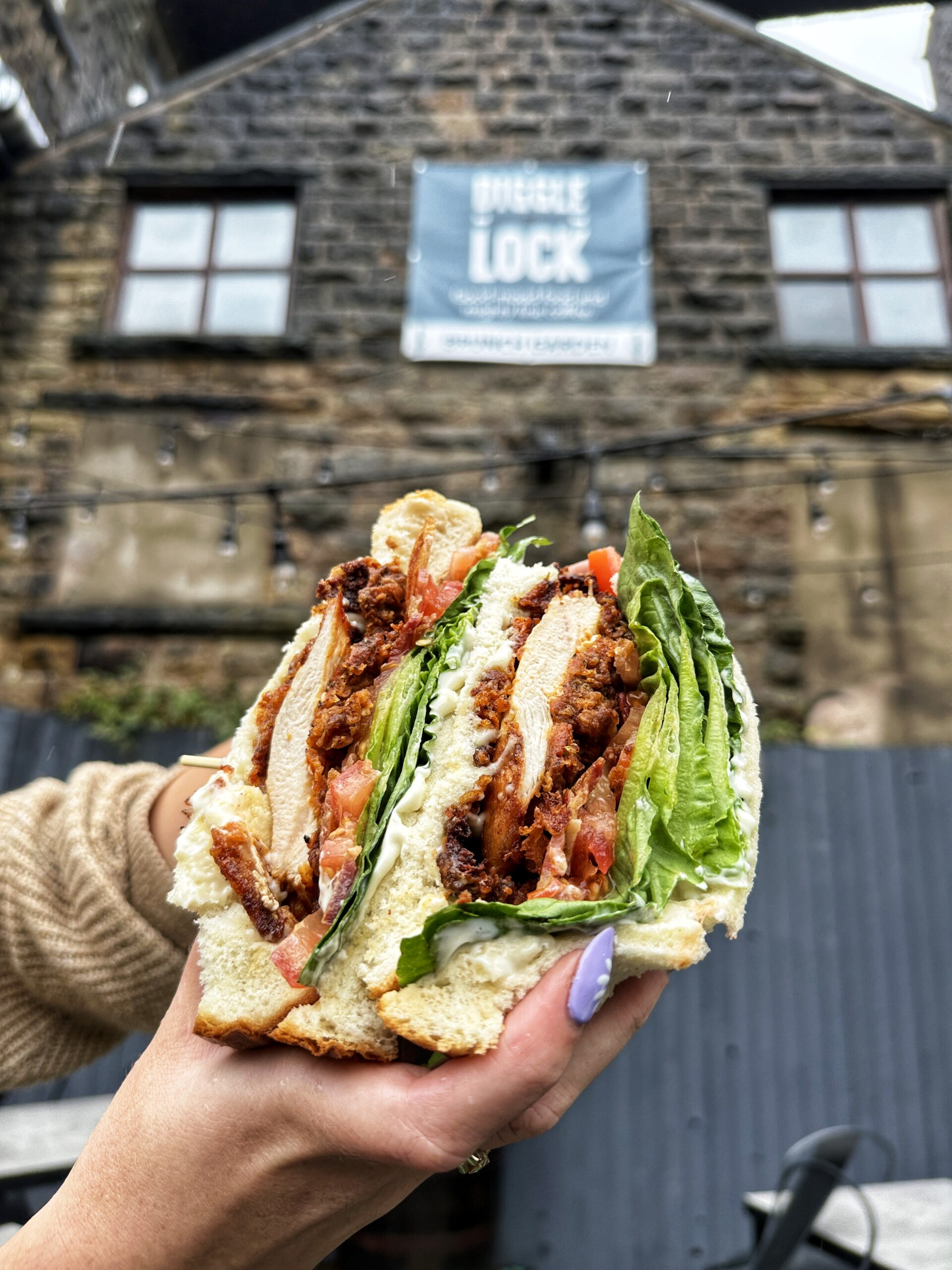 The retail space remains today, still selling fresh bread and zero-waste refills, but it's joined by cosy corners of leather seating and plenty of space for diners to tuck in to brunches and lunches.
And the brunches here are world-class.
Their French Toast is almost cuboid, it's so large. A doorstop of brioche is drenched in white chocolate sauce, vanilla mascarpone, macerated berries, caramelised chocolate crumble, slithered almonds, and pure joy.
There's their best-selling 'DLFC' club sandwich, which sees fried chicken (their own homemade original recipe), bacon, garlic mayo, lettuce and tomato served in pillow-soft white bread.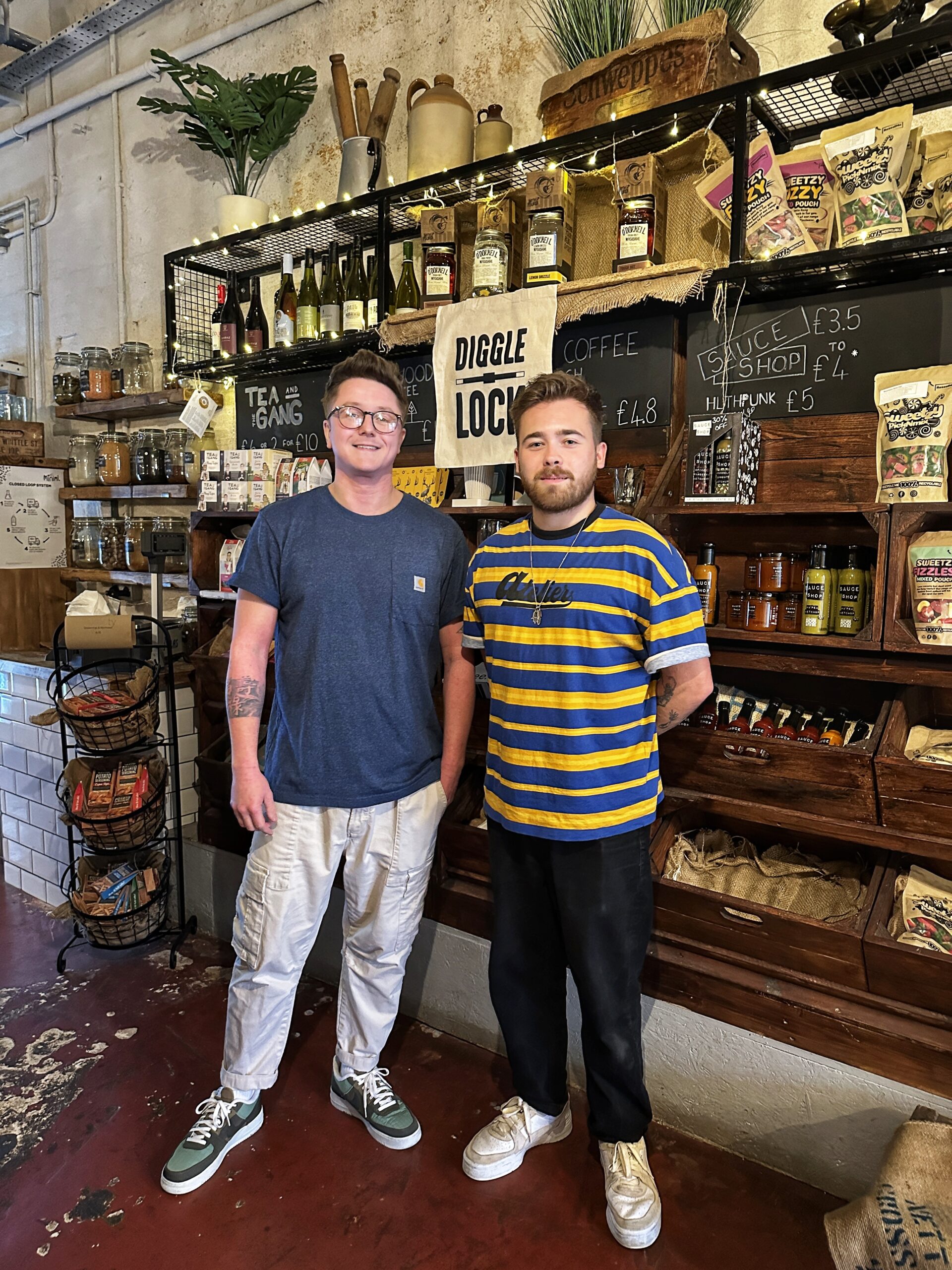 Sides include homemade hash browns, crisp on the outside with a satisfying mosaic of potato on the inside, and crispy halloumi fries topped with pink pickled onions.
There's a full vegan menu, there are eggs anyway you could want them, proper English breakfasts, and more of those massive sandwiches.
Its clientele is vastly varied – there's a lot of local tourism from walkers (because what city-centre dweller doesn't love an escape to the Saddleworth countryside?), a good handful of regulars, and even a bit of international tourism (including a New Yorker who told Diggle Lock that their pancakes are the closest they've had to those back home).
The knitting group who used to meet here when it was Wooly Knit still come by, to chat and create clothes over a glass of wine.
Diggle Lock's even found fame thanks to competitive eater and YouTuber Beard Meets Food, who decided to take on an entire tray of their French toast (that's 3.5kg of the stuff and a 30-minute time frame).
The video racked up almost three million views – so naturally, that French toast challenge is now on the menu.
This is a world-class brunch served in a world-class corner of northern countryside.
With rain absolutely lashing down outside and a sandwich in front of you so big you could wear it like a pair of wedges, it's a cosy hideaway and a proper Oldham treasure.
Don't miss it.
Read more
Featured image: The Manc Group