Commercial Property
Ben Foster reveals he's being paid 'literally peanuts' to play for Wrexham AFC

Danny Jones
We refuse to believe any UK football fan didn't let out a little smile upon hearing the news that Ben Foster came out of retirement to re-sign for Wrexham AFC nearly 20 years on from his first spell.
The 39-year-old goalkeeper called time on his playing days at the end of last season after slowly moving towards becoming a squad player-come-YouTuber over the past few years and having already enjoyed a long and successful career.
However, following a nudge from the coach and celebrity owners Ryan Reynolds and Rob McElhenney, he was convinced to lace up his boots once more and the former United, Stoke, West Brom and Watford man will now be playing between the sticks at the Racecourse Ground until the end of the season.
To make things even more wholesome, the Premier League veteran has confessed that transfer talks didn't last long, confessing on his YouTube and Spotify show, the Fozcast: "To be honest, the negotiations took about five minutes", adding that he's been paid "literally peanuts".
Nevertheless, Foster admitted that he doesn't need much money after such a great career up and down the football pyramid and while "things changed a lot since [he] was last here", he said, "it's nice to be back" and labelled manager Phil Parkinson "top class".
Parkinson, an EFL journeyman himself, had similarly complimentary words for the seasoned keeper, stating: "We're delighted to welcome Ben to the club. With Rob Lainton getting injured at the weekend, it was important we had all bases covered going into the last part of the season, which this signing ensures."
The ex-England international first played for Wrexham back in 2005 when he was loaned out by Stoke City and went on to win the EFL Trophy — his first-ever piece of silverware. Now he's back to help them finally get out of the National League (currently three points clear at the top with a game in hand).
As for his expectations for the season, he said the goal is simple: "getting the team over the line and getting them promoted", adding "I'm a very low-maintenance player. Just wheel me out, I'll do a job." Now that's the kind of attitude we can get behind.
Read more:
Speaking to talkSPORT after the sudden move, he revealed that the whole deal felt just as out of the blue for him too, detailing how he got a call from the manager after a bike ride one day and, before he knew it, he'd given them the thumbs up.
Shedding some light on his discussions with the Hollywood owners, he said that Reynolds "actually slid into [his] DMs" once the agreement had been confirmed, joking: "I'm buzzing I've got Ryan Reynolds in there, I ain't even replied to him! I'll leave him hanging for a bit!"
He went on to admit that he actually approached him first, messaging, "I used to play for Wrexham and if you're ever available for a podcast I'd love you to come." Thankfully, he finally responded, saying: "Mate, sorry I didn't reply. I'll definitely do the podcast with you, thank you for signing."
That Deadpool episode is going to be a great watch… You can see him talking about the surprise transfer in full on his YouTube channel down below:
For all the latest news, events and goings on in Greater Manchester, subscribe to The Manc newsletter HERE.
Featured Image — Wrexham AFC/Ben Foster/talkSPORT (via YouTube)
Rudy's is opening a new pizzeria and pizza school in the former Dawson's Music site

Georgina Pellant
A year on from the initial news that Rudy's would be taking over the old Dawson's Music site on Portland Street, bosses behind the chain of neighbourhood pizzerias have finally hinted towards the new site's opening date.
Revealing it is set to open in Manchester city centre this spring, they also shared the news that the new 8,000sqft location will be home, not just to another restaurant, but also to Rudy's very own pizza school.
Billed as a 'world-class destination for pizzaiolo talent', the new pizza academy will take just over half the space – providing a structured training programme to both experienced pizza chefs and novices. It is set to welcome over 100 pizza chefs in this first year.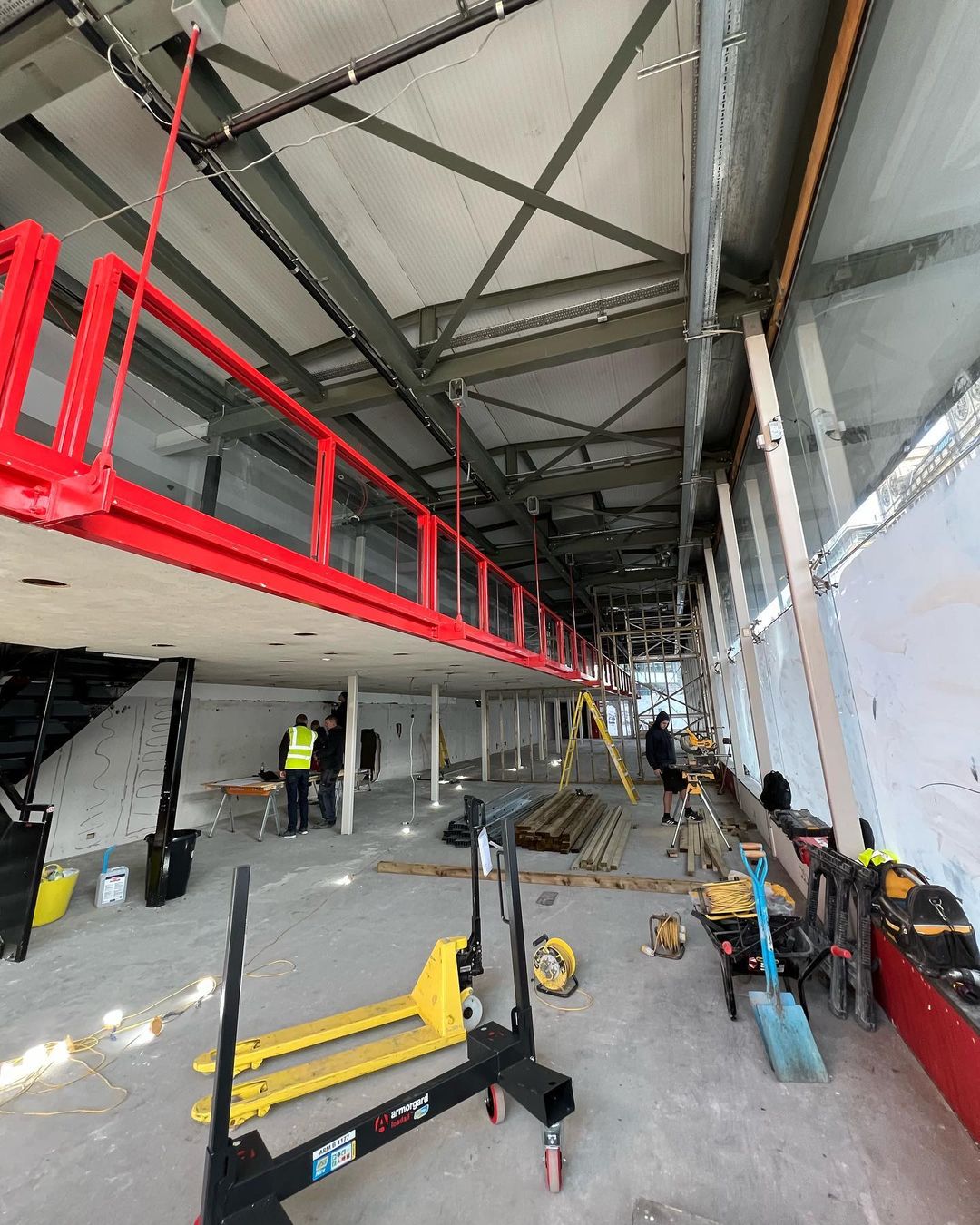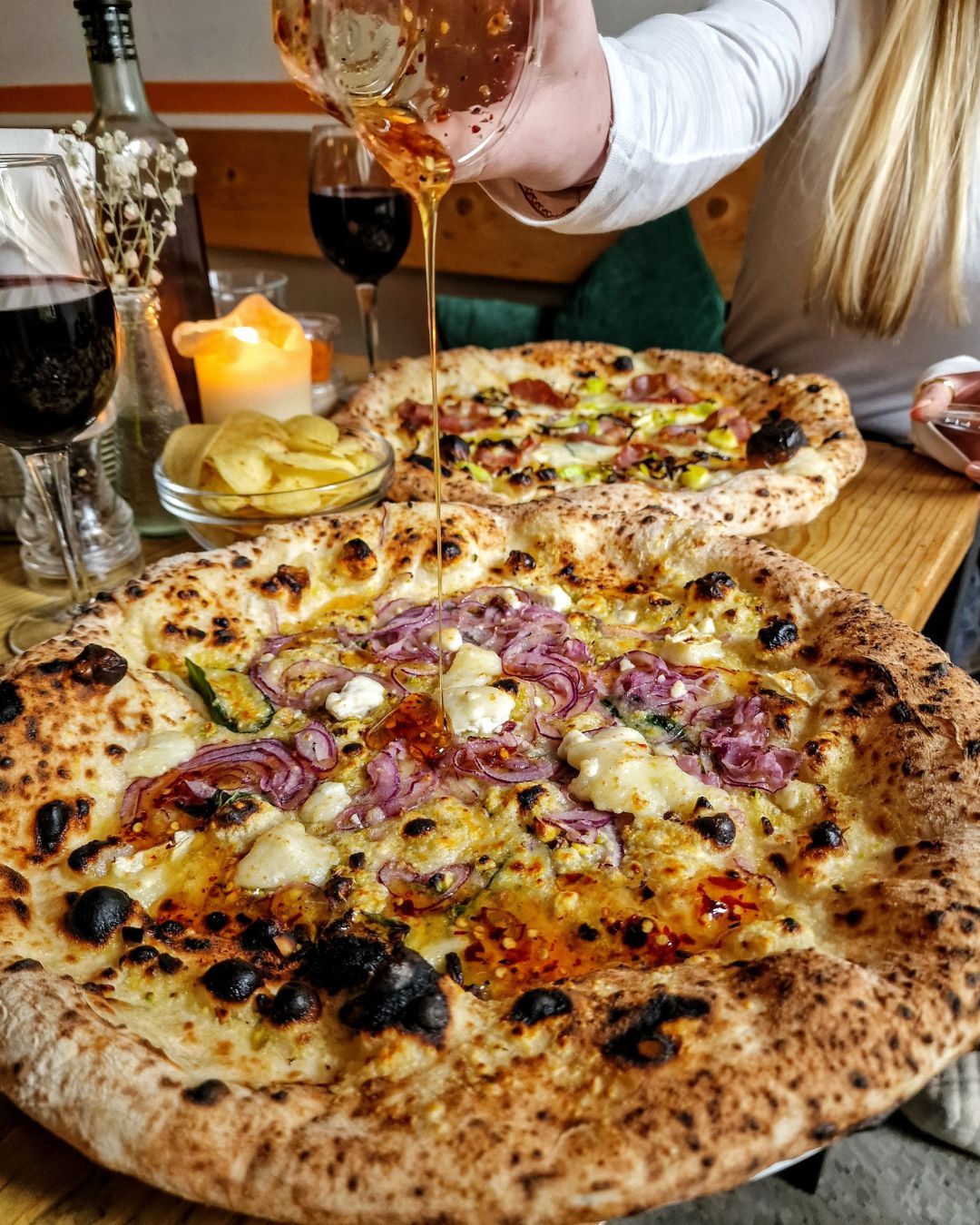 The restaurant, meanwhile, will span the rest with room for 120 covers. It will be Rudy's sixth pizza restaurant in Manchester.
The new location at Portland Street will also be the HQ for Rudy's Bake at Home, back by popular demand.
Serving the perfect and classic Neapolitan pizza since 2015 from its original Rudy's in Ancoats, the acclaimed pizzeria has since opened 16 sites across the UK, with the new 120-cover pizzeria in Portland Street being its sixth location in Manchester.
Born out of passion for pizza, Rudy's follows the authentic Neapolitan tradition of pizza making, serving classic recipes such as Marinara, Margherita and Calabrese – all originating from Naples, the birthplace of pizza.
Read more: 'We were treated awfully' – ex-staffer speaks out as Freight Island gears up for reopening
Rudy's has been praised by many as one of the best pizzerias in the UK, it is renowned for its consistency and quality in Neapolitan pizza making. On a mission to pave the way in pizza making all accordance to a truly authentic Neapolitan technique, Rudy's is proud to open Rudy's Pizza Academy at the new Portland Street location.
Jos Goncalves, manager at Rudy's Portland Street, said: "We are delighted to announce that our next Rudy's pizzeria will be located on Manchester's bustling Portland Street.
Read more: Inside the Manchester restaurant serving 'India's answer to a Wigan kebab'
Manchester has been home to the Rudy's famiglia since we first opened in Ancoats in 2015, and we can't wait to open our latest pizzeria, with the addition of our first Pizza Academy in the city this spring".
Featured image – Rudy's