Residential property two
Heritage railway arches in Manchester city centre to undergo £3.7m transformation by HOME arts centre

Danny Jones
A section of the iconic railway arches along Whitworth Street is set to be refurbished into a brand-new development space for up-and-coming local artists under HOME.
Having existed as a recognisable part of the city's rich transport and architectural heritage for as long as we can remember, three of the familiar archways situated on Whitworth Street West are now about to be given a new lease of life which will also help support Manchester's beloved arts community.
Coming under the HOME theatre and arts umbrella with the work being carried out by the North West arm of Robertson Construction, the transformation is set to start fairly soon and is scheduled to be completed by May 2024.
Sitting between Whitworth Street West and HOME's main arts building at Tony Wilson Place, which has been a popular cinema, gallery and restaurant since 2015, the new development centre will provide a space and vital resources for artists of all ages, disciplines and stages in their careers. Wonderful stuff.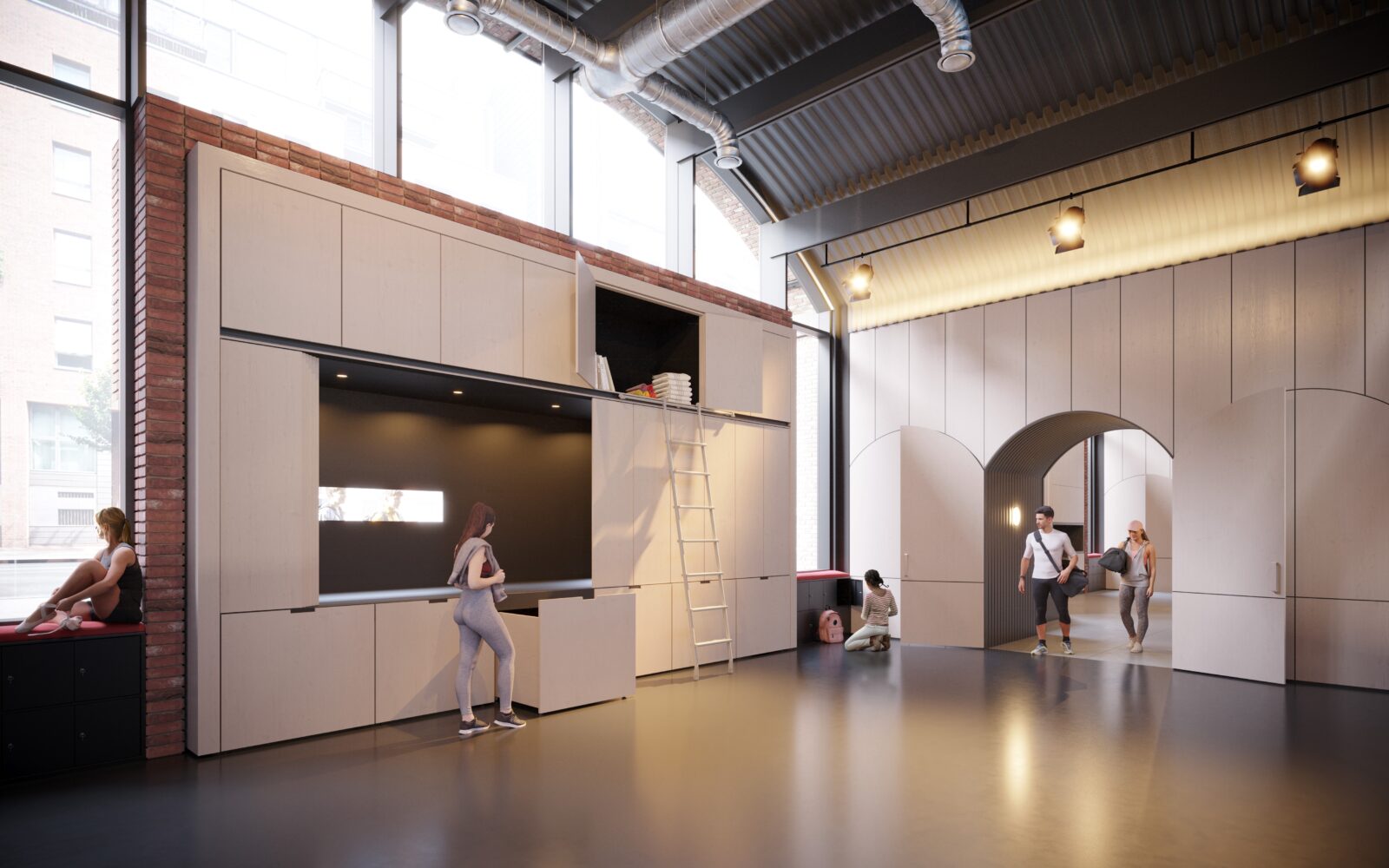 Costing £3.7m, the goal of the 'HOME Arches' project is not only to give the Whitworth Street West Arches some much-needed TLC, but to help nurture, attract and retain creative talent in Manchester by providing them with a high-quality, low-cost rehearsal and training space.
Moreover, being connected to the ever-thriving First Street district will further strengthen it as a well-known and go-to city centre destination for artists and visitors alike.
Funding for the renovation was secured back in 2021 following a £2.3m government grant, with a further £0.9m contribution from Manchester City Council and around £0.5m from HOME themselves, who are helping cover some post-construction costs.
The Arches project is part of a wider £20m redevelopment plan under the national Levelling Up fund, with the bulk of the £17.5m scheme seeing the Upper Campfield and Lower Campfield Market buildings (both Grade II-listed structures) lovingly transformed into a new tech, media and creative industries hub.
Read more:
Issuing a statement following the announcement, Director and CEO of HOME, Dave Moutrey said they are delighted to provide "meaningful, additional creative space for artists" and allow them to "grow the work that we do with artists in the North West, across theatre, film, visual art and digital works".
As for the Council itself, leader Bev Craig said: "These arches are part of our heritage which have sat unloved and underused for many years. This scheme is bringing them back to life with a very modern purpose – complementing the thriving cultural economy in our city.
"Culture has a huge role to play in the success of our city and its people – creatively, for health and well-being and economically. This project will enhance this part of the city centre, create new jobs and further strengthen Manchester's cultural ecosystem."
We can't wait to see how the new historic railway arches look under the loving stewardship of HOME and see the impact it makes on local creativity and culture.
For all the latest news, events and goings on in Greater Manchester, subscribe to The Manc newsletter HERE.
Featured Image — Supplied
Craig David announces huge outdoor gig at Barton Aerodrome in Manchester

Daisy Jackson
Craig David is bringing his legendary TS5 party to Manchester for a massive outdoor summer show.
The legendary singer, songwriter and DJ will be taking over City Airport in Manchester, also known as Barton Aerodrome.
The special show will combine old school anthems with R&B, garage, and bashment, alongside plenty of contemporary hits.
Craig David, who rocketed to fame in the late 1990s, first launched his TS5 parties, where he sings, MCs and DJs, as an exclusive pre-party at his own penthouse in Miami.
Initially, Craig used them as a way to play his favourite music to the people he loved the most – but it proved such a hit that he started to take it on the road.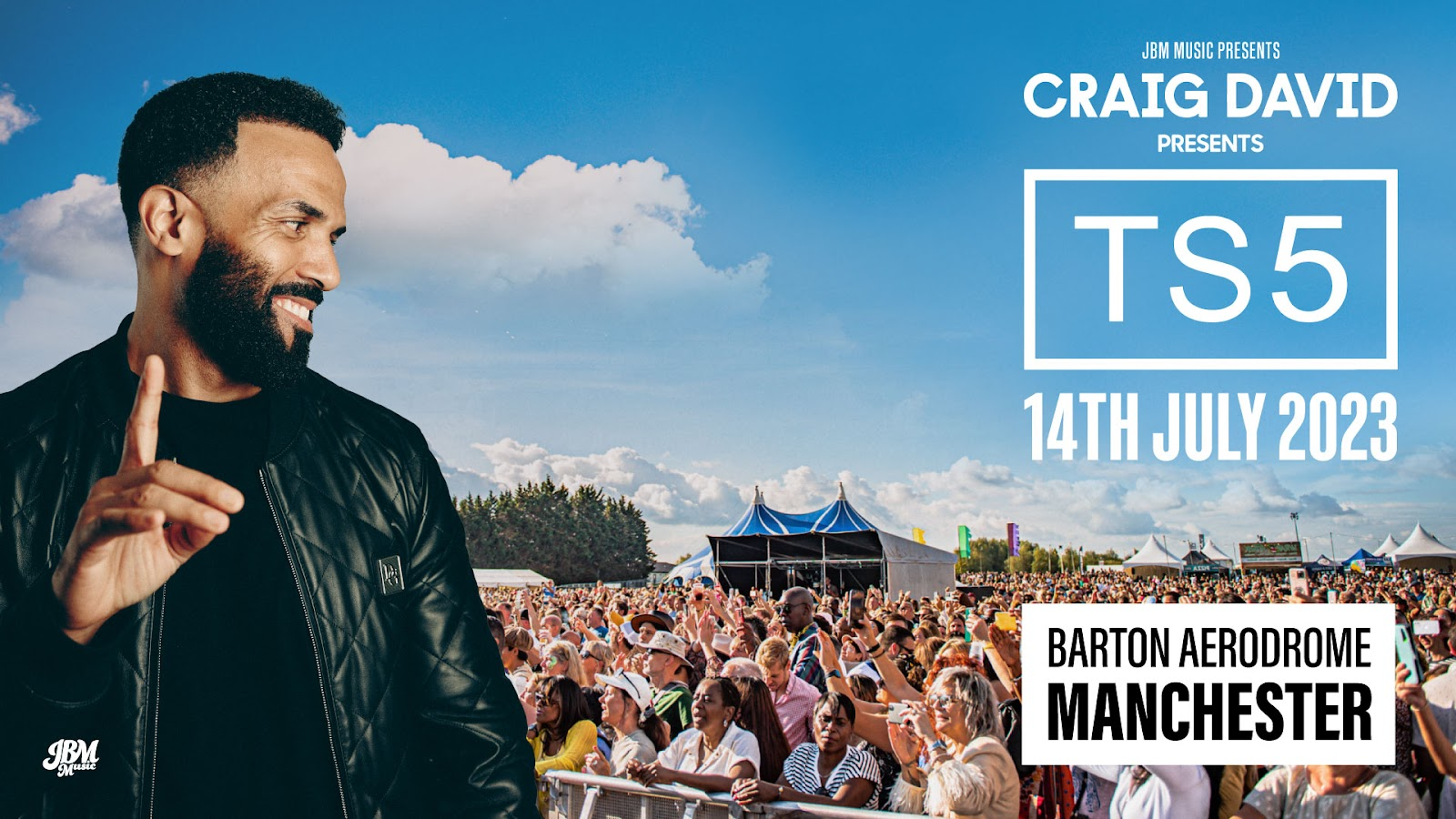 Guaranteed to be a great night out, Craig David Presents TS5 is now heading to Manchester for a summer show.
The star has sold more than 15 million albums, secured more than 10 top 10 hits, and achieved multi-platinum status in more than 20 countries around the world.
His TS5 shows now sell out at prestigious venues across the globe, and he's even taken it to the Pyramid Stage at Glastonbury.
Read more
The unique live concert will take place at City Airport in Manchester on Friday 14 July, just outside the city – the huge space surrounded by lush green fields will be transformed with epic light and sound productions.
You can expect a night of sing-along hits, good time grooves and Craig David classics.
Tickets will go on sale from 9am on Friday 31 March with Skiddle.
Featured image: Wikimedia Commons