Property
Lovely home goes on sale for £230k… with Jimmy Savile and Margaret Thatcher tributes in the basement
Well that was a surprise.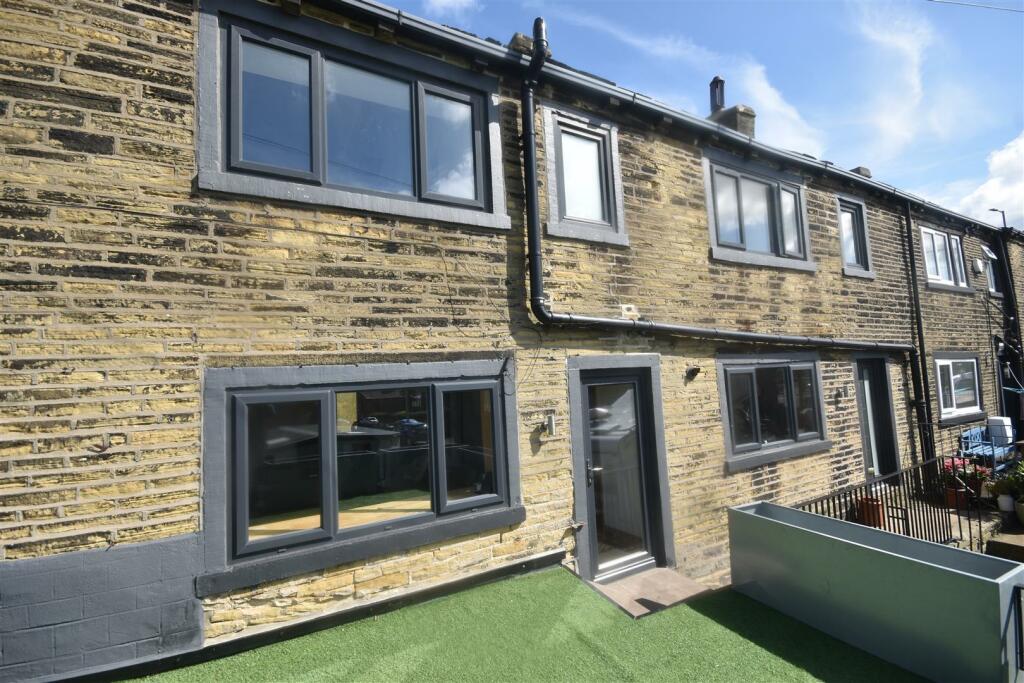 A home has gone on the market this week that ticks a lot of boxes. Three bedrooms, a rooftop garden, rural views, off-road parking, original features – all ticked.
But did you also have a hankering for a shrine to Jimmy Savile on your house-hunting wishlist? Because it's got that too.
All is not quite as it first seems with this cottage, listed at £230k, The Hoot reports.
The home in Queensbury in Bradford has loads of original features, like an Inglenook fireplace, wooden ceiling beams, and exposed stonework details.
The views are incredible too, with huge windows in the lounge and the master bedroom looking out over the surrounding countryside.
There's also a rooftop garden with a seating area, parking for several cars, and an actual bar in the basement.
But eagle-eyed house hunters have noticed an unusual detail in the basement of the cottage. It's an homage to a few unexpected celebrities.
Down here in the basement, where there are several pub-style tables and chairs bunched together, and a dart board, and you're watched over by a cardboard cut-out of newsreader Fiona Bruce.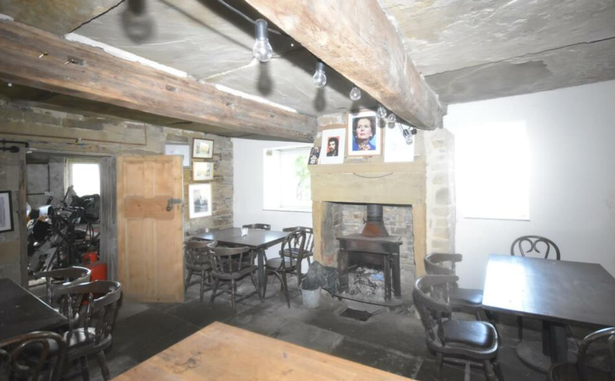 And that's far from the weirdest celeb spot down here.
You'll also notice there appears to be a framed photo of notorious serial killer Peter Sutcliffe, aka the Yorkshire Ripper. What a nice, wholesome character to immortalise in your pub…
Former PM Margaret Thatcher is in pride of place above the fireplace, and there seems to be a copy of Jimmy Savile's book on display on the mantelpiece.
The photos of the basement have been taken down from the Rightmove listing after the below tweet, which asked: 'Wouldn't you take down your framed pictures of Margaret Thatcher, Peter Sutcliffe and Fiona Bruce down for the photos??', went a bit viral.
In response, one person wrote: "part of me thinks this is a brilliant marketing move… I'm looking to move house, and the price point and rural setting is great. Wouldn't have even considered Bradford 'til I saw this…."
Another person pointed out: "I really hope the seller has done this because he knows Twitter will spread the advert far and wide."
Someone else fairly observed: "Amazes me how people give a monkey's about anything other than the structure and layout of a house they're buying. Nothing else matters, you can paint it, fit a new bathroom etc."
And also remove the shrine to the convicted criminals…
Read more
Featured image: Rightmove