Property
These are the cheapest flats for rent in Manchester – the catch is that you sleep next to your oven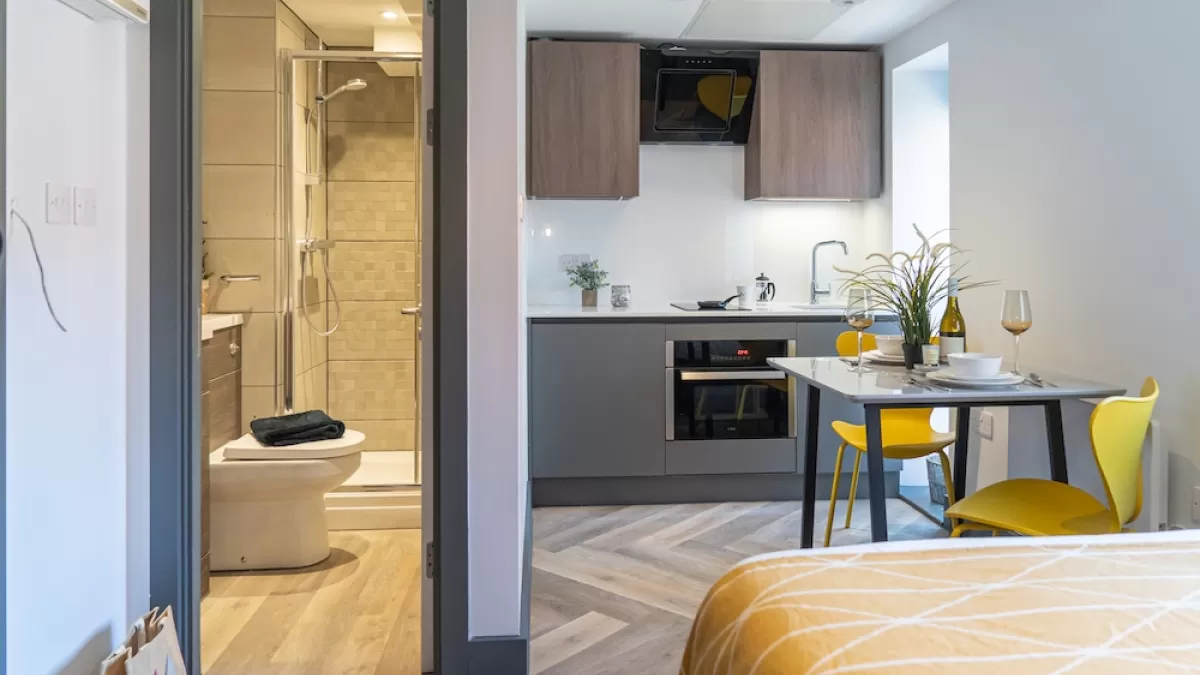 Manchester's rental market is crazy, with rent prices still climbing ever-higher – but there are still some cheap flats to be found around the city centre.
According to Rightmove's rental price data, the cost to rent a property has increased 11.6% across the north west from last year.
It means that the average rental price in Manchester is now a little over £1000 a month – ouch.
In fact, if you want to live in the city centre, you'll struggle to find anything costing less than £800.
There are a few options left though, with one company advertising cheaper, more affordable flats from just £659 a month, right in the heart of Manchester.
The properties listed with Manchester Apartments are geared towards students and professionals who are looking for a fairly high-spec apartment without paying the eye-watering prices you find elsewhere.
There is definitely a catch though. These pads might be modern and aesthetically pleasing, but they're also on the compact side.
As in, you will be sleeping in arm's reach of your oven…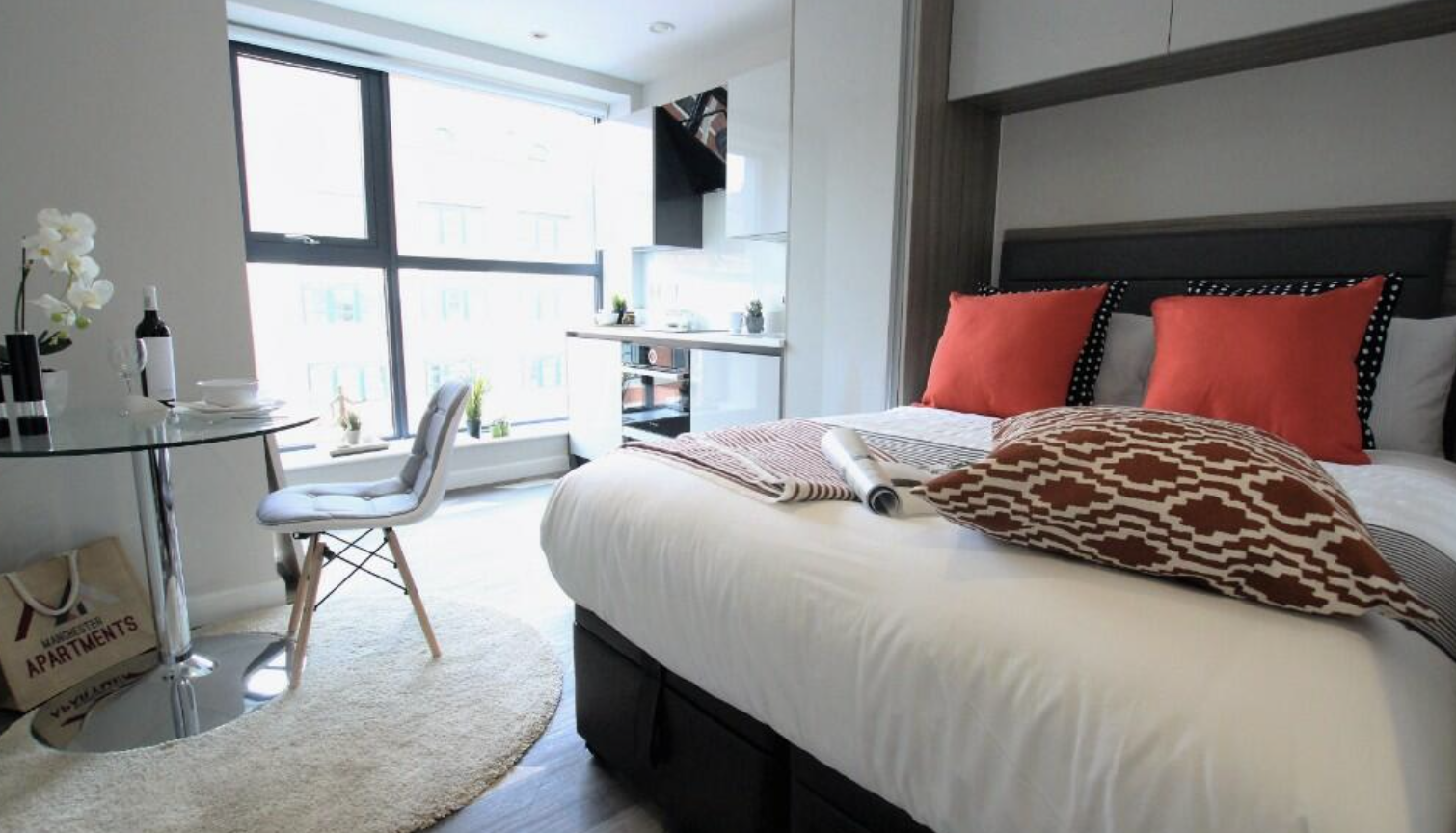 But still, for those of us who hate the thought of shared accommodation – you know, fighting over who gets the middle shelf in the fridge, or whose turn it is to take the bins out – these seem pretty ideal.
They're also priced along the same lines as shared flats in Manchester's student halls (and anyone who remembers Oak House can vouch for a navy blue wall being a bit nicer than a mint green breeze block).
There's a range of studio flats up for rent in a few buildings in the city centre, so you could be calling Princess Street, Great Ancoats Street or Granby Row your new home.
Take this particularly good-looking studio, for example. Yes, you can fry and egg and make your bed while sitting in your dining room, but it looks like a pretty cosy den for £719 a month (and a damn sight cheaper than a similar home in London).
That one's right by the canal in the heart of the Piccadilly and Ancoats area too, an area that was recently voted one of the coolest places to live by Time Out.
There's also this Granby Row studio with massive windows at £797 a month, and this Princess Street pad where you might end up with beautiful views of the Kimpton Clocktower building.
You can browse them all on Rightmove here or Manchester Apartments here.
Read more
Featured image: Rightmove / Manchester Apartments