City Centre
Manchester's newest aparthotel has amazing views from every room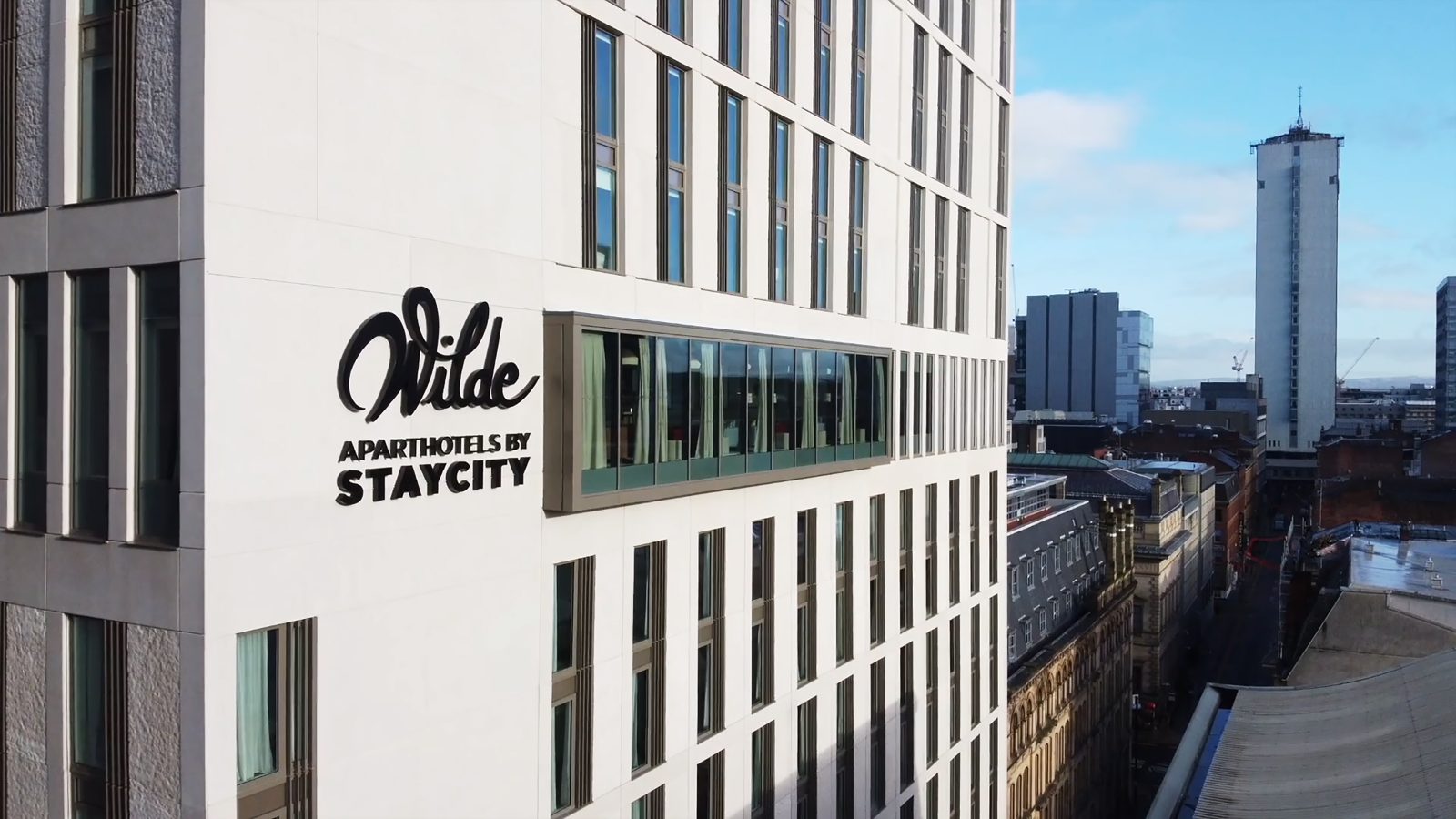 Another new aparthotel has opened in Manchester city centre, and Wilde promises some incredible views of the north west.
The Wilde Aparthotel is a premium offshoot of operator Staycity, and has taken up residence in a huge tower building just off St Peter's Square.
There are 256 apartments within the new hotel, all of which are in the top half of the building – meaning views across the city centre and even toward Old Trafford and the Peak District.
The hotel has been inspired by Oscar Wilde, and has plenty of nods to the poet's native Ireland.
Irish independent businesses, artists, crafters and photographers have been used to decorate Wilde's rooms and communal spaces – they say each room will act as a showroom for Irish talent.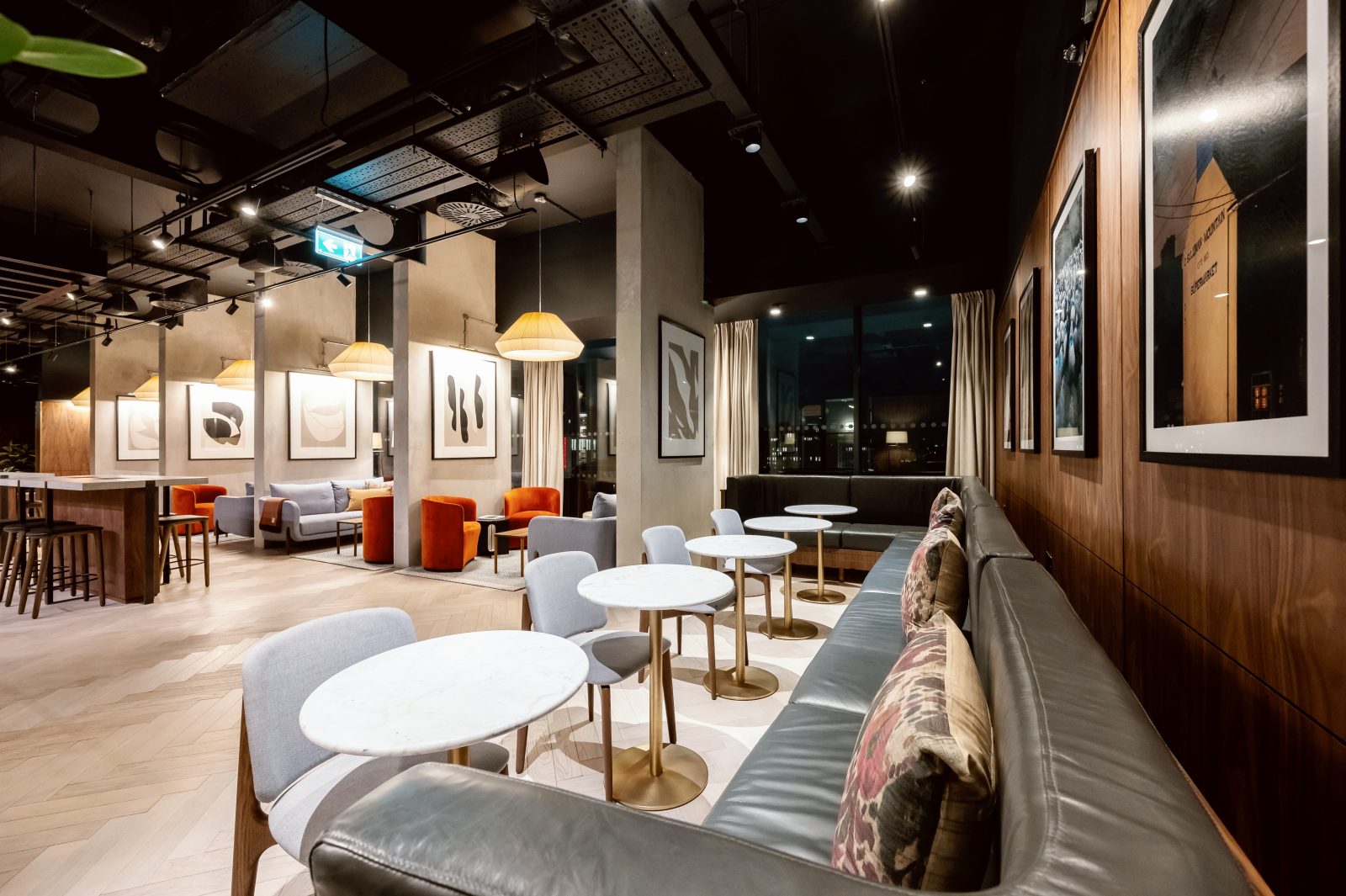 Both guests and members of the public can make use of a lounge bar with more views across the city.
Wilde guests can also access an 'honesty pantry', using their room key to shop for cooking ingredients and snacks.
The aparthotel offers both studio apartments (starting from £120 a night) and one-bedroom apartments (£195 per night).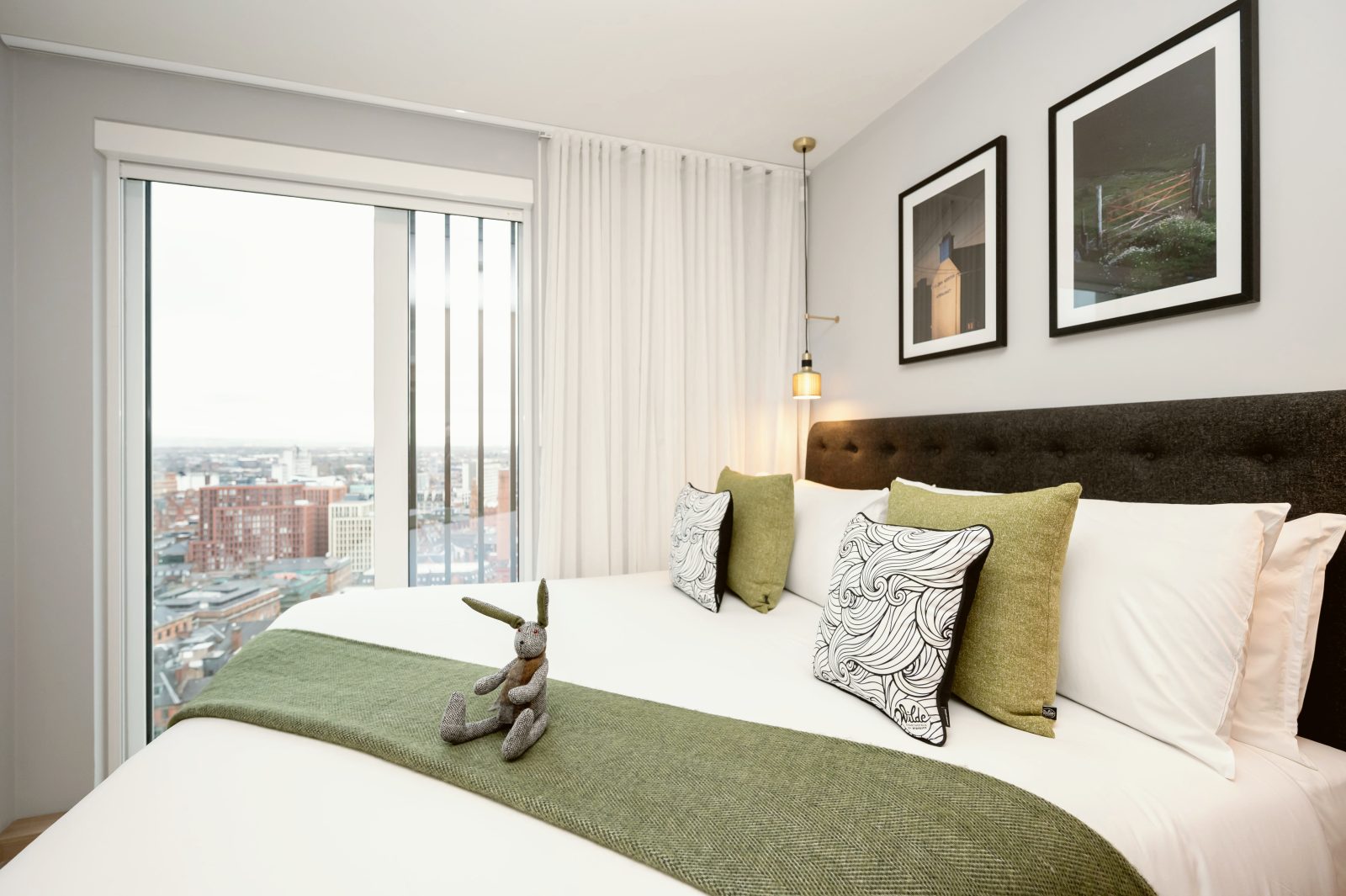 It promises to match home comforts, like fully-equipped kitchens, with hotel perks like a 24-hour reception and a gym.
Each room also comes with 43-inch smart TVs, Smeg appliances, Hypnos mattresses and Grohe rainfall showers.
Wilde is in the heart of Manchester city centre, close to the Town Hall, Central Library and Chinatown.
Read more: Cost of stickers to cover up Greater Manchester's Clean Air Zone signs revealed – and it's big
Marie England, general manager, said: "I am excited to be part of the opening of this new Wilde, particularly being in such an amazing location which is perfect for visitors wanting to explore Manchester on foot, as well as being central for business travellers.
"Wilde offers a unique blend of home and luxury hotel and has such an original feel, with sumptuous furnishings and quirky design details that guests will love."
Staycity has two other properties in the city – one in Gateway House next to Manchester Piccadilly and another in the Northern Quarter.
Wilde is open now at 3 Dickinson Street.
Featured image: Supplied