Property
The most expensive homes sold in every Greater Manchester borough in 2022
Wouldn't it be nice...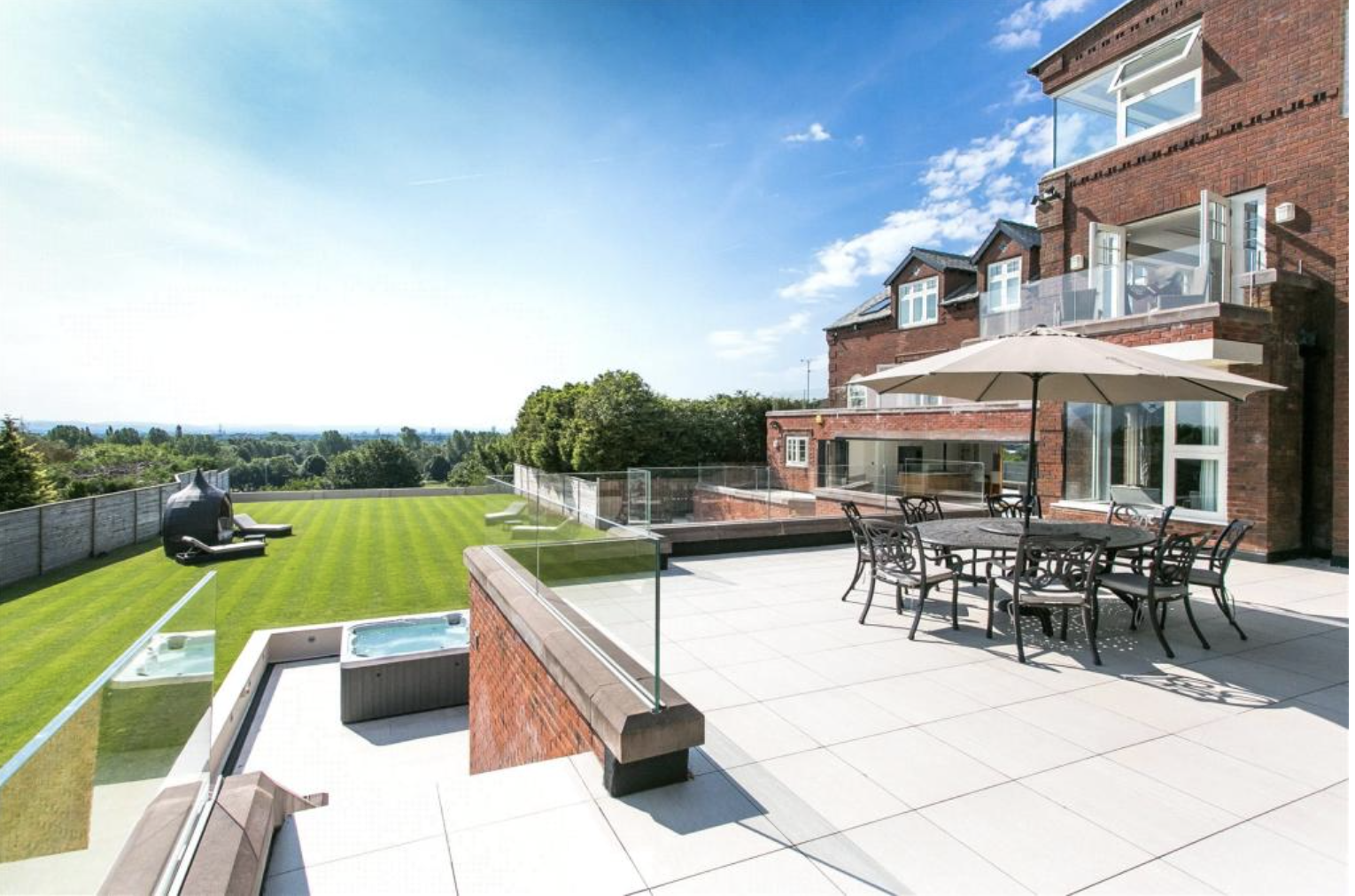 The housing market has been absolutely bananas this year (cheers, Liz Truss) with house prices continuing to go through the roof.
In 2022, there were some seriously stunning homes sold around Greater Manchester, easily fetching nine figures each.
Over the last 12 months, the most expensive boroughs in the region, in terms of the average house price, are relatively predictable – it's all south Manchester.
Trafford was once again the most expensive borough to buy in, with an average house price of £344,215 – that's probably thanks to the affluent suburbs like Bowdon, Hale and Altrincham.
Next up came Stockport, then Manchester.
The cheapest boroughs in the last year were Wigan (average house price £169,153) and Rochdale (£188,088), followed very closely by Oldham (£189,265).
But what about when we look right to the top end, to the mansions and stately-esque homes most of us could only dream of?
Below are the 10 most expensive homes sold in Greater Manchester in 2022, according to Land Registry data (some very recent sales may not be reflected).
Manchester
Palatine Road, Didsbury – £1.4m
It should surprise no one to know that Didsbury again has topped the list of the most expensive home sold in the borough of Manchester, which includes areas like Chorlton, Harpurhey, Ancoats and the city centre itself.
This particular house, 'The Dene', is a five double bedroom detached house sprawled across three floors, with bi-fold doors opening up to the small but attractive garden.
It managed to reach £1,405,000 when it sold in April, having sold for just under a million in 2017.
Trafford
Devisdale Road, Altrincham – £3.8m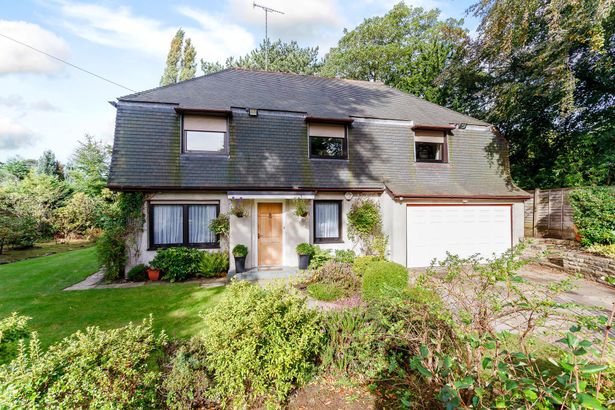 As usual, Altrincham is home to the most expensive house sold in Trafford in 2022 – in fact, the vast majority of the homes sold for more than £1m this year in Greater Manchester were in or around Altrincham.
'Horseshoe House' fetched £3.8m when it sold back in January – previously, it had sold for £1.1m in 2019. Quite the jump.
At the time it was listed, it had five bedrooms, a quarter of an acre of land, and mature gardens.
Salford
Walkden Road, Worsley – £2.2m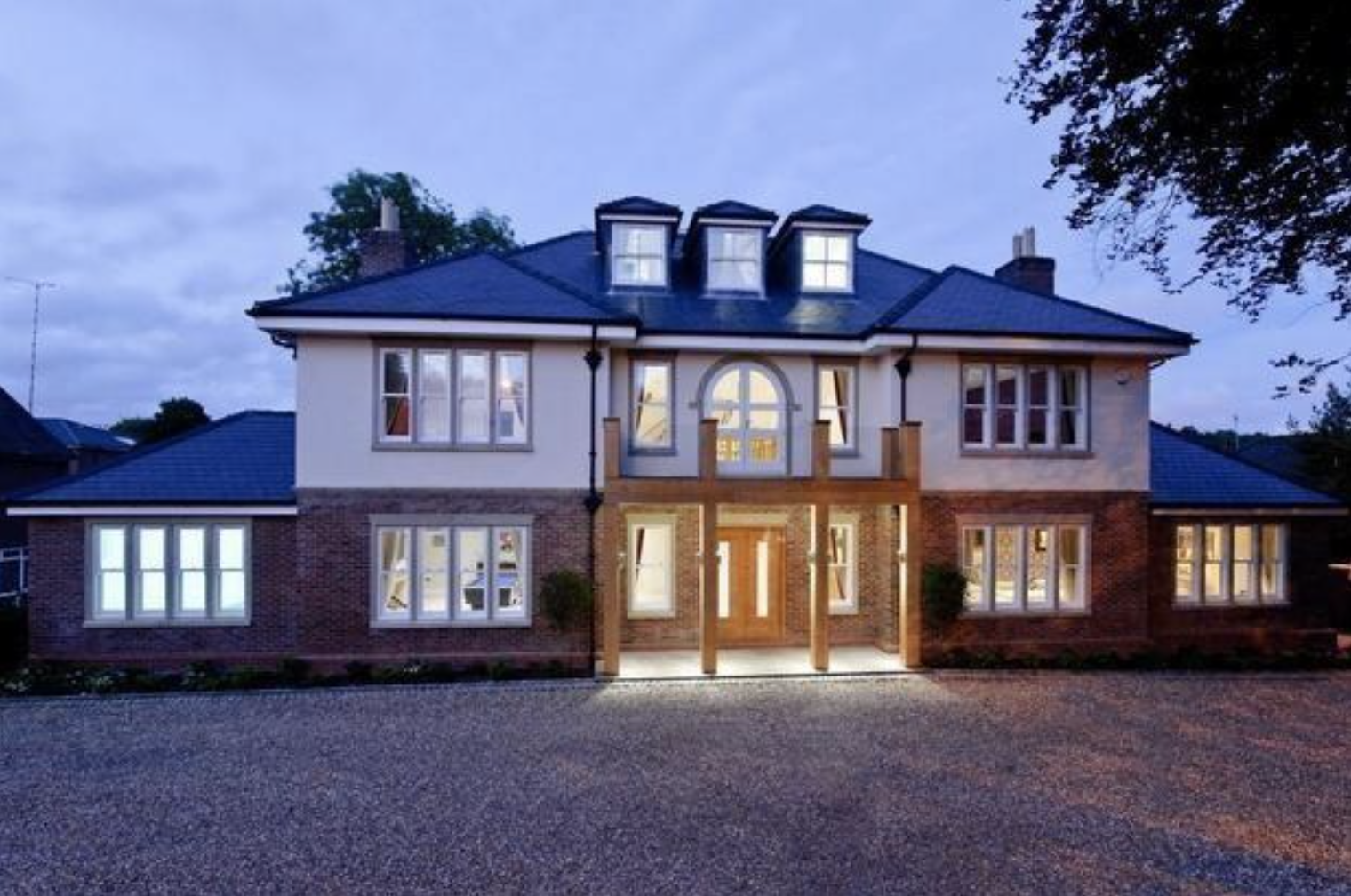 One of the biggest houses sold in the last year was in the popular suburb of Worsley, with no less than eight bedrooms.
The Salford pad also has its own indoor pool, a gym, a cinema room, and a snooker room.
Though it sold in May for £2.2m, Land Registry data says it was listed back in 2012 for £3.3m.
Wigan
Croasdale Drive, Parbold – £1.18m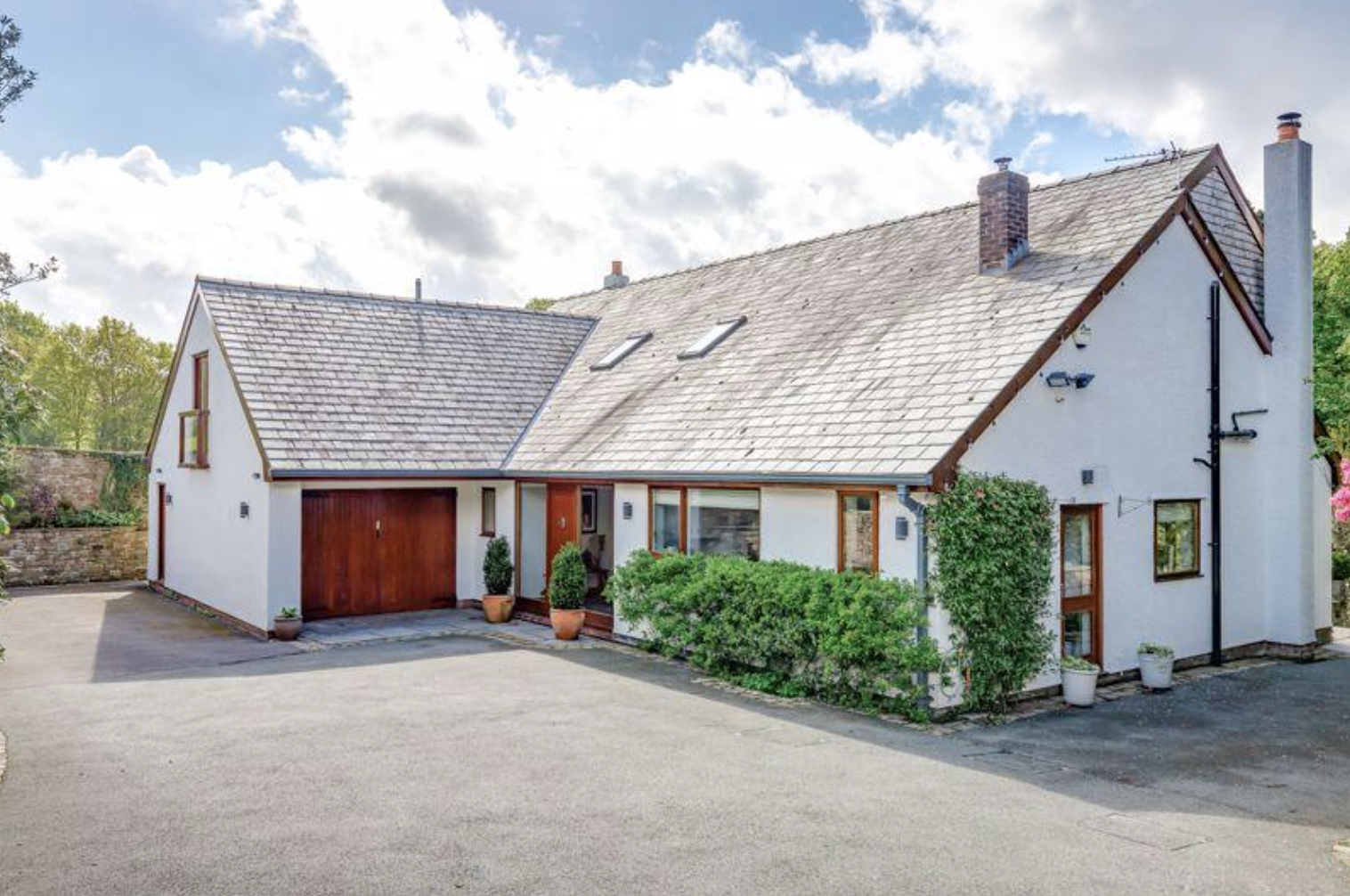 This wealthy corner of Wigan (another house on the same road fetched almost as much just a week earlier) is home to some gorgeous, character-filled homes.
One such house is the proper family home pictured above, which sold for £1.18m back in the summer.
It has four bedrooms with a Juliet balcony off the master, an annexe, amazing views, and a lovely little garden house used as an extra entertaining space.
Bolton
Chorley New Road, Bolton – £1.85m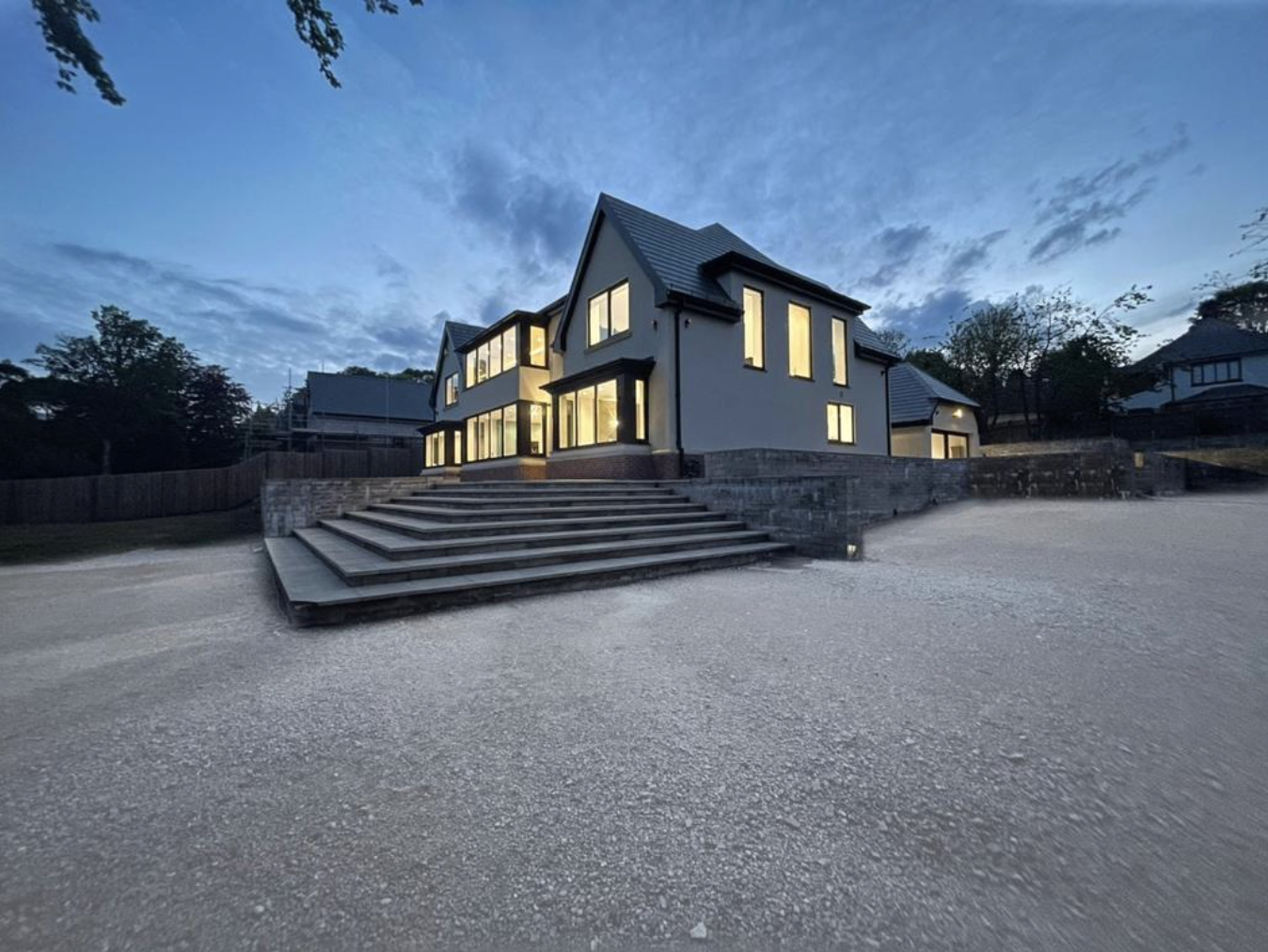 There was 'no expense spared' on the renovation of this massive house in Bolton, which spans more than 6,600 sq ft.
It has six bedrooms, six bathrooms, four walk-in wardrobes, space for 20 cars on the driveway plus eight more off-road, and tonnes of high-spec, high-tech fixtures.
It was listed initially at £2.1m and sold for £1.85m.
Bury
Ringley Drive, Whitefield – £2.5m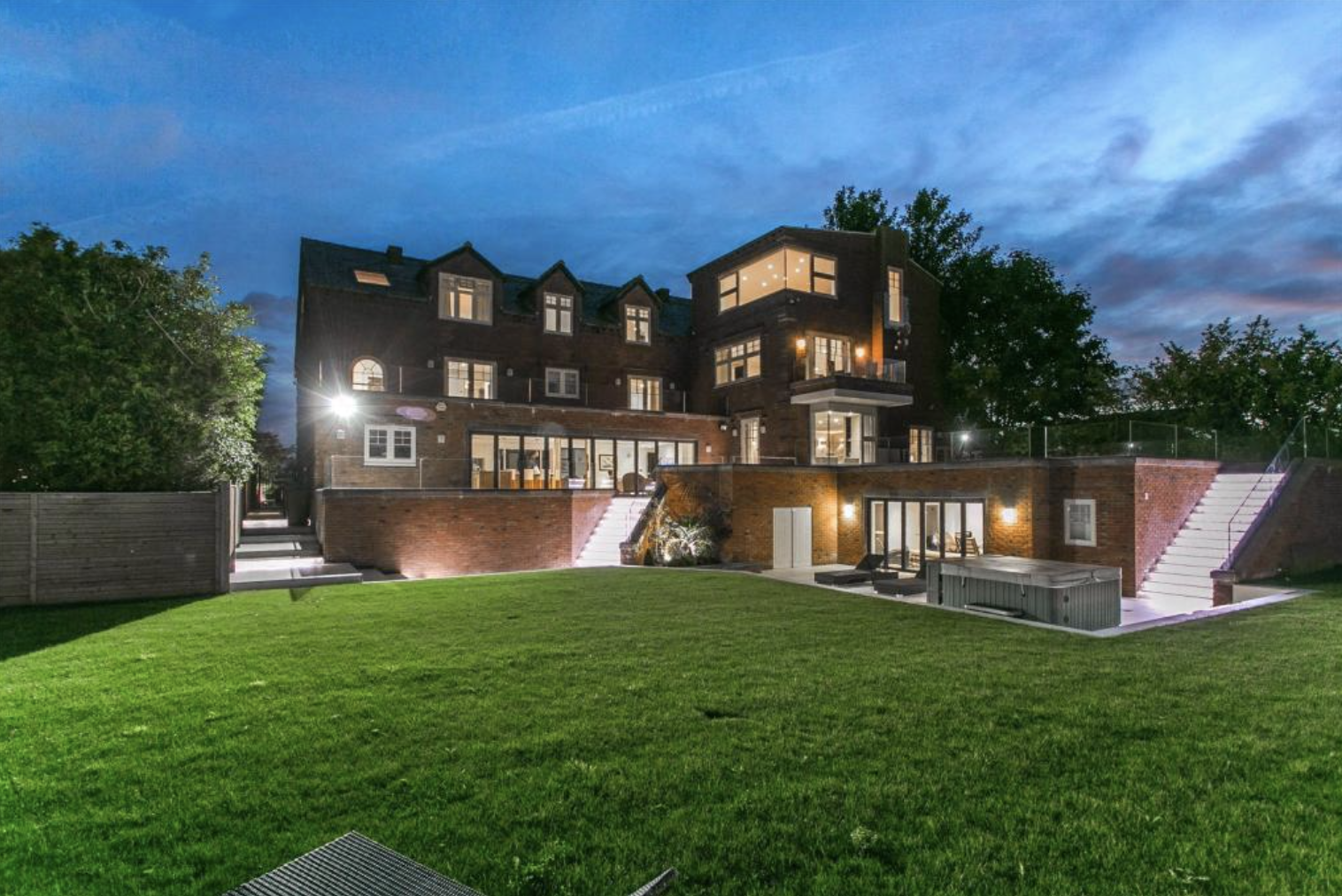 There are big houses, and then there are really big houses, and this is definitely the latter – and it comes complete with incredible views.
This house has six bedrooms (three with dressing rooms), four reception rooms, a staff suite, TWO kitchens, a cinema room, a steam room and sauna, a games room, a gym, and a hot tub area in the landscaped gardens.
Last time it sold, according to Land Registry data, was in 2011 when it fetched £800,000.
Rochdale
Norden Road, Rochdale – £860,000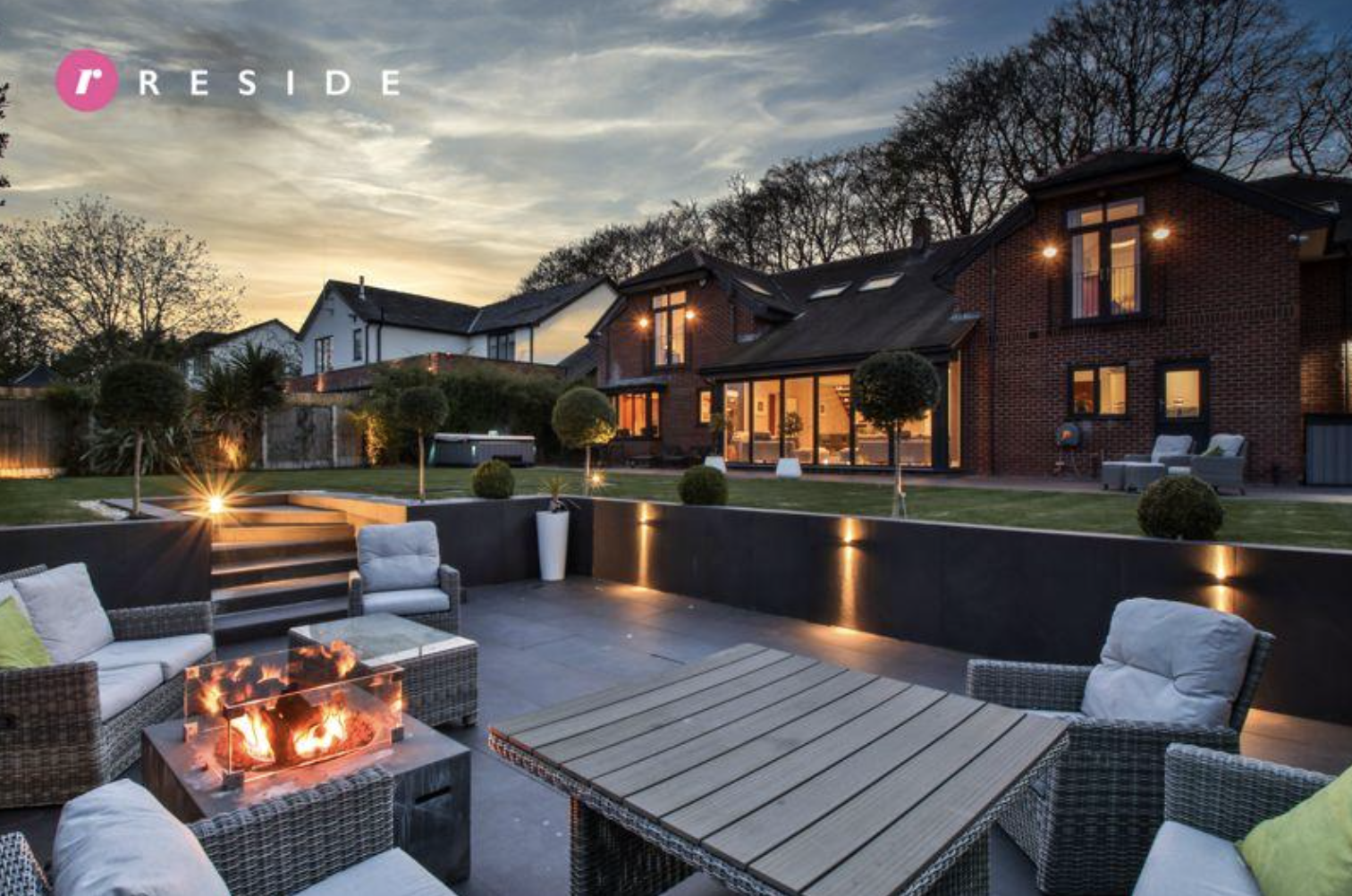 Rochdale does tend to be one of the more affordable boroughs in Greater Manchester, though this incredible home that sold this year wouldn't make you think it.
The fully-refurbished, four-bedroom house has three huge reception rooms, a kitchen with an orangery, a gated driveway and landscaped gardens.
It's all about the open-plan living, down to the huge bi-fold doors looking out onto the garden.
Oldham
Huddersfield Road, Diggle – £1.8m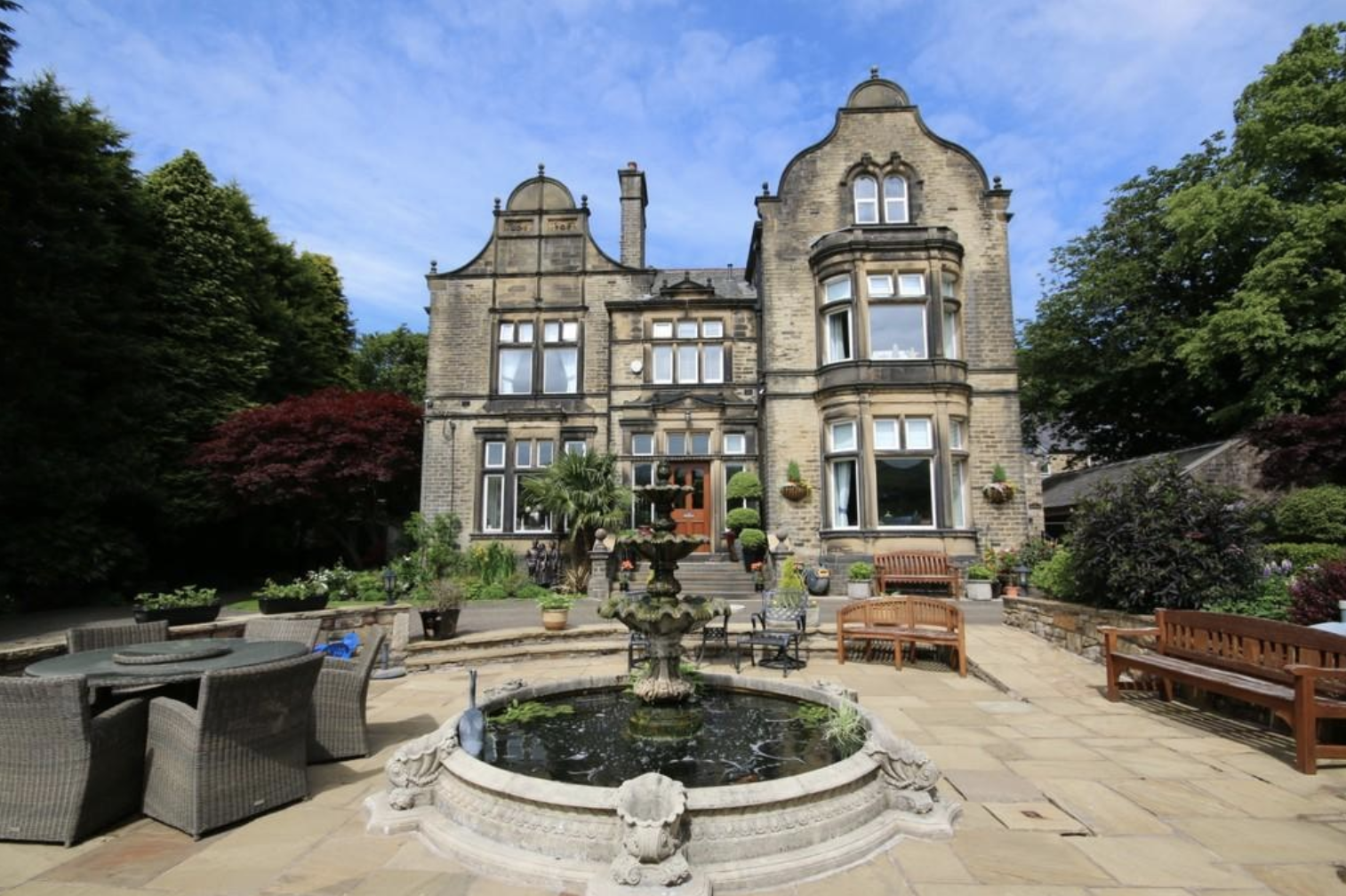 This beautiful period property in the popular Saddleworth village of Diggle dates all the way to back to 1895 and retains all of its Victorian character.
It has five or six bedrooms, three cellar rooms, a triple garage and loads of historic features.
The Land Registry says the home sold for £1.8m all the way back in January 2022.
Read more: A Manc's guide to: Saddleworth, where people flock for a taste of the countryside
Tameside
Werneth Low Road, Hyde – £970k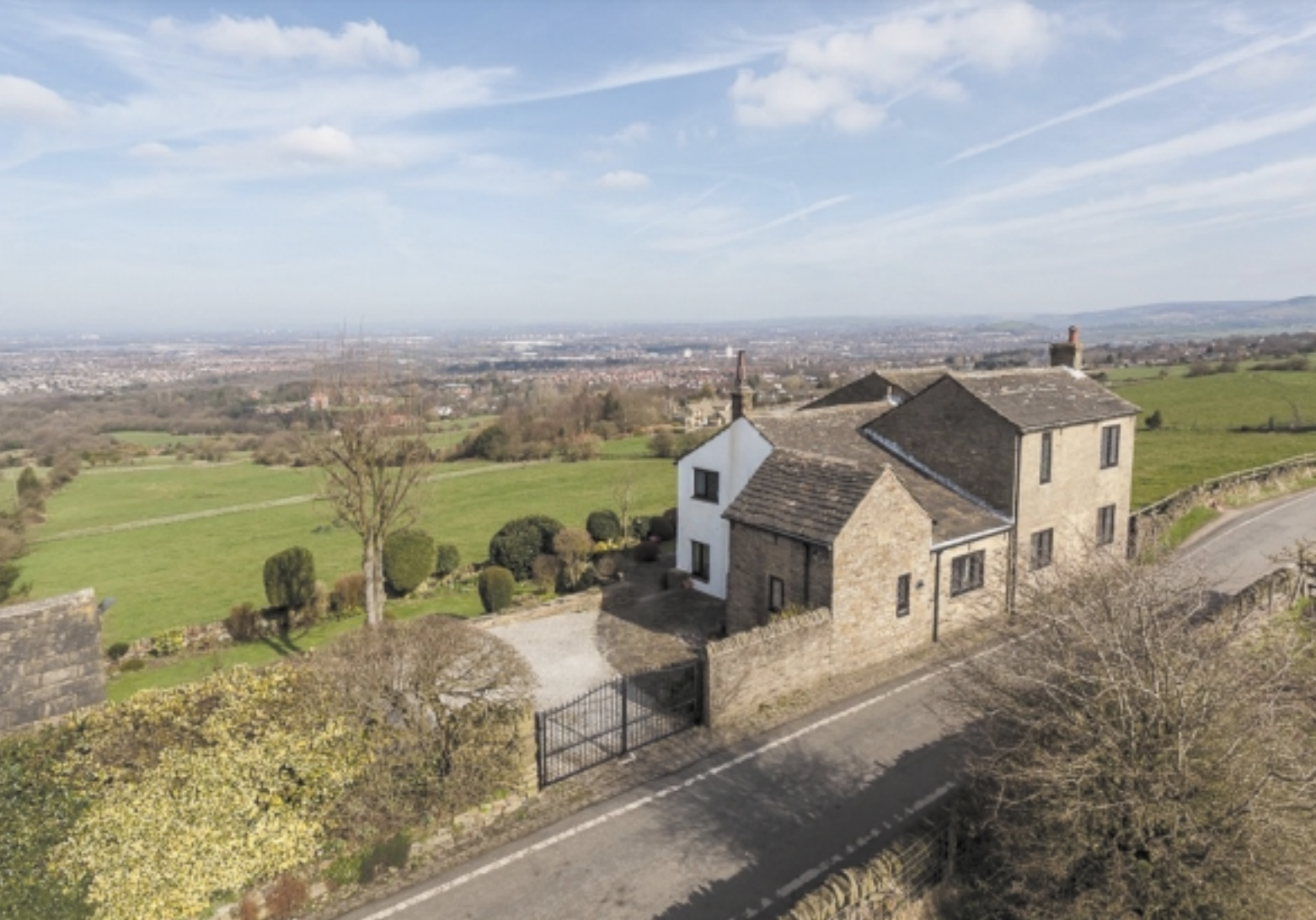 Perched right on the border between Tameside and Stockport, this cottage is the cheapest on this list (but still isn't exactly cheap at £970,000).
It's all about the location here, situated as it is in the heart of one of the region's best-loved beauty spots, with views to die for.
The building dates all the way back to 1725 and now has five bedrooms, two acres of land, and loads of historical character.
Stockport
Broadway, Bramhall – £1.63m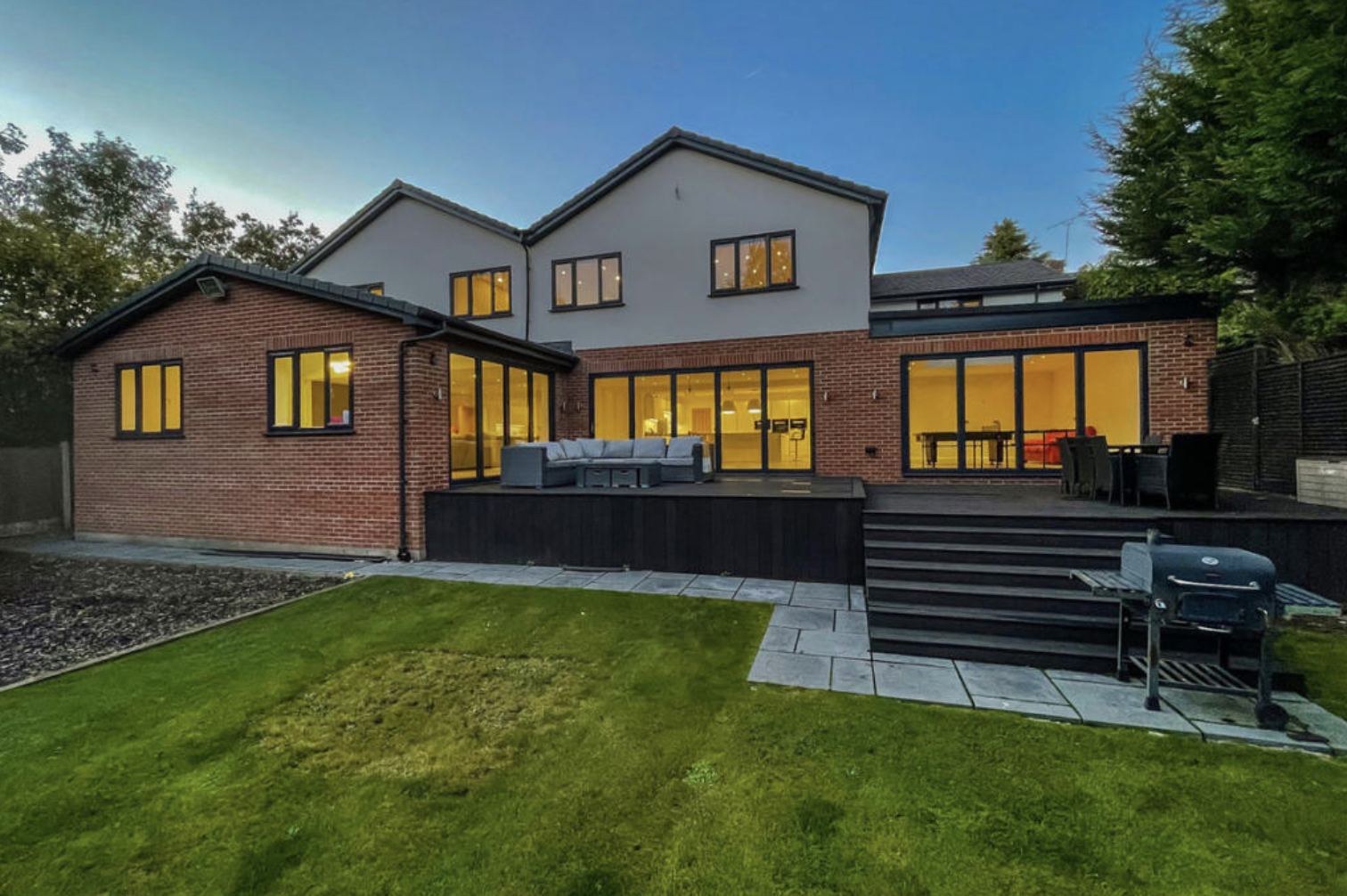 This six-bedroom house in Bramhall has one of the biggest living spaces we've ever seen.
It's got a massive open-plan space facing onto the rear garden with a modern kitchen and dining room on one side, and a living room and a small seating area on the other.
It fetched £1.625m in April this year, having previously sold for £360,000 back in 1999.
Featured image: Rightmove