Feature
A Manc's guide to: Saddleworth, where people flock for a taste of the countryside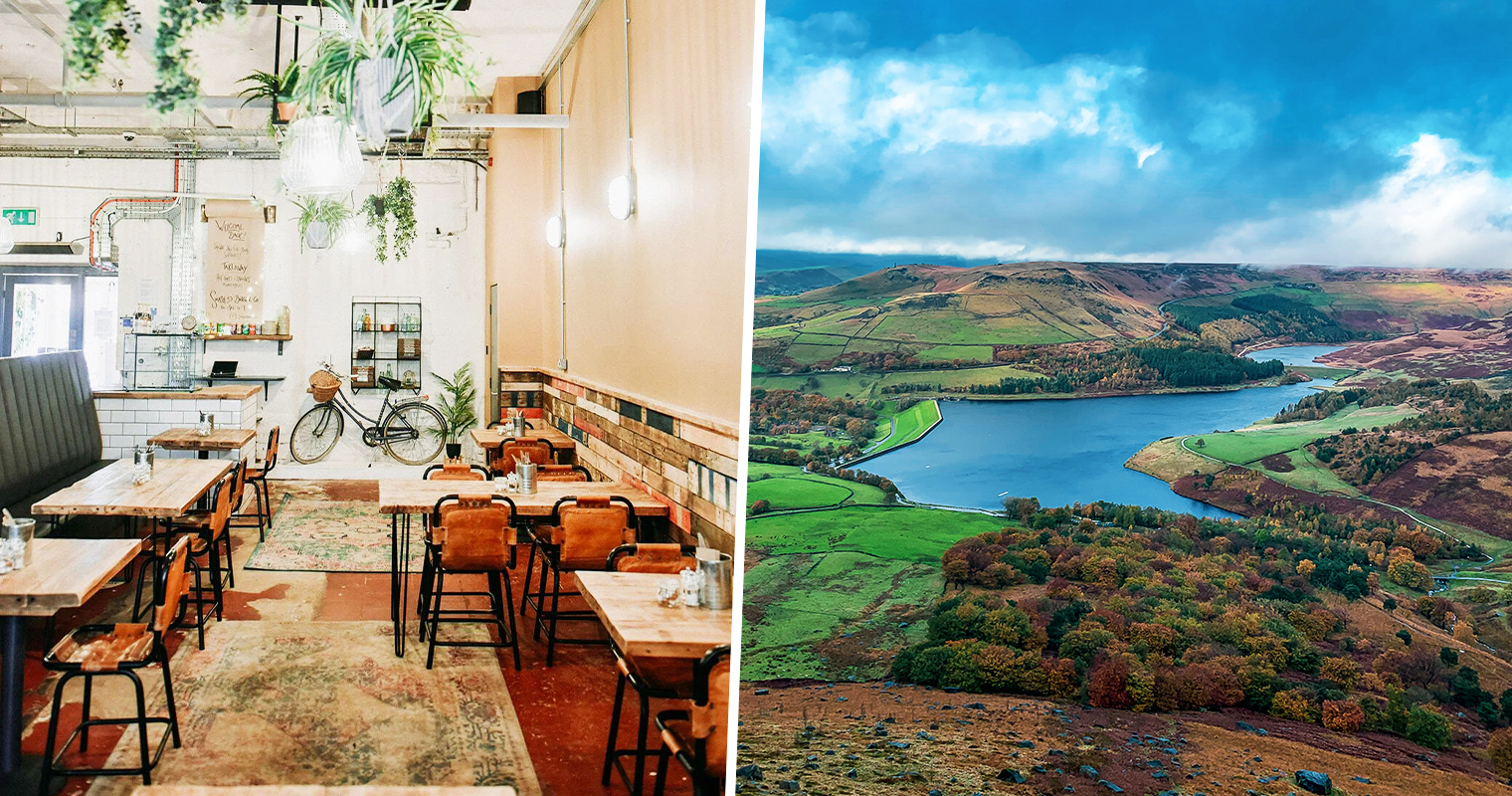 You really don't have to travel far from Manchester to find yourself surrounded by rolling hills and lush fields – it's one of the best things about living here.
So for July's instalment of our series A Manc's Guide, we're heading over to one of the prettiest spots in the north west, and just in time for summer.
Saddleworth is actually made up of several villages, all linked by twisting country lanes.
You'll find glassy reservoirs, chocolate box villages, canals teeming with life, sweeping landscapes and bags more character here.
From Uppermill with its trendy high street full of bars and restaurants, to Delph nestled right down in the valley, there's something to catch your eye.
Food and drink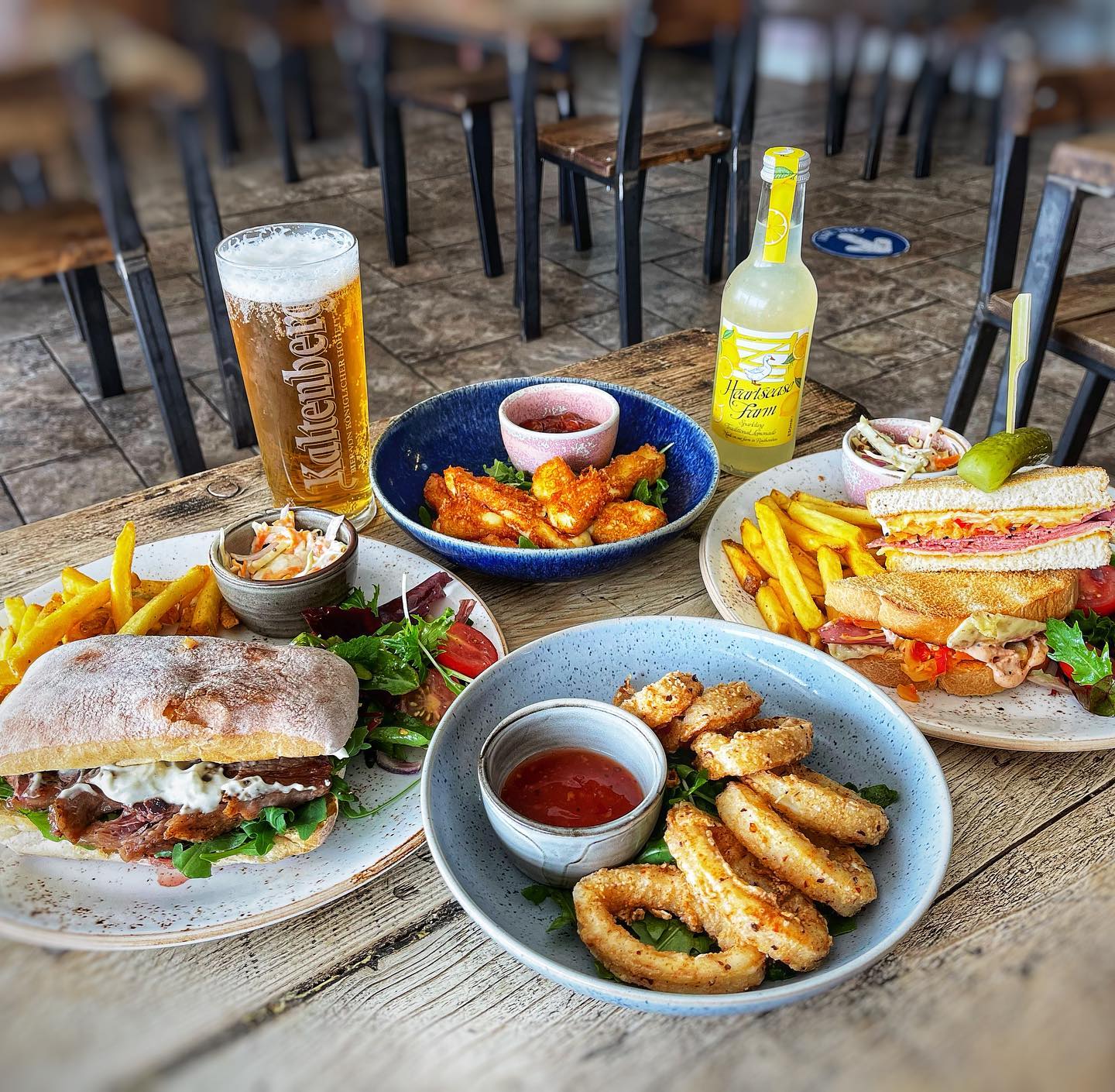 Albion Farm Shop and Cafe – This charming spot is worth the drive over to Saddleworth on its own. Food miles are pretty much wiped off the plate, with almost everything made on site with ingredients from Saddleworth. Expect seriously hearty farmer's breakfasts, plus sandwiches on freshly baked farmhouse bread, cakes, and pies.
Grandpa Greene's – Grandpa Greene's ice cream is so legendary that during lockdown (when people were restricted to takeaways only), the queues forming outside literally stopped traffic. Their luxury ice cream pops up in restaurants all over the north west, but at its picturesque home on the canal you'll find the full range of flavours, as well as pancakes, afternoon teas, and sandwiches.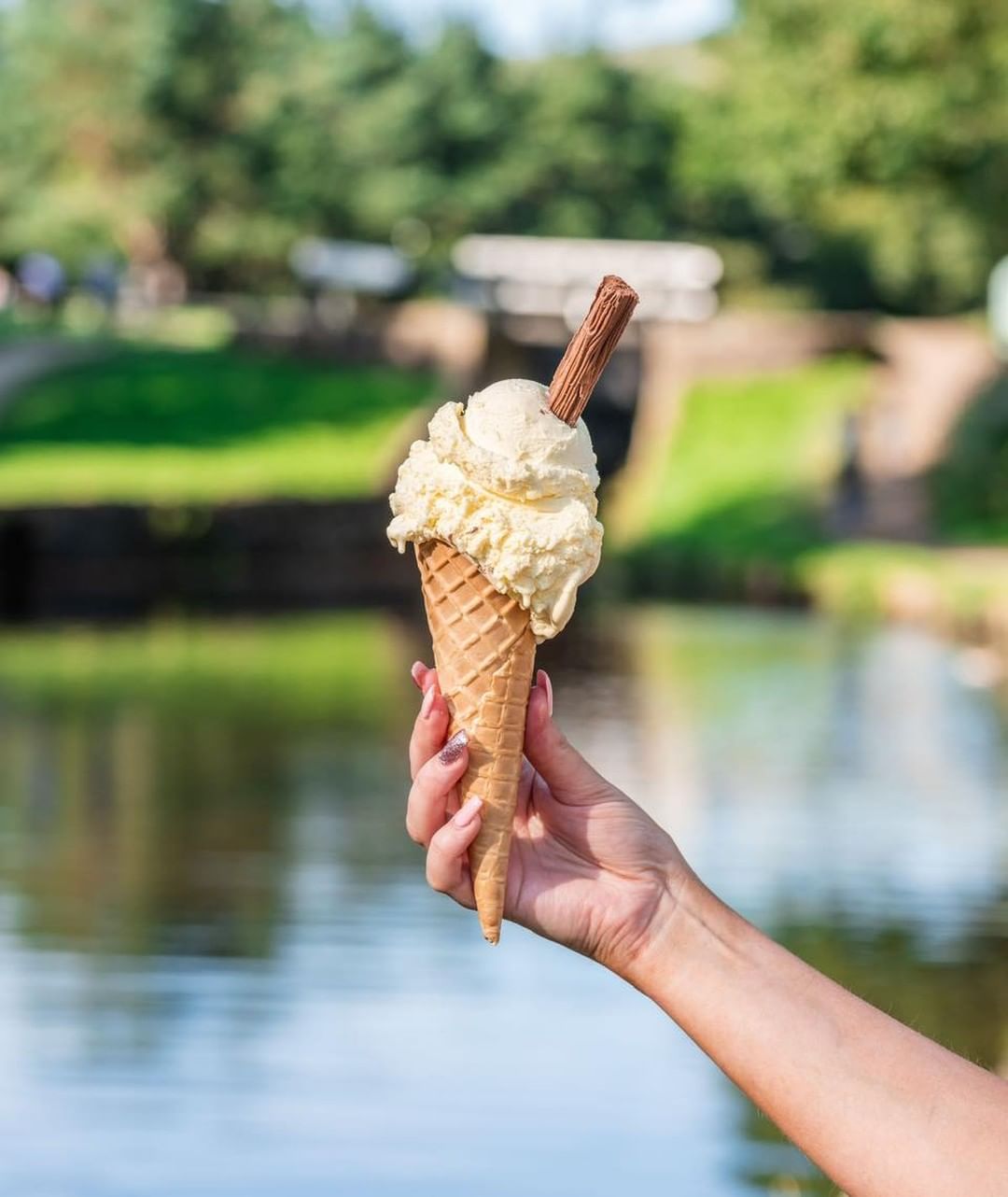 The Old Bell Inn – Not only is it home to a record-breaking selection of gin, The Old Bell Inn is also a properly decent country pub. We're talking top-notch Sunday roasts, pies and puddings, steaks, burgers and hand-cut chunky chips.
Weaver and Wilde – Arguably some of the best coffee in the region is being brewed at Weaver and Wilde – it's roasted down the road then made with milk a dairy herd grazing on Saddleworth grass. You can grab brunch, lunch and cakes here as well as your caffeine fix. They've just branched out with a greengrocers, selling fresh fruit and veg as well as other treats, over in Greenfield too.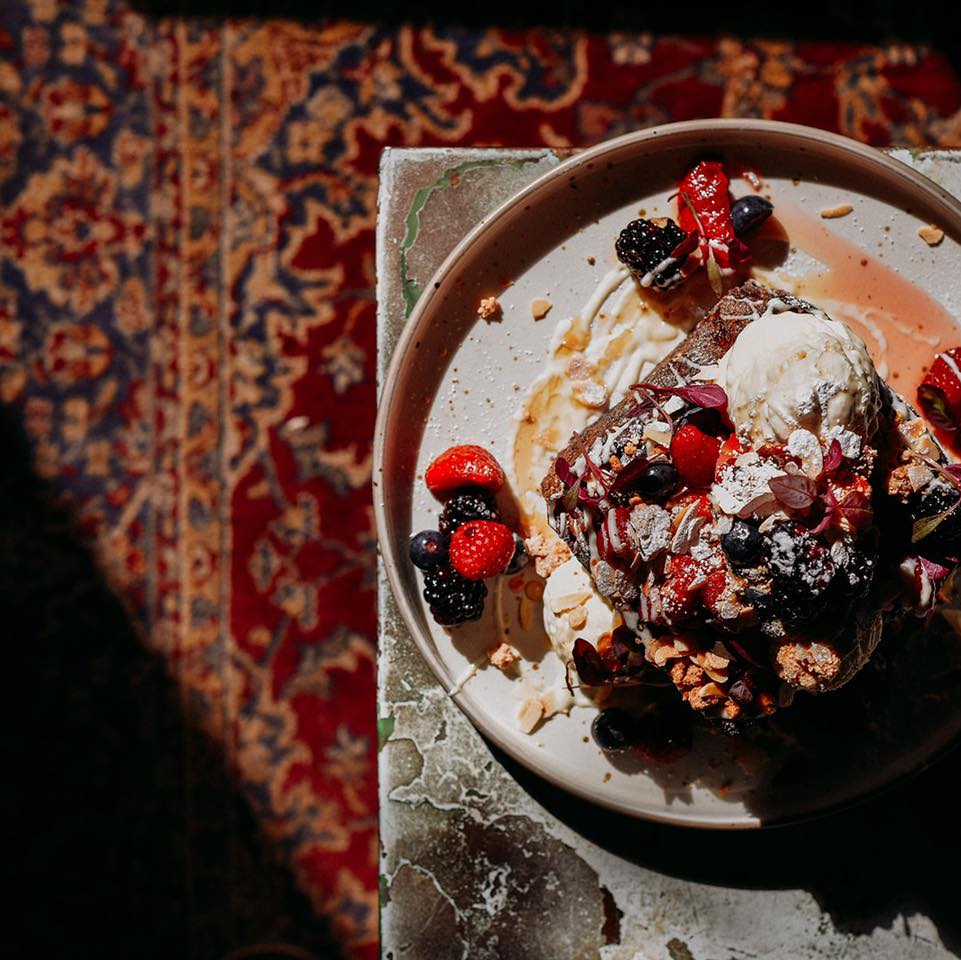 Diggle Lock – Diggle Lock is one of the hottest hangouts in the north west, never mind in Saddleworth, turning an old textile mill into a daytime restaurant and pantry store. The team is focused on serving up 'city centre sophistication' in the beautiful countryside, with a menu of massive brunches and sandwiches, excellent coffee, and two-for-£12 cocktails. You can even order dog-friendly sides, like peanut butter or black pudding, for your pooch.
The White Hart – For a pint with a view, The White Hart at Lydgate is arguably the best in the UK. This brilliant gastropub has earned plenty of critical acclaim for its food, but it still keeps the cosy community spirit of a village pub (complete with real ales, a roaring fire, and a lengthy wine list).
Health Honey – You might not hear 'Oldham' and think of cold pressed juices and acai bowls, but along came Health Honey in the village of Greenfield to change all that. This health-conscious cafe serves a brilliant range of breakfasts, lunches and drinks, including poke and buddha bowls, pancakes, and plant-powered full Englishes.
Donkeystone Brewing Co. – The craze for taprooms, where you can drink practically straight from the source and watch beer being brewed in front of you, has stretched over to Saddleworth. Donkeystone's taproom serves craft beers in a space draped in fairy lights, and street food on the side.
Shopping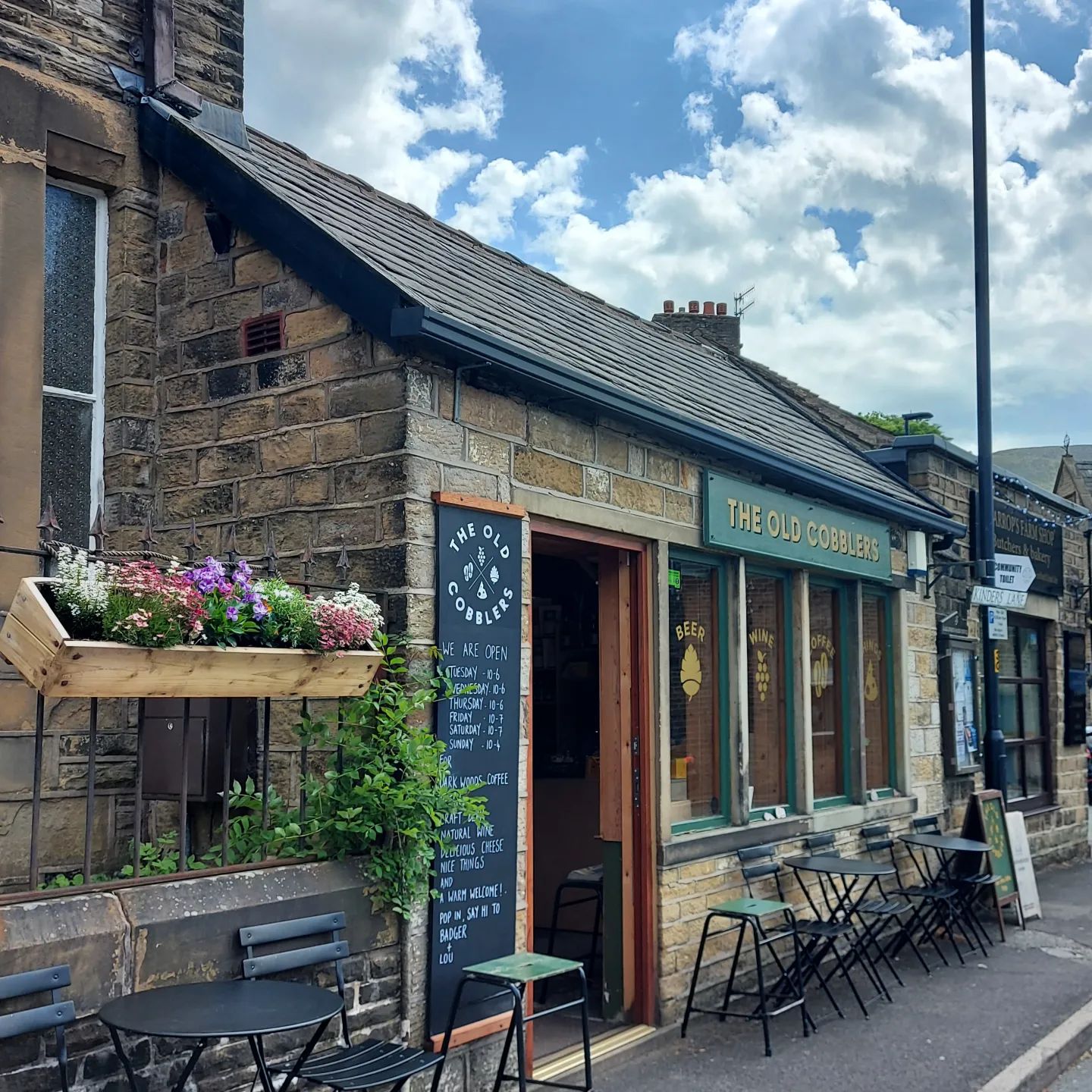 Uppermill in particular is an absolute hive of independent business, from local produce to clothing to gifts.
There's Authentic, which describes itself as a treasure trove of artisan products; Puddleducks, which sells beautiful children's clothing; and 'slow fashion' boutique Suki's Wardrobe.
You can pick up wines and spirits from Saddleworth Wine Vault or browse the mouth-watering deli selection at Oliviccio.
Then there's the lovely Towpath Book Shop, sandwiched into a tiny building on the high street.
The Reclamation Room is a vibrant creative space for the community, and it's also home to Style&Salvaged, which sources and sells ethical products.
Over in Delph, we're very excited to see the doors to The Frostery Living's homeware store open in the coming weeks.
A relative newcomer in Greenfield is The Old Cobblers, which sells natural wine, craft beer, great coffee and a range of gifts.
Nightlife and hotels
If you're wanting to go out dancing into the wee small hours, you'll probably need to head a bit further towards Oldham town centre.
Having said that, the pubs here are usually buzzing into the evening, and Muse in Uppermill is open past midnight (with cocktail deals, DJs to go with your Sunday roast, and some occasional celeb spotting).
On the last Sunday of every month, the Off The Rails Comedy Club pulls up at The Royal George in Greenfield.
When it comes to accommodation, you're spoilt for choice.
You can stay in several of the aforementioned pubs – like the Old Bell Inn and The White Hart – or rest your head in one of many beautiful cottages around Saddleworth.
We love the Pots and Pans Cottage in Uppermill, and this woodland lodge tiny home with its floor-to-ceiling windows overlooking the countryside.
This converted barn, complete with huge arched window, wooden beams, and loads of outside space, is pretty special too.
Culture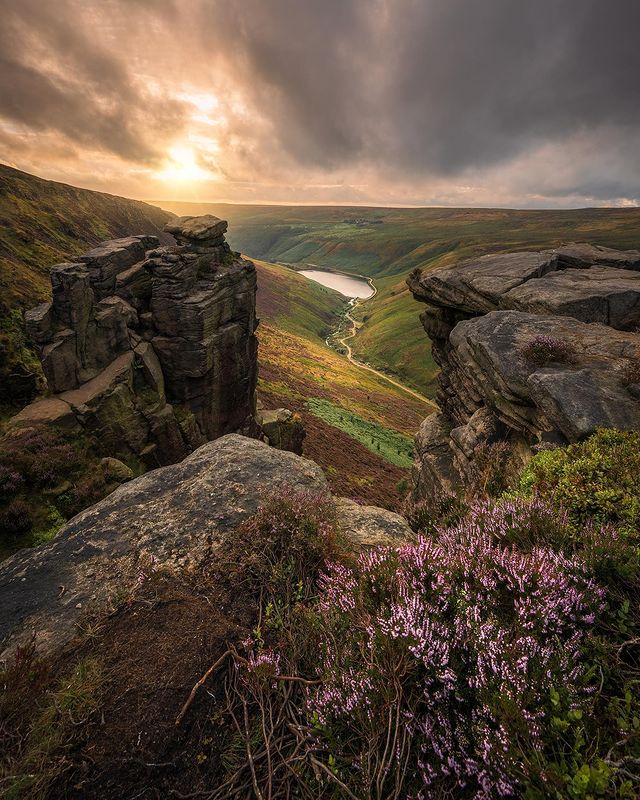 In a corner of Greater Manchester as picturesque as this, the great outdoors really is the best place to spend your spare time.
You can take a leisurely stroll or cycle along the many waterways, walk the perimeter of Dovestone Reservoir, or tackle the more challenging beauty spot above it (but be careful on this one, as more than a few walkers have come into trouble on the route).
Read more: A Manc's guide to: Sale, a foodie neighbourhood reborn
It's been cancelled again this year, but the Yanks weekend is usually a staple of Saddleworth's cultural calendar, transporting the area back to the 1940s complete with entertainment, costume, vehicles and a parade.
You'll also find a jazz festival, a blues festival, an art week, a traditional Rushcart and loads more things going on throughout the year.
The Weaver's Factory is a contemporary art gallery that's well worth a visit, and Uppermill Library is housed in one of the most beautiful buildings in the area.
Property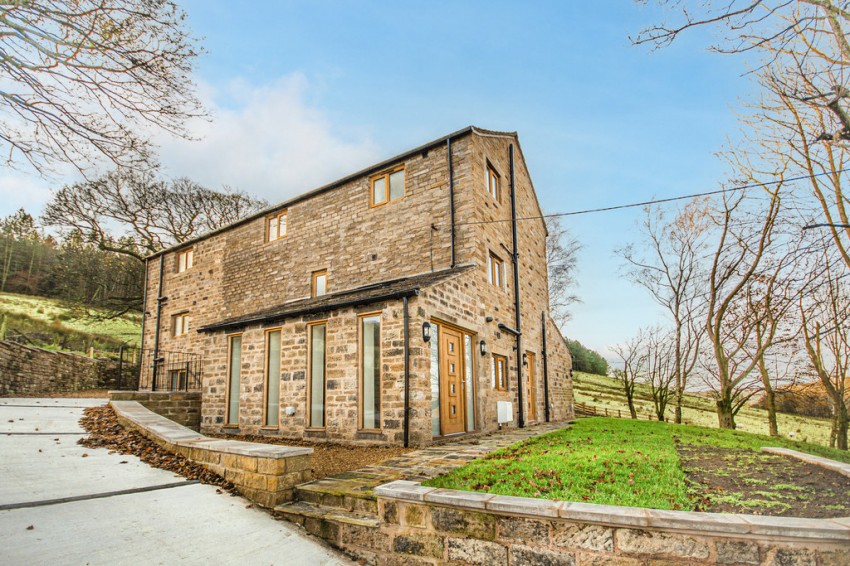 Considering how beautiful and green Saddleworth it, there's still a lot of relatively affordable property to be found (especially when you compare it to leafy suburbs like Altrincham and Didsbury).
According to the Land Registry, the average property price over the last year was £273,523, with the majority of homes sold being terraced houses.
On the market currently you'll find something at all ends of the budget spectrum.
If you've got a million to spare, this renovated house up above Dovestones is a jaw-dropper, as is this sprawling, character-filled house in Dobcross.
Closer to the average house price is this pretty cottage in Denshaw, which would set you back £275,000.
And then if you head closer to Oldham, in areas like Springhead, you can find homes like this stone-built cottage for £160,000.
Read more: Fire service treating large woodland blaze near Dovestone Reservoir as arson
Transport
Of all the villages in Saddleworth, Greenfield is the one that's best-served by public transport.
The Transpennine Express train from Manchester to Huddersfield stops off here fairly regularly.
For the rest of Saddleworth, you'll be reliant on buses to get around, like the 350 bus which helpfully weaves its way through Greenfield, Uppermill and Delph – and even stops right outside the Albion Farm Shop and Cafe.
Featured image: Unsplash