Shopping
Shop where items are made from recycled parachutes pops up at Cheshire Oaks Designer Outlet
So good to see this brand back at Cheshire Oaks after a great pop-up last year.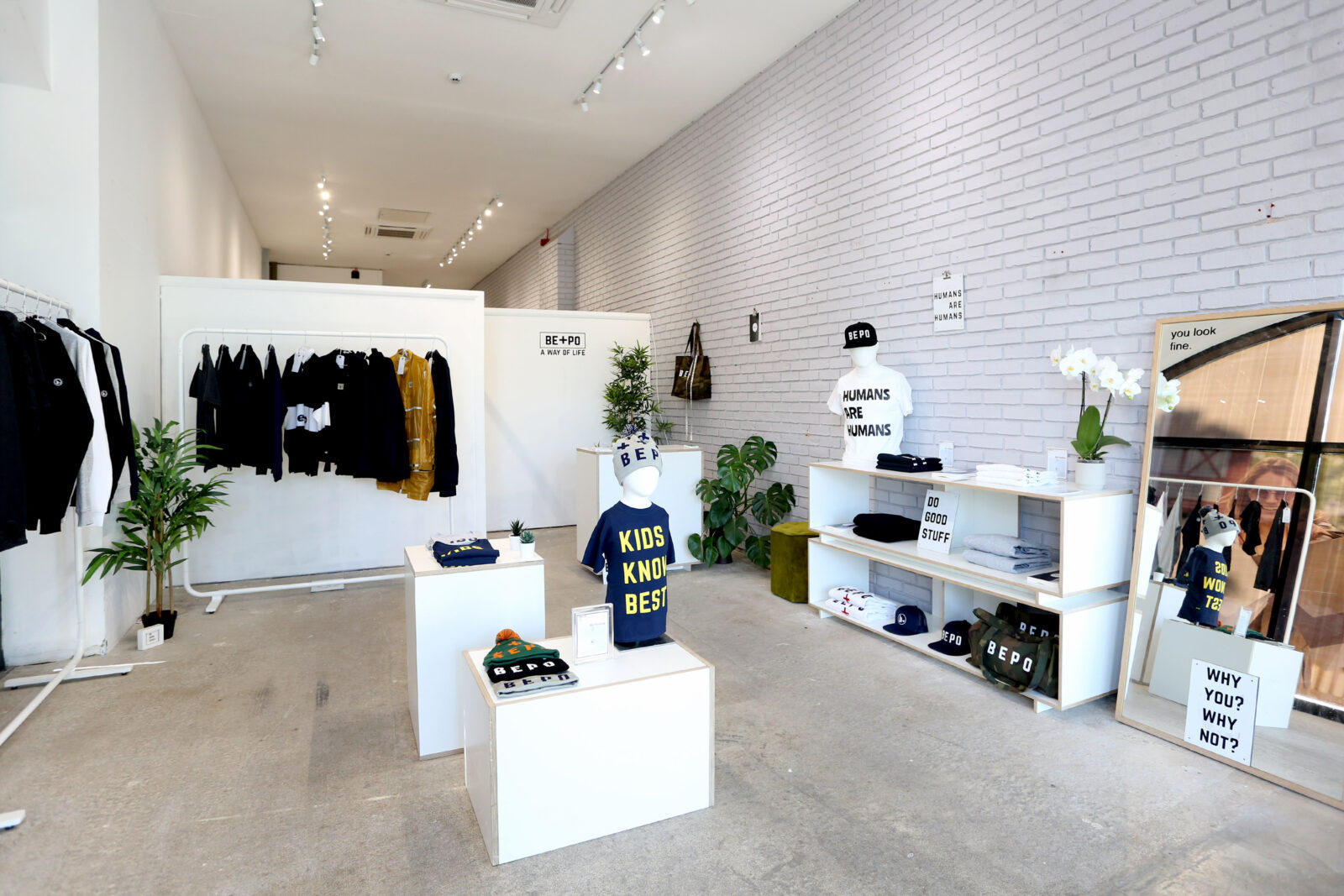 Cheshire Oaks Designer Outlet has today welcomed a much-loved local business, Be+Positive (BEPO), who have opened a new pop-up shop.
The brand, which makes a lot of its items from recycled materials including parachutes, had a hugely successful stint at the shopping centre back in 2022.
Be+Positive (BEPO) is a sustainable, low carbon footprint clothing brand with a mission to destigmatize mental health
And now that it's back, it's brought along some brilliant Cheshire-based creators, who can show off their start-ups.
BEPO is sharing space with The Oh Design Foundation, which supports creative enterprises and its growing collective of sustainable, purpose driven and talented designers, makers and artists.
The pop-up at Cheshire Oaks Designer Outlet promises to be positivity-focused, with the chance to meet talented creators.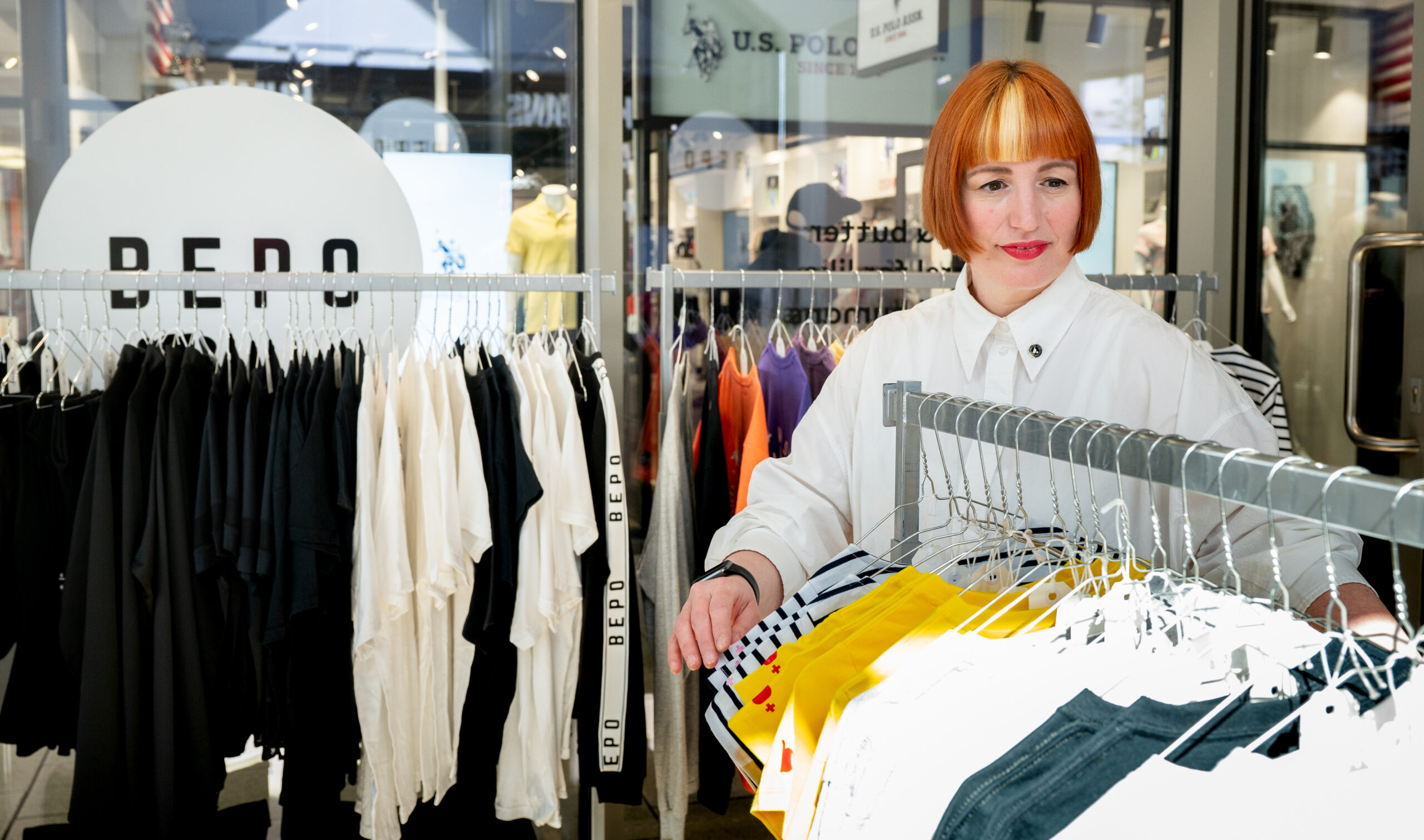 Brands from the Oh Design Foundation at the BEPO pop-up
Designer Oscar Munro, whose work includes a capsule collection of denim trousers, jacket coats and travel bags.
Mother-daughter duo TDS, who specialise in creating beautiful, one-of-a-kind clothing and accessories using locally sourced fabrics and dead-stock materials.
Award-winning fashion designer Lili Sipeki, whose work focuses on creating unique apparel through reconstruction and re-purposing of waste denim and dead-stock fabrics.
The Felt Mistress, a local stitcher who creates a range of oine-off bespoke creatures with her partner, illustrator Jonathan Edwards.
Critically acclaimed illustrator, comic artist and toy designer Jonathan Edwards, whose artwork has also graced the covers of records by artists such as The Black Eyed Peas and The Jungle Brothers.
Industrial designer Alfie Munro, whose work focuses on biophilic design, helping individuals reconnect with the natural world.
Cheshire-based design studio Forest and Clay, which specialises in handcrafted luxury furniture, pottery and homewares.
Woodspring Co., known for their soy wax candles using essential oils and fragrance oils that come in biodegradable and recyclable packaging.
The pop-up space at Cheshire Oaks Designer Outlet will also host members of the inclusive boxing community with special educational needs. The Wirral Boxing Club will be making an appearance on Sundays, when Jay Montessori and the Inclusive Hub's coaches will host their regular Sunday Sessions, catering to participants of all abilities.
The artisans showcasing their crafts alongside BEPO will be at the Cheshire Oaks Designer Outlet from 29 July until 10 September.
Kenny Murray, general manager at Cheshire Oaks Designer Outlet, said: "We always consider our guests' feedback whenever we review new pop-ups at the Centre, and BEPO stands out as one of our visitors' favourite local brands to support, receiving glowing reviews after each activation at the Cheshire Oaks Designer Outlet.
"We have always stood behind the brand's mission to encourage our guests to prioritise their mental wellbeing, which is why we are thrilled to announce the return of BEPO this summer.
"We encourage all our Centre visitors to feel empowered to open up about their wellbeing and seek those resources that could help with their situation."
Ben Taylor, co-founder of BEPO and NHS Maintenance Support worker, said: "Each pop-up at the Cheshire Oaks Designer Outlet is a fantastic opportunity for us to interact with Centre guests and champion the causes we believe in.
"This year, we're very excited to bring along some incredible handcrafted products created by local artists and makers who are aligned with the BEPO mission. Whether looking for a statement t-shirt or a handmade Mac, the pop-up will be sure to have something on offer for everyone, and we couldn't be more thrilled to return to the Centre."
Featured image: Supplied