Shopping
'Futuristic' new EE store with interactive gaming zone opens at the Trafford Centre
The innovative new retail concept will offer shoppers "a dynamic space to work, learn, game and play".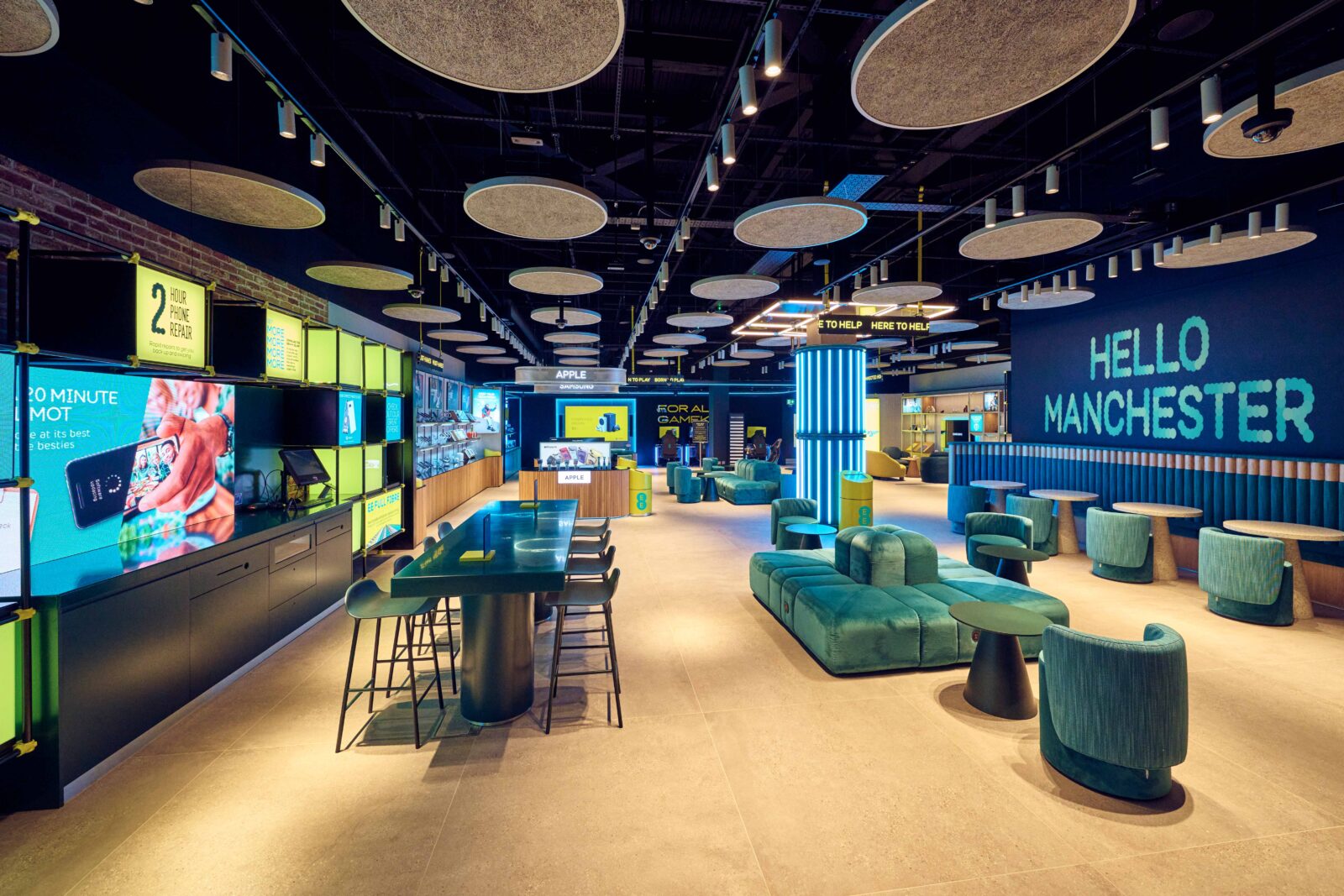 A brand-new EE 'Experience' store is opening its doors inside the Trafford Centre this week, and it looks pretty swanky.
The new store inside the massive Greater Manchester shopping centre is designed to "empower customers with the best connectivity and technology solutions", according to EE, and will be showcasing a wide range of the latest connected technology – with everything from games consoles, to smart home devices up for grabs.
The innovative new retail concept is set to offer shoppers "a dynamic space to work, learn, game and play" once it opens its doors.
It's literally being described as "futuristic", which has definitely got us a bit intrigued.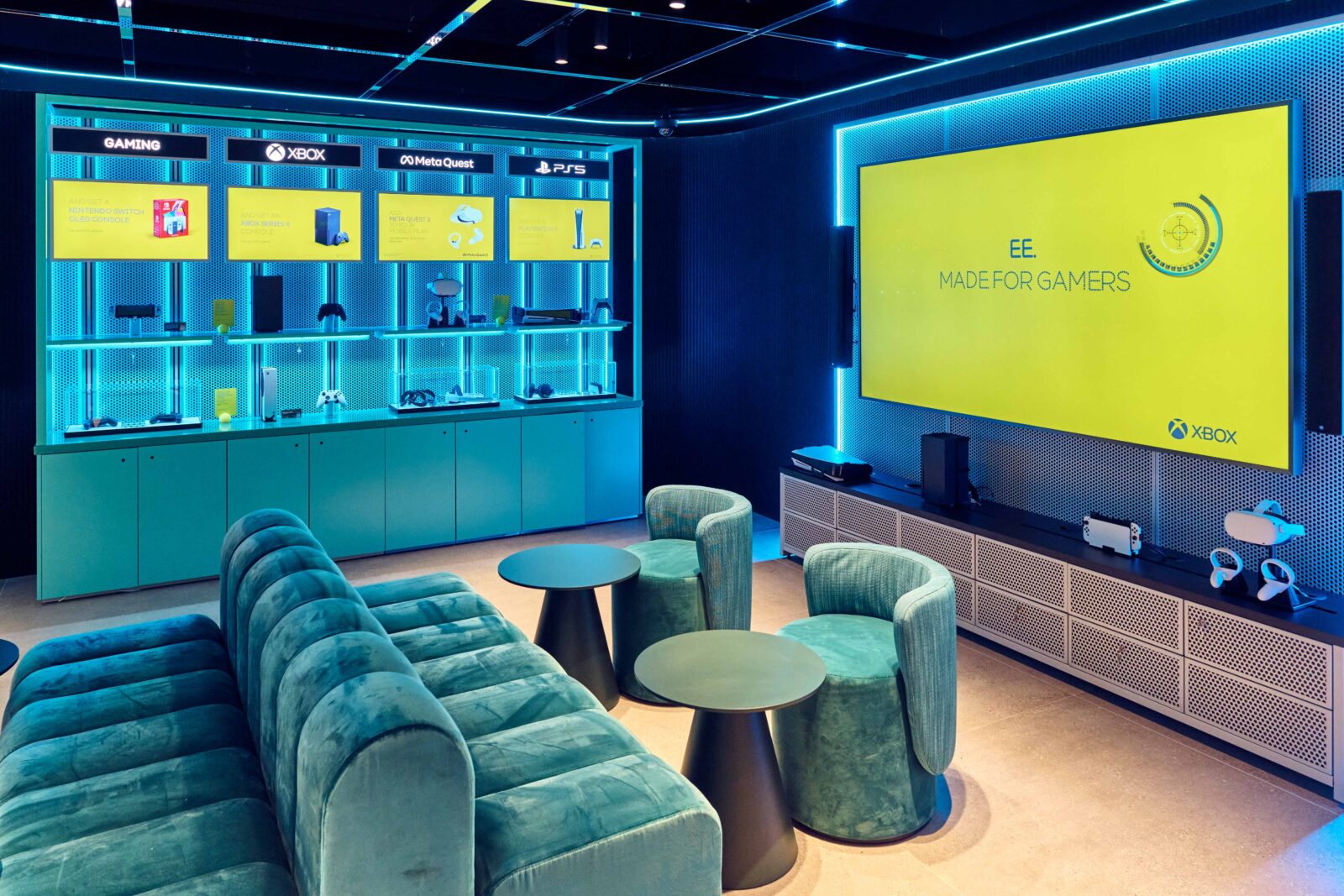 Those who step foot inside the store will get the chance to explore a range of different so-called 'experience zones' and 'room sets', with each area carefully-curated to give customers "a taste of future connected living".
The experience zones in the Trafford Centre's EE Experience store include a 'Welcome Zone' with all the latest product releases to try out, a 'Base Camp' with lots of comfy sofas to lounge on and sip on a complimentary tea or coffee while sampling the new tech, and a 'Tech Live' hub where you can spend some time trying before you buy.
The stand-out area has to be the new 'Gaming Zone' though, which will give shoppers the chance to discover the "latest and greatest in gaming" as it's packed with the most up-to-date games and consoles available to play on.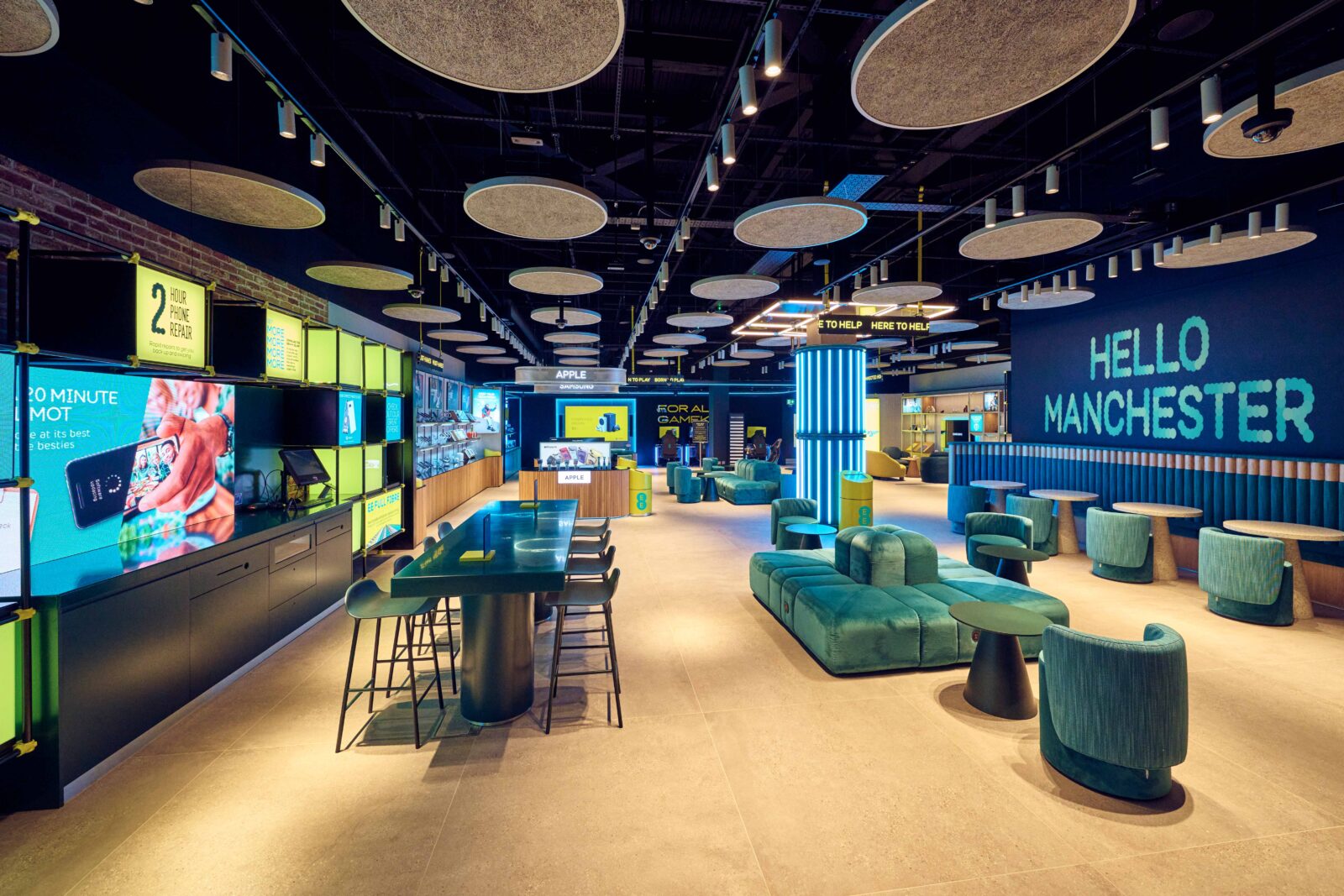 Customers will also have the opportunity to visualise how EE's range of connected technology could be used in their own homes as they explore the real-life room sets.
EE's brand-new Experience store is throwing its doors open at the Trafford Centre tomorrow (21 September) at midday, with former Manchester City star and England International, Ellen White, doing the grand-opening honours – and said to be "really excited" about it too.
Read more:
There'll be gift bags for the first 100 customers, and lots of exclusive in-store deals, offers, and entertainment throughout the day too.
Featured Image – EE