Shopping
Nespresso opens new 'experiential' Trafford Centre store with free tastings, masterclasses, and more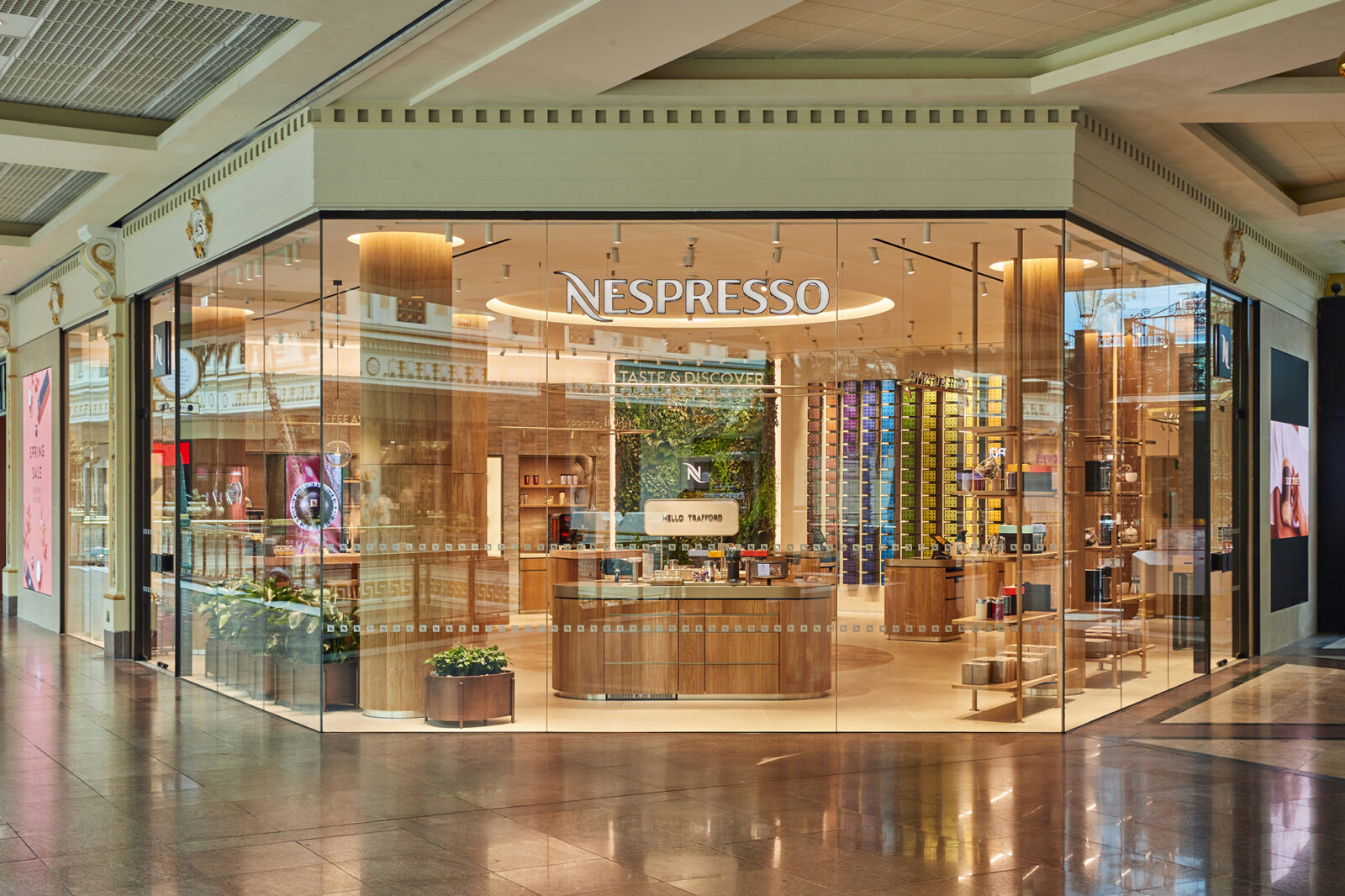 Nespresso has opened a brand-new "experiential boutique" store inside the Trafford Centre, and it all looks very fancy.
Designed to engage both existing and new Nespresso customers through a range of "unique and personalised experiences", the new Trafford Centre store means Greater Manchester's community of coffee lovers now get an unrivalled access to the beloved brand's wide range of blends, machines, and accessories.
Shoppers will get to "immerse themselves in the world of Nespresso" through a sophisticated 'Coffee as an Art' tasting and masterclass area – with state-of-the-art coffee machines, and customised latte art workshops.
You can also create your own coffee recipes using digital tutorials and Nespresso machines at the interactive 'Taste & Discover' area, where specialists will be on hand to help you explore the full Nespresso range, and offer one-on-one coffee learning, tasting, and machine demonstrations so you can better understand your taste preferences.
There's even a 'Nespresso & You' personalisation area so you can get your own travel mugs engraved with a name or personal message.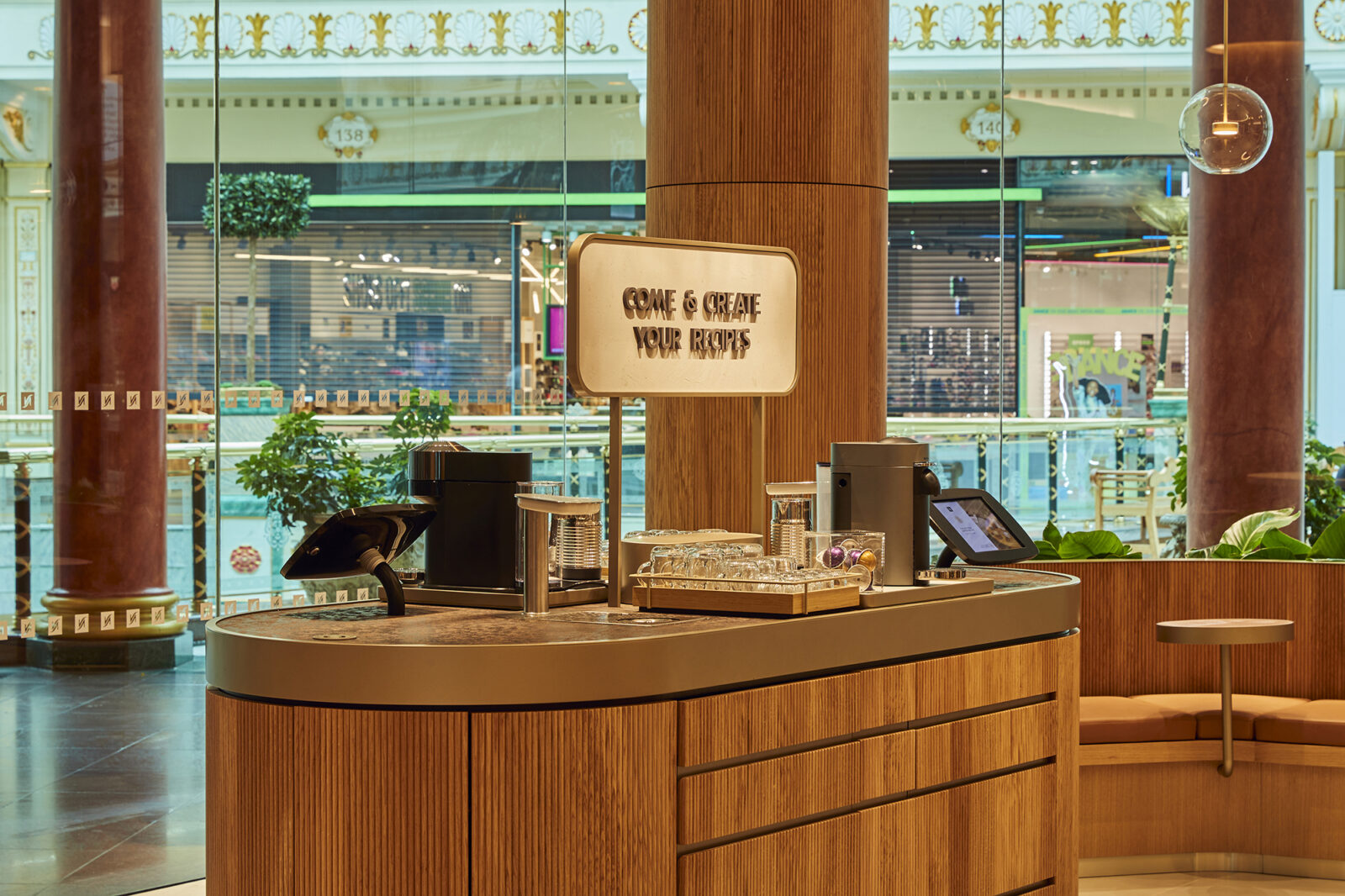 The new Trafford Centre store is also big on sustainability.
As Nespresso capsules are made of 80% recycled aluminium, making them infinitely recyclable, and the company co-founded the UK's first industry-wide coffee capsule recycling scheme back in 2021, the brand's sustainable ethics have been continued with throughout the design new store.
Not only is the new store run on 100% renewable energy and features a dedicated customer capsule return and recycling area, but tabletops are also made with used coffee grounds and 100% Forest Stewardship Council (FSC)-certified wood, and there's also an AR-powered 'Circularity' area showing how capsules are recycled and given a second life.
"Our boutiques are designed to encourage and support coffee exploration, creating an elevated experience for customers [and] the brand-new opening of our latest boutique at the Trafford Centre creates a new and innovative way for shoppers to enjoy and understand more about their coffee," explained Luke Horwath – Head of Retail at Nespresso UK & ROI.
"The digital resources as well as our expertly trained staff will enable customers to learn about Nespresso blends, recipes, brewing methods, and our commitment to sustainability."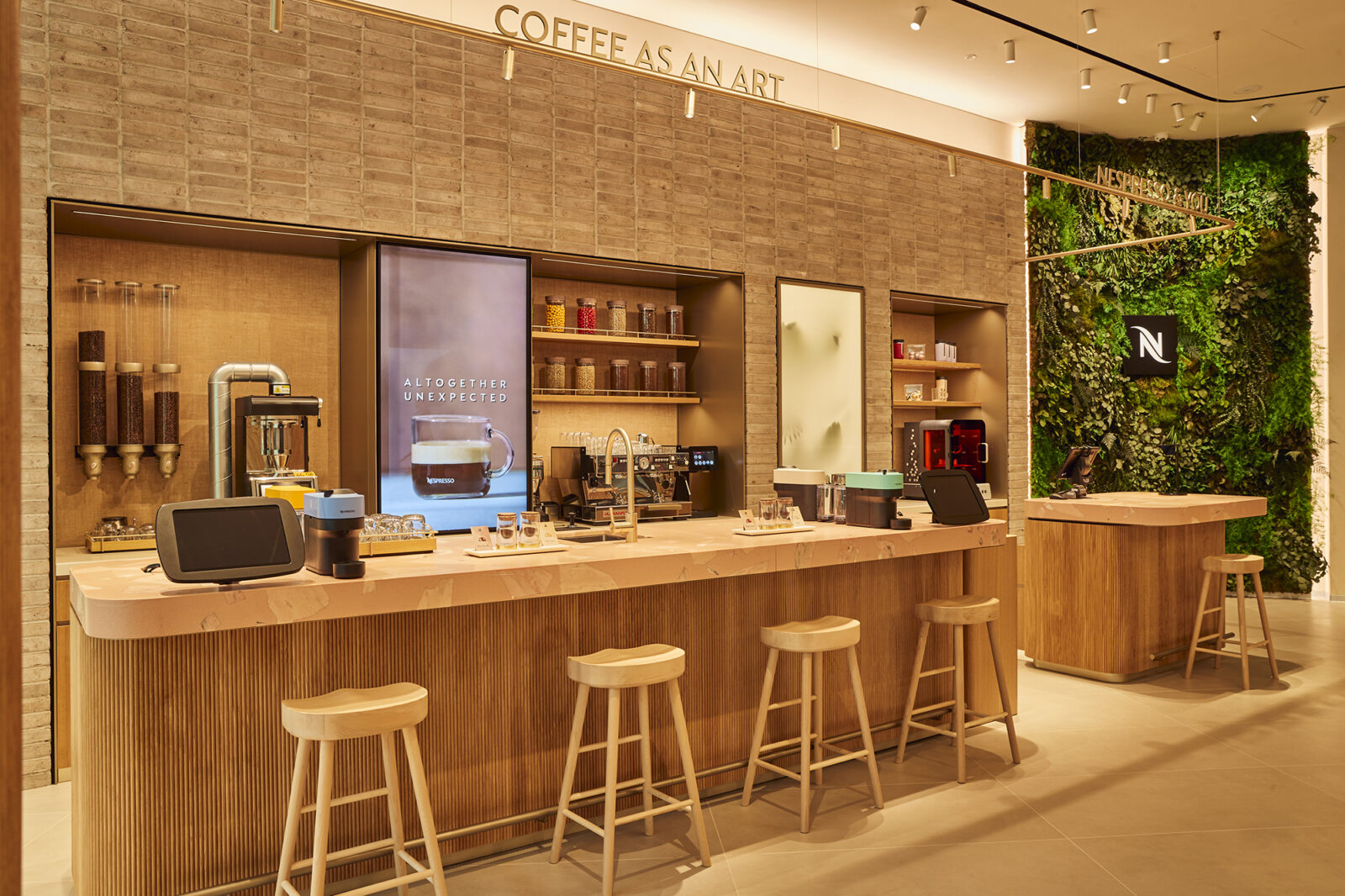 And to top it all off, in a bid to properly celebrate the start of summer, the new Trafford Centre store is the only place in the UK where you can get yourself an exclusive first look and taste of Nespresso's new Summer Iced range ahead of the collection's official release on 30 May.
Read more:
If you fancy seeing what the new Nespresso store is all about, it's located on the Upper Regent Crescent next to the Trafford Centre's New Orleans entrance.
Featured Image – Supplied