Sponsored
A free three-day outdoor festival is returning to Deansgate Mews this month
Deansgate Mews Festival will celebrate the eclectic independent food and drink businesses on the street, alongside welcoming 40 different music acts.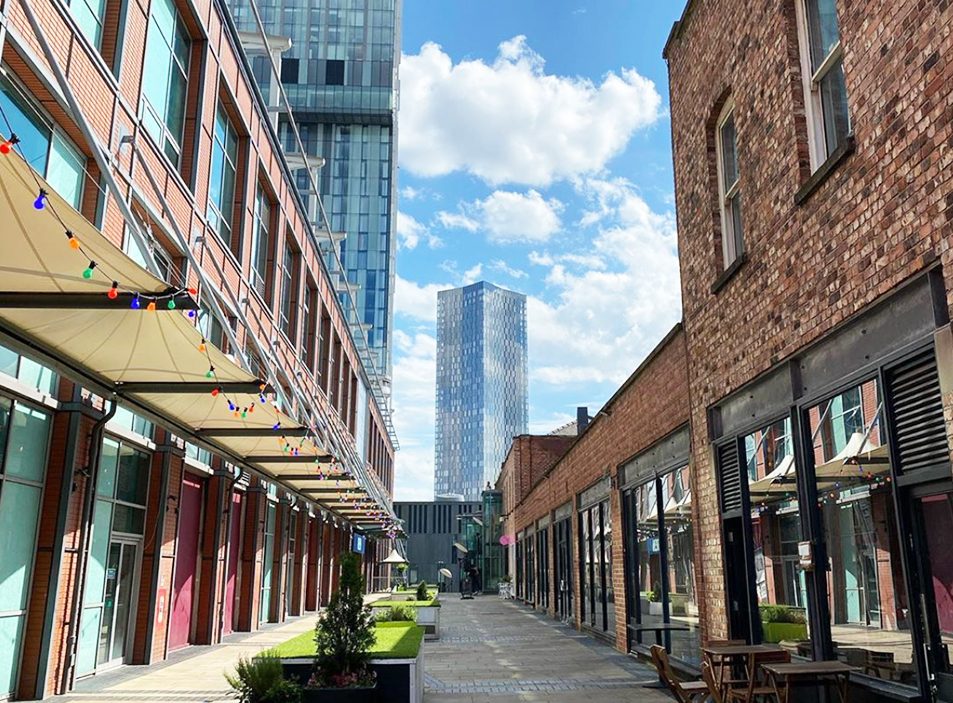 A three-day outdoor festival full of food, drink, and live music is set to return to a hidden street in Manchester city centre in just a couple of weeks time.
Back by popular demand after what was a successful run in 2021, city centre dining and leisure destination, The Great Northern Warehouse, has announced that it's hosting its three-day outdoor festival, Deansgate Mews Festival, once again in 2022 – with live music, market traders, Al Fresco dining, and so much more on the lineup.
Just as the name suggests, the street festival will take over Deansgate Mews – a hidden street nestled just above the city's main thoroughfare, Deansgate from Friday 20 – Sunday 22 May, with the final day of the festival coinciding with the Great Manchester Run.
The festival is completely free to attend, and will celebrate all the eclectic independent food and drink businesses on the street.
Over 40 different music acts are also on the lineup this year, and it features local acts such as South By Zero, The France, and Uno Mas, who will all be taking centre stage to entertain guests over the three-day "sunshine celebrations".
As well as the returning Lion's Den outdoor stage, also new to the festival this year will be a second stage located within live streaming and music recording specialists, Low Four, which has an lineup of Dirty Freud and Ad Hoc Records – representing the likes of Agadir and Parapet EP – and a disco DJ set from Marple band, Dutch Uncles, from 10:30am-5pm on Sunday 22 May.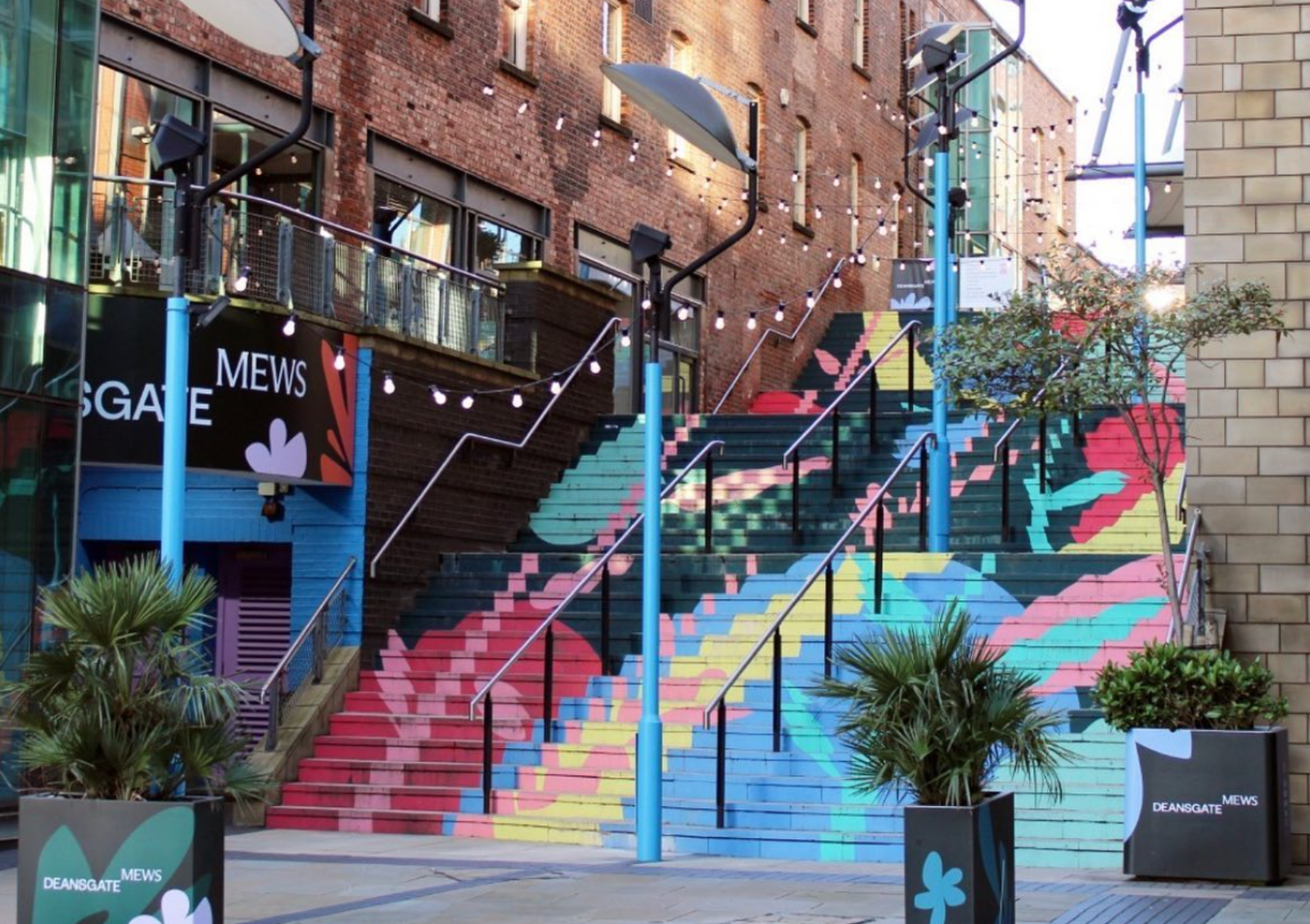 When it comes to what's on the summer-inspired food and drink menu, festival-goers can expect to tuck into treats from Deansgate Mews' newest restaurant, Another Hand – which is known for its locally-sourced produce and seasonal cocktails.
The Mews Bar will also be serving up some of the finest of wines paired with meat and cheese sharing boards across the festival, and for the Saturday and Sunday, you can make the most of the spritz menu offering 2-4-1 on selected spritzes, and 50% off flatbreads too.
And if the selection of food, drink, and live entertainment wasn't brilliant enough as it is, there will also be pop-up Gift Emporium selling a range of unique and quirky gifts across the three-day festival, with local Manchester brands including floristry specialist Bahflorals, Dolly Florence selling artwork and paintings, and independent clothing brand Elize Clothing.
"Following on from last year's success, we are delighted to bring you the return of Deansgate Mews Festival, and we anticipate it will be bigger and better than ever," said Mark Schofield – Centre Director at The Great Northern Warehouse.
"Our ambition with the festival is to invite local people along to enjoy a free weekend of music, accompanied by fantastic outdoor dining, drinks and shopping."
You can find out more about the Deansgate Mews Festival 2022 here.
Featured Image – Great Northern Warehouse (via Facebook)