Sponsored
A huge bowling alley with its own street food vendors is opening in Trafford
Find pizzas from PLY, stuffed bao buns, a dedicated dessert kiosk and 20 different beer taps at King Pins when it opens next month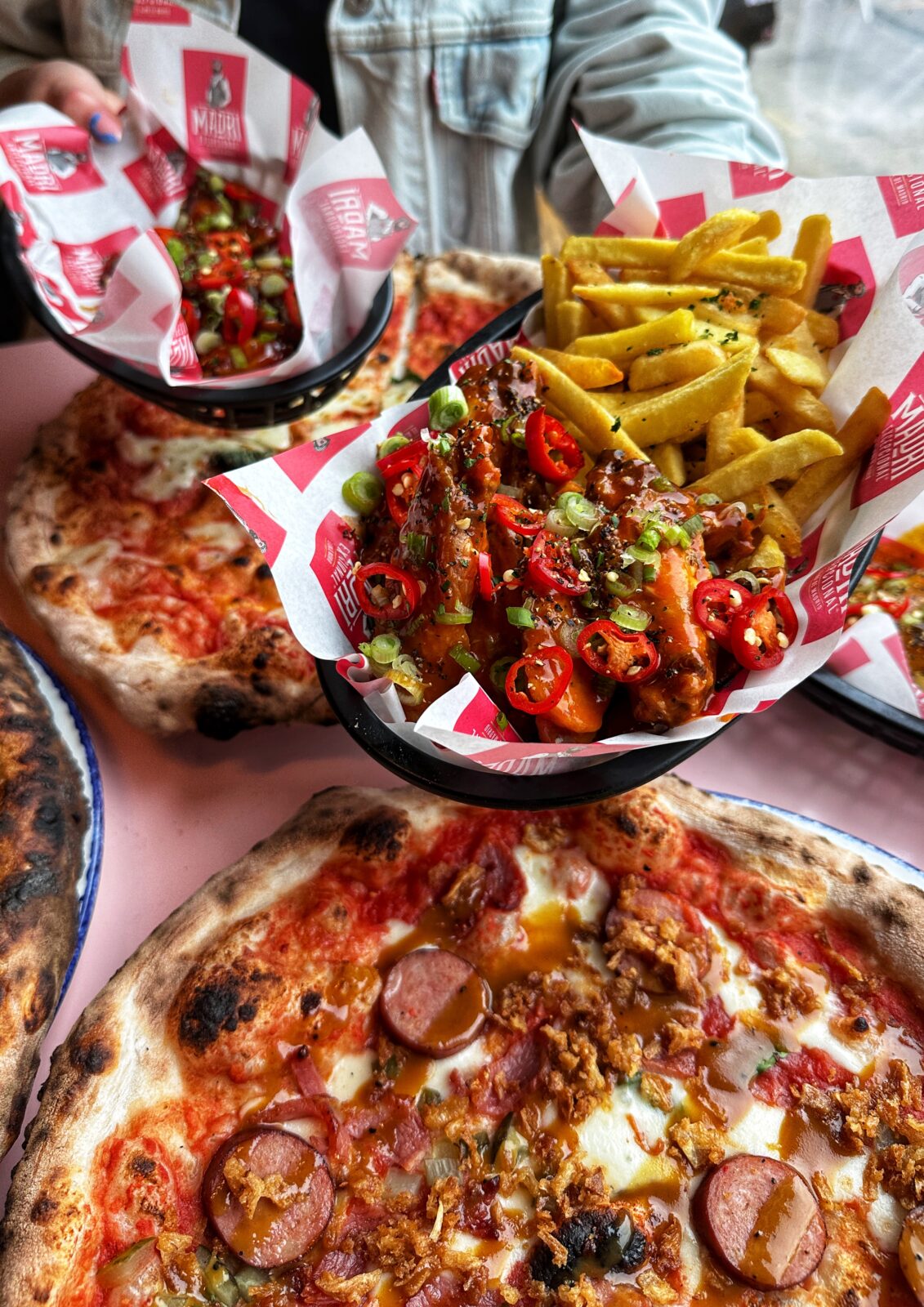 A huge bowling alley is coming to Trafford next month, promising the 'crown jewels of bowling' with Ten Pin and Duck Pin bowling, plus ​​shuffleboard, quality street food, arcade games and more.
Called King Pins, the giant new venue will open at Trafford Palazzo on 17 July with two independent street food stands, a dessert kiosk and a full-service bar pouring cocktails, homemade slushies and 20 different beers.
Food traders have just been confirmed for the new opening, with city centre favourites PLY and Little Bao Boy both coming on board to serve up Neapolitan wood-fired pizzas and pan-Asian bao buns respectively.
PLY fans can expect to get their hands on all their Northern Quarter favourites, as well as digging into a brand new King Pins pizza topped with hot dogs, crunchy onion and a secret Goldeen barbecue sauce created exclusively for the new opening.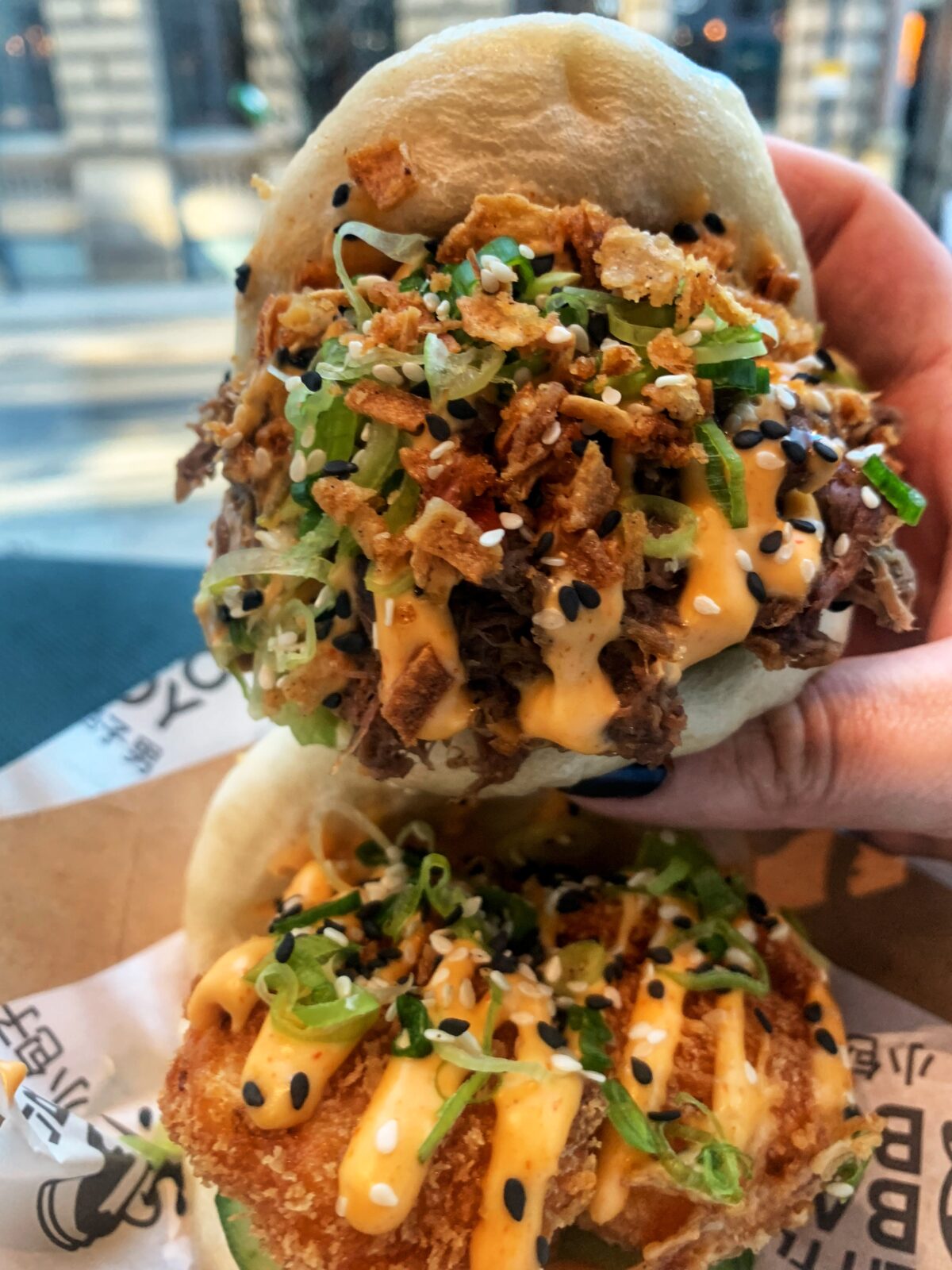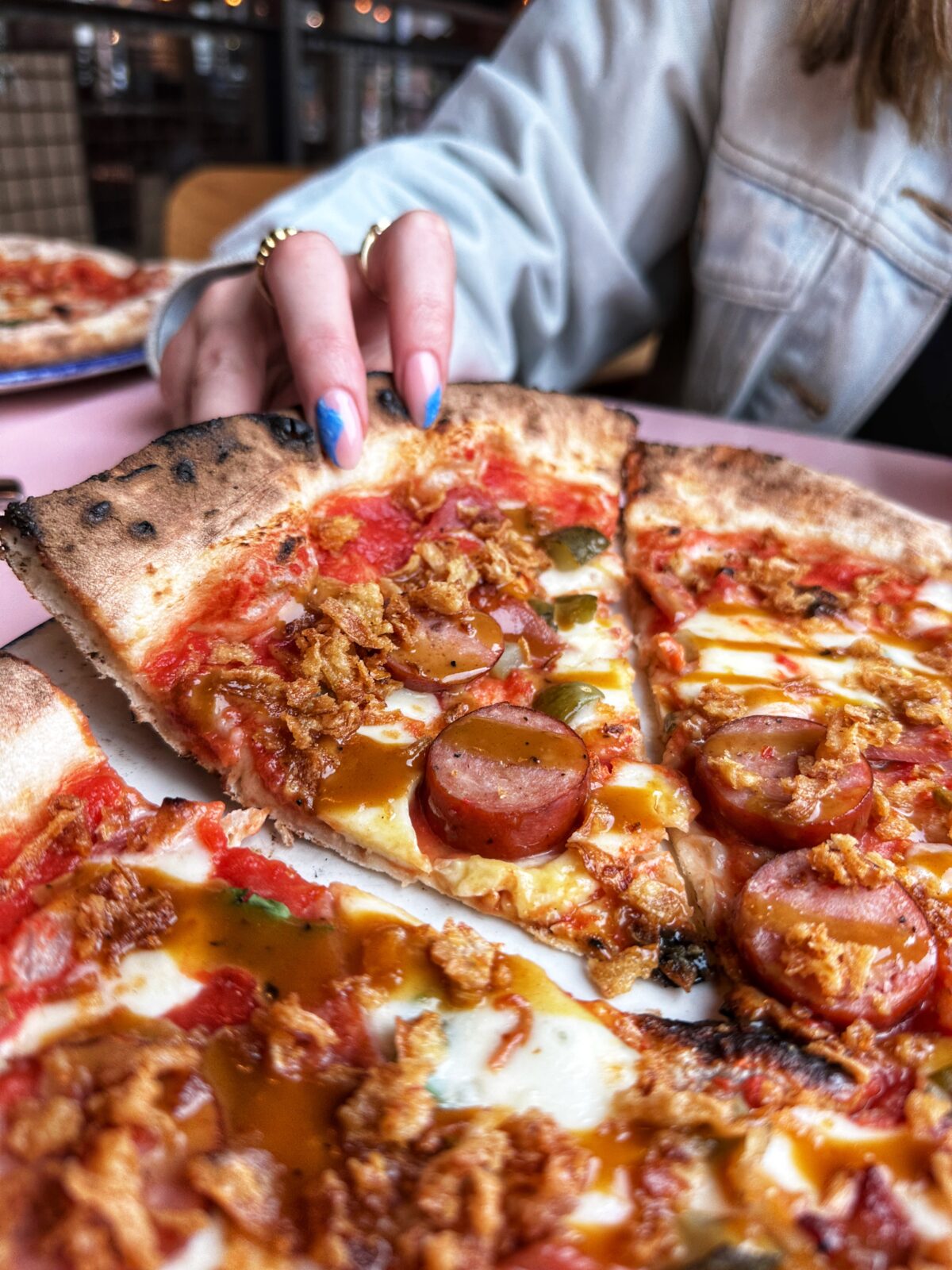 There'll also be a selection of saucy PLY wings coated in buffalo, BBQ and chip shop curry sauce, classic fries, vegan options and a special kids menu, perfect for the whole family.
As for the menu at Little Bao Boy, originally founded in Leeds and voted the city's favourite takeaway during Covid, expect to find the likes of beef beef brisket and salt and pepper aubergine-stuffed bao on a list that celebrates Asian food with a western, contemporary twist.
Meanwhile, King Pins' dessert kiosk Royal Treats will serve a huge selection of sweet snacks ranging from donuts and soft serve ice cream to endless bags of Pick 'N' Mix.
As for the games on offer, players can try their hands at both Ten Pin and Duck Pin bowling – a variation on the classic using smaller pins and balls – as well as play arcade games, shuffleboard, ice-free curling and air hockey.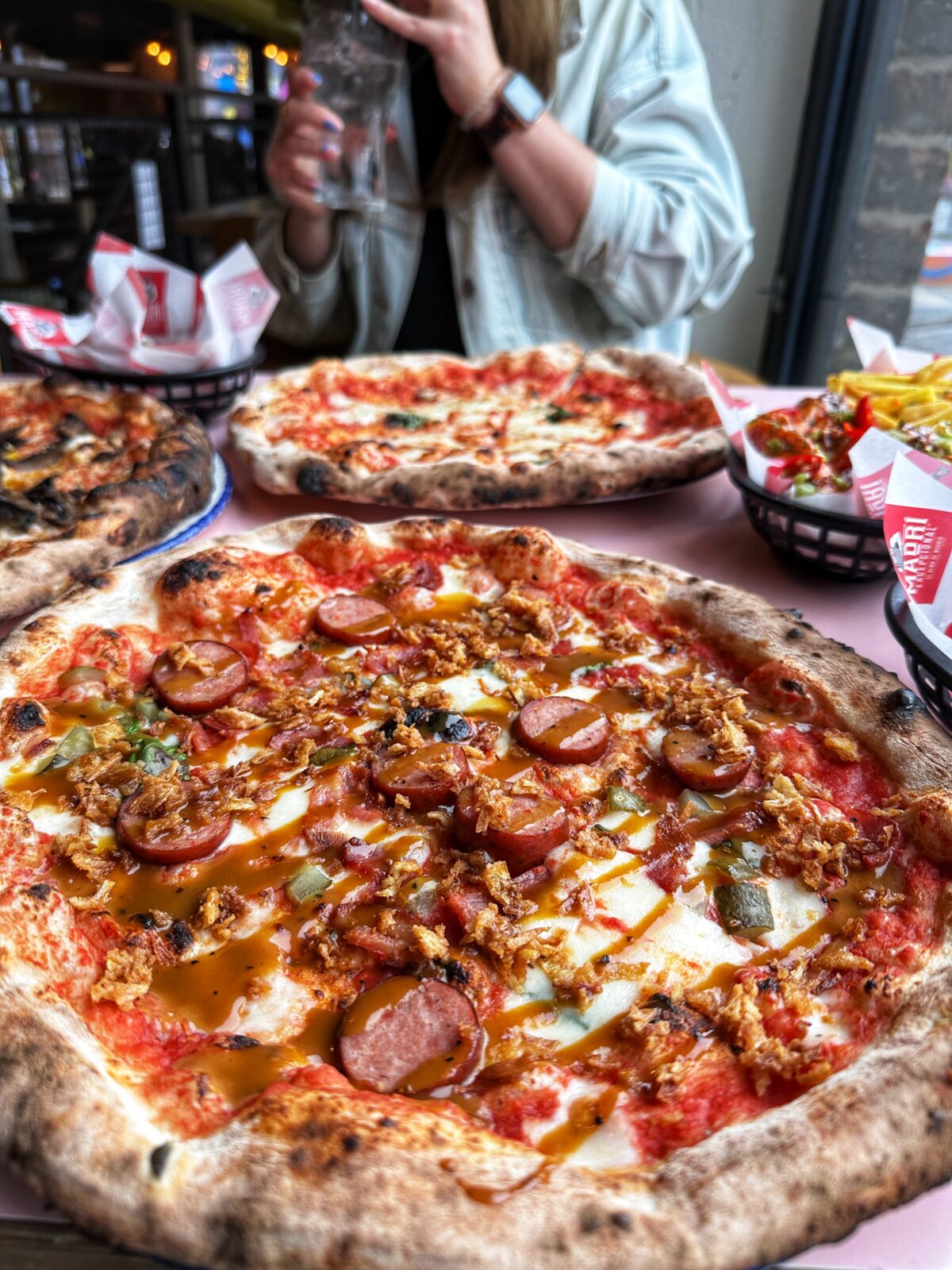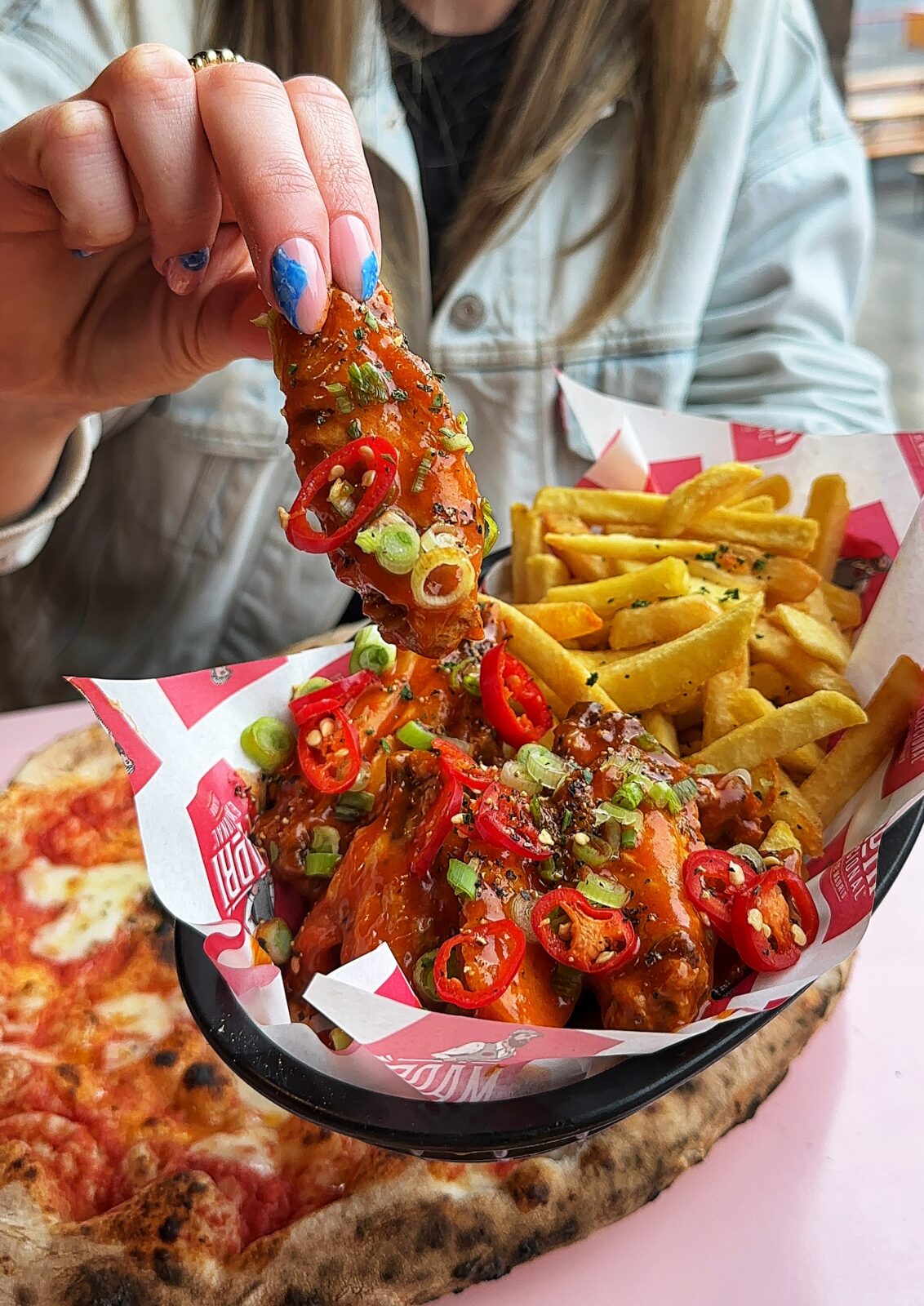 With a whopping fifteen lanes of Ten Pin bowling and six lanes of Duck Pin bowling (a shorter-laned, faster game of bowling that is completely new to the UK), up to 200 people will be able to play at once at the huge new venue when it launches next month.
Read more: Hit Stockport sandwich shop Rack is opening a second cafe in Sale
James Travis, Brand Manager at King Pins, said: "We're looking forward to finally opening King Pins this summer at Trafford Palazzo.
"The offering at King Pins is like no other, we are all about quality as opposed to outdated family fun. We can't wait to showcase everything on offer, including a truly state-of-the-art bowling experience and some top-tier local food vendors.
"King Pins will be a place for the whole family to have fun, but equally the space will transform by night into an entertainment venue with music, drinks and bowling which is also perfect for adults looking for something different."
Carl Fraenkl-Rietti, co-owner at PLY, said: "We are very excited about partnering with King Pins and are looking forward to the launch this summer.
"PLY will be bringing its fun, fresh food to the venue, which is the perfect fit for us. We are all about bringing great vibes, and who doesn't love playing games, drinking beer and cocktails with a slice of pizza in hand."
Read more: These are Manchester's favourite takeaways, according to Deliveroo
James Ooi, owner at Little Bao Boy, said: "We are very excited to be opening our restaurant in Manchester alongside King Pins, especially after seeing such a huge success at our home site in Leeds and Manchester city centre.
"We can't wait to start slinging out our Bao Buns from this amazing new venue and we are looking forward to being part of this exciting new launch at Trafford Palazzo."Designed with all ages in mind, bookings are officially open now for the new kingsized bowling experience. Located close to Legoland® Discovery Centre, SEA LIFE and the forthcoming Nerf Experience, to find out more and book visit the King Pins website here.
Featured image – The Manc Eats