Sponsored
Cheshire Oaks have teamed up with a celebrity stylist to create 'Style on Screen' top tips this summer
We spoke to stylist Ryan Kay to learn more about how the silver and small screens are influencing trends this summer and how you can take inspiration without just hopping on a bandwagon.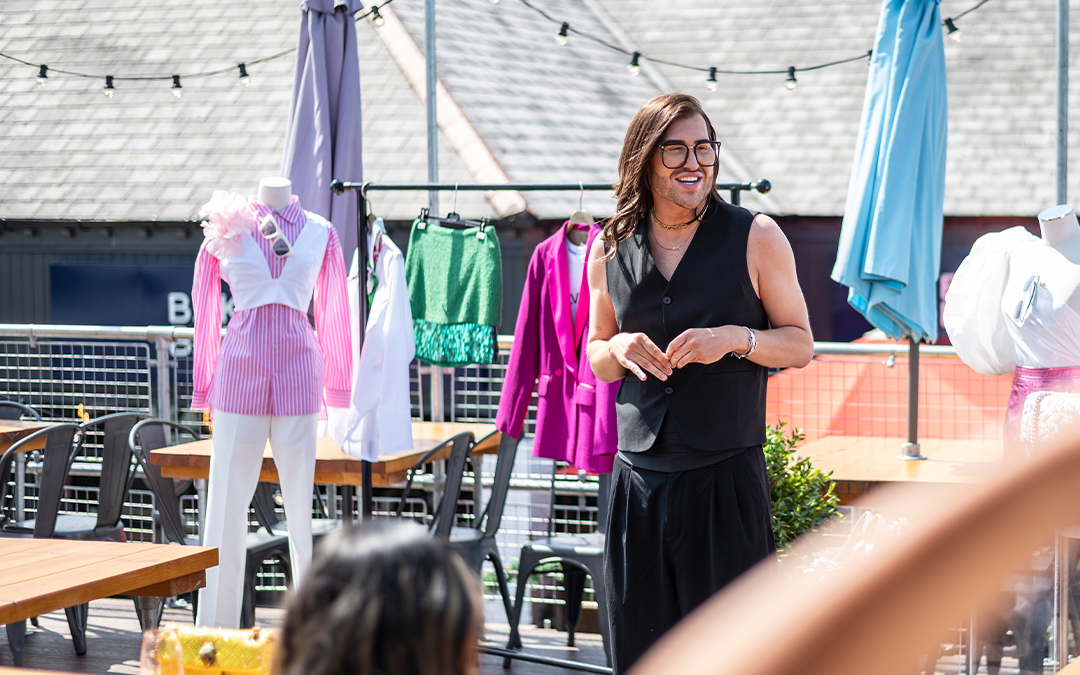 Cheshire Oaks Designer Outlet is back with another brilliant event this summer called 'Style on Screen' and we've been getting to learn all about how TV and film can help update our wardrobe.
Inspired by some of the biggest releases of the year like Barbie and the Sex in the City spin-off, And Just Like That…, their latest project is to help inform those who love fashion and being in front of a camera, as well as those who are less comfortable, on how to build a wardrobe in keeping with current trends.
Once again, taking cues from the current aesthetics Hollywood has to offer, Cheshire Oaks and the McArthur Glen group have teamed up with local celebrity stylist, Ryan Kay, to help create looks around contemporary movies and TV shows and give you some sound advice.
Ryan made a splash at London Fashion Week back in 2016 and has been building up his portfolio and reputation ever since, working with some of the UK's most popular designers, businesses, celebrities and, crucially, multiple productions involving the screen.
From collaborating with the likes OK! and HELLO! Magazine, to styling celebrities like Olivia Attwood, Fleur East, Lucy Fallon; Gemma Owen, Gemma Atkinson and Amy Childs just to name a few — not to mention working on Strictly, Saturday Night Takeaway, Eurovision and more — this guy is in demand.
Lucky for you, following the official 'Style on Screen' event, where up-and-coming influencers, aspiring performers and members of the general public turned up to learn more about this summer's looks, the Warrington-born fashion and brand consultant handed out some of his top tips.
Ryan's top tips
1. Pairing different shades of the same colour — let's say for instance, you want to recreate the Barbie since it's everywhere at the minute, start off by seeing what pinks you already have in your wardrobe and build from there. As Ryan sees, it's about "choosing accessories within the same tonal family… A bag and shoes that complement each other like this will help the outfit feel pulled together and deliberate."
2. Don't wear trends if they're not your style — "I love taking looks that I love on the catwalk or on-screen and get inspired on how this can work with pieces that I already own". Once again, it's about trying to restyle things you already own into new looks.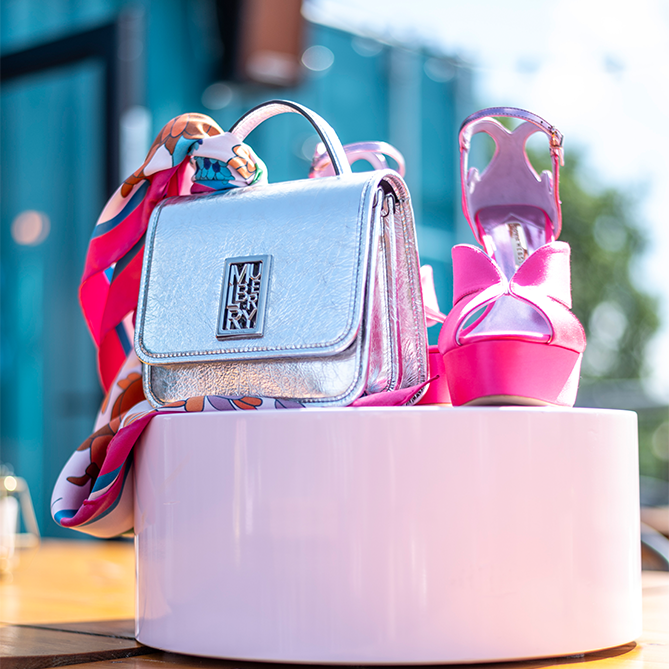 3. Contrasting textures — by combining pieces with different textures and materials, "even simple outfits can look more premium and interesting. For example, a pair of structured trousers look great with a slouchy jumper, or a satin skirt looks fantastic with a crisp white shirt." The only caveat is that if you do mix, try to stick with a neutral colour palette — "too many colours and textures will look like you got dressed in the dark."
4. Layering — The idea is to be versatile and build multiple outfits with just a few key pieces. He suggested things like layering a crop top over a shirt to create some structure or wearing a dress underneath a skirt to create a different silhouette.
5. 'A bag for life' — "The perfect investment piece of a bag is one that you can wear day-in, day-out", says Ryan, and styling it with your outfit can be an interesting challenge. "You can add a scarf around the handle of a bag to integrate it into the look", and again, you can either have textures and colours match or let it pop on its own.
When we asked Ryan if he had one tip for those who have absolutely no clue about fashion (i.e. the person writing this article), he said that it's all about "sustainability" and rather than just buying loads of fast-fashion pieces, the trick is to "select key items and make as many looks with them as you can".
He also said that one thing he would always recommend is "a proper, tailored suit because it's forever a timeless piece" and one that you can also spin into different seasons depending on the colours and how you accessorize it.
As he sees it, you can get "about 10 different looks" out of just one suit, so it's well worth investing in a good one that you can then dress up or dress down.
Read more:
It's nice to see stylists like Ryan bringing the world of high-end London-centric fashion back up North and giving us a chance and the tools to recreate the trends and styles we see on screen.
And last but not least, you can of course find pretty much everything you need to recreate the Barbie look, the Carrie Bradshaw look or pretty much any other style, be it one you've seen on screen or even just something more familiar to you at Cheshire Oaks.
Watch this space, we're going to look absolutely mint this summer and so are you!
For all the latest news, events and goings on in Greater Manchester, subscribe to The Manc newsletter HERE.
Featured Image — Warners Bros/Cheshire Oaks/HBO Max