Sponsored
Christmas karaoke, candy cane axe-throwing, and more – how to spend a festive day out at Great Northern
Tonnes of activities, all under one roof.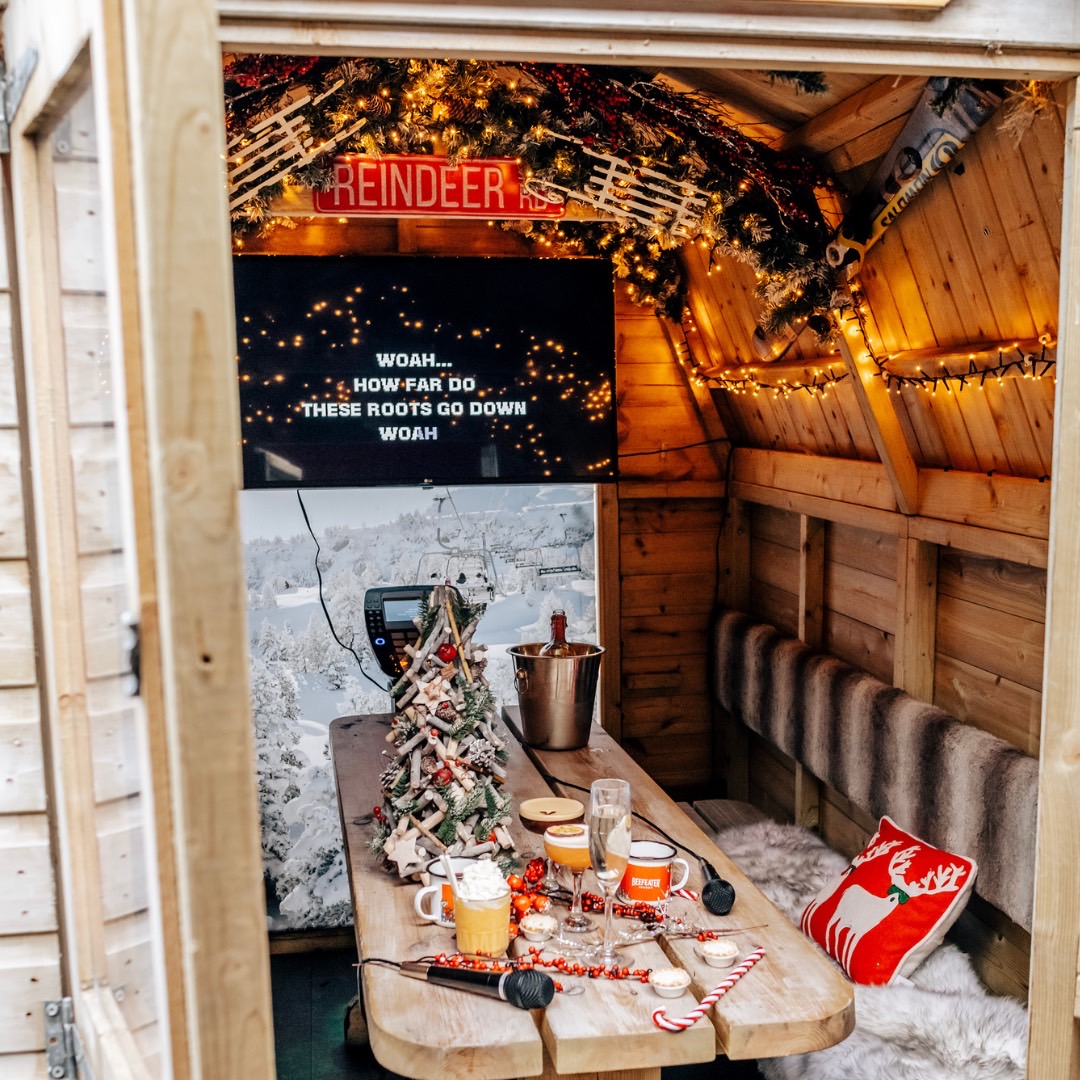 Belting out Christmas karaoke classics at an après ski-style village, throwing axes that look like candy canes, and feasting on new foods are just a handful of the things you could be getting up to over the next few festive weeks.
And all of this is on offer just in one place too.
Great Northern is a historic Grade II-listed leisure complex that's home to some of the best-loved restaurants, bustling bars, eclectic independent businesses, and unique activity opportunities in the heart of Manchester city centre all year round, so if you're looking for somewhere to escape the cold and get into the festive spirit, then you know where to head on down to.
Here's our picks for four of the best places to go for a proper festive day out at Great Northern before we say goodbye to December.
___
Throw candy cane-themed axes and feast on festive food
Whistle Punks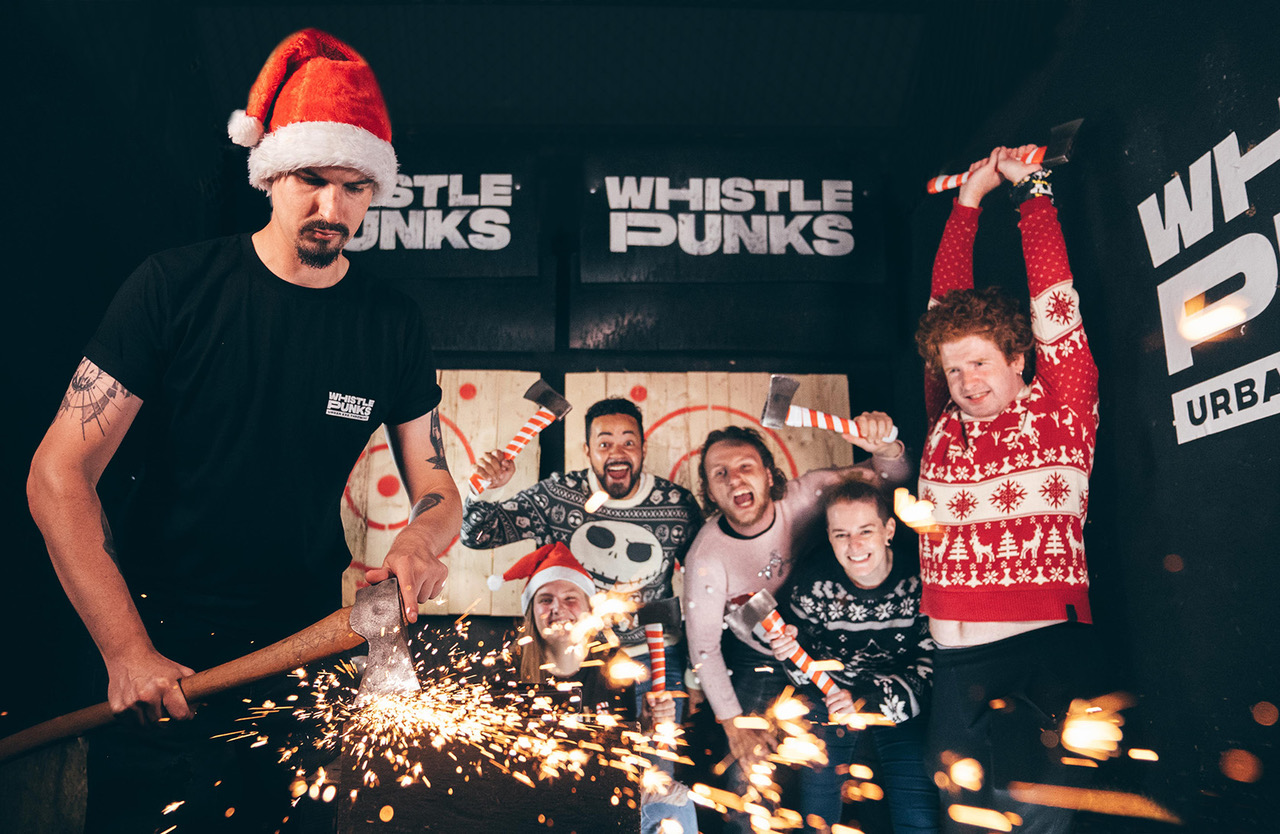 Fancy throwing some candy cane-themed axes and sipping on some mulled wine this Christmas?
A trip to Whistle Punks at Great Northern is always an unforgettable experience, with each 70-minute session designed to make both newcomers and axe-throwing pros alike excel, with lots of top tricks taught to you by instructors, all before you take part in head-to-head tournaments to decide who is the throwing champ in your group.
But through the Christmas period, everything is just that little bit more festive.
Not only is there mulled wine on offer, plenty of mince pies and pigs in blankets to feast on, and special prosecco receptions available for those who enjoy the high life, but the axes you'll be throwing are also red and white striped like candy cane, just to the whole thing even more Instagrammable.
Tickets to Axemas at Whistle Punks Manchester start from £22 per person, and you can find out more and book your session here.
___
Say hello to Santa, belt out Christmas classics, and do shots off a ski
Bar Hütte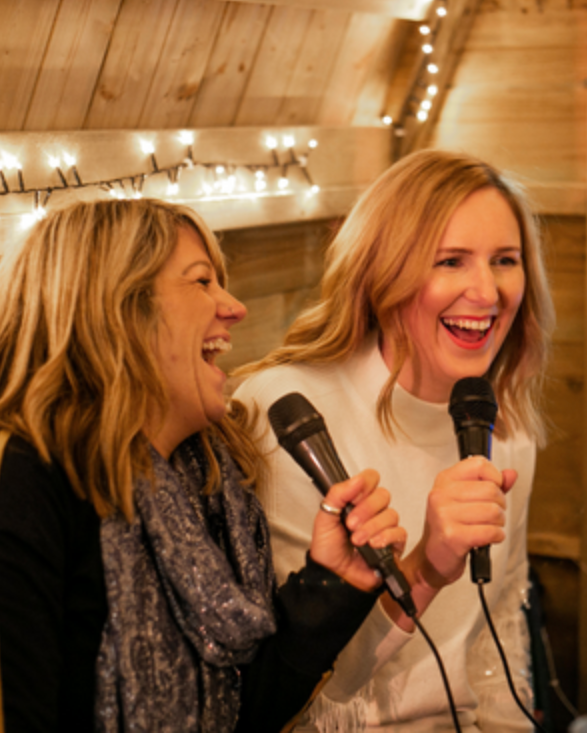 Have you seen that popular après-ski village Bar Hütte is back?
Back and better than ever this year, with 15 cosy Alpine cabins dotted across the Great Northern square courtyard bringing a lively, festive, and vibrant atmosphere to the city centre, Bar Hütte is a great place for both families and groups of friends to head on down to at any time of the week during the festive season right through until the New Year.
Inspired by some of the coolest après ski bars in Europe, Bar Hütte has everything from live music and free-flowing festive drinks, to the chance to try out the bar's legendary 'shot skis', as well sing-along to all of your favourite tunes inside a private wooden karaoke cabin that's festooned with twinkling tights.
The Gingerbread Old Fashioned, The Alpine, and Bar Hütte's famous mulled wine are just some of the festive themed drinks and cocktails that can be brought to you by your very-own hütte host, all while you belt out Christmas karaoke classics.
Bar Hütte is also the only bar in the UK to serve up authentic Bombardinos – a warm Advocaat-based drink topped with cream that's especially popular in Italian ski resorts.
For the little ones looking to say hello to the big red man himself, the family-friendly Santa Claus Club gives you the chance to meet Santa and get a picture with him, all before singing-along in a karaoke hutte for one hour, sipping on hot chocolate, and playing with some free colouring pads.
You can find out more about everything happening at Bar Hütte this year here.
___
'Get galactic' and skate the day away
Paradise Skate World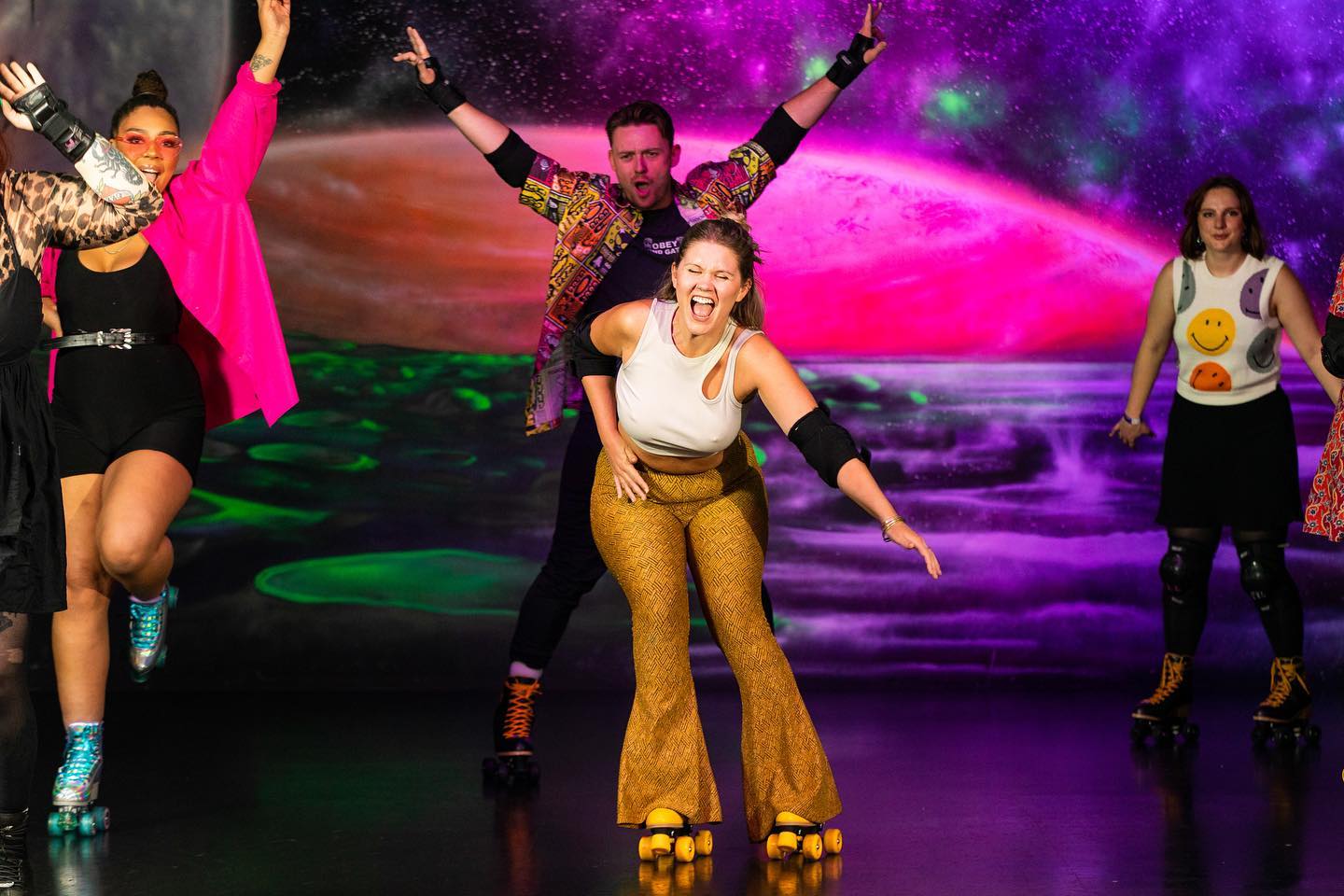 Paradise Skate World is one of Manchester's newest roller rinks.
A hugely-popular addition to the Great Northern Warehouse this year, Paradise Skate World is currently hosting a series of 'Get Galactic' parties every Saturday throughout December, and it means families and groups of friends can head on down and have a cosmic Christmas celebration.
With the party starting at 6:30pm and running through to 9:30pm, the skating isn't all the fun you have to look forward to.
While making your way around the rink, you'll also get to enjoy a live DJ, make the most of a glitter face painting station, and try out a brand-new selection of Christmas cocktails and mocktails – including this year's special, the 'Intergalatic Reindeer'.
Make suer to keep an eye out too, as alien elves will also be rocking around the rink.
You can find out more and book here.
___
Tuck into an authentic Polish festive feast
Platzki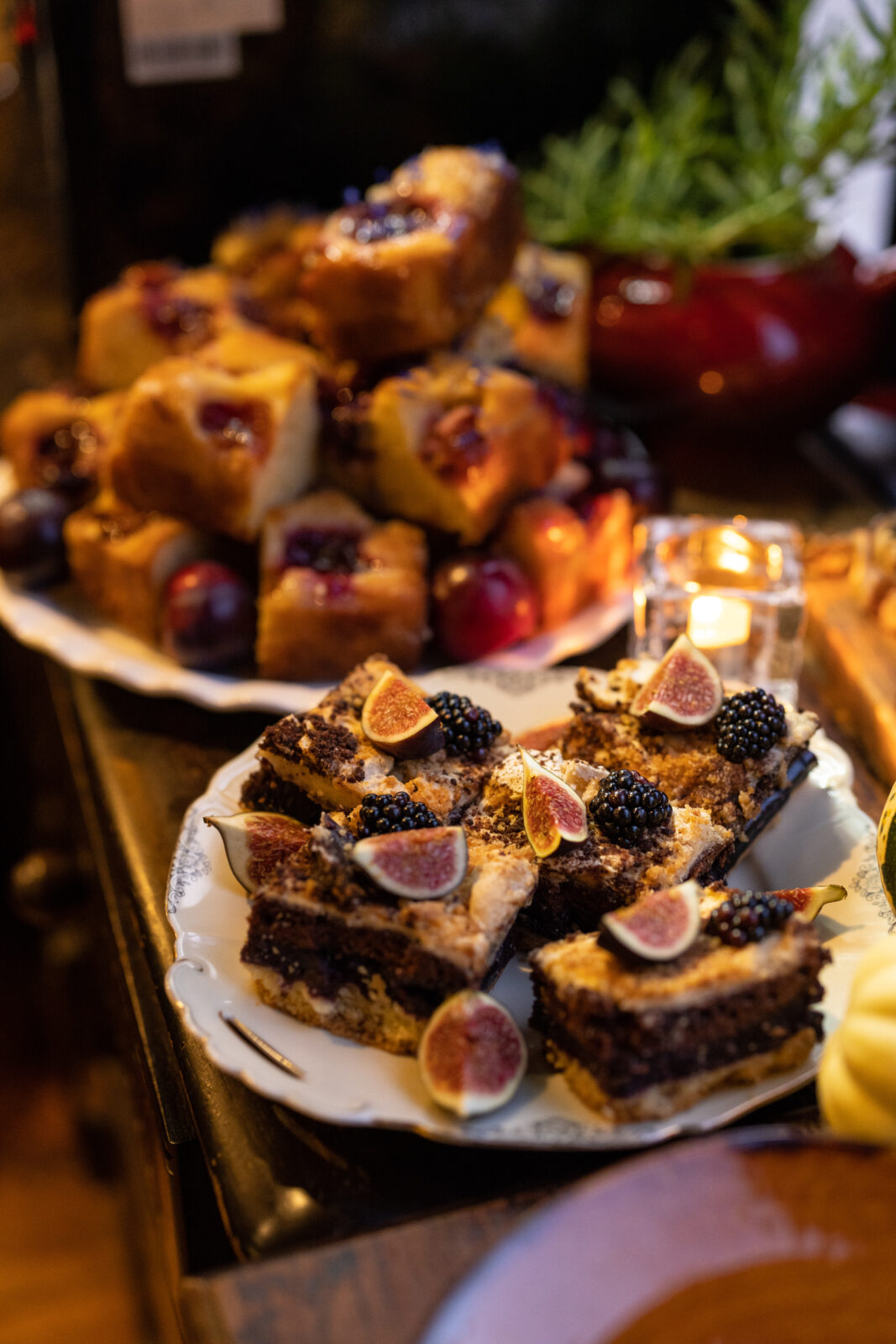 What better way to finish off your festive day out than with a proper Polish festive feast at Platzki
A fixture in the city since 2018, this popular Deansgate spot with a gorgeous plant-filled terrace that backs onto the Great Northern Warehouse, prides itself on providing an interesting list of Polish wines and vodka, alongside an ever-evolving menu filled with traditional dishes like dumplings, pork neck and meatballs – all served on beautiful Polish-made plates imported from abroad.
Serving up a new Ukrainian-inspired breakfast menu from 10am every weekend throughout the festive season, as well as lunch from 12pm-5pm, and the main evening menu from 5pm-9pm, Platzki is a real gem in the heart of Manchester city centre.
Read more:
If you're a fan of Polish cuisine, or you're keen to try something new, then Platzki is well worth a look in, and we can't recommend it highly enough here at The Manc.
You can read more about why we love Platzki here.
___
Find out more about everything happening this Christmas at Great Northern here.
Featured Image – Great Northern Warehouse