Sponsored
Deliveroo launches graduation wear delivery service for Manchester students
The one-stop emergency 'Deliver-Robe' shop is available through Deliveroo HOP.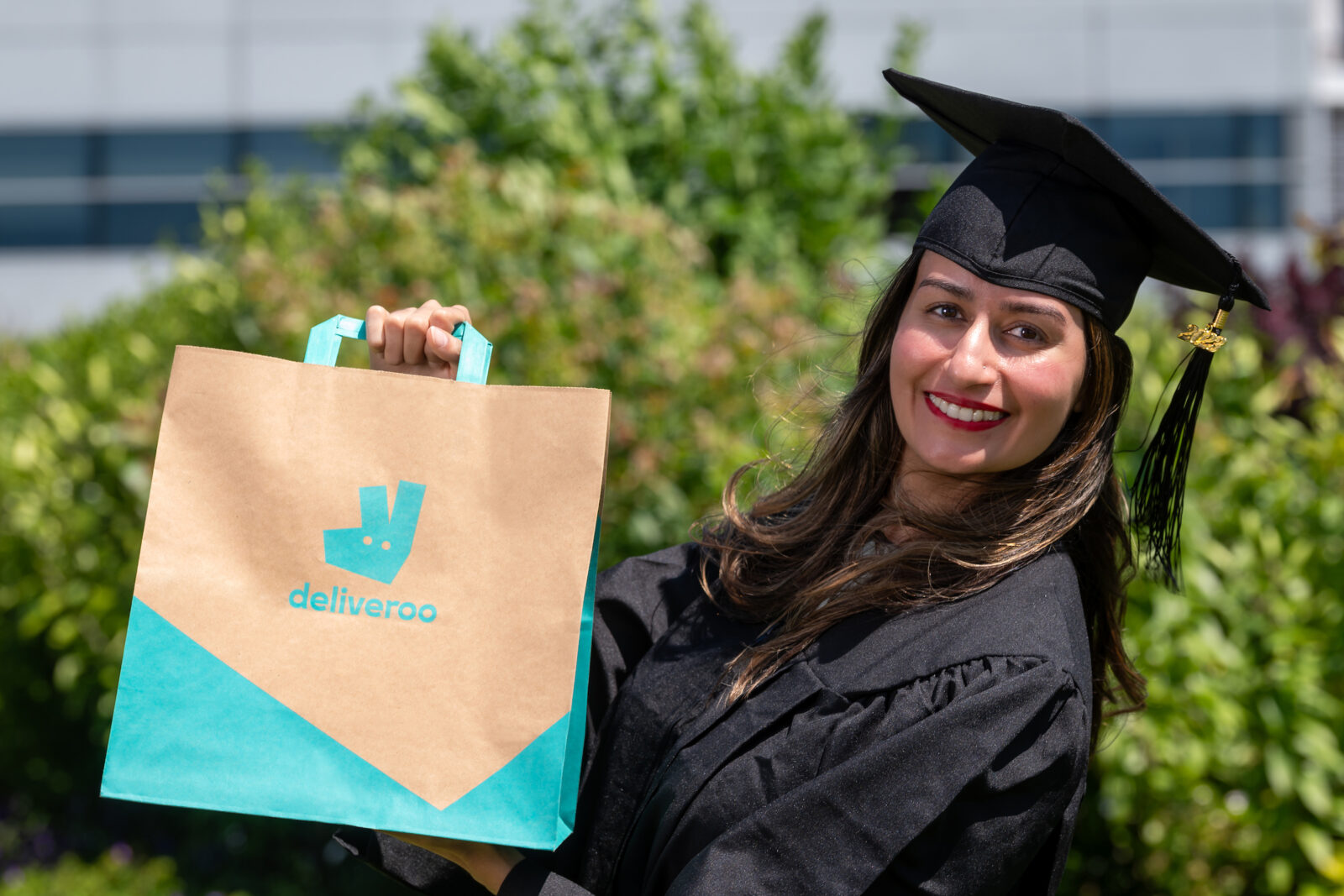 Deliveroo has launched a graduation wear delivery service on it's app, and it could be a lifesaver for last-minute students in Manchester.
Graduation month is here, and as students right across Greater Manchester and the UK attend collect their degrees in front of friends and family after years of hard work and dedication, Deliveroo has decided to launch a one-stop emergency 'Deliver-Robe' shop through its rapid grocery delivery service, Deliveroo HOP.
The new in-app feature is offering last-minute graduation cap and gown delivery for those students who may have forgotten to pre-order their attire.
Now available in a handful of major UK cities right through until 31 July, students can order an emergency graduation cap and gown direct to their doors in minutes via Deliveroo HOP for just £2.23 – a clever nod to the Class of 2023.
The service is also available in London, Bristol, Brighton, and Cambridge, as well as Manchester.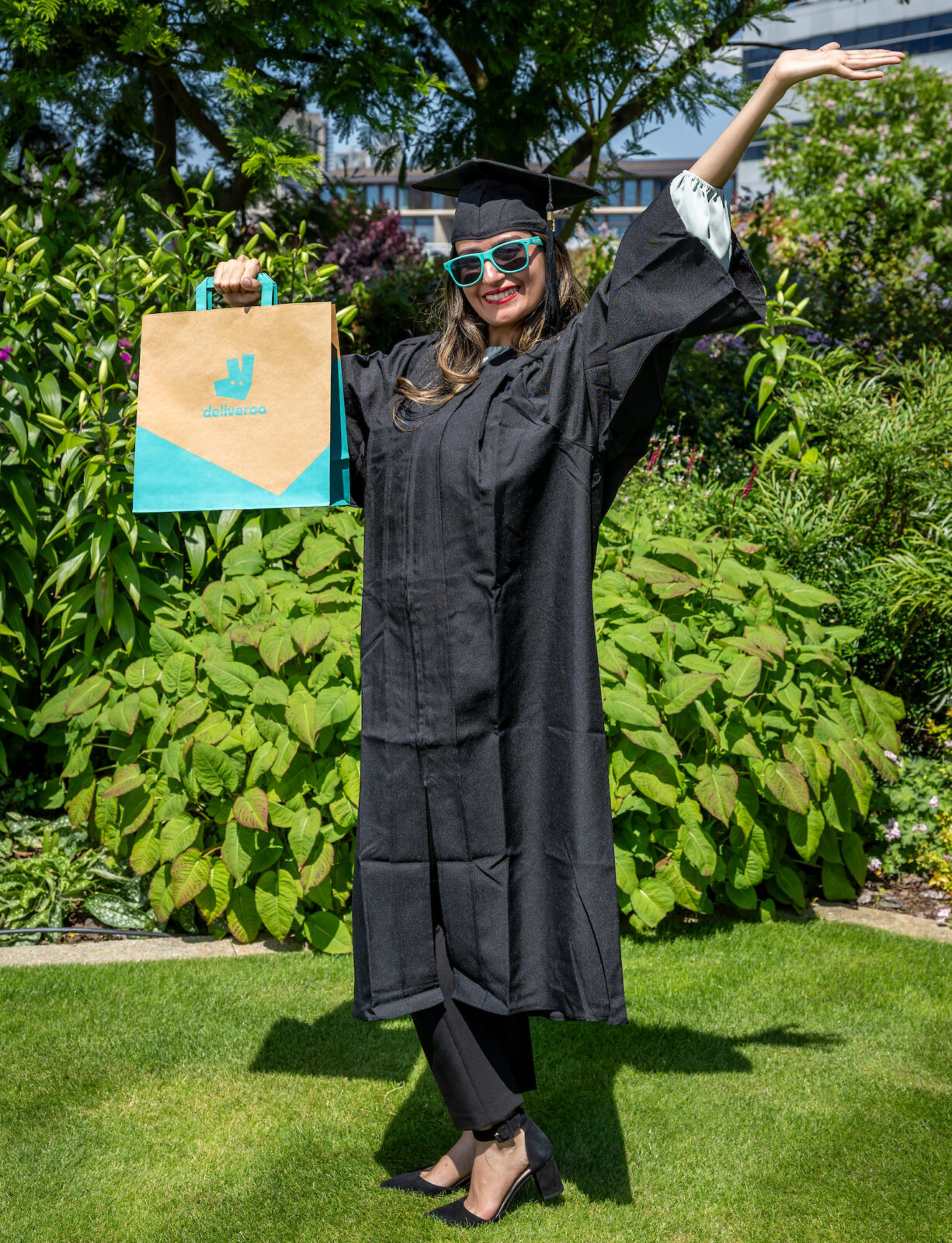 Deliveroo says it has launched the new service because students across the UK are typically required to pre-order and rent gowns and caps directly from their university, but most universities don't offer the opportunity to rent on graduation day itself.
Luckily, these emergency cap and gowns can be ordered from participating Deliveroo HOP directly through the Deliveroo app or online and delivered the very same day.
"The final months of university can be a blur, with the stress of exams and deadlines, celebrating with friends, and of course, remembering to pre-order and rent your graduation robes," Deliveroo's Aisha Jefferson admitted.
"That's why we've launched our emergency 'Deliver-Robe' shop across the UK in partnership with Deliveroo HOP, to ensure students don't miss out on collecting their degree in front of friends and family."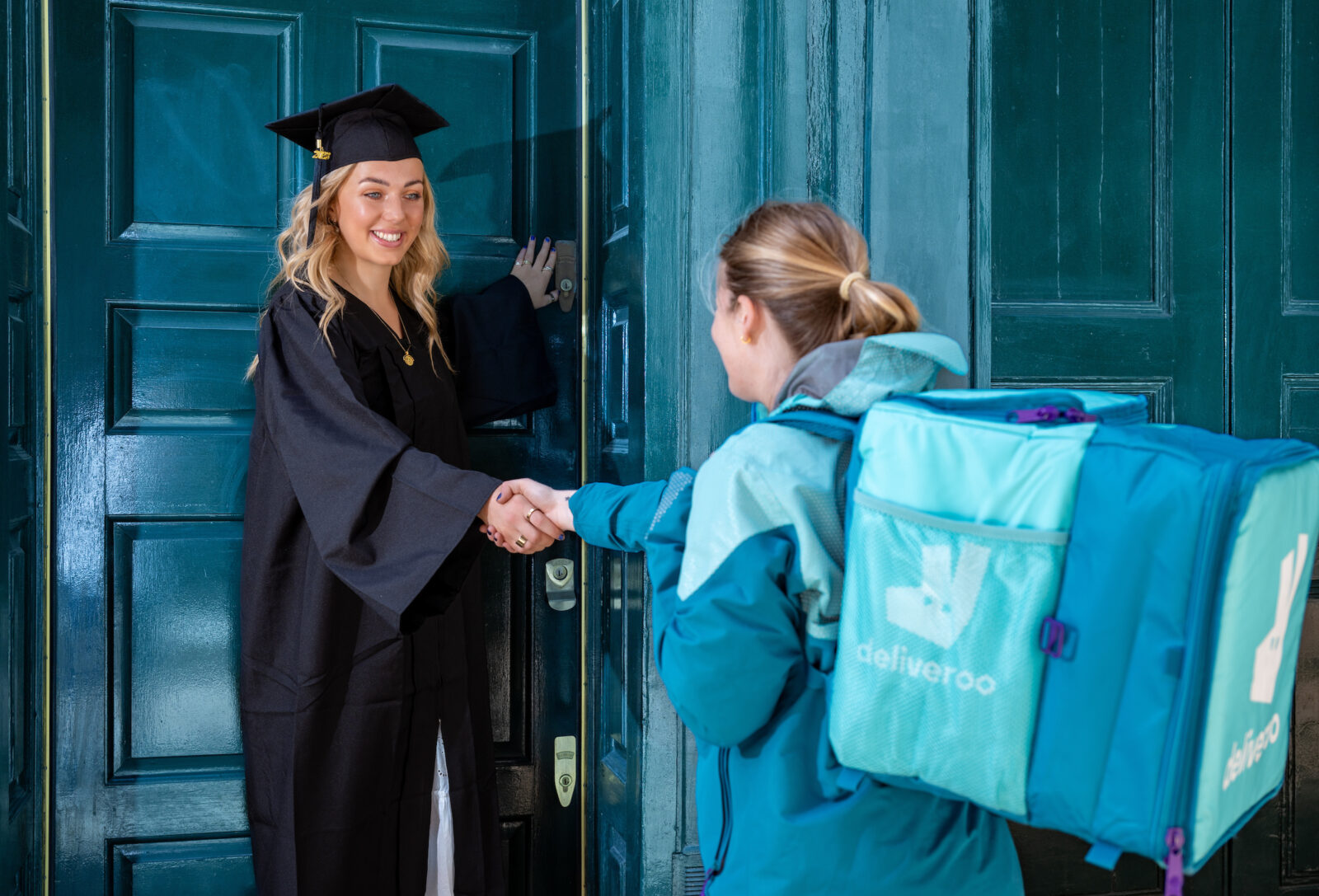 To order their last-minute graduation attire, students in Manchester will just need to open to Deliveroo app and search for the nearest Deliveroo HOP store, before clicking on the specially-created 'Deliver-Robe' category tile.
On top of the graduation attire delivery, students can also order a wide range of tasty breakfast essentials to tuck into for under £2.50, which are ideal for lining the stomach and settling nerves on the morning of the big day, and then there's also plenty bottles of fizz and prosecco perfect for popping from just £11.50 too.
Read more:
Students can find out more and order directly through the Deliveroo app or online.
Featured Image – Deliveroo