Sponsored
Fenix – brand new CGIs show how Manchester's luxury new Greek Mediterranean restaurant will look
It's an absolute stunner.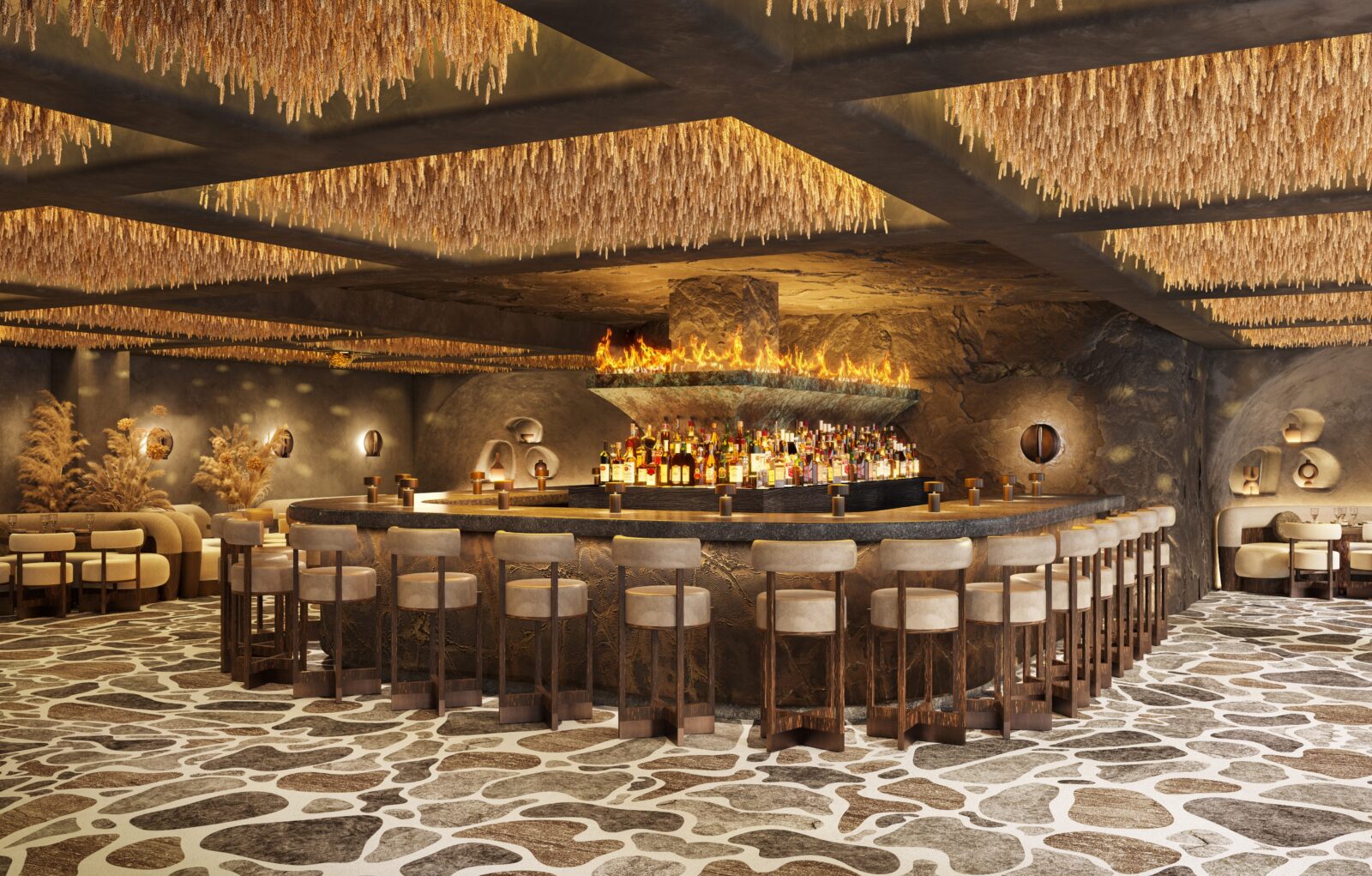 More images have been released giving a glimpse of how Fenix, a luxury new Mediterranean restaurant in Manchester, will look when it launches in November.
The new restaurant promises to deliver authentic and high-end contemporary Greek food from its site in Spinningfields, with a dazzling interior to match.
Fenix comes from the team behind Tattu, widely considered to be one of Manchester's best restaurants, under their Permanently Unique hospitality group.
And anyone who signs up for the newsletter will get exclusive access to bookings – and get the chance to be the first to dine at Fenix for their 50% off food soft launch.
Their newest venture has been inspired by the fine-dining scene of Mykonos, and will focus on modern Greek-Mediterranean cuisine, breath-taking design, live sounds and cutting edge light technology designed to mimic the setting sun and rising moon across the Greek isles.
The latest set of images released by the new Manchester restaurant give a new glimpse of how the site will look come day and night.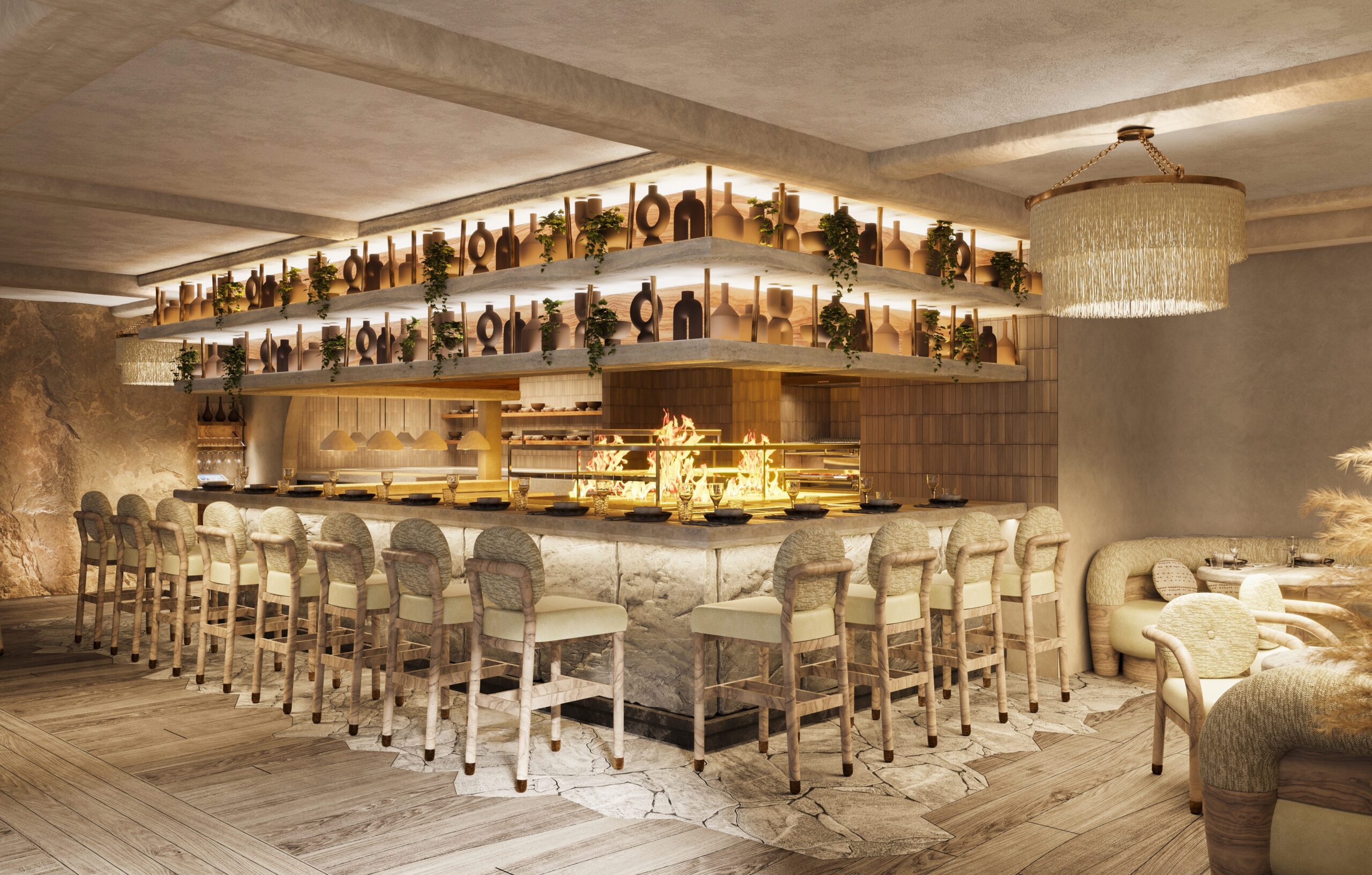 Features inside include driftwood dining chairs, stunning stone floors, huge plumes of grasses, and carved stone walls.
Much like Tattu with its legendary cherry blossom tree, Fenix will use nature as its show-stopper, from the dense canopy of gold fauna hanging overhead to the twisting olive tree reaching between floors.
A video shared on Fenix's Instagram page also shows a wall of flames flickering above the bar space.
Fenix looks set to be one of Manchester's most beautiful restaurants.
Bringing a taste of the Mediterranean to Manchester will be executive head chef Ippokratis Anagnostelis (who has worked across the best establishments in Mykonos and Athens) and head chef Zisis Giannouras.
Their vision for Fenix will see tables filled with dishes to share amongst friends and family, promising to take traditional dishes from the best Greek restaurants and reimagine them for modern diners.
Influences will of course come from the chefs' beloved Greece, as well as South America and Asia.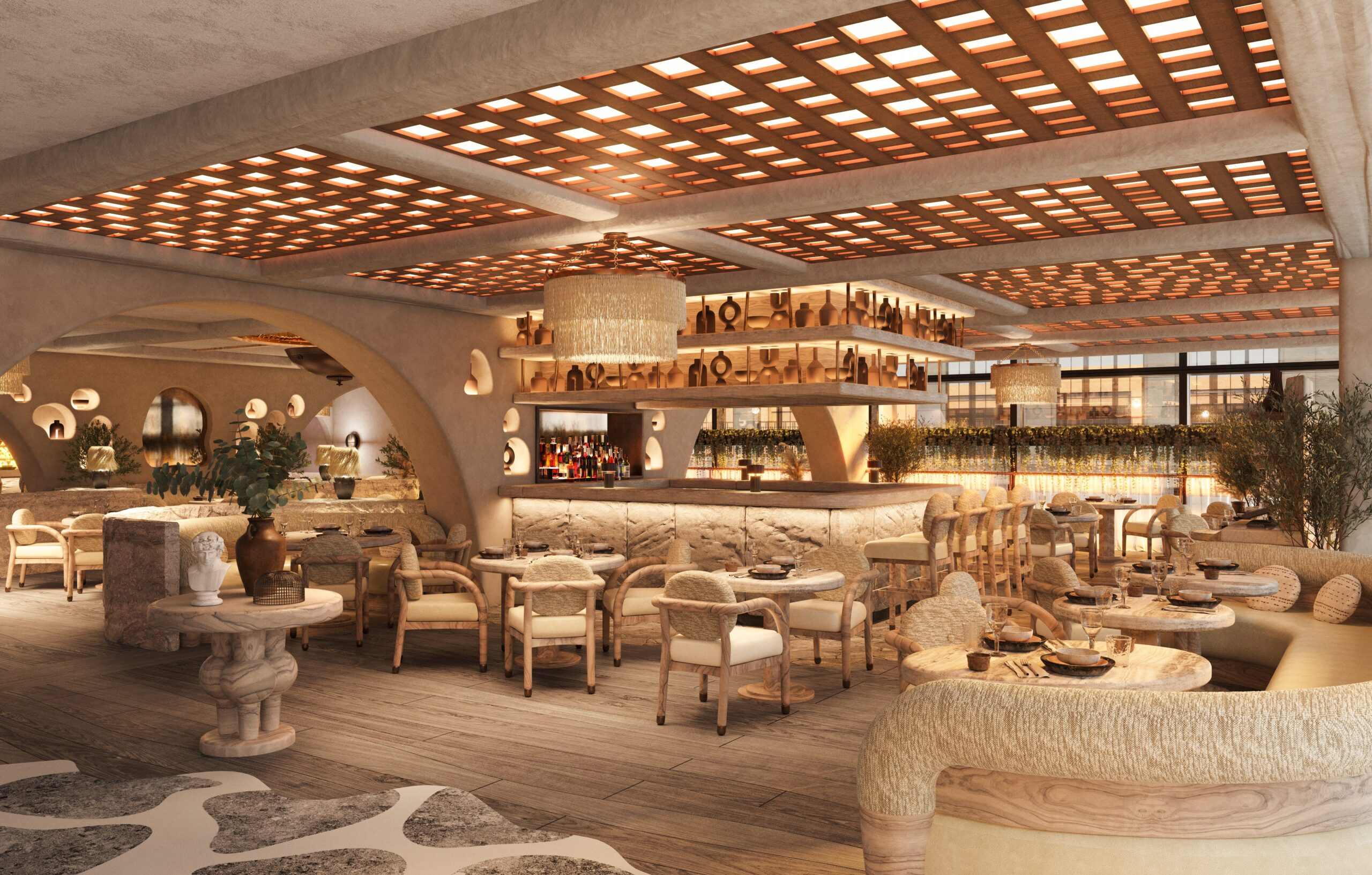 Dishes will include everything from fresh pita served with grilled aubergine, tomato confit and feta espuma, hummus and a smoked Taramasalata with fresh white fish roe cream, to hearty portions of spiced beef meatballs, grilled octopus with Aegean fava beans, shrimp 'Saganaki' and Wagyu beef dumplings.
Dishes will be flamed live in front of diners on a spectacular charcoal fired grill, located at the heart of the space.
Also on offer are a wealth of pasta and rice dishes, a 'Raw' menu including Sea Bass ceviche and steak tartare, clay pot roasted leg of lamb folded in vine leaves, and Tiger prawns with yuzu sauce.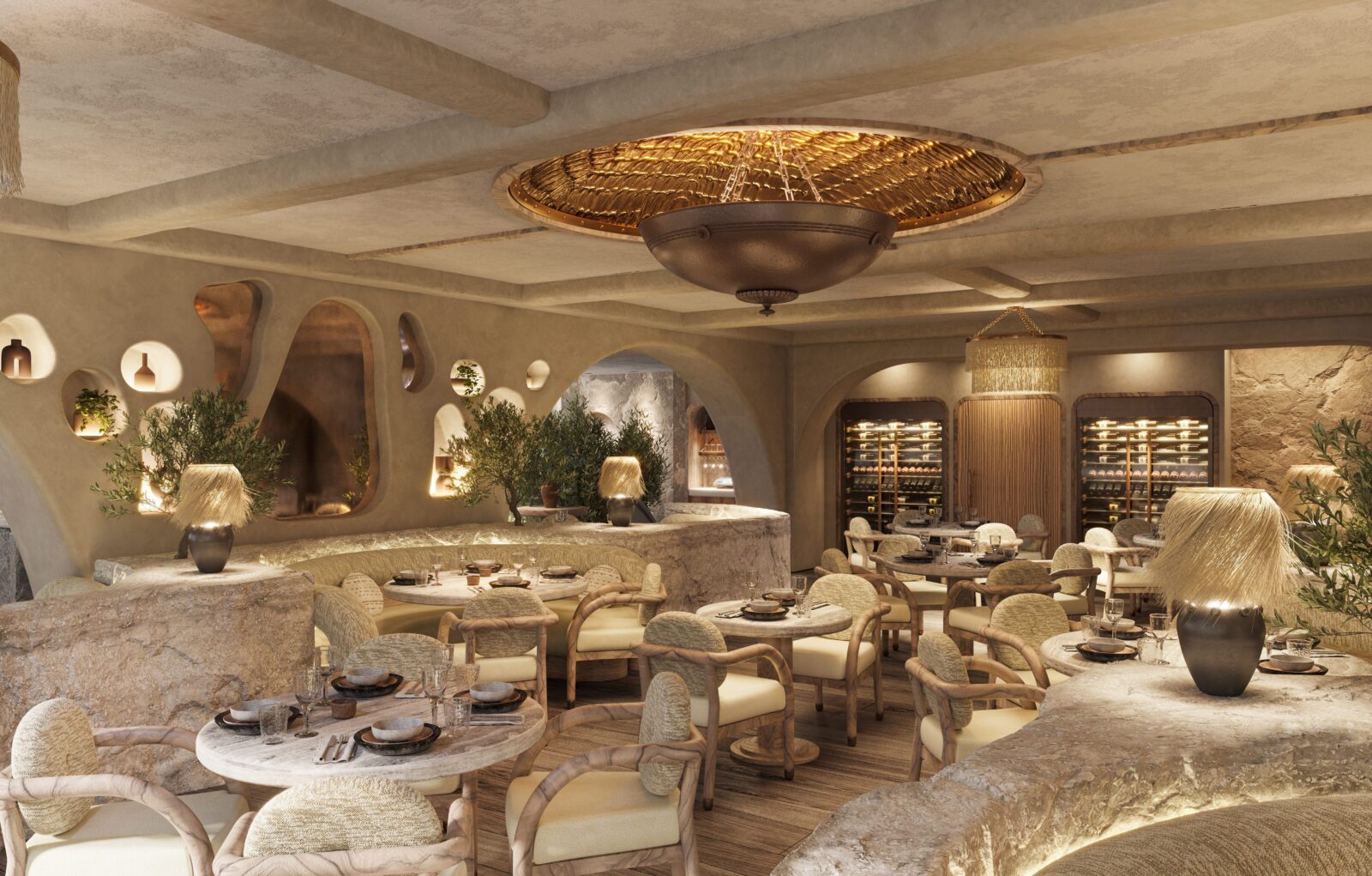 To compliment Fenix's food offering, the site will also be home to one of the city's best bars, headed up by Will Meredith.
The ground floor will be transformed into a vibrant luxury drinking den, with live DJs and service running into the evening.
Will has drawn inspiration from his Greek heritage and the stories of ancient Greece to create a drinks menu that splits into four sections: Earth, Water, Fire, and Wind.
Each of the 16 innovative cocktails will be served in custom glassware, and the bar team will even be carving every piece of ice into boulder-like shapes.
Fenix will be offering 50% off food during its soft launch period for anyone who signs up for exclusive access to bookings at www.fenixrestaurants.com.
Read more
Featured image: Fenix Manchester