Eats
10 amazing new restaurants and bars opening in Manchester this month | November 2023
Greek street food, fancy new cocktail bars, and one of the city's most hotly-anticipated new restaurants are all coming in November. Oh, and the Christmas Markets...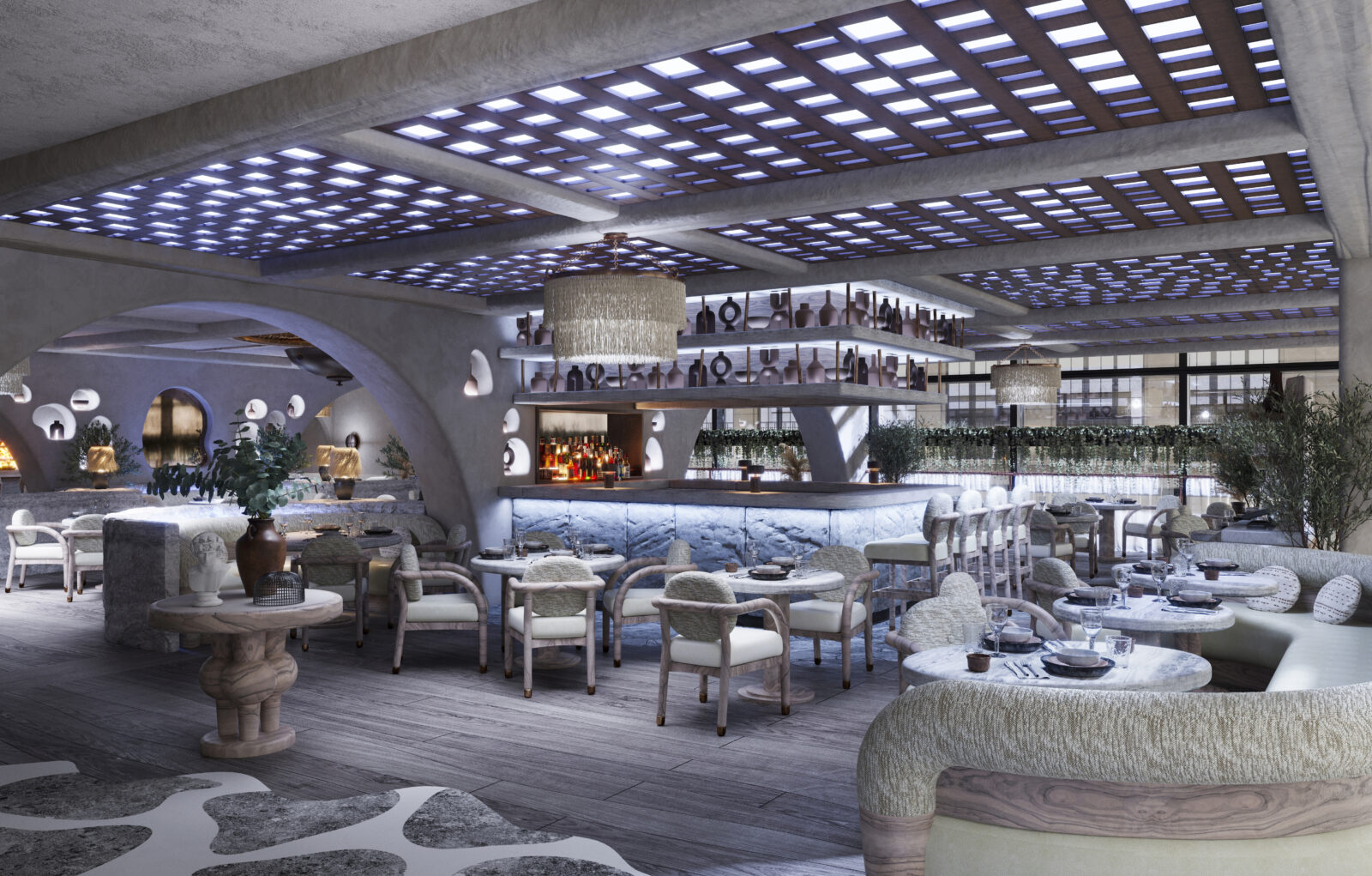 It feels like we say this every month, but it genuinely feels like November might be our biggest month for new Manchester restaurants of the year so far.
There are some huge national names like Six By Nico and Gail's Bakery opening brand new sites, some local favourites like Seven Brothers launching new ventures, and a couple of totally new brands joining the fray.
November will also see the launch of the beautiful Fenix restaurant and bar, one of the city's most hotly-anticipated new openings.
There'll be plenty of new bars opening alongside all those new restaurants in Manchester too, whether you're into no-nonsense cocktail bars or proper beer taprooms.
Oh, did we mention that Christmas is officially back too?
From Salford to the city centre, we've picked out 10 of the best new openings to add to your list this month.
Six By Nico, John Dalton Street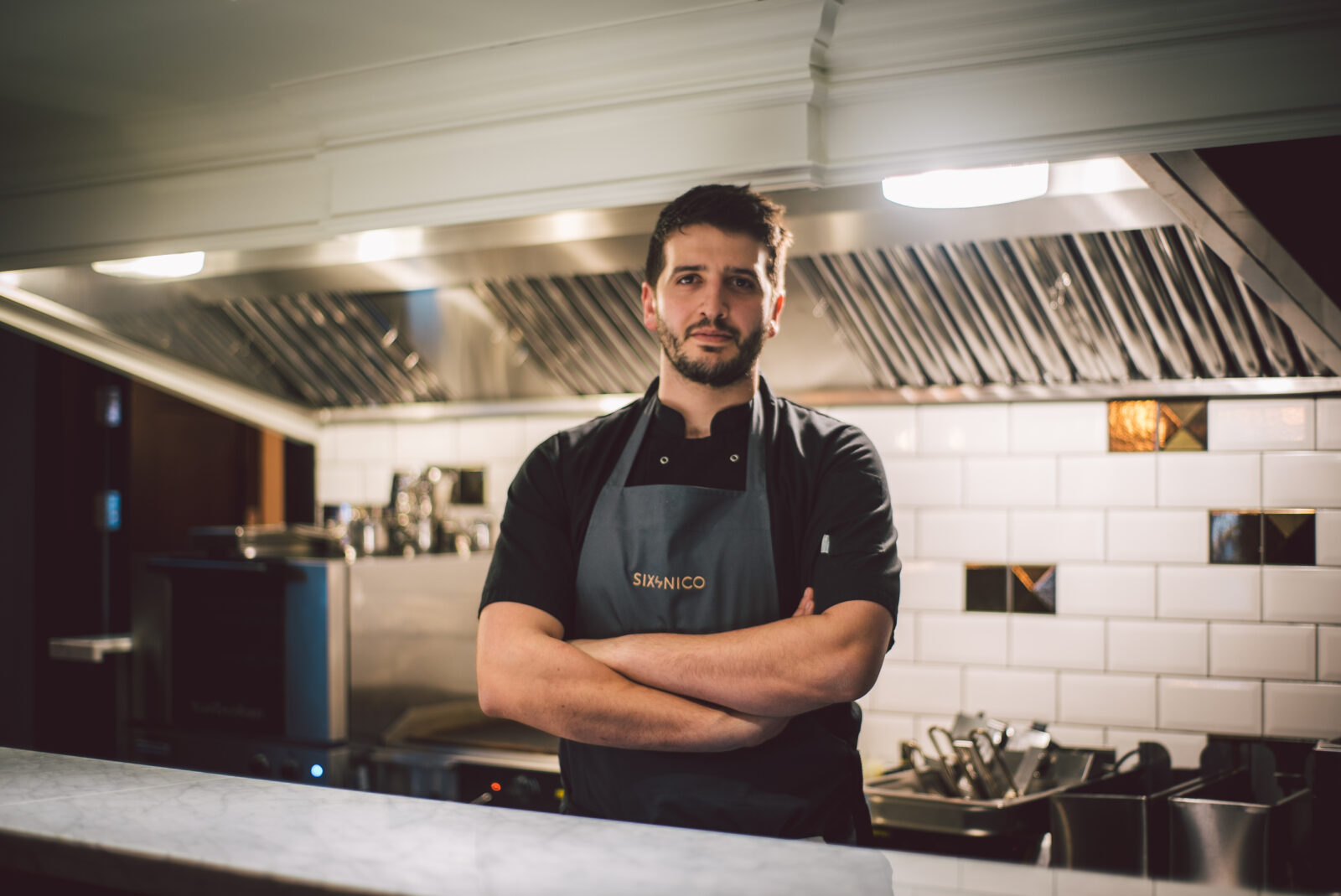 Six By Nico, the restaurant that takes the usually eye-wateringly expensive tasting menu concept and slaps a low £39 price tag on it, is opening its second restaurant here in Manchester this month.
The tried-and-tested concept involved a six-course themed menu that changes every six weeks, with previous themes including chippy tea, childhood, and fairytales.
Speaking of the launch, Nico Simeone said: "Since launching in 2019, our Spring Gardens venue has gone from strength to strength, prompting demand for a second site in the heart of the city. The support we have had from the people of Manchester and further afield, as well as the team we have had there since day one, have all helped make a second-site possible."
2 John Dalton Street, M3 2NW | Opens 30 November
Stray, Mackie Mayor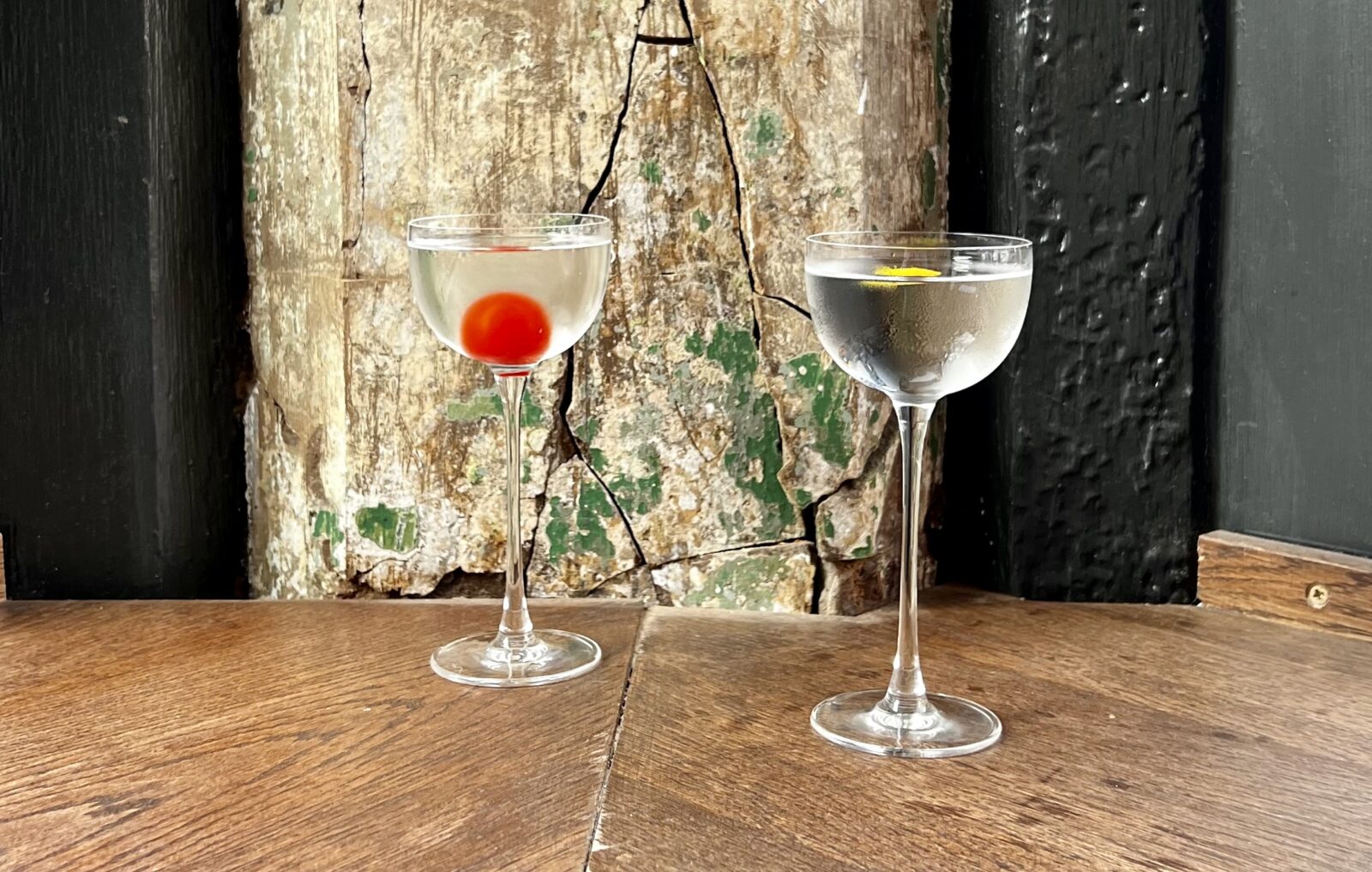 Tucked on the corner of Eagle Street in the former Atkinsons Coffee site, in the sensational building that's home to Mackie Mayor, is Stray, a brand new cocktail bar promising uncomplicated cocktails.
Their drinks menu's signature section is titled 'Led Astray' and will combine seasonal flavours and some less commonly explored ingredients.
And they're putting just as much effort into their low- and non-alcoholic cocktails too.
Eagle St, M4 5BU | Opening 3 November
Rola Wala, Deansgate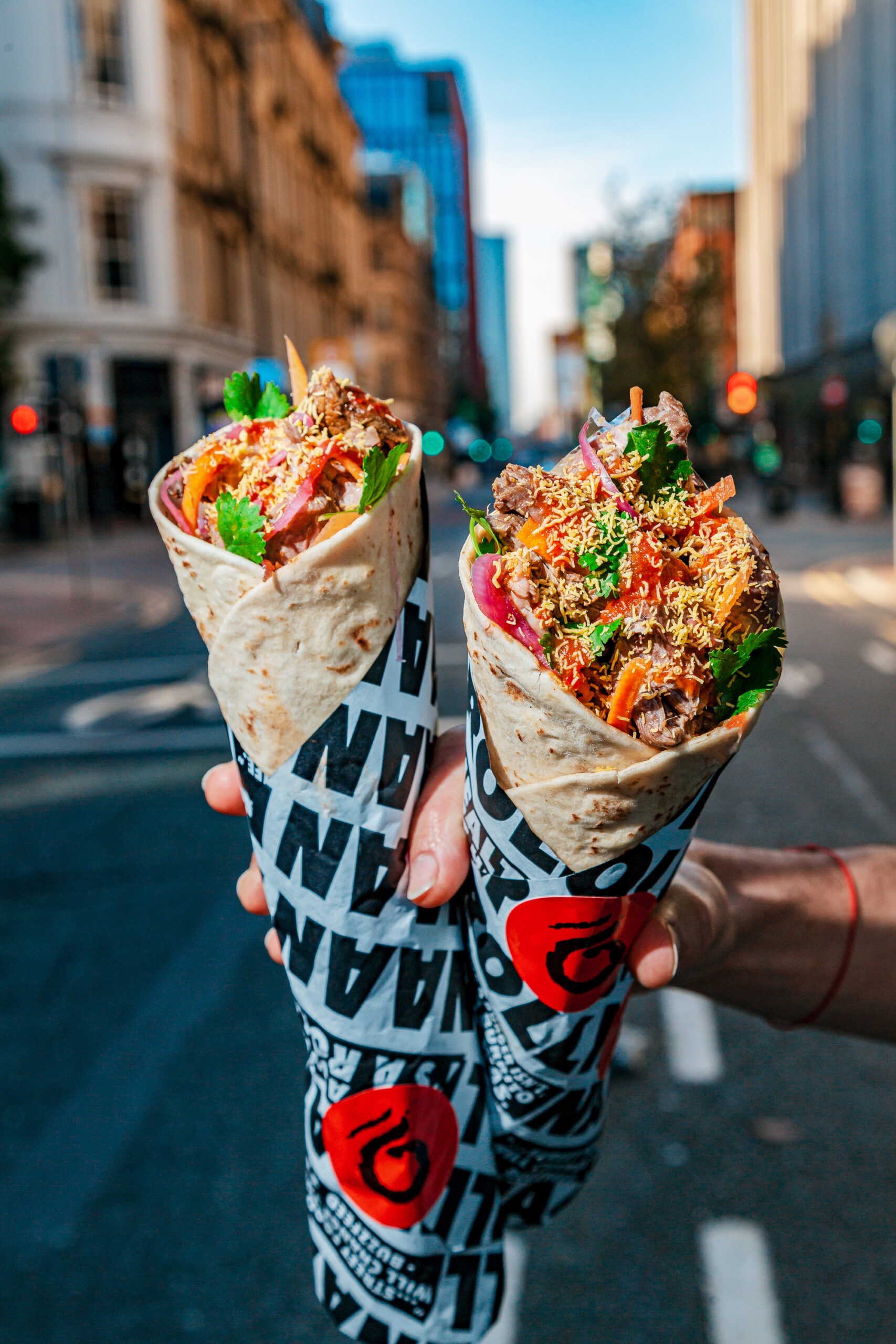 Foot-long naan wraps, served until 3am. Shall I just leave it there?
Rola Wala is an Indian street food favourite that will soon be opening its first site here in Manchester.
On the menu you'll see build-your-own naan rolls (Rola Wala literally translates to 'man that rolls' in Hindi), filled with authentically spiced Indian fillings, healthy and hearty lunches like naan tikka tacos and rice bowls, and curries.
The brand's 'buy-one-give-one' incentive means that they donate one meal to a hungry child in the developing world for every naan roll sold – so far, that's totally 850,000 meals delivered by Rola Wala.
To celebrate the opening, Rola Wala will be giving away more than 1,000 naan rolls on launch day – just head down from midday on 8 November to grab one.
75 Deansgate, M3 2BW | Opening 8 November
Gail's, Knutsford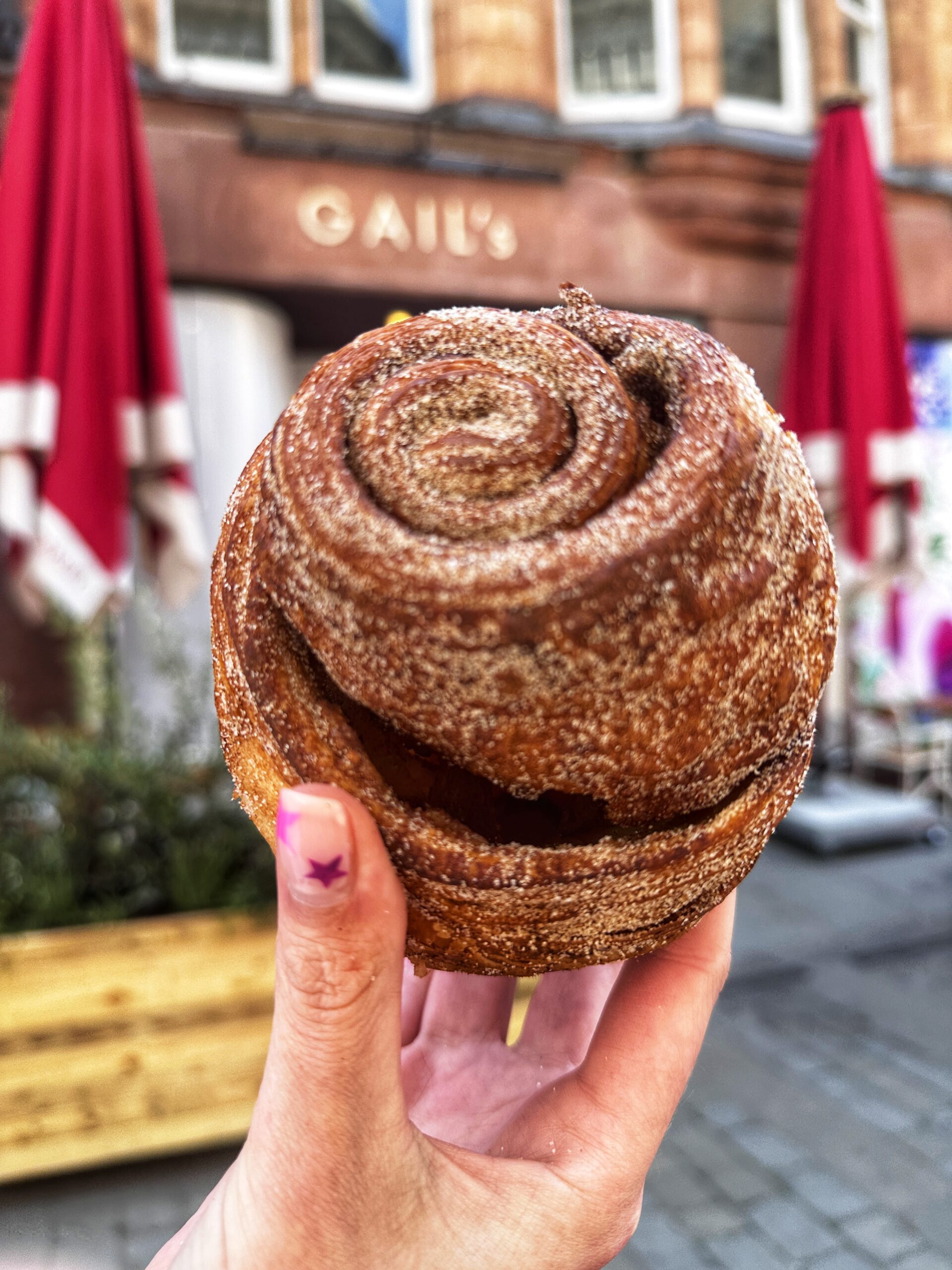 The UK's poshest bakery is continuing its formidable expansion across the north, opening a new site in Knutsford.
Famed for their homemade bread and sensational pastries (the crunch on their cinnamon bun is next-level), Gail's is a London brand that's taking the north west by storm.
They're taking over the old HSBC bank in the centre of the market town.
19 Princess St, Knutsford WA16 6BZ | Opening 3 November
Bar Hutte, Kampus and Great Northern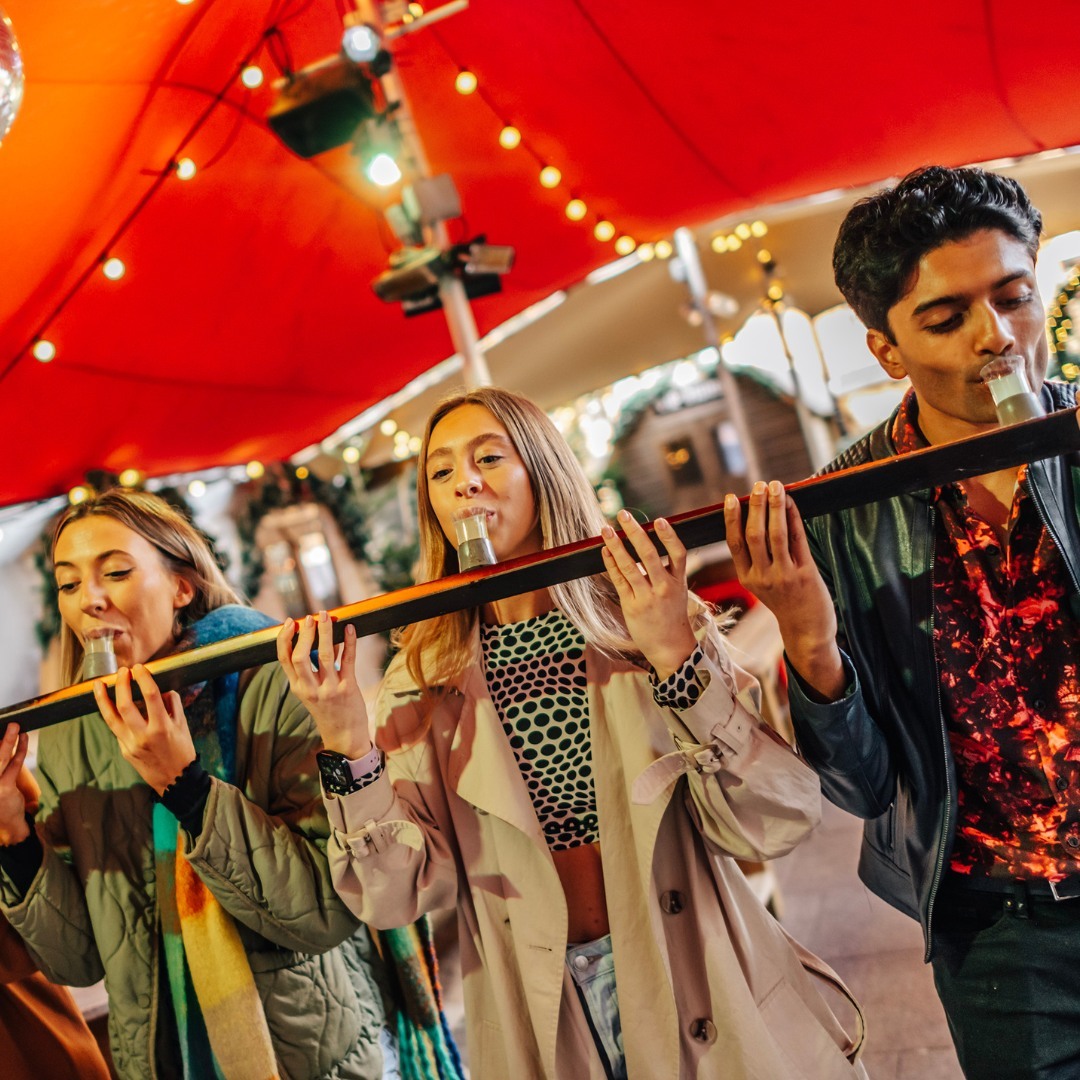 You know it's Christmas when the little wooden huts start popping up around Manchester – and the ones at Bar Hutte are home to more festive spirit than anything you'll find at the Manchester Christmas Markets.
Bar Hütte's legendary karaoke cabins are coming back, bringing Alpine vibes, cosy furnishings, twinkling lights, live music sessions, and flowing drinks – with not one, but two locations in Manchester city centre.
While Bar Hütte at Great Northern Square is heading back to Deansgate, with 15 cosy private hüttes neatly-positioned under a heated stretch tent and twinkling lights, Bar Hütte at Kampus will also see a new outdoor terrace, comprising of eight snug, wooden karaoke hüttes nestled beneath the trees, and an 'Aprés Ski Bungalow' serving as an indoor alpine bar.
Bar Hütte at Kampus also teamed up with its neighbours, Nell's and Great North Pie Co, so that hungry foodies can order pizza and pies delivered straight to their hütte via a QR code system.
Kampus, Aytoun St, M1 3GL; and Great Northern, 235 Deansgate, M3 4EN | Opening 8 November
Fenix, Spinningfields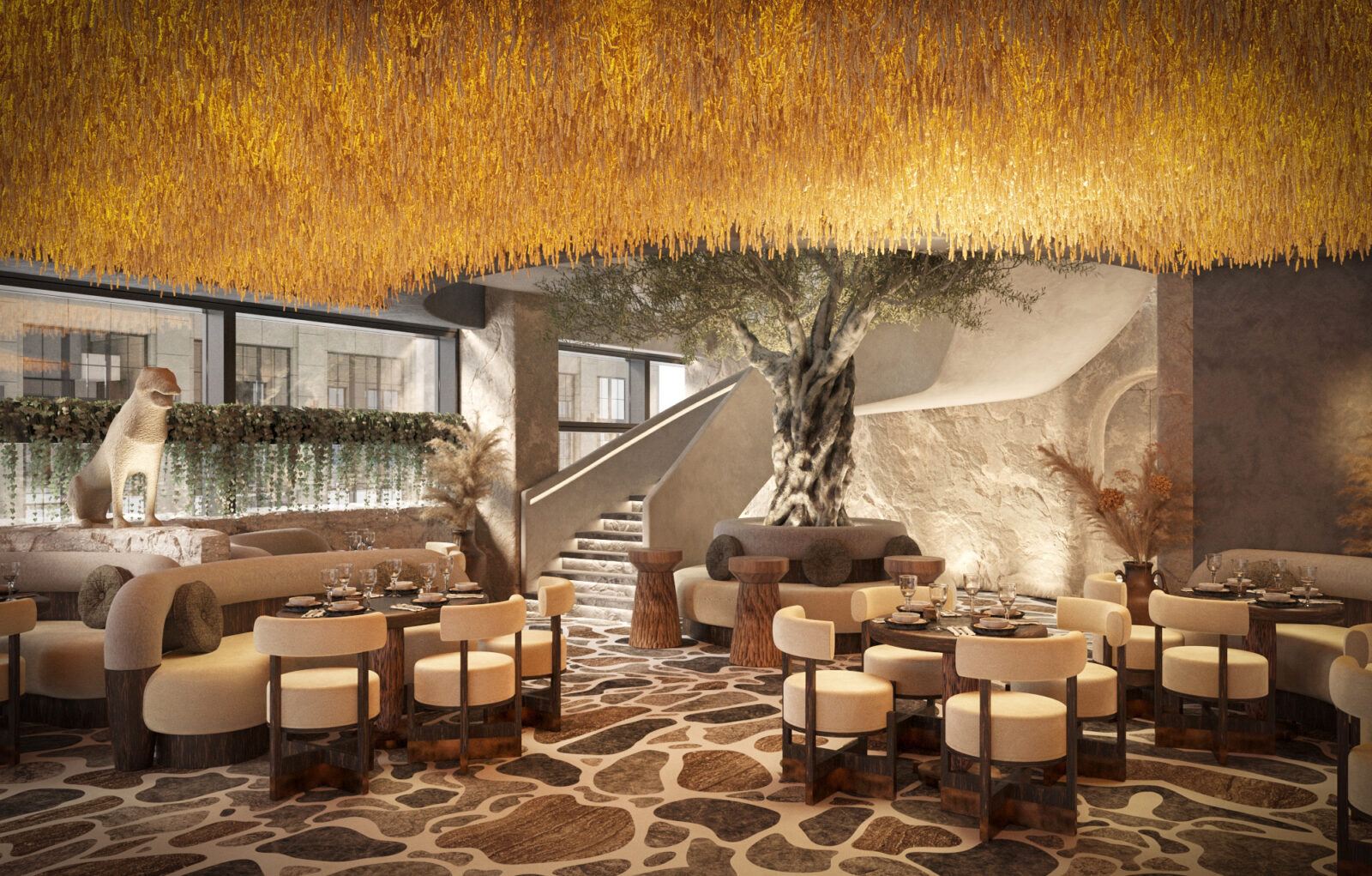 Bringing a taste of Mykonos to Manchester will be Fenix, a luxurious new Mediterranean restaurant from the team who founded Tattu.
Fenix will be serving high-end contemporary Greek-Mediterranean food in Spinningfields, in a truly beautiful restaurant space that includes carved stone walls, gold fauna hanging from the ceiling, and cutting-edge lighting design that will mimic the setting sun and moonlit nights in the Greek isles.
Expect everything from fresh pitta and hummus to spiced beef meatballs, grilled octopus with Aegean fava beans, shrimp 'Saganaki', and Wagyu beef dumplings.
And a spectacular charcoal-fired grill in the heart of the new restaurant will see fresh seafood and locally sourced meats flamed live in front of customers.
You can get 50% off its soft launch period and have exclusive access to bookings if you sign up to their newsletter.
The Goods Yard Building, M3 3BG | Opening late November
The Pearl, Prestwich
Prestwich's food and drink scene just keeps thriving, with a brand new neighbourhood restaurant joining the high street this month.
After a wildly successful Crowdfunding campaign, which saw it selling rewards including food for life, The Pearl has pulled in acclaimed chef Iain Thomas to craft a menu of locally-sourced plates.
Prior to launching The Pearl, co-owner Sam launched the successful sandwich delivery service SanSan during the Covid lockdowns.
425 Bury New Rd, Prestwich, M25 1AF | Opening 4 November
11 Central, Salford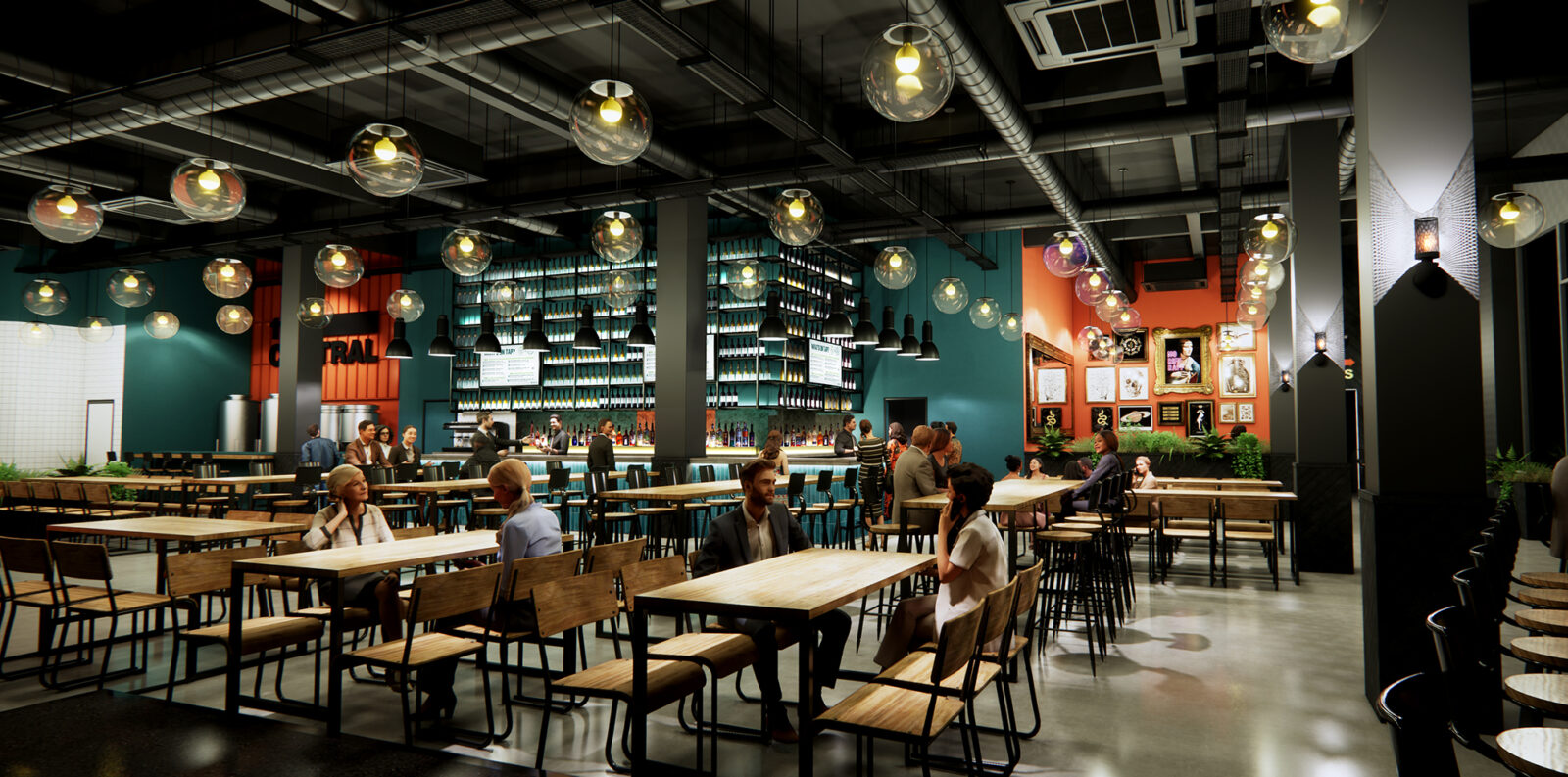 The huge group of siblings behind two of Manchester's best drinks brands are teaming up to open a new bar, with 11 Central set to launch in Salford very soon.
The bar will form part of the new Central Bay site at MediaCityUK and comes from the teams behind Seven Brothers Brewery and the Sisters Distillery.
11 Central will take its name from the fact that all 11 siblings are joining forces to create a new watering hole for Salford .
The bar will have a mix of food, drink, live music, bar games and waterside views across a 2000sq ft terrace.
Find out more about 11 Central here.
Central Bay, Salford M50 3XW | Opening 17 November
Dear Sailor, Spinningfields
Tucked in just across the road from Sexy Fish is Dear Sailor, a new cocktail bar inspired by the underground jazz cafes that sprung up around Tokyo in the 1930s.
It's taking over the old Wolf Italian site in the heart of Spinningfields and will promise plenty of cocktails, plenty of music, and plenty of classy vibes.
Details are pretty scarce at the minute but it's pitching itself as 'discreet fine partying and drinking'.
Spinningfields Square, M3 3AP | Opening late November
Gyros Street, Oxford Road
One of The Manc's favourite lunches is, hands-down, a gyros – and now there's a new kitchen dedicated to the Greek street food opening right around the corner from our office.
Soft, traditional flatbreads will be stuffed with spiced meats, pulled chicken, and fried halloumi, plus chips (because potatoes in bread is an elite food group).
It's taking up the space left vacant by the old Venus flower shop on Oxford Road.
95 Oxford St, M1 6ET | Opening 13 November
Things to do and events in Manchester in November 2023
Duvel x Maray – Middle-Eastern favourite Maray is teaming up with Duvel for a one-off, five course menu, each dish paired with beer. Perfect. It's happening on 15 and 16 November and costs £50 per person.
Wine to Water charity cocktails – One of Manchester's most iconic speakeasies The Washhouse, along with new Kampus LGBTQ+ cocktail bar Red Light, will be offering a new range of charity cocktails this month in support of clean water charity Wine To Water. £1 from each purchase will be donated to the cause, with drinks available until mid-November.
Bundobust Pizza – Indian street food legends Bundobust are partnering with Slice Culture and Track Taproom for a one-night-only Indian-inspired pizza collab, with toppings including Biryani, korma, and saag paneer. It's happening on Friday 3 November at Track's taproom near Manchester Piccadilly.
Manchester Christmas Markets – Here they come again – the Manchester Christmas Markets will officially kick off on Friday 10 November, bringing festive cheer, loads of beer, and plenty of sausages to the city's streets.
Bombay Curry Club – A new bottomless curry offering is heading to Freight Island, with Payal serving all-you-can-eat curries between 6pm and 9pm every Thursday, accompanied by live DJs. It all kicks off from 2 November.
Loaf's birthday – Beloved Oxford Street cake shop Loaf is celebrating its birthday with 50% off from 12pm until 4pm on Saturday. Their full range will be half price for one day only.
Featured image: Fenix