Sponsored
Fitness influencers with combined 1.4 MILLION followers band together for empowering event at Hero Training Clubs
Lucy Davis hosted the event for International Women's Day.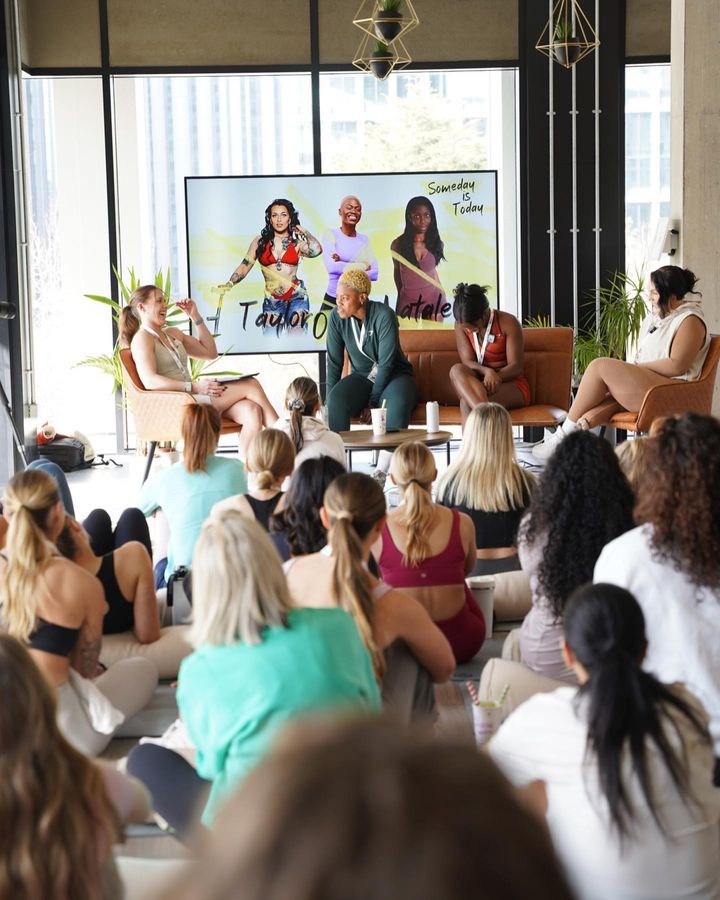 Some of the biggest names in fitness came together for an inspiring International Women's Day event at Hero Training Clubs in Manchester this month.
Lucy Davis, a former GB swimmer and fitness influencer with a massive 587k followers on Instagram alone, hosted the event at the boutique gym in the city centre.
The Someday is Today event featured fitness classes, panel talks, networking and food and drink, all geared towards celebrating and empowering strong women.
Lucy brought together women from across the fitness industry to showcase that women can build strong bodies without ever feeling intimidated in the gym.
Speakers at the panel talks included TikTok fitness sensation Natalee B Fitness (whose videos show why no one should feel self-conscious in the gym), Gymshark athlete and Shreddy trainer Oyinda Okunowo, and nutritionist Dr Emilia Thompson.
They were also joined by Farah Fonseca, who's been named England's Strongest Woman three times, best-selling food author Lucy Lord, and disabled bodybuilder Taylor Crisp.
Then those who attended took part in two of Hero's industry-leading fitness classes, either spin and conditioning, or boxing and yoga, taught by some of Manchester's best female instructors, encouraging people to step out of their comfort zone.
Read more: Love Island heartthrob spotted doing mad workout in boutique Manchester gym Hero
Goody bags stuffed with items from Gymshark and Myprotein were handed out at the end of the day, with Myprotein also handing out snacks and protein to fuel the day.
A spokesperson for Hero said: "We are so proud to have hosted such an empowering event for Women run by an amazing athlete herself – Lucy Davis.
"We are looking forward to hosting more events like this in the future as it shows exactly what our gym is about working on yourself but in a positive and motivating community."
To find out more about Hero, visit herotrainingclubs.com.
Featured image: Instagram, @lucydavis_fit