Sponsored
Mancs encouraged to 'follow the millionaires' and move to Dubai to sell luxury homes
Allsopp & Allsopp are coming back to Manchester this month in search of their next "superstars".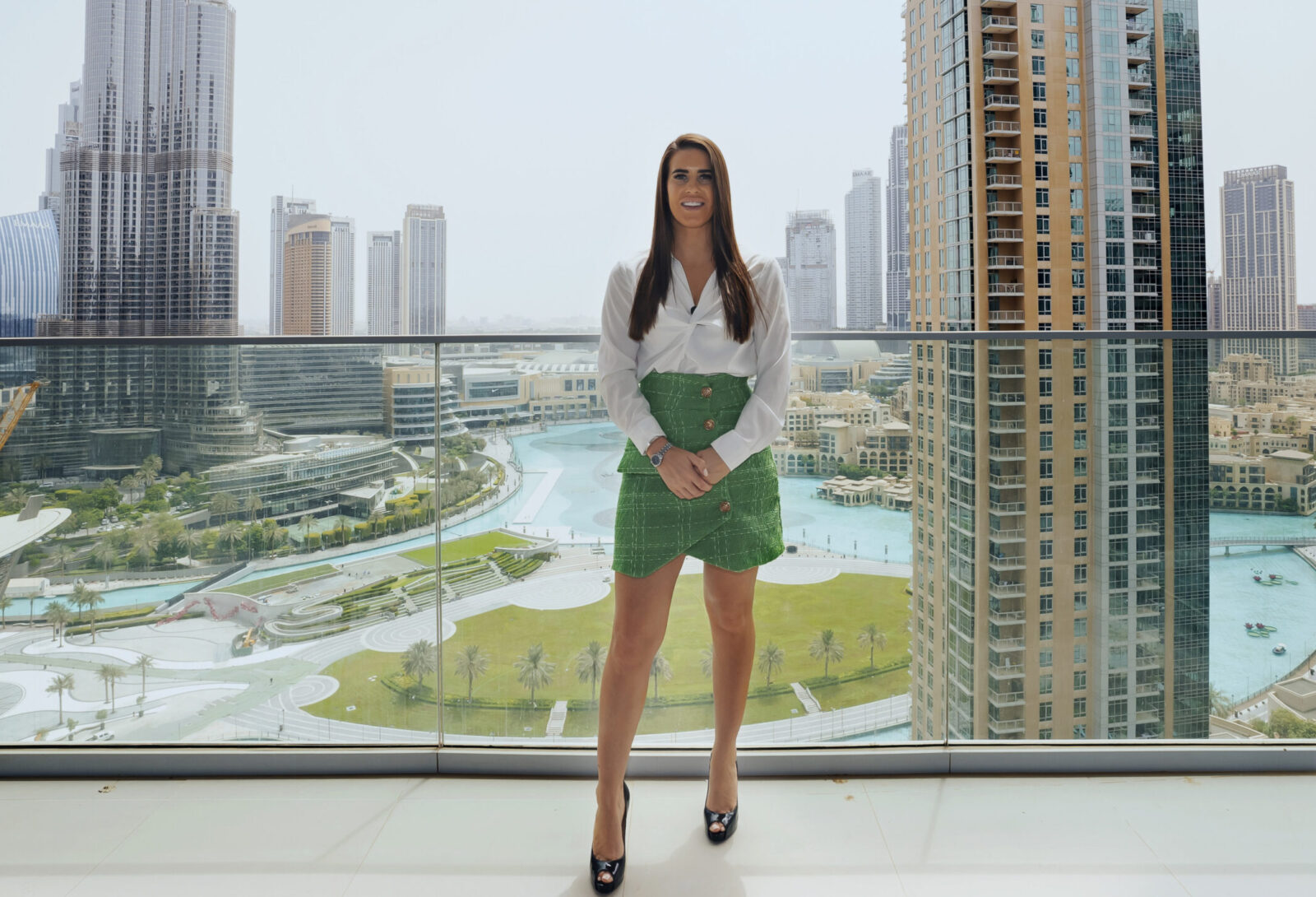 One of the largest real estate companies in the UAE is back in Manchester this month in the search for the next "superstars" to join its team.
And you don't even need any experience to get started.
Following the success of its last two recruitment events back in March, tech-driven real estate agency Allsopp & Allsopp – which was founded in 2008 in Dubai, and has since gone from strength to strength to develop into one of the best real estate companies the country has to offer – is paying another visit to our city later this month to encourage Mancs to "follow the millionaires" who have already moved to Dubai to sell luxury homes with no prior experience.
Allsopp & Allsopp puts its success down to "a lot of hard work", and now the company wants more people with "an entrepreneurial mindset" to help them continue that success.
"We're looking for that person who is questioning how they take the next step financially in their career, that person who is tired of having capped income at in their current workplace, and that person who wants to enjoy serious wealth growth," says co-founder and CEO Lewis Allsopp.
"Ultimately, we're looking for serial winners," he added.
Why Dubai?
Well, not only has the UAE been rated the most favourable destination for millionaire migration in 2022, according to the latest Henley Global Citizens Report, but Lewis Allsopp also says the Dubai property market is "like nowhere else in the world at the moment" and "has made many people wealthy over the last few years".
"It's now the number one destination for real estate in the world," he explained.
"Dubai is the place to be with its outlooks and ambitious plans and tax free earnings, and the country creates endless opportunities for investors and expats."
Do I really not need any experience?
"We have hired many people from an array of backgrounds," Lewis revealed.
"Estate agency being one, but also plumbers, car sales executives, painters and decorators, supermarket managers, and many more.
"We are looking for people with ambition and a hunger to make money. The job is not easy and hard work is definitely required but if you want it enough, you can change your life and your lifestyle significantly.
"What we have realised over the years, is that experience doesn't make you successful, but a serious drive and passion to make money – I'm looking for personality over a paper CV."
What does the job actually involve?
Ultimately, Lewis admits that the job of a real estate agent in Dubai is "not for the faint hearted".
"You have to work hard at all hours of the day to make it worthwhile, and there are days where you will feel defeated, but the good days are so good that the bad days don't seem so bad.
"The hours are long, but the rewards for those who are successful are life changing."
How much can you realistically earn?
When it comes to the topic of money, which is often one of the biggest questions the company gets, Lewis revealed that some of the top earners in Allsopp & Allsopp originally came from salaried jobs in the UK where they took home no more than £50,000 each year, and they now earn more than £1,000,000 – with the average agent taking home £500,000 annually.
He says it "shows earning this amount of money can be done".
"The average basic house is £500,000, we charge 4% to facilitate the sale, each sale is £20,000 to the company and the agent gets a 50% split, so if you sell three houses a month, you make £30,000 tax free," he added.
Lewis admits that he is "fully aware that it can come across crass to talk about how much money you earn", but said that if he was sitting at his desk thinking to himself that he deserves more and could make a million pounds in a year tax free, then "I would be reaching out to that company".
"We don't guarantee anyone will make that money, but Dubai and Allsopp & Allsopp certainly offer the opportunity to," he assured people.
What is it like to work for Allsopp & Allsopp?
The Allsopp & Allsopp offices are said to be "vibrant and full of energy", with a DJ stand and barista to keep you fueled through the rollercoaster days of being a real estate agent.
Lewis revealed that the working environment they have created mirrors the energy and positivity that's needed to excel in the role, not just as a real estate agent, but in all aspects of the business that the Allsopp & Allsopp Group stands for.
The company has its own onboarding team with a proven track record of success in the market – as well as producing multiple millionaires – and their role is to provide new recruits with an extensive training programme that gets them kitted-out with all the tools that are needed to start making money.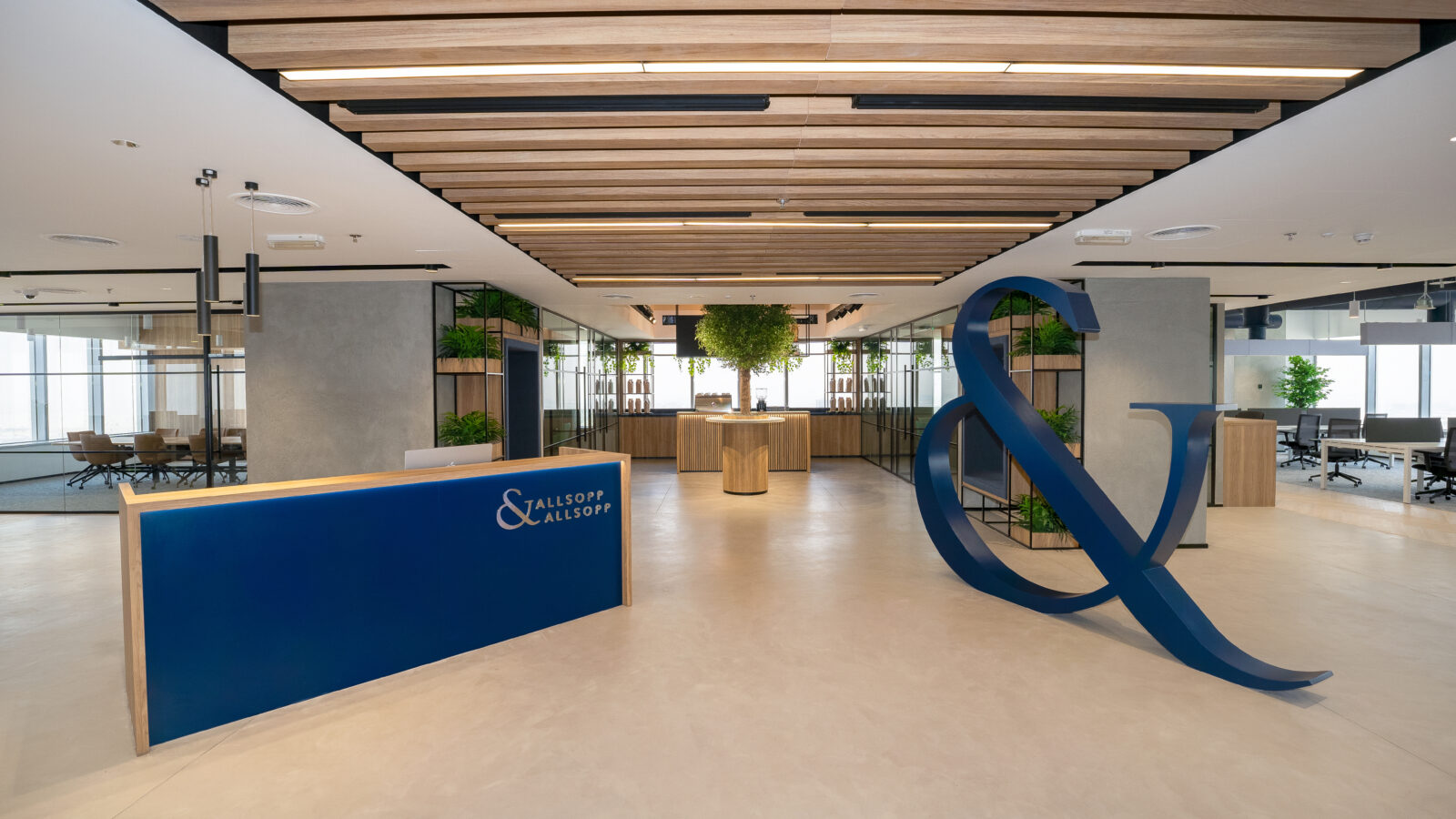 How can I get involved?
If you think the role of a real estate agent in Dubai is something you'd like to explore, or you're just curious to find out more information, then Allsopp & Allsopp is hosting recruitment event at The Edwardian Manchester hotel on Thursday 18 August from 6pm, and Friday 19 August from 3pm.
You'll have the opportunity to learn, ask questions, share experiences, and hear case studies of people on the ground working in Dubai for the Allsopp & Allsopp Group.
"We see huge value in the events, and we're proud to be visiting Manchester to see what talent we can attract," Lewis concludes.
You can register to attend the events on the Allsopp & Allsopp website here.
Featured Image – Allsopp & Allsopp