Sponsored
Roxy Ball Room releases new rock-inspired cocktail menu with £3.50 shots
Paying homage to some of the genre's greats, must-tries include a bright purple drink honouring rock god Jimi Hendrix.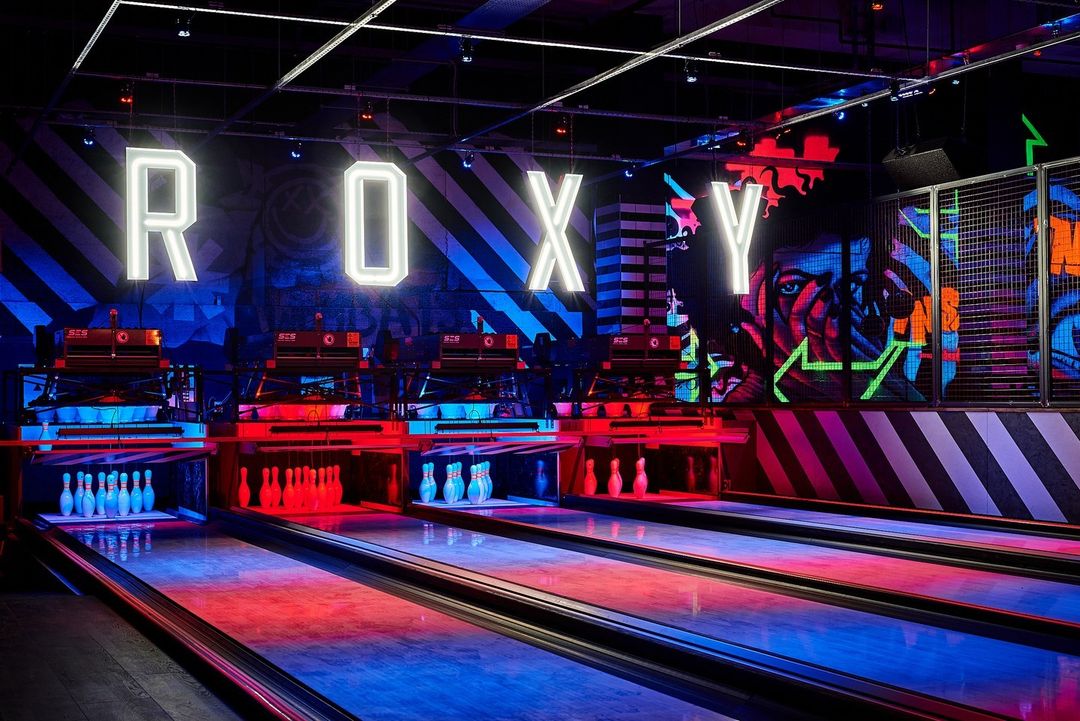 Roxy Ball Room, the adults-only entertainment venue with games like ping pong, bowling, shuffleboard and 'crazy pool' all under one roof, has released a new music-themed cocktail menu.
Taking inspiration from classic hits such as Bon Jovi's 'Livin' on a Prayer', Jimmi Hendrix's 'Purple Haze', and the Red Hot Chilli Peppers' 'Californication', the new rock-inspired cocktail menu pays homage to some of the genre's greats.
From Tequila Little Time, a mixture of Olmeca Tequila Blanco, grapefruit liqueur, lime, rose and tonic that references The Beautiful South's lilting country ballad, to Road To Ruin, a twist on a Gin Rickey cocktail that nods to The Foo Fighters' mid-noughties hit, the new menu celebrates some of the biggest songs from decades past.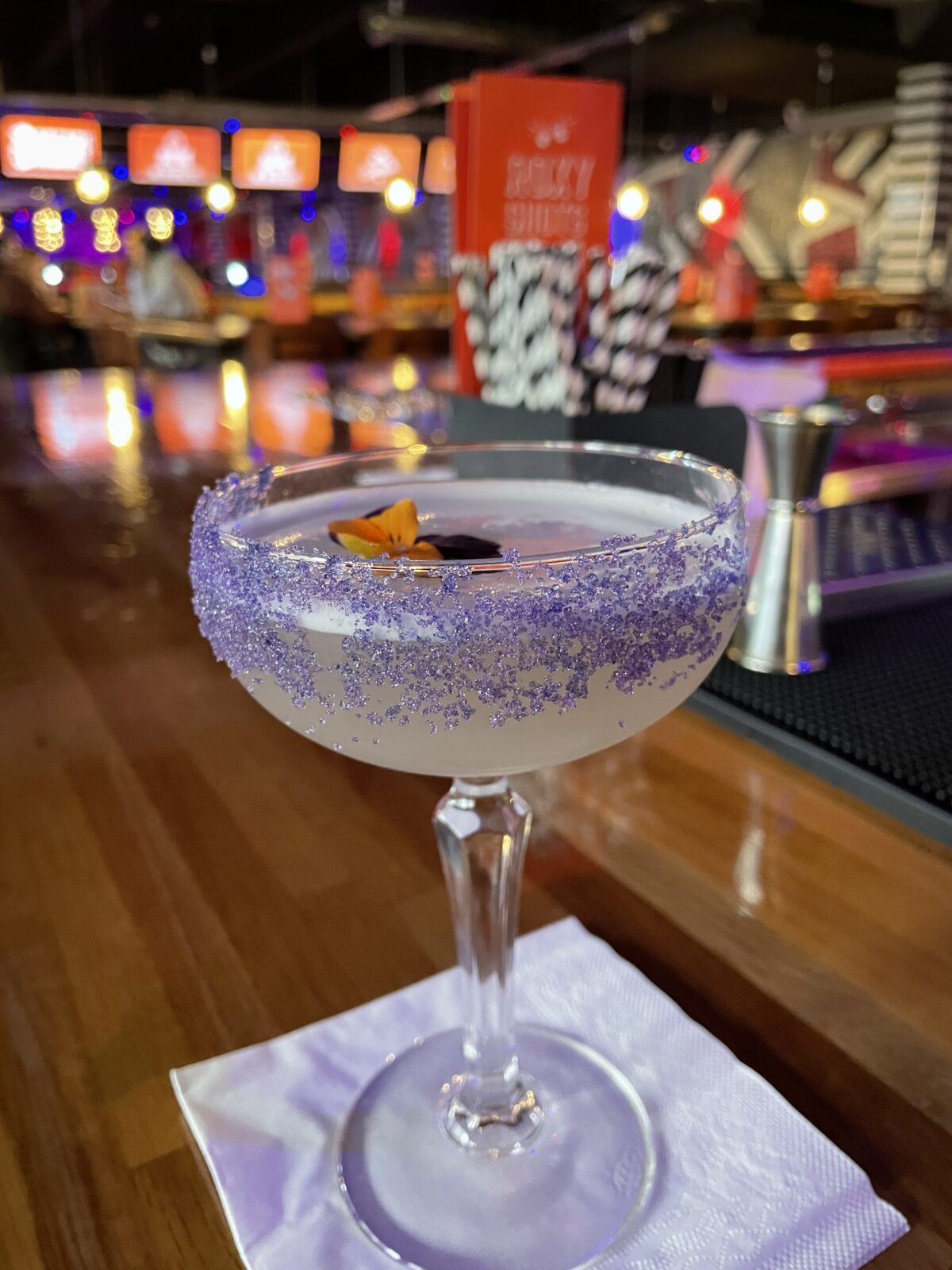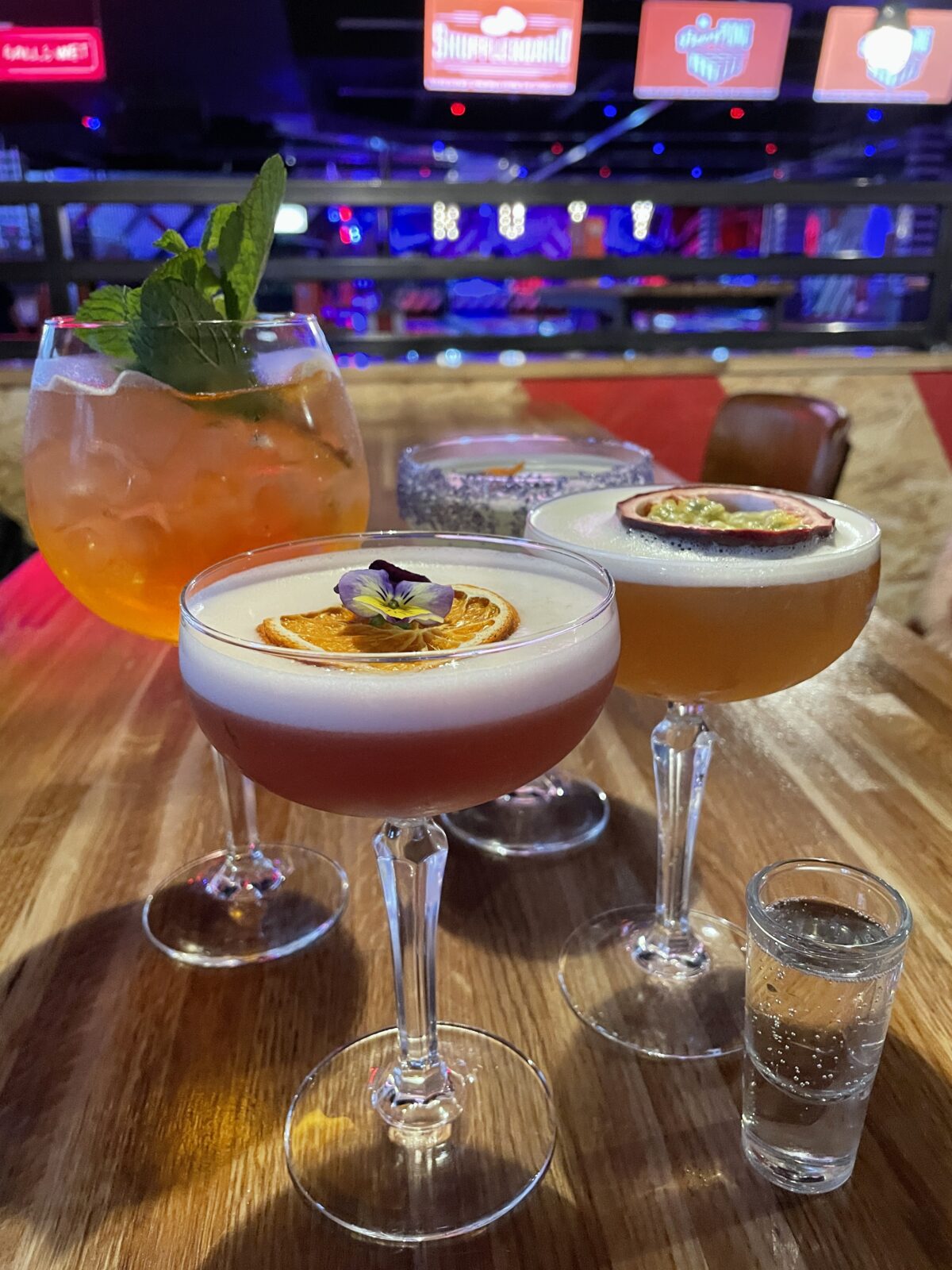 Further tongue-in-cheek cocktail names include Living on a Pear (a fruity mixture of Absolut vanilla vodka, raspberry and pear liqueur, plus lemon, pineapple and raspberry juice), and an appropriately bright-purple concoction called Purple Haze, combining violet sugar, lavender, lemon, lychee and Absolut Citron vodka.
Elsewhere, drinkers will find a host of fun sweetie-style shots all priced at £3.50 each or £6 for two.
Read more: This Manchester bar is selling PINTS of Bloody Mary and a slice for six quid
Here, you can expect to find flavours like Apple Pie, Toffee & Cream, Coffee and Chilli, as well as the likes of Pear Drops and Lemon Drops, and a Pingstar Shooter that combines passionfruit liqueur and vanilla vodka in one fell swoop.
There's also a collection of classic cocktails, including popular orders like the Pina Colada, Dark and Stormy, Cosmopolitan, Espresso Martini, Long Island Iced Tea and everyone's favourite, the Daiquiri.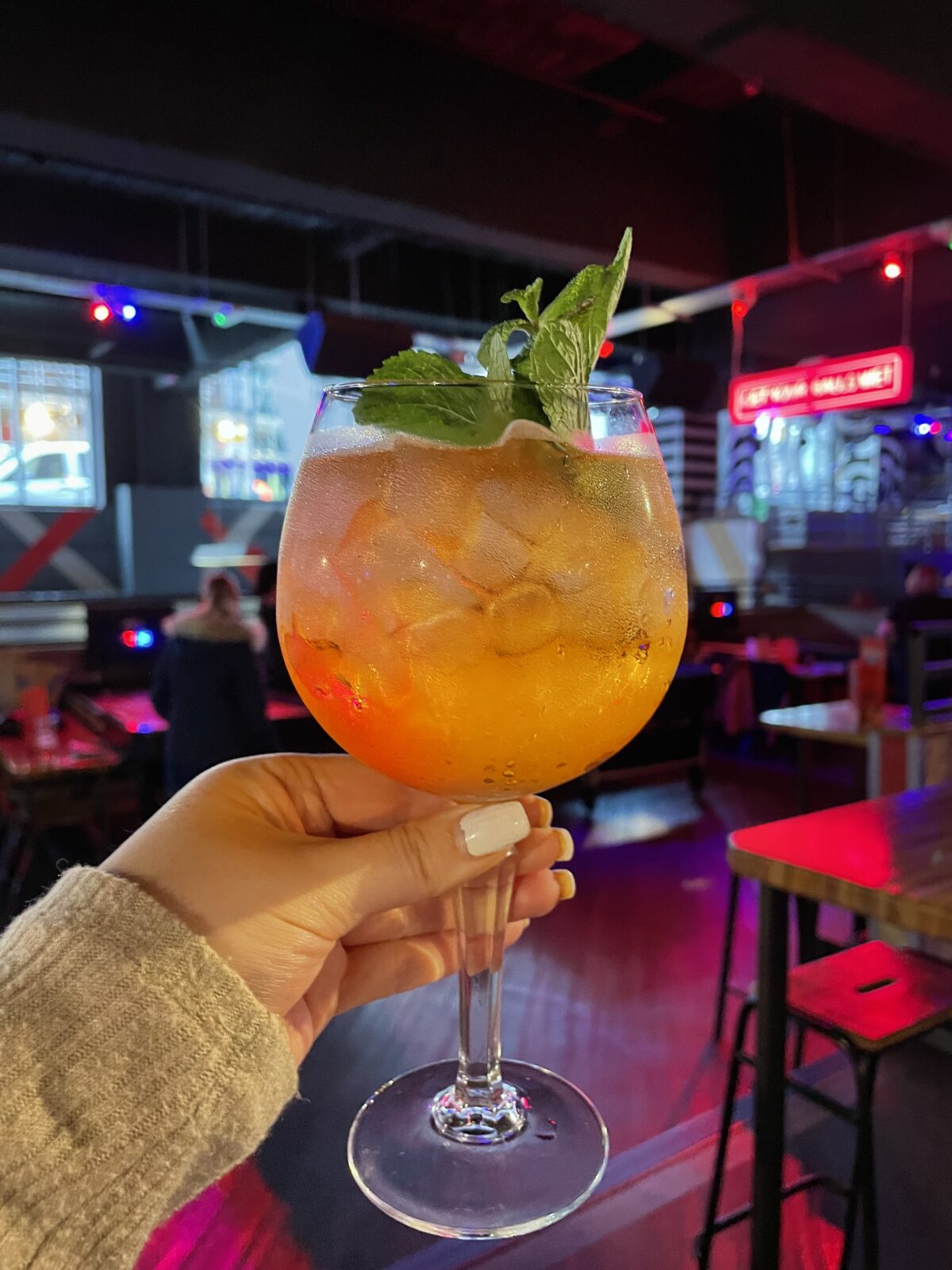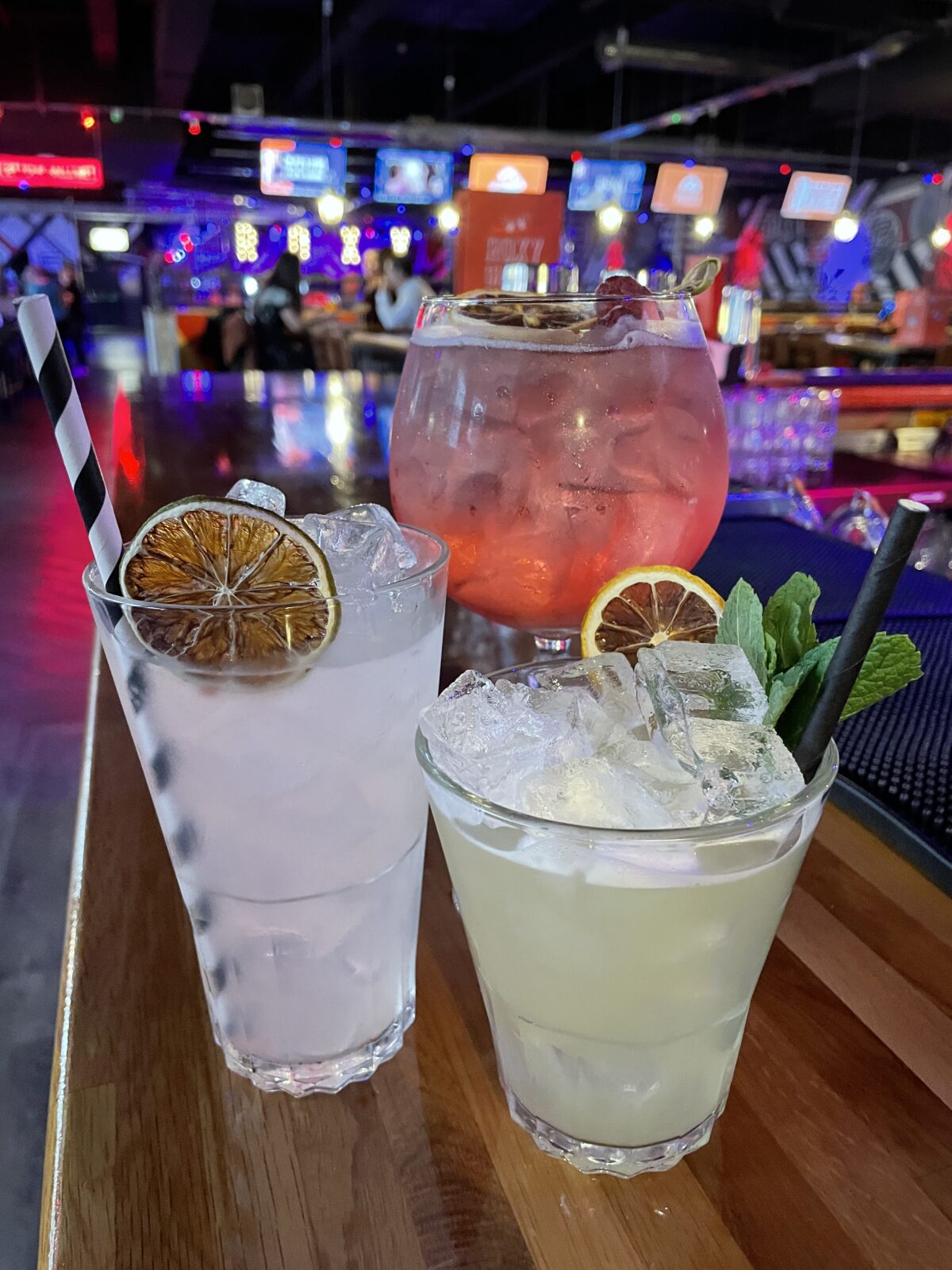 As for those who are watching what they drink, the bar has also released a selection of 'no and low' cocktails that are either alcohol-free or very low ABV – meaning that those who are off the sauce can still enjoy a virgin version of its house favourites like the Pina Colada, Amaretto Sour and Elderflower G&T.
Last but not least, there's also a selection of thirst-quenching spritzes to get stuck into whilst you work up a sweat playing ping pong or another of the venue's classic ball games.
Read more: MASSIVE crowds seen blocking tram tracks outside Manchester Arndale last night with reports of fireworks being thrown
With two sites in Manchester, one on Deansgate and another inside the Arndale Shopping Centre, it's the perfect place to let loose with friends after a busy week.
To find out more and book, visit the Roxy Ball Room website here.
Feature image – Roxy Ball Room