Sponsored
The breathtaking illuminated earth art installation is coming to Oldham this month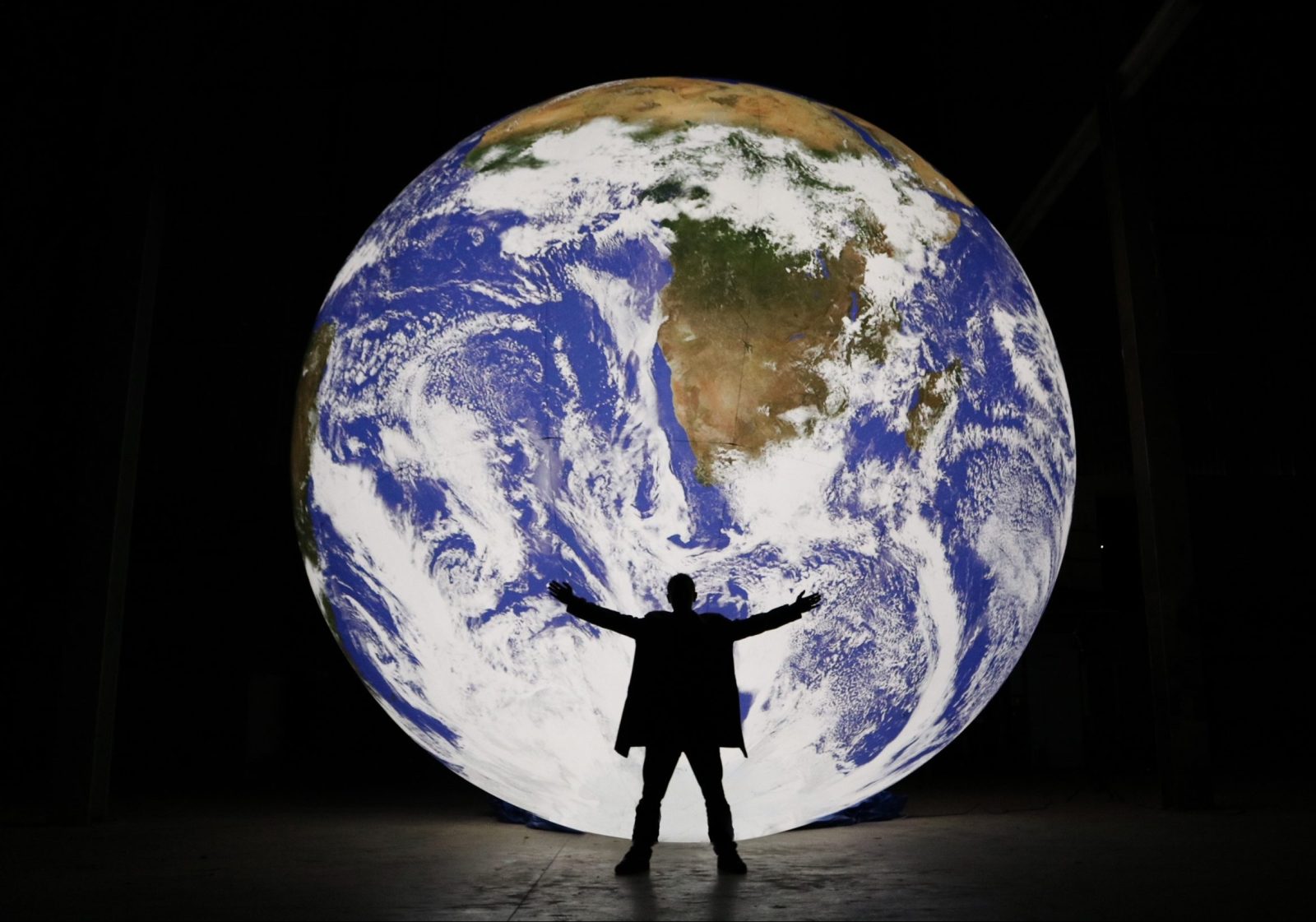 The breathtaking replica earth art installation that's previously drawn crowds in Wigan, Salford, and Rochdale is finding a new home in Oldham this month.
The captivating and internationally-renowned work of art – which most-notably spent some time floating on the waters of both Pennington Flash Nature Reserve and Salford Quays at the back end of 2021, before sadly having to be taken down due to adverse weather conditions – will be exhibited inside the Queen Elizabeth Hall in Oldham town centre from Saturday 26 February as part of the popular Illuminate festival.
Created by renowned artist Luke Jerram, and featuring a specially-made surround sound composition by BAFTA award winning composer, Dan Jones, the earth replica – which is named Gaia – was created from detailed NASA imagery of the earth's surface.
It provides visitors with the opportunity to the planet we call home on a huge scale, floating in three dimensions.
The artwork aims to create a sense of the 'Overview Effect' – which is a common reaction by astronauts who have seen the real thing.
Jerram – who is known worldwide for his large-scale public artworks – said he has created the work to give visitors "a feeling of awe" for the planet, a "profound understanding of the interconnection of all life", and a "renewed sense of responsibility" for taking care of the environment.
Read more: The 'Floating Earth' art installation seen by thousands is coming to Salford Quays next week
Oldham Council is confident that Gaia – which means 'the personification of the Earth' in Greek mythology – will be a great addition to this year's Illuminate festival, which is returning for its fifth year and gives people the chance to see the town in a new light.
Visitors planning on heading down to Illuminate 2022 can explore the illuminated townscape from Oldham Library and Gallery Oldham, right through to Parliament Square and on to the Queen Elizabeth Hall to see all the mesmerising illuminated installations and dazzling performances.
The packed programme of events includes 'Spin Me A Yarn' from Studio Vertigo in the Gallery Oldham gardens, and the 'Moon Gazing Hare' where digital art and puppetry come together to create a wondrous projection on the Old Town Hall façade by leading digital artists Illuminos and Global Grooves.
You can also see the 'Nova' star installation at Oldham Parish Church, and check out Zarah Hussain's exhibition 'Light Upon Light' at Gallery Oldham.
There'll also be live music, family crafts, and light painting at Oldham Library too.
Illuminate 2022 will kick-off on Saturday 26 February with a breathtaking procession of community-made lanterns led by the world-renowned SPARK, accompanied by illuminated giant puppets and performances from some of the UK's leading light performers.
Speaking ahead of the much-loved festival's arrival in the city once again, Cllr Arooj Shah – Leader of Oldham Council – said: "It's great to have Illuminate back in Oldham as it's one of the most spectacular events in the borough.
"With so many installations and performances to see it is sure to not disappoint.
"Gaia has been seen around the world so to get it on display in the town centre as part of the festival is a real coup for Oldham.
"I hope Gaia will spark the imagination of those who visit in lots of ways and inspire them to think about the changes we can make to tackle climate change, which is having a huge impact on all of us."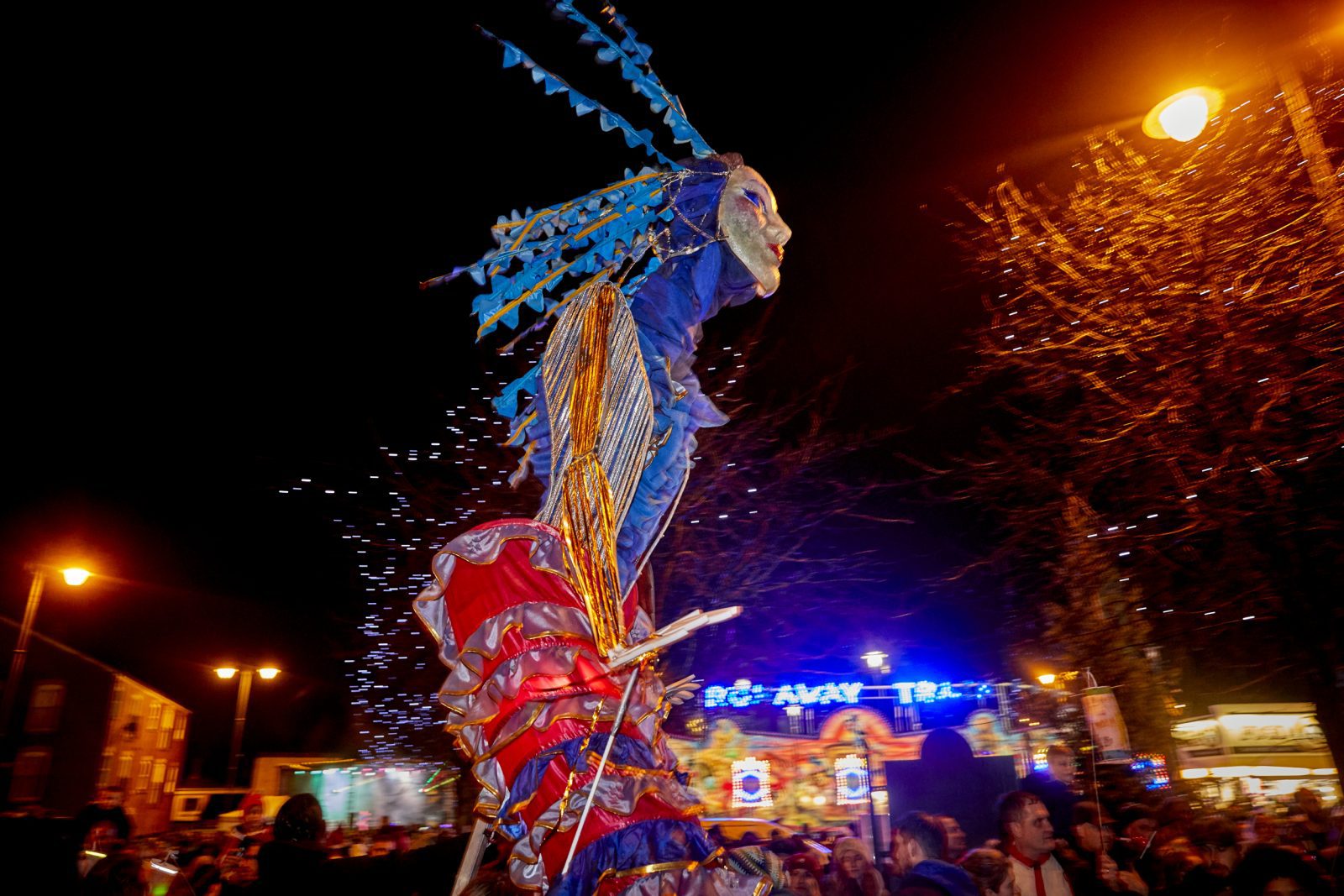 Illuminate 2022 is free to attend, and Gaia will be on show inside the Queen Elizabeth Hall from 26 February – 1st March.
Saturday 26 February: 6pm – 9pm
Sunday 27 February: 10am – 4pm
Monday 28 February: 10am – 4pm
Tuesday 1 March: 10am – 4pm
You can find out more about what's on at Illuminate 2022 here.
Featured Image – Oldham Council