Sponsored
Local school children have decorated one of Manchester's most beautiful buildings with handmade baubles
The Royal Exchange looks so festive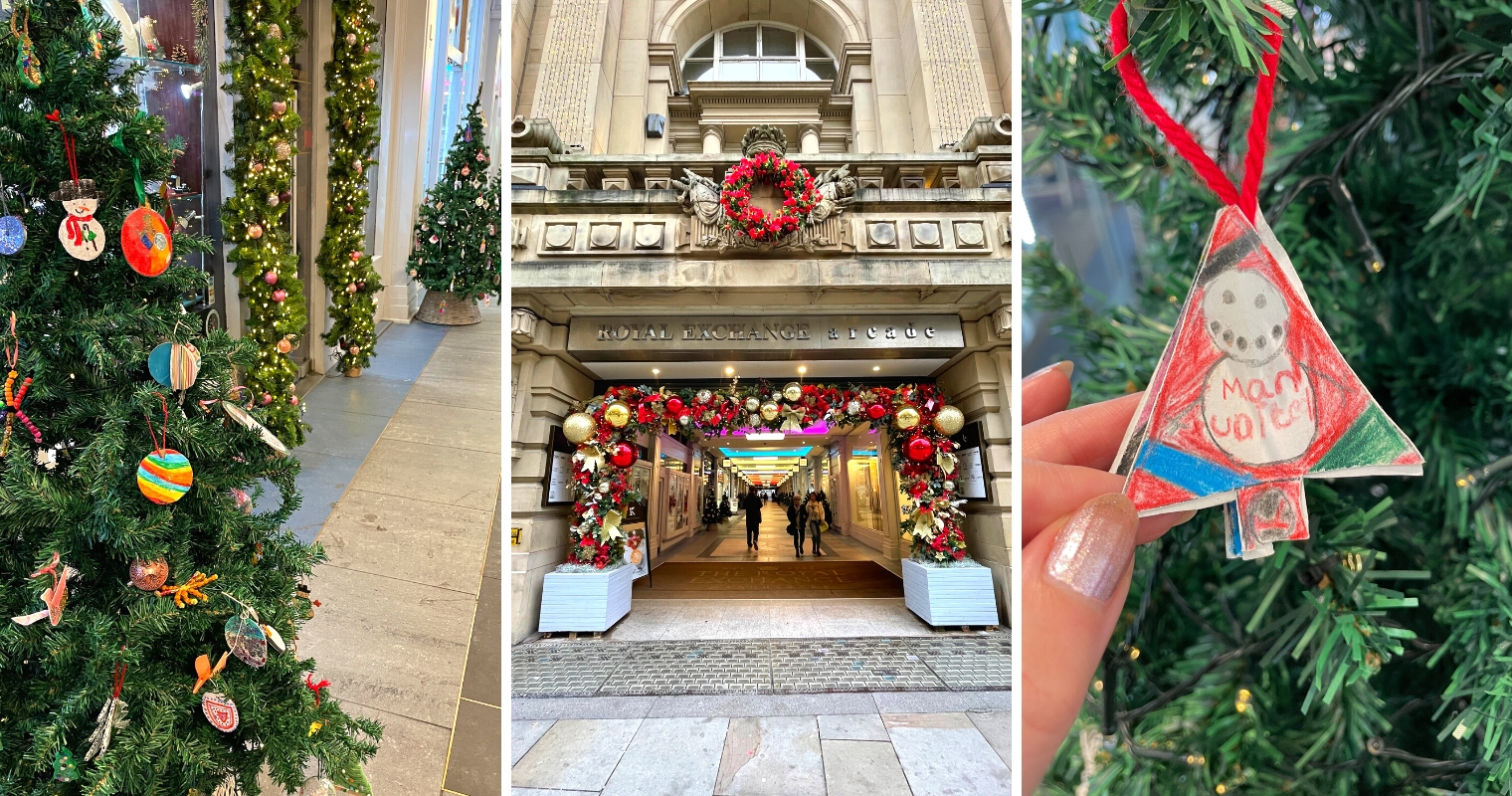 Every year, The Royal Exchange delivers some of Manchester's most beautiful Christmas decorations, not to mention the effort they put in for other seasonal events too.
The entry to the arcade is now one of the city centre's most-photographed spots, and this year they've taken things one step further.
There's a great cause behind this year's festive decorations along the Royal Exchange Arcade, with local school children and communities doing their bit to raise awareness and funds for Manchester's homeless.
Baubles 4 Beds has taken over the Christmas trees that line the arcade in the Grade II-listed building, with an art project that saw local schools, businesses, charities and communities hand-craft decorations.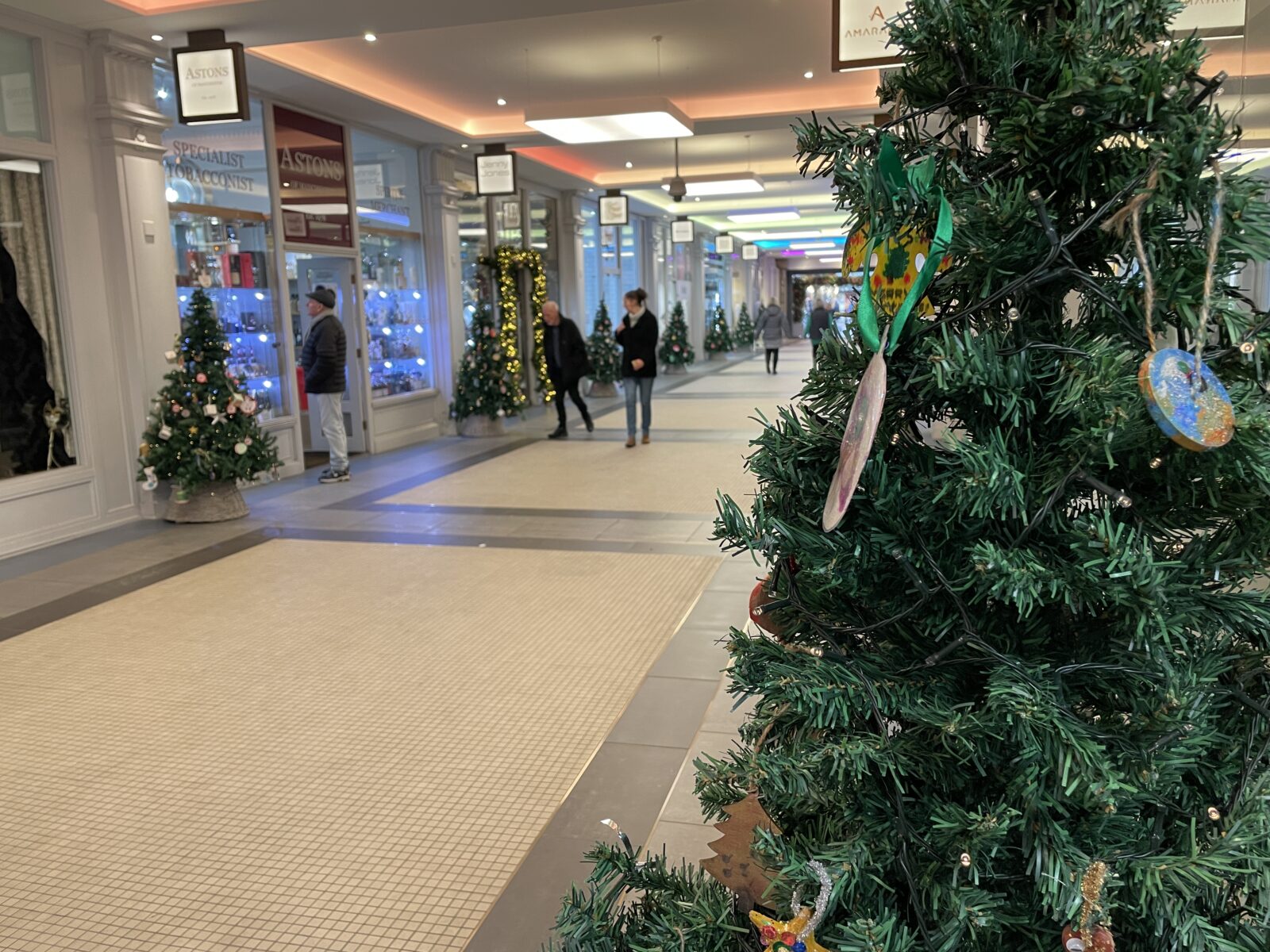 This year, the organisers of Baubles 4 Beds vowed to expand their platform by approaching more Manchester businesses – including The Royal Exchange.
The trees in the arcade are normally lavishly decorated with deluxe ornaments – much like the entrances to the arcade are – but this year, Baubles 4 Beds organiser Frank Dowd suggested locals get stuck in to spread the word.
Read more
All fourteen of the five-foot Christmas trees have been adorned with handmade baubles, some of which include a QR code to scan to make a donation to local homeless charities.
Those who will benefit from the fund-raising are Coffee4Craig, Barnabus Manchester, AKT Manchester and the Mustard Tree, with all money split evenly between the four charities.
For more information on Baubles 4 Beds visit b4bmcr.org
Featured image: The Manc Group