Sponsored
The world's most immersive virtual reality experience has landed near Trafford Park
An experience like no other you'll find in Greater Manchester.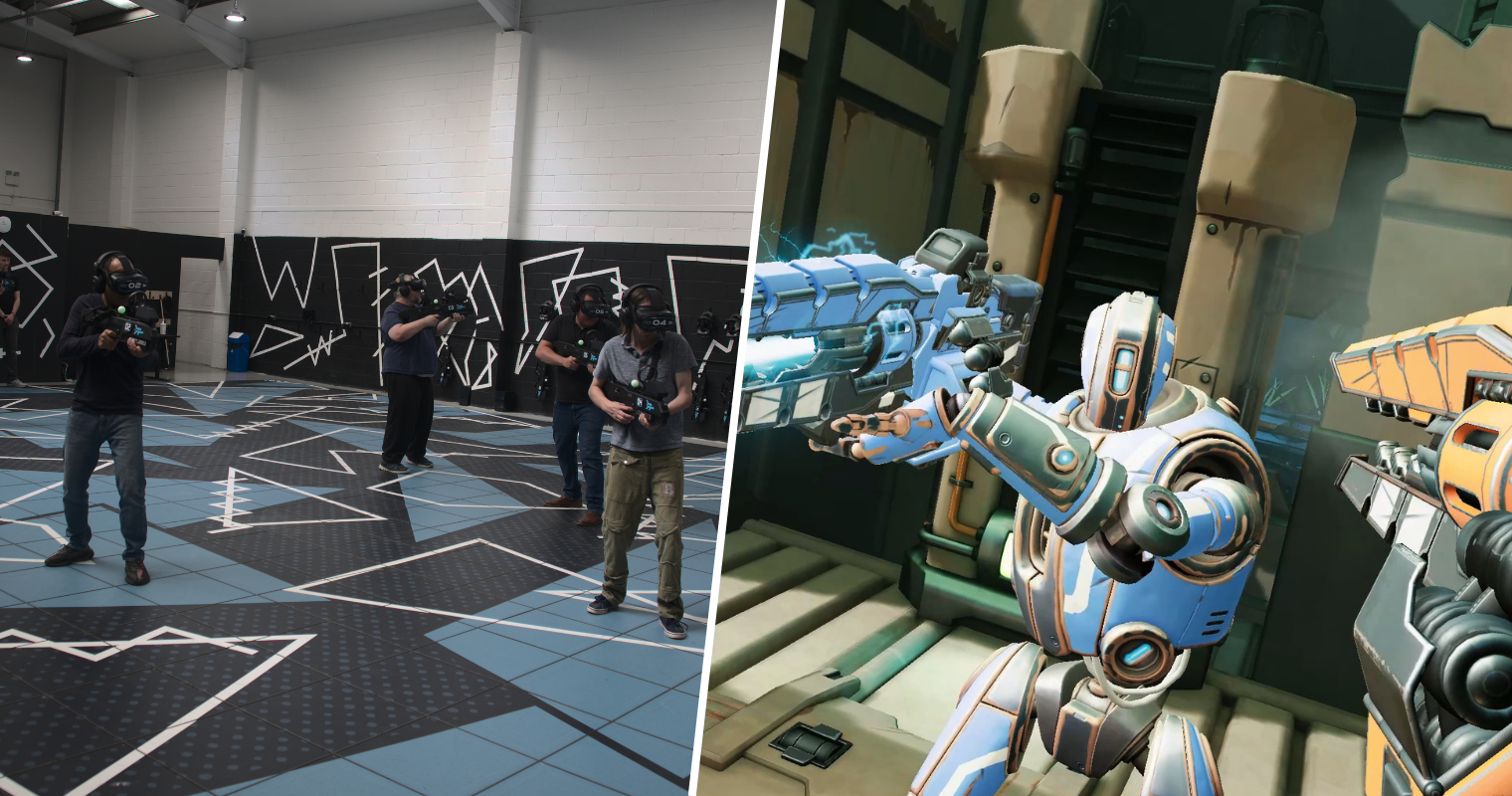 The advent of VR is one that is continuing to develop year after year. Headsets alone have gone from clunky bits of kit connected to a computer by a dozen cables to just a slightly big pair of goggles.
While the idea of forking out hundreds for a home headset is enough to put anyone off, there's a much better, more expansive and more social way to try virtual reality. Step up, MeetspaceVR featuring Zero Latency.
Even for anyone who thinks they know VR, think again. After visiting ourselves and expecting to be stood in one spot turning our heads and waving our arms in the air, we weren't prepared for the truly impressive set-up Meetspace have going on in Manchester.
Free-roam VR
Unlike virtual reality experiences you may have tried before, thanks to fully-fledged scenarios from developers Zero Latency, MeetspaceVR delivers a number of thrilling digital situations across two free-roam arenas that are larger than a tennis court.
That's right, groups of up to eight of you can navigate a digitally reimagined space in their North3 warehouse unit near Trafford Park, living out scenarios such as a zombie apocalypse, traversing an alien landscape or fighting mythical creatures in a medieval fantasy world.
This is much more than a game and you certainly don't need to be a gamer to enjoy it. Who knew you could visit space from the comfort of a Manchester postcode?
Top-of-the-range tech and team
We played all of the above, utilising everything from a VR rifle (basically a high-tech Laser Quest gun) to individual handheld controllers that allow you to move fingers and thumbs independently, and it genuinely blew our minds.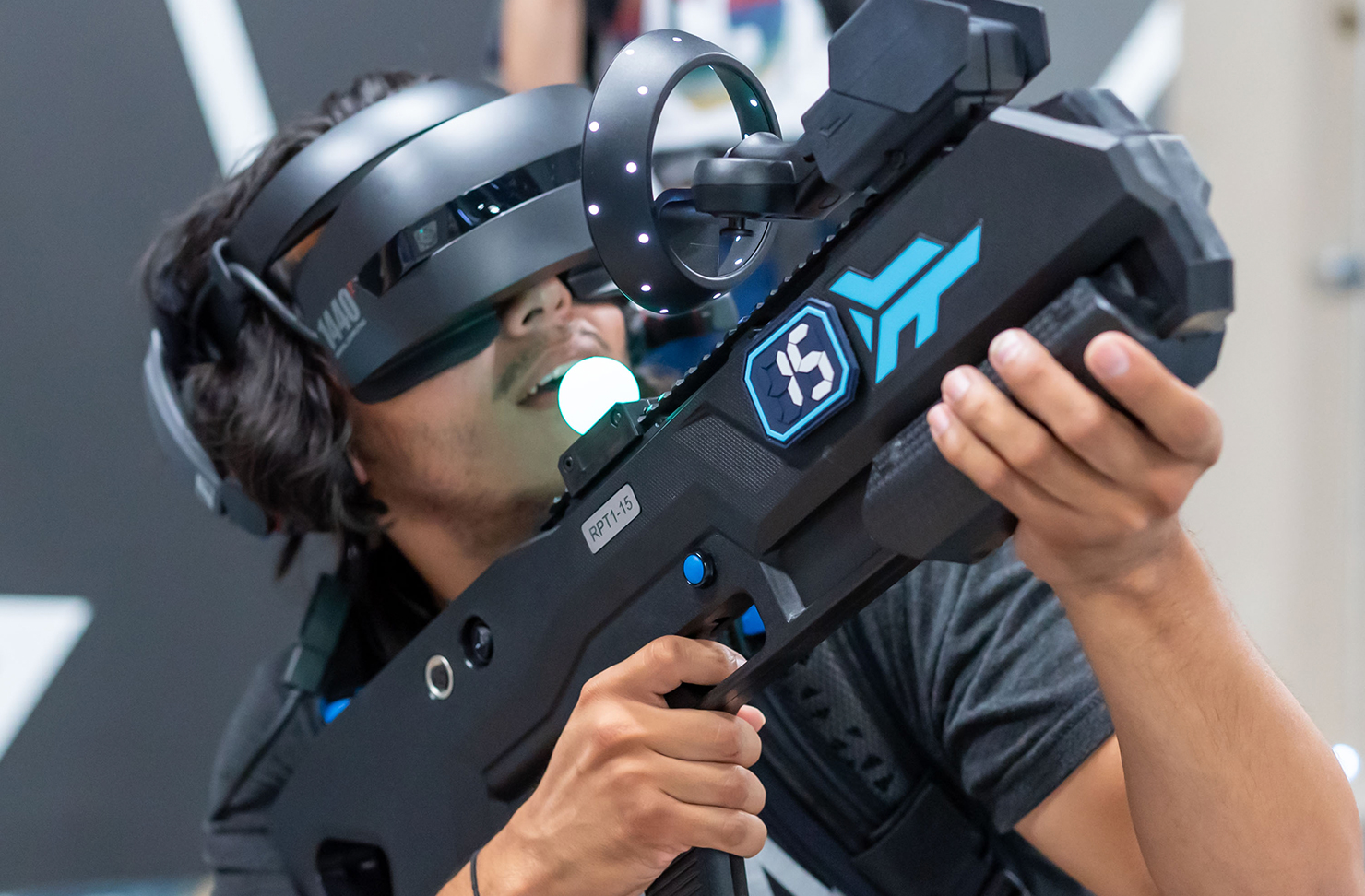 Rather than being stood in one place, at MeetspaceVR your body becomes the controller and the entire experience turns what can often be a very anti-social pastime into a team effort, providing full communications in your headset and, of course, a scoreboard for those who love to keep it competitive.
That goes for the staff too. Throughout your sessions which can run anywhere between half an hour to 45 minutes at a time, not only do they make sure to monitor all of the start-of-the-art tech bringing these scenarios to life, but they also keep you updated on your objectives via your radio comms.
Because they're always on the ball to make sure everything's running smoothly, the entire thing feels really intuitive and don't worry, you never have to worry about bumping into walls or each other — there a virtual markers for all that stuff.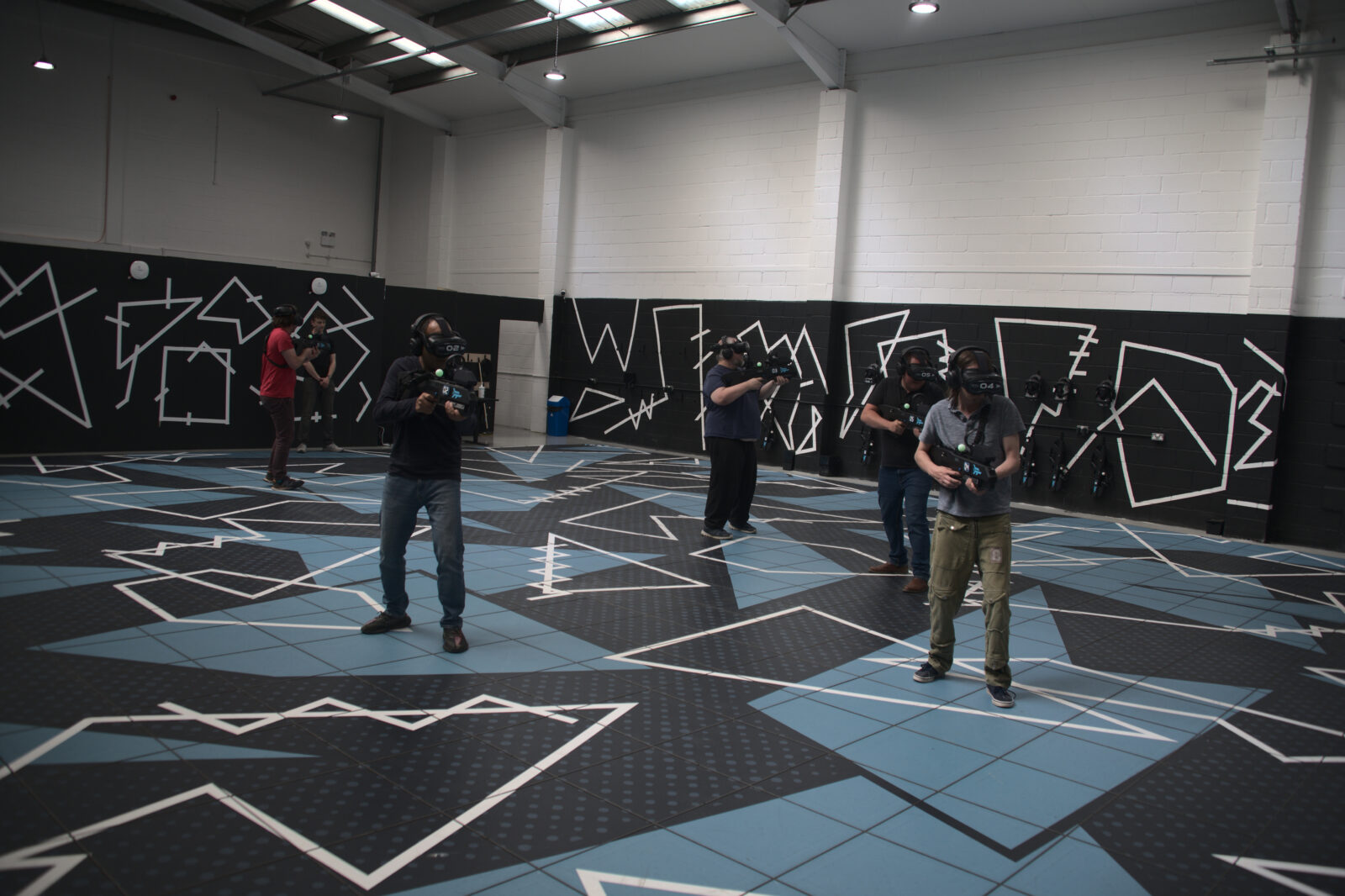 Digital arcade, virtual escape rooms and more
As well as familiar titles like Far Cry (based around third game), you can also do VR escape rooms and even just play mini arcade games like practising your basketball skills while you're waiting in the lobby.
One of their many mottos is "off-sites done right" and we can see why. We're already looking for our next opportunity to go on a works do and kill our co-workers in VR. Everybody needs to vent from time to time and this way you can do some team-building at the same time.
To think they transformed what was previously nothing more than a big empty warehouse into a fully-fledged virtual reality arena complete with briefing areas and areas to just chill out and play some console classics after you're knackered from running around is quite something.
You can even drink while you're there guys. You can only imagine the kind of carnage people can get up to when shooting zombies and having a pint.
Better still, MeetspaceVR is the only place where you can play the exclusive Zero Latency games catalogue in the UK, including Far Cry VR, Sol Raiders, Outbreak Origins and many more. You'll love to feel the freedom of their gameplay.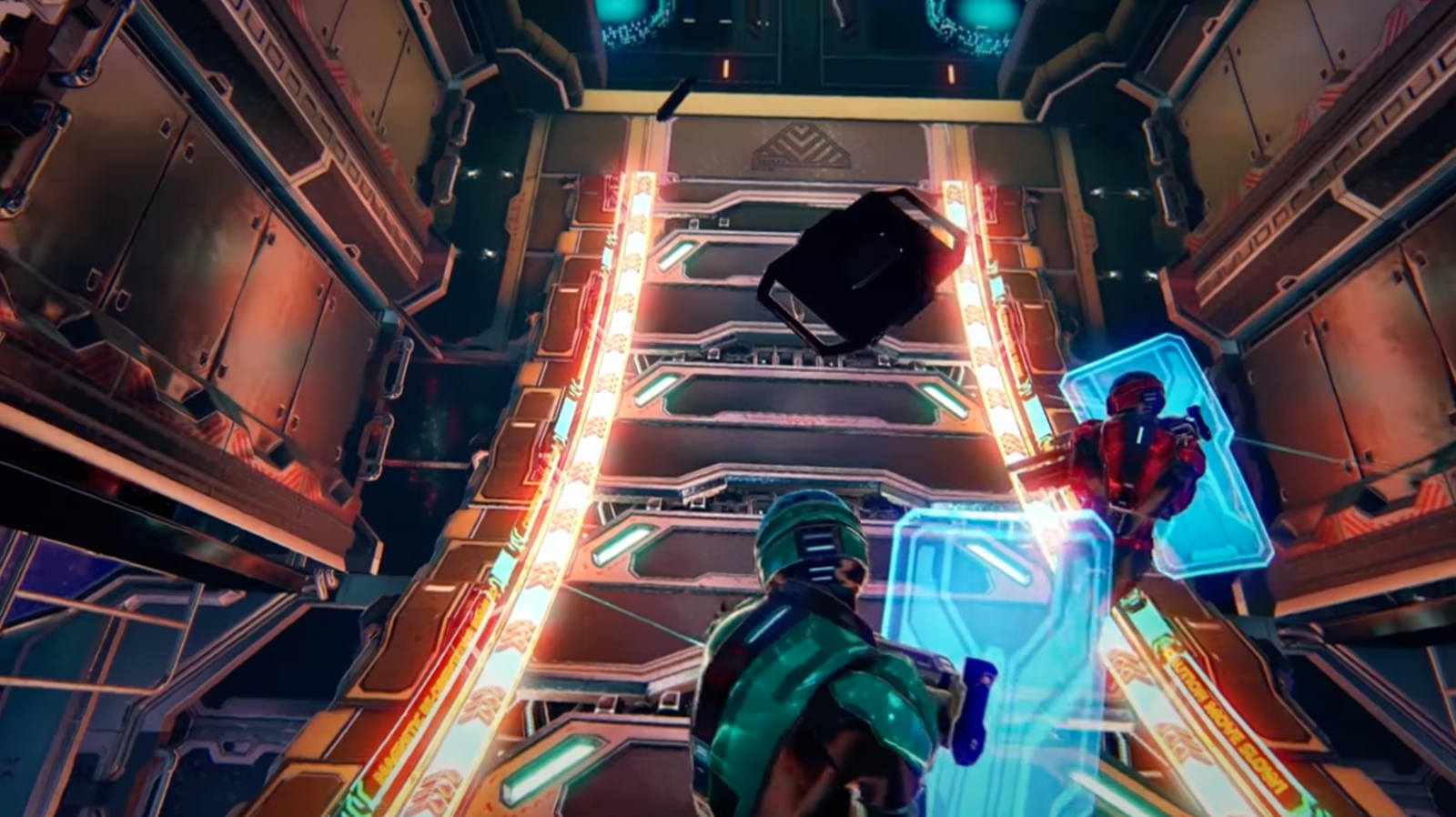 Read more:
Where and how much is it?
Located upstairs in North3 Stretford (M32 0TB) next to Trafford Park and just a five-minute drive from the Trafford Centre, or 25 minutes from the city centre, you don't have to travel far at all to be transported to an entirely different world thanks to the power of virtual reality.
Free-roam VR sessions start from just £24.95 per person and you can see all their various other packages on their website.
They even have gift cards that will make for a perfect Christmas or birthday gift, including their current Black Friday Offer, offering you 30% off until 28 November and also registering you as a Black Card member which grants you a 20% discount off all future bookings.
Get yourselves down there, folks. We promise it won't disappoint. This place is only going to keep getting bigger and we can't wait to see what they have in store.
For all the latest news, events and goings on in Greater Manchester, subscribe to The Manc newsletter HERE.
Featured Image — MeetspaceVR featuring Zero Latency (Supplied)