Sponsored
You can watch Marvel films with cocktails and popcorn at a hidden Manchester cinema this weekend
The Marvel Movie Weekender will be taking over King Street Townhouse from Friday 24 - Sunday 26 June.
A whole host of popular Marvel films are being screened at a hidden cinema in Manchester city centre this weekend.
If you'd consider yourself to be a fan of the Marvel Cinematic Universe and all things superhero, then you'll probably want to get yourself down to one of Manchester's most popular hotels, King Street Townhouse, this weekend as the venue's very-own exclusive cinema will be screening eight films from the iconic franchise.
The Marvel Movie Weekender will be taking over from Friday 24 – Sunday 26 June.
King Street Townhouse's vintage-style cinema isn't always one that everyone's familiar with, as it's tucked away in the hotel's cellars and seats only a handful of people at a time for the ultimate viewing experience, but it's well worth a visit and this weekend couldn't be a more ideal time.
The award-winning hotel is inviting fans to "assemble your Avengers" for a Marvel movie weekend, which is kicking off with screenings of all three films in the Iron Man series starring Robert Downey Jr as the title role on Friday 24 June.
Saturday will see two stand-alone Marvel classics screened, starting out with the groundbreaking 2018 smash-hit that is Black Panther, starring the late Chadwick Boseman as the title character.
The final film in the Avengers franchise and the second highest-grossing film of all time, Avengers: Endgame, will then round out the Saturday lineup.
Bringing the weekend to a fitting close, all three films in the original Spider-Man trilogy, with Tobey Maguire donning the spidey suit, will then be screened on Sunday for "a dash of Spider-Verse chaos".
Tickets to the Marvel Movie Weekender start from £15 per person for just the film, and are available to book on the King Street Townhouse website here.
If you want to upgrade this to include a cocktail, popcorn, and pick 'n' mix package, then it'll be £30 per person instead, and for those wanting a mini-Marvel Marathon, then you can either watch the whole Iron Man or Spider-Man trilogy for £50 per person.
A cocktail and treats are included in the movie marathon ticket prices.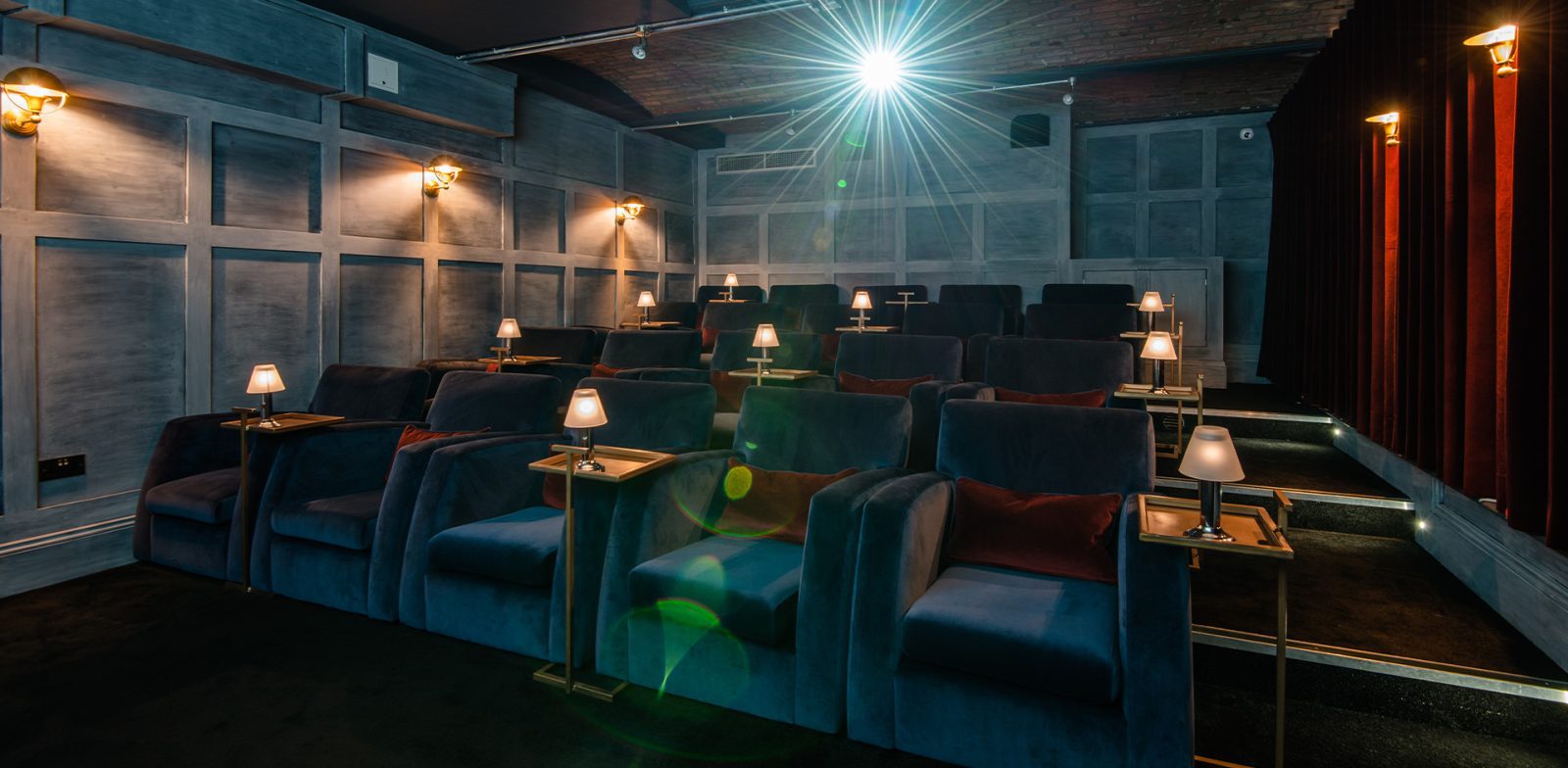 Marvel not really your thing? Don't worry, there's plenty of other cinema packages at King Street Townhouse too, including the 'Movie Night In' package – which gives you exclusive use of the whole private cinema to yourselves, and your party can pick any movie, documentary or sporting event to watch.
The 'Reunion Cinema Package' is also another popular one, which gives you and your friends and family private use of the cinema, the choice of what to watch, and also the option to add on a three-course dinner with wine at the King Street Townhouse Wine Cellar.
Other packages available to book include the 'Cocktail Cinema Package', the 'Cinema Brunch Experience', and the 'Cinema Afternoon Tea'.
You can find more information and get booking on the King Street Townhouse website here.
Featured Image – King Street Townhouse