Sport
People are trying to revive one of Greater Manchester's oldest football clubs and you can help bring it back too
With more than 140 years of history behind them, the Tameside team are trying to bring their club back to life.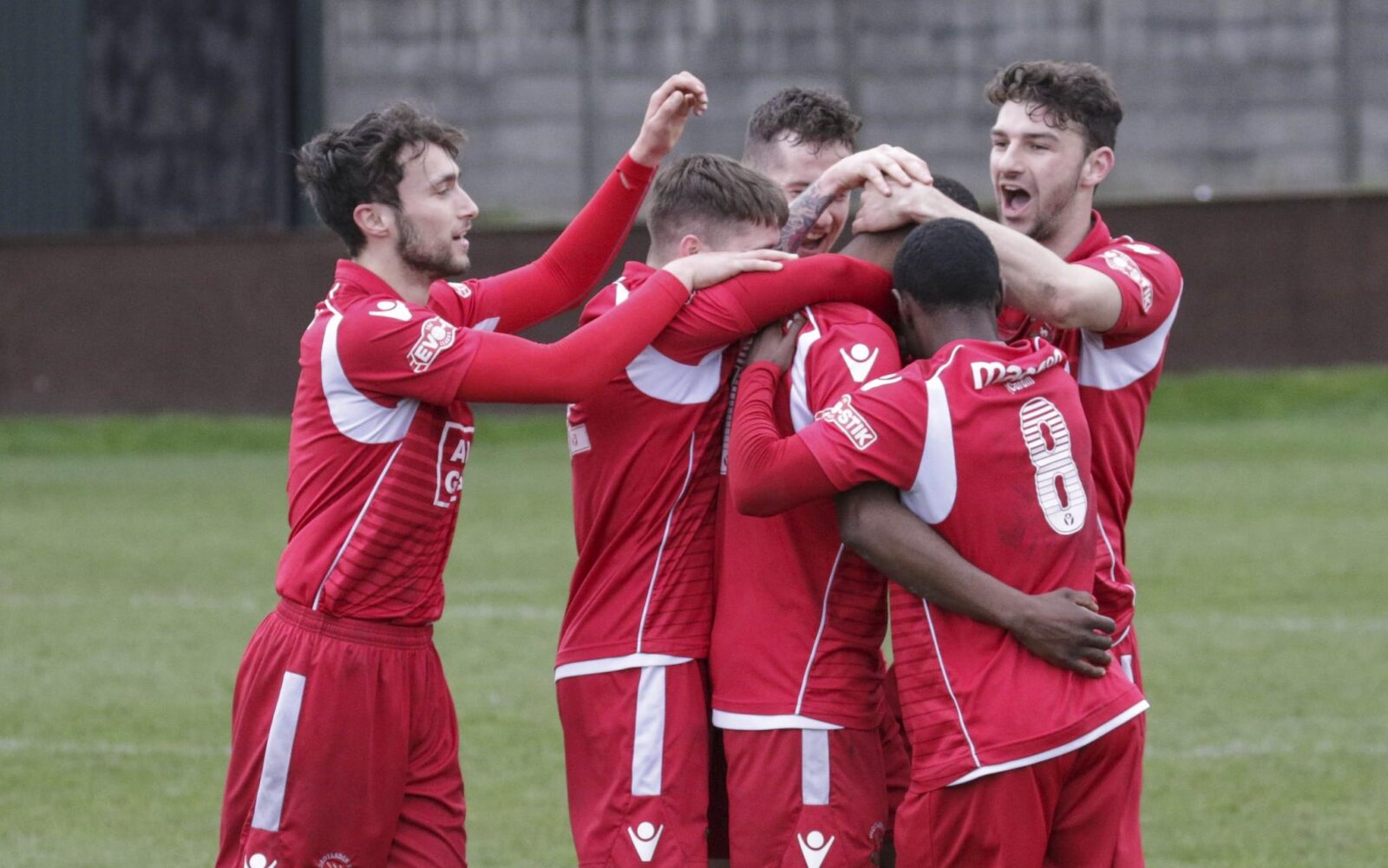 Back in August 2020, after falling victim to the financial fallout of the pandemic, Droylsden FC tragically had to bow out of the Northern Premier League and cease playing.
However, following a push from those still remaining at the club, some dedicated fans and loyal locals around the town, a campaign to resurrect the Tameside team is gathering momentum and now they are calling on Greater Manchester to do their bit.
Set up by the club's head of media Nigel Barlow, those trying to keep the Droylsden alive — a club which was founded all the way back in 1892 — have been holding productive meetings since January and people in the area are already showing their love and support for their local side.
A GoFundMe page has also been set up with over £2,500 in donations raised since February. However, they still have some way to go if they hope to reach their total £10k target.
As written in the description of the fundraiser, "Droylsden Football Club is on its way back but we need your help to carry on this great club's 140-year plus history…
"After two positive fan meetings with over 100 fans in attendance… we now know what the first steps are in order to allow us to play football at the Butchers Arms [Ground] again."
Barlow goes on to explain how the bulk of the money will go towards helping "gain a safety certificate allowing us to play football at the ground and welcome fans back" with renovations including "replacing bird netting and roof netting… safety floor markings… some perimeter fencing", labour costs and more.
The stadium was also sadly vandalised following its closure shortly after lockdown hit, with several repairs now needed in the William Pace Stand, named after the father of current manager and former player Dave Pace, who still remains in post despite the team's future remaining uncertain.
To date, thanks to all those who have donated so far and The Community Payback team spearheading the prospective comeback, more than £5,300 is said to have been raised as of 6 April.
Moreover, in a statement issued to 'The Bloods' Facebook page, they informed supporters that "the North West Counties are behind our application to join the league in 2023/24 season", although they are still waiting for full confirmation from the FA.
In the meantime, the club have continued to carry out numerous charitable efforts together with the local community, having been holding everything from charitable collection nights and family horse racing days to sports memorabilia auctions.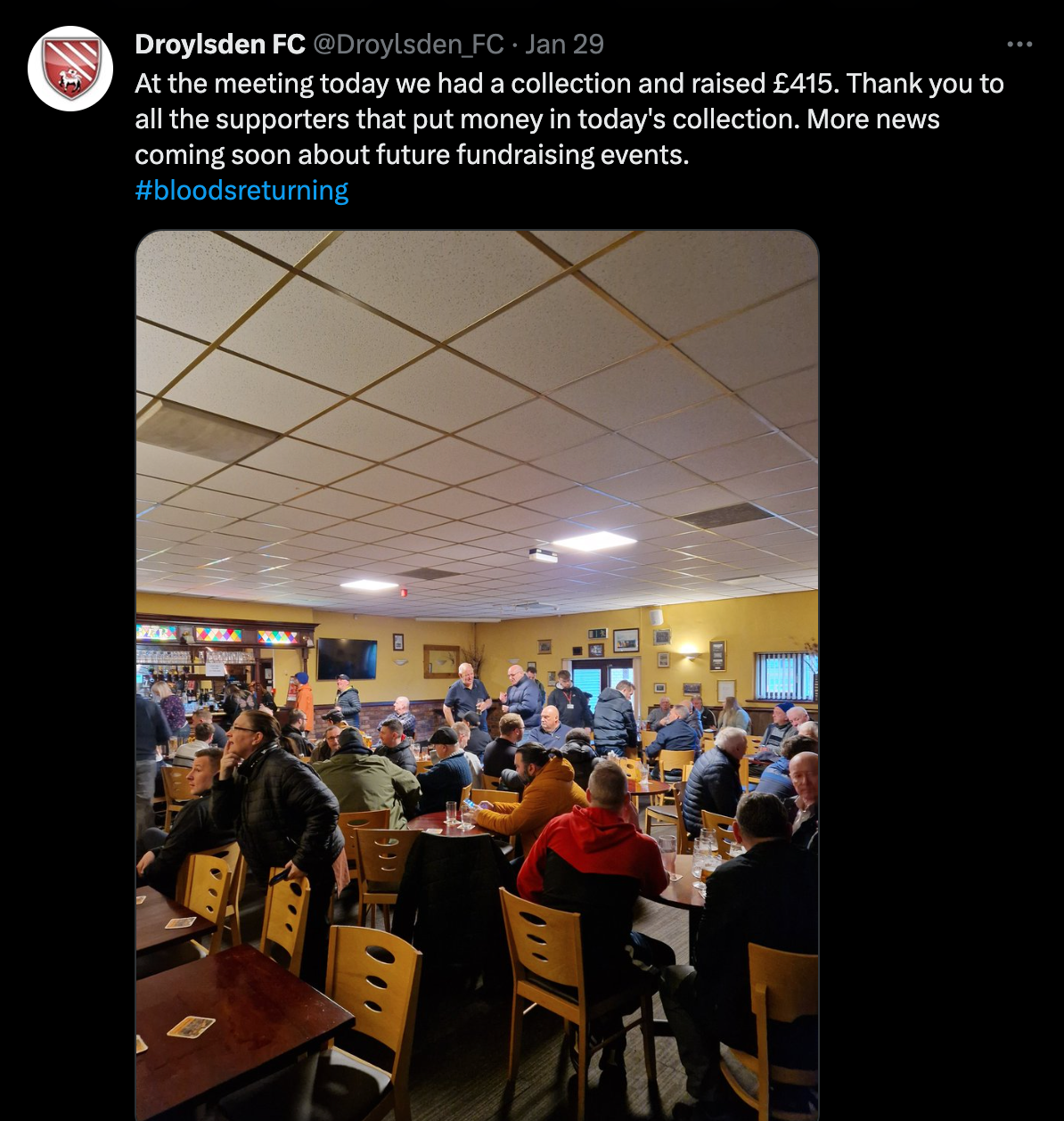 Read more:
It goes without saying that the club are asking for more Mancs to help and have reiterated that any donation, no matter how big or small, would be greatly appreciated.
We wish all the best for Droylsden FC and their future which, hopefully, lies back on the pitch and packing out the Butcher's Arms every weekend.
You can donate to Droylsden's resurrection fundraiser HERE.
For all the latest news, events and goings on in Greater Manchester, subscribe to The Manc newsletter HERE.
Featured Image — Droylsden FC (via Twitter)