Sport
England's official World Cup team photo is out, and they're wearing 'supermarket garms' again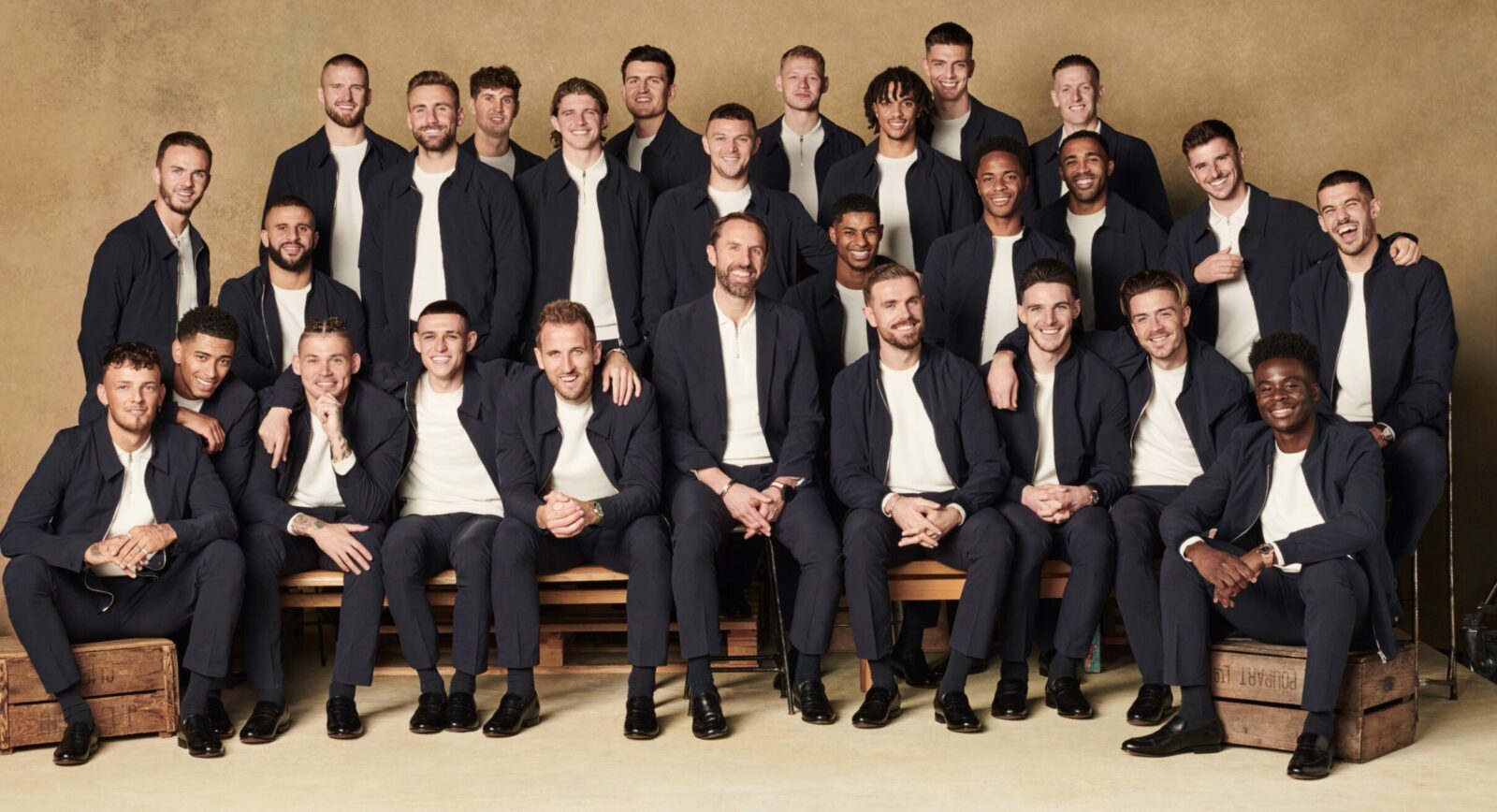 With less than a week to go before the FIFA 2022 World Cup officially kicks-off, the England squad's team photo has been released.
As the England team prepares to travel out to Qatar today, and with world football's biggest tournament set to begin this Sunday, the official squad photo – which is taken and released before every international football tournament – has been shared with fans on social media.
Once again, the photo of the 26 players and manager Gareth Southgate showed them all decked-out in clothing from the team's official tailor, M&S.
Or, as one fan chose to more-accurately describe it on Twitter, in their "supermarket garms".
Unlike in previous years though, this year's team photo has definitely gone with a more candid approach.
The official England team photo for EURO 2022 shared last year showed the team dressed head-to-toe in formal suits and ties and resembled more of a school year group photo, whereas this year, you could say it looks more like a group of mates taking a photo before a night out – with most of the players smiling or laughing, and some even looking like they could be mid sentence.
A smiling Southgate can be seen sat in the middle of the group of players, with cheerful captain Harry Kane and veteran midfielder Jordan Henderson on either side.
A series of equally-candid behind the scenes images from the photoshoot have also been shared.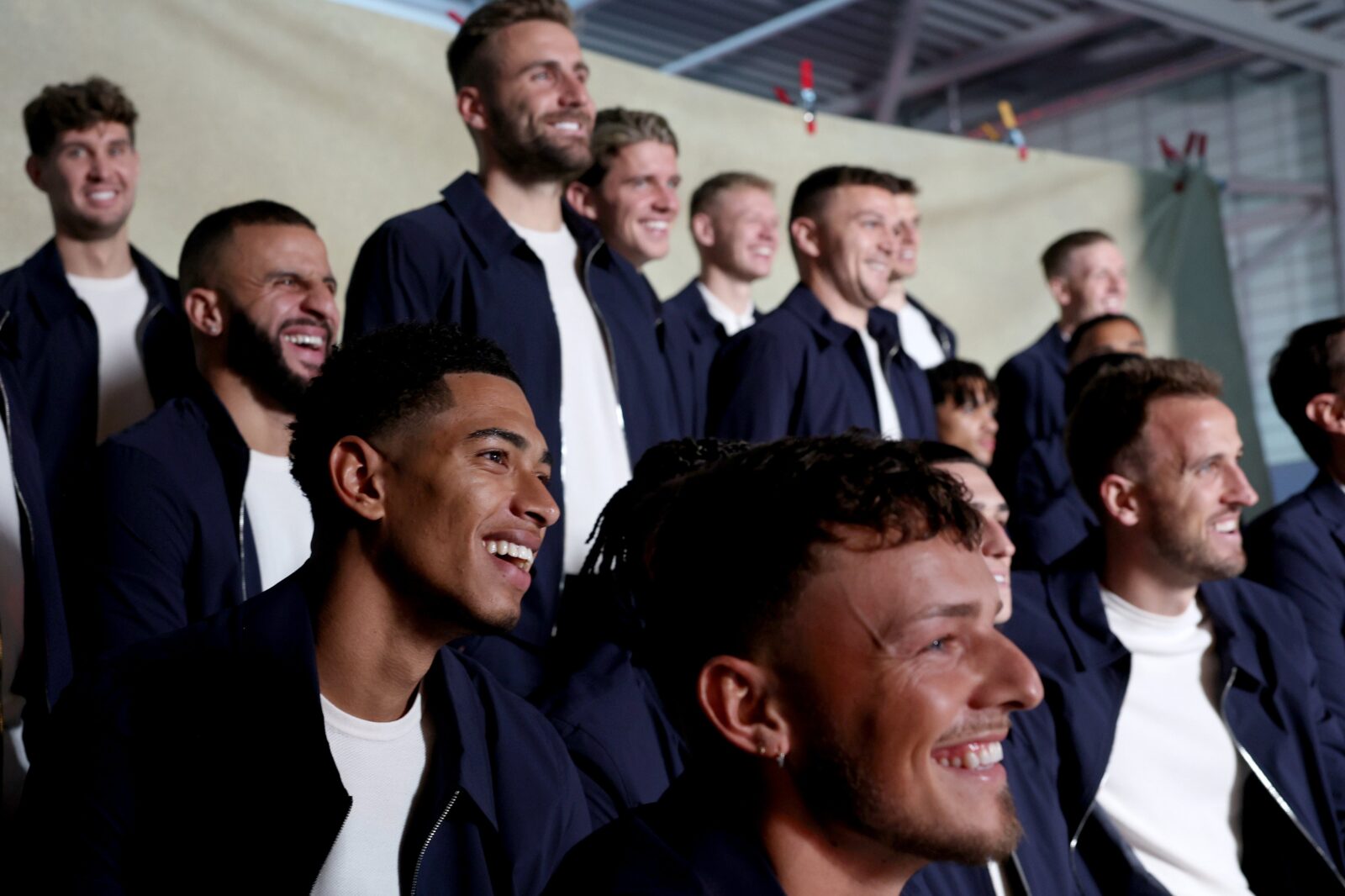 Fans have been reacting on social media to the shared photos, and seems like not everyone is impressed with the choice of tailor – yet again.
"Italy dripped out in Armani blazers, meanwhile England dressed in supermarket garms, how do we expect to be taken seriously?" one fan said on Twitter.
Another even went as far as to saying their outfits "requires a formal apology".
Plenty of other fans also pointed out that Leicester City midfielder James Maddison has awkwardly perched himself on the end of the group, and looks like the famous photo of Ashley Cole when he was pictured alongside his new Roma teammates.
Along with the official team pictures, the squad numbers for the tournament have also been revealed – with Southgate having given the numbers one to 12 to the same players who wore them at EURO 2020,
Read more:
The Three Lions' first game against Iran will kick off on 21 November.
Their second group game against the USA takes place on 25 November, and then the final clash of the group stage comes against Wales on 29 November.
Featured Image – England (via Twitter)