Sport
Chris Eubank Jr. suffers severely swollen eye following defeat against Liam Smith
He was largely the favourite to win, especially following Smith's controversial remarks before the fight, but was ultimately stopped in the fourth round.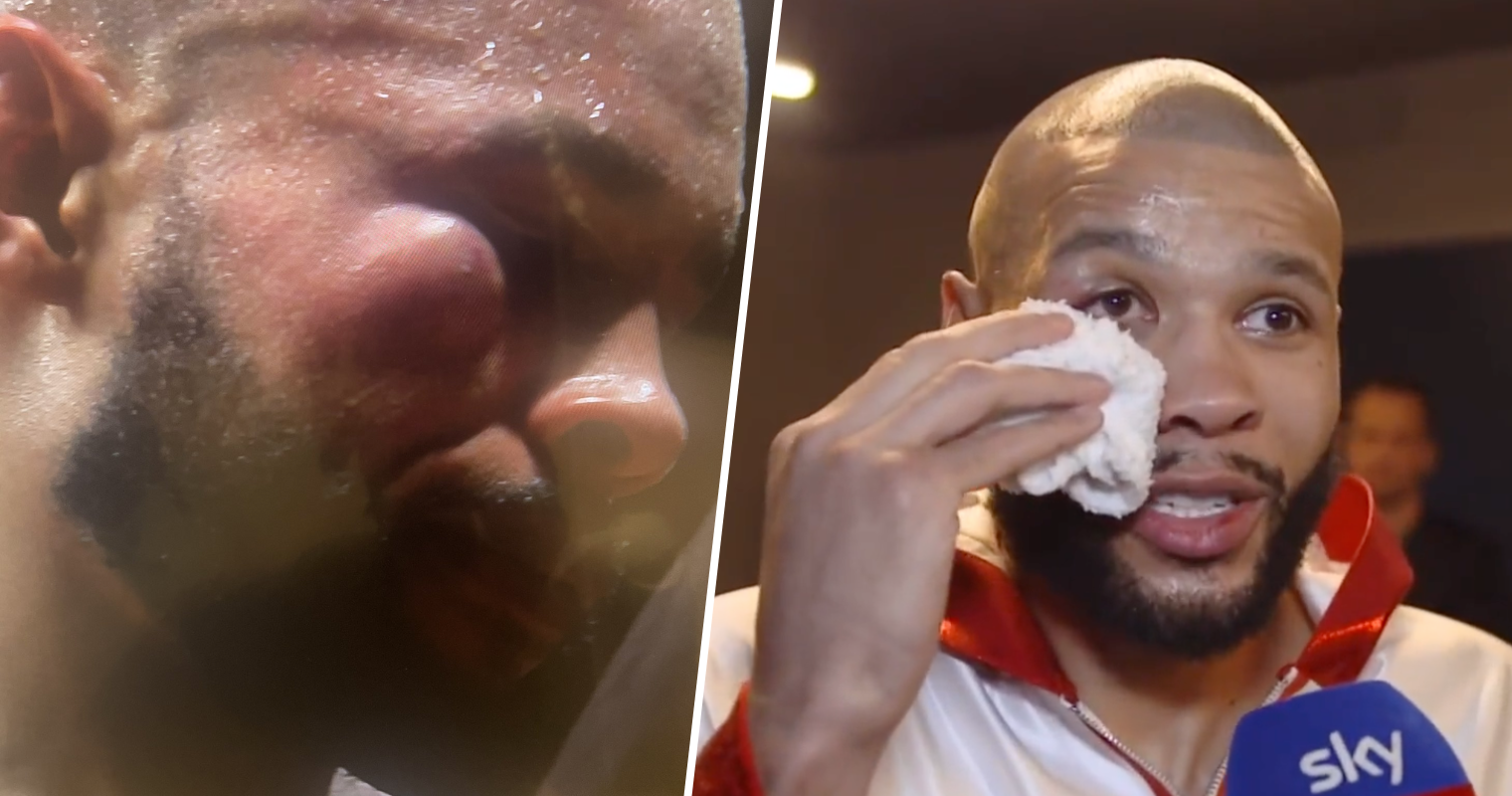 Boxer Chris Eubank Jr. suffered a badly swollen right eye following his defeat to Liam Smith in their middleweight fight this weekend.
The biggest fight of 2023 so far was held in Manchester's legendary AO Arena on Saturday, 21 January, with the hype around the much-talked-about match-up only further exacerbated by the ugly scenes that ensued in the press conference beforehand.
Fighter Smith, 34, made the step up from light-middleweight to face the son of British boxing legend, Eubank Sr., who was on an eight-fight winning streak prior to the bout and a year younger than his Liverpudlian opponent.
Lasting just four rounds, Smith ended up dropping Eubank twice, who looked dazed as he got to his feet on both occasions and had to be separated by trainers from each corner as he seemed initially unaware that the fight had been stopped.
The fourth-round stoppage is just the third loss in Eubank Jr.'s 35-fight career, having made his debut back in 2011.
Despite landing several of his own shots and having been up on the scorecards in the opening three rounds, Smith launched a flurry of punches to knock him down for the first time before following up with a clinical volley of blows to finish him off just moments later.
Speaking to Sky Sports in the aftermath, Eubank said he "was enjoying himself" until Smith caught him with "a once-in-a-lifetime blow". He went on to insist that he felt he was dominating the fight and could have continued had the referee not made his decision.
Nevertheless, it was not to be and the Hove-born boxer was left with a rather sizeable swollen eye.
While the victory on the night might have gone his opposite number's way, Eubank Jr. has received a raft of praise for his handling of the unpleasant situation that transpired in the pre-match presser.
Although he apologised for his own reaction to Smith's antagonist and what many considered offensive comments, with Sky forced to issue an on-air apology for the "personal and homophobic remarks made on stage", many have applauded him for standing up for the LGBTQ+ community.
For those unaware, Smith made several suggestions regarding Eubank's sexuality, with the latter responding: "I'd rather be gay than a cheat".
You can watch the exchange here:
Read more:
While Eubank Jr.'s eye might have been heavily damaged, his pride was not and, if anything, his popularity has increased in the wake of Smith's outburst.
Following the fiery face-off, Eubank made it clear that he stood in solidarity with the gay community by donning the rainbow armband in the subsequent weigh-in and went on to write on Twitter: "We don't discriminate… we don't alienate. We want boxing & sport as a whole, to be all-inclusive."
As for Smith, he has since apologised for remarks, insisting that "I'm not homophobic in any way, shape or form, I'm far from it".
However, for many, his backtracking has been seen as an empty sentiment made to protect his public image and highlights how much more still needs to be done to combat the culture of homophobia that still prevails throughout modern sports.
For all the latest news, events and goings on in Greater Manchester, subscribe to The Manc newsletter HERE.
Featured Image — Sky Sports/Michael Benson (via Twitter)