Sport
Jesse Lingard says he used booze to 'take the pain away' during final days at 'outdated' United
He shed light on everything from family struggles with depression and alcohol to being abused by fans and United blocking a loan move last year.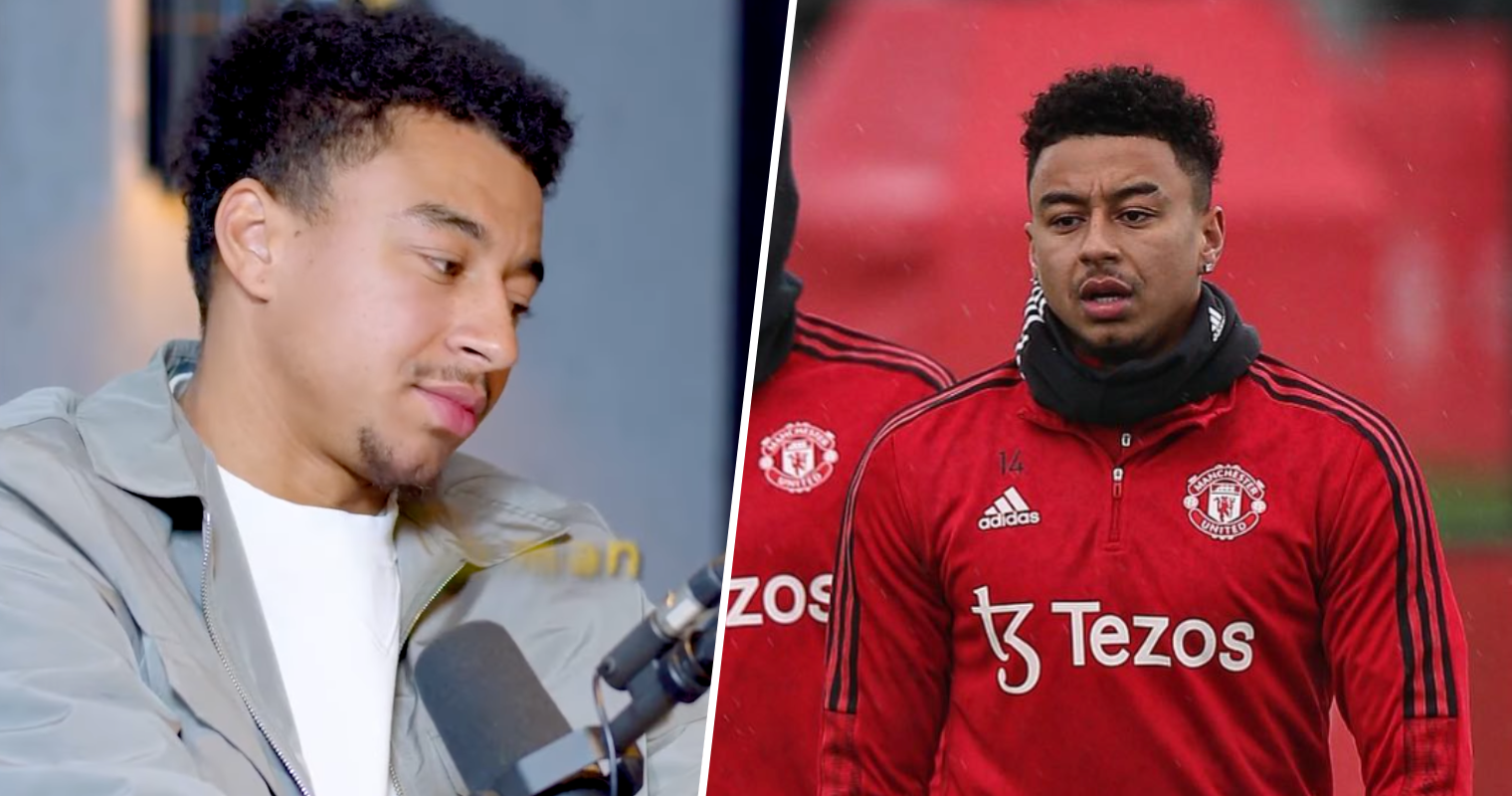 Jesse Lingard has given a tell-all interview on Stephen Bartlett's Diary Of A CEO podcast, discussing his struggles with depression, alcohol, falling out of favour at Manchester United and more.
Speaking on the popular podcast series earlier this week, the former United academy player opened up about how the final days at his boyhood club transpired, shedding light not only on his own personal struggles but decisions made in the background by higher-ups which only hampered things even further.
Lingard spent 22 years a the club and broke into the first team in the 2015/16 season under Louis van Gaal, scoring winning goals in both the FA Cup final and Community Shield and going on to become a trusted first-team regular under multiple managers.
However, the Warrington-born midfielder fell out of the squad in 2019 and only managed four starts in 22 appearances during his final season under Ole Gunnar Solskjær and interim coach Ralf Rangnick. As he explained to Bartlett, there was a lot more than just a lack of game time going on behind the scenes.
One of the first things he covered in the lengthy and extremely honest discussion was how things turned so sour at United that he started to use drinking and regular 'nightcaps' as a way to "try and take the pain away".
Not only did he stop getting game-time at Old Trafford but despite looking like a rejuvenated and crucially happy figure while spending half a season out on loan at West Ham in 2021 — bagging nine goals and five assists in 19 games — he also had a transfer blocked by the club in January 2022.
As was reported at the time, despite United deciding to keep him as a squad player, newly bought Newcastle were also reportedly in for the 30-year-old following his resurgent spell in London but the board ultimately decided to block the move.
It was later reported that Jesse asked for days off which he denied publicly at the time and went on to reiterate to Bartlett that it was a fabrication by then-newly appointed football director, John Murtough, and made public by Rangnick. Always two sides to every story.
To make matters worse, it's not like anyone could begrudge Lingard for requesting time off even if he did; on top of the horrific levels of abuse he was receiving from his own club's fans, he was also struggling with numerous personal issues.
As well as his grandfather battling prostate cancer (a figure who has always played a key role in his life), he was also having to deal with his mother's struggles with depression, which became so severe that she was admitted to hospital in 2019, leaving Jesse to look after younger siblings Jasper and Daisy-Boo.
"The depression was so bad she couldn't really cope anymore and she needed to go away and get help," he told Bartlett. "My little sister who was 11 at the time, and my little brother who was 15, for me, I was still going through my own things as well. So I wasn't really the big brother they wanted at the time."
He confessed, "I just wasn't there mentally" and noted that he receive some support from Solskjær during the difficult period. Despite having wanted to get back out there and play football for so long, he said he suddenly "didn't want to be on the pitch" anymore and needed a break from the spotlight.
Read more:
It's deeply saddening to hear that the faithful United servant and England international was subjected to such poor treatment by fans from his own club while all this was going on. More importantly, it's an important reminder that abuse of any kind, online or otherwise, is simply not on.
Now thankfully enjoying his football again at Nottingham Forest, Lingard later went on to try and explain the various issues surrounding his former club. Putting it quite simply, he said that they are "so far behind on everything", whether it be the training facilities, the recruitment or even the social media.
Many have noted that these comments echo the complaints made by Cristiano Ronaldo in his no-holds-barred interview shortly before he was released from the club too, though admittedly, we're sure most Reds would agree — it was more the way he went about it.
You can watch Jesse Lingard's full interview on The Diary Of A CEO podcast down below:
For all the latest news, events and goings on in Greater Manchester, subscribe to The Manc newsletter HERE.
Featured Image — Diary Of A CEO (via YouTube)/Jesse Lingard (via Instagram)