Sport
Cristiano Ronaldo is catching flak for meeting 'friend' Jordan Peterson
The Manchester United star posted a picture with the controversial psychologist and author on Saturday.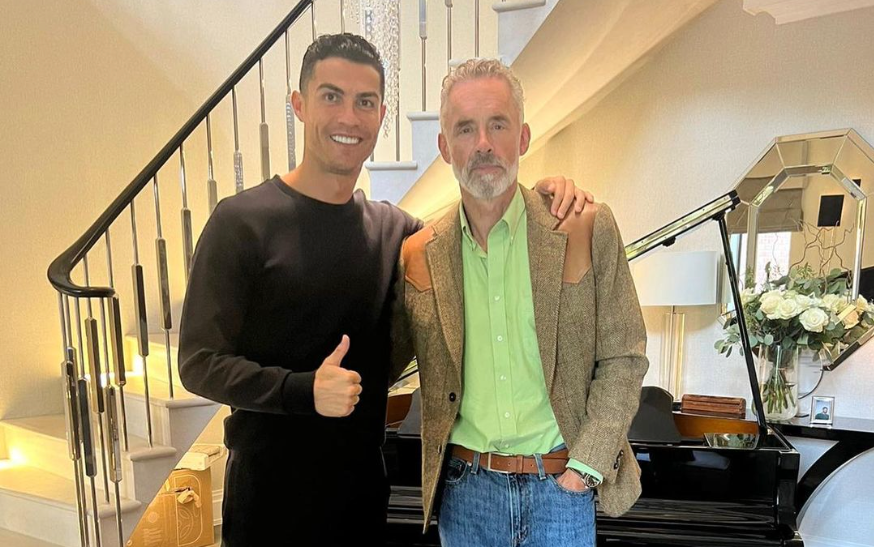 Cristiano Ronaldo is receiving heavy criticism after he posted a photo with controversial speaker and clinical psychologist Jordan Peterson over the weekend.
Sharing an image to his Instagram on Saturday, 10 December, the Manchester United legend was seen posing with his arm around Peterson along with the caption: "Nice to see you my friend!"
While the details surrounding the meeting remain unclear, the Portuguese captain hinted that this won't be their last.
He also wrote "see you soon" in the hashtag.
Peterson, 60, replied by stating: "I've rarely met anyone who more clearly deserved what they earned. Good to meet you". The Canadian has long been outspoken on modern work culture, purporting to have put in at least 14 hours a day since 1985 – i.e. more than 100 hours each week for nearly 40 years.
The author, psychologist and public speaker has become one of the most divisive figures online in recent years due to his opinions on women, masculinity and gender politics as a whole.
Safe to say, many Manchester United and Ronaldo fans didn't take well to seeing the two together.
Plenty of those commenting below the Instagram post itself settled for a series of throwing up emojis; some simply wrote 'disappointed', however, several expressed their support for both.
Read more:
On the other hand, many others reacting across social media seemed less than surprised by the pairing:
One again, many came to the number seven's defence, with one person responding: "In what world is Cristiano entitled. He grew up in a shack in a severely poor island of Portugal. And is one of the hardest workers on the planet. You are severely uneducated with a comment like that."
Nevertheless, many went even further by citing a quote from Peterson's thought's on feminists and drawing a correlation between Ronaldo's own controversies.
The sports star 'firmly denies' the allegations made by Kathryn Mayorga, an American woman who told Der Spiegel that Ronaldo raped her in a Las Vegas hotel suite back in 2009.
Regardless, Ronaldo is reported to have paid Ms Mayorga an out-of-court settlement of $375,000 according to leaked documents viewed back in 2019.
With that in mind, for many football fans, his legacy was called into question some time ago.
Featured Image – Cristiano Ronaldo (via Instagram)