Sport
Why Manchester United's game is postponed but others aren't this weekend
Seven out of the ten Premier League games are still going ahead.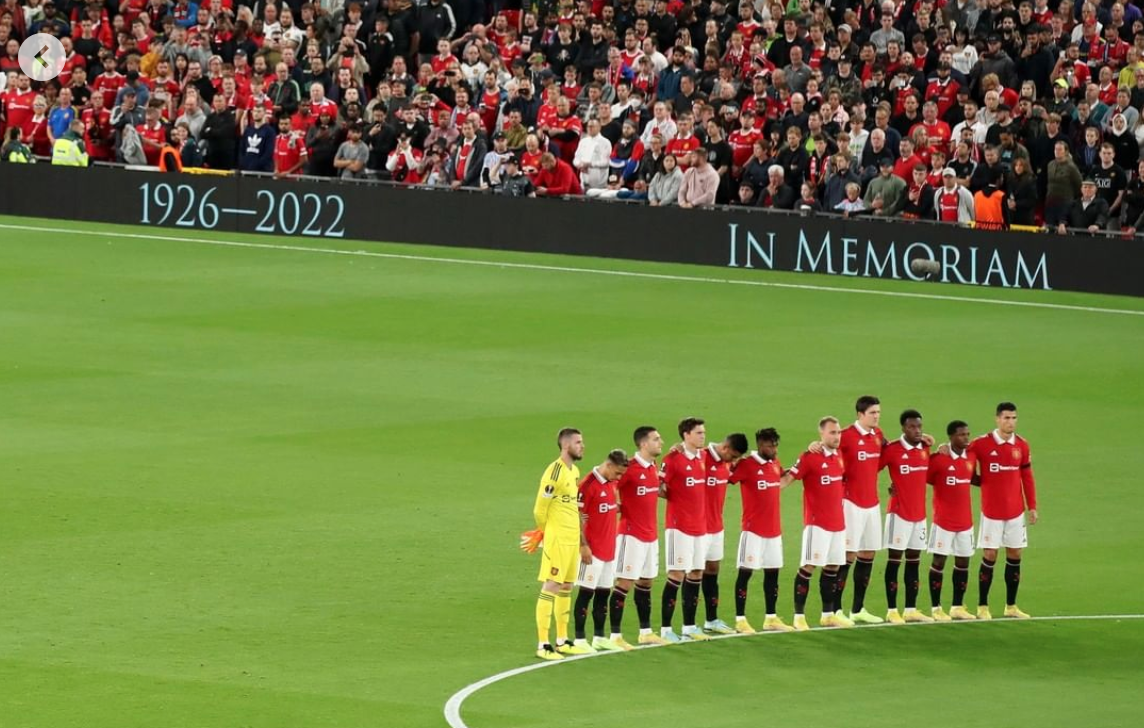 Many football fans have been left scratching their heads after three out of the ten Premier League matches this weekend have once again been postponed following the death of Queen Elizabeth II – one of which is Manchester United's home game against Leeds United, originally scheduled for Sunday 18 September.
It was fairly unsurprising that last weekend's raft of fixtures were cancelled following the Queen's passing on Thursday, but punters have now been left confused by this latest decision that also sees Liverpool's trip to Chelsea and Brighton & Hove Albion's match against Crystal Palace postponed.
However, although most were quick to assume that the FA are choosing to prolong their period of respect, this rationale makes little sense when just six teams have been impacted.
As it turns out, the matter is more to do with policing.
Reduced police resource
As explained in the Prem's full statement, despite seven out of ten games going ahead as normal: "Following extensive consultation with clubs, police, local Safety Advisory Groups and other relevant authorities, there was no other option but to postpone the three fixtures."
Put simply, Premier League matches are classified as Category A, B or C in advance of every season: A being the lowest risk of fan disorder and C the highest. Beyond that there is also ER (enhanced resources), which are reserved for the biggest of derbies when trouble is expected and more than 500 local officers are often deployed.
Both United v Leeds (a historic rivalry) and Liverpool v Chelsea have been classified as Category A this year; meanwhile, Brighton's derby against Palace on Saturday was already in doubt following rail strikes and has now faced the chop due to further exceptional circumstances surrounding the Queen's funeral.
Read more:
As a result of Monday's state funeral, hundreds of police are set to be reassigned to London and as a retired chief superintendent turned lecturer told The Athletic, not only will these officers 'be there for as long as the Met think they're needed' but cities are also planning their own commemorations, obviously creating a 'second draw on resources'.
While the organisation goes on to thank the UK Football Policing Unit, local police forces and broadcast partners for liaising with them during this difficult time, fans of the affected clubs have been less than impressed by the decision.
Some have even posed the possibility of playing the games behind closed doors – another suggestion which hasn't gone down well:
Notwithstanding any further unseen developments, the remainder of Friday, Saturday and Sunday's games are due to go ahead, with kick-off being moved for the likes of Brentford v Arsenal and Everton v West Ham.
It is worth noting, however, that grounds still hosting matches this weekend are still likely to see a reduced police presence due to the surrounding events, leading many to argue that if further postponement was necessary then it should be a catch-all decision or not at all.
Featured Image – Manchester United (via Instagram)