Sport
David Beckham called Harry Maguire to offer his support following abuse during England vs Scotland
Beckham knows all too well how much of a toll fan abuse can take.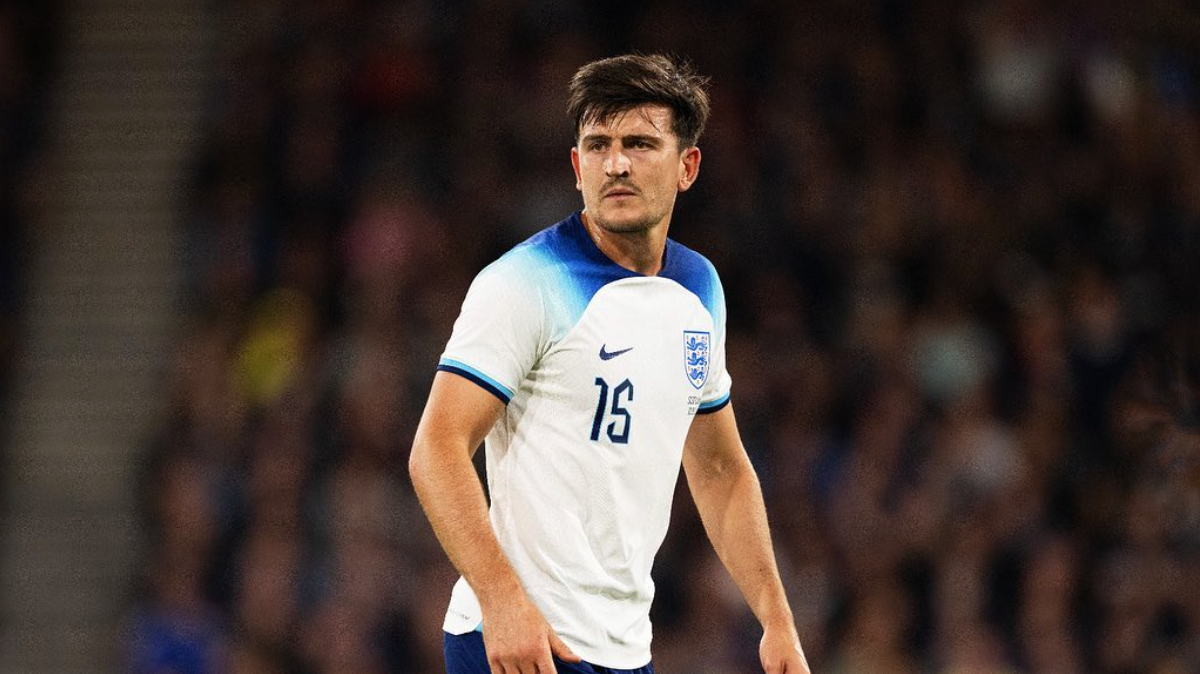 Manchester United and England star Harry Maguire has revealed that football legend, David Beckham, reached out to offer his support following abuse from fans, having called him after England's game against Scotland back in September.
The Premier League defender — whose career has been taken somewhat of a wobble, to say the least, over the past couple of years — has been subject to a torrent of abuse and jeering not only from opposition fans but sometimes his own supporters when representing both club and country.
Perhaps the worst instance of this was the Scotland match mentioned above, in which Maguire was hounded by tens of thousands of fans inside Hampden Park which, after giving away an own goal, only got worse as the game went on.
Sadly, it was by no means Maguire's first rodeo, having been booed by the England support this time last year and by travelling United fans on their most recent pre-season tour. With that in mind, knowing all too well what the kind of abuse is like, Beckham was kind enough to give him a ring.
Speaking to reporters ahead of England's friendly against Australia on Friday, 12 October, Maguire explained how Beckham called him "after the Scotland game", adding that it was a "really nice" gesture and one that was much appreciated after a difficult moment for him.
Detailing how Becks "reminded [him] of the career [he's] had to date and the big moments in [his] career" that he's produced and played a part in — i.e. winning a first trophy with Man United and making it a World Cup final with the national team — it's clear that the conversation was an uplifting one.
"When you're going through tough moments in your career", the 30-year-old continues, "you've got to think on past experiences, memories; where you've gone in your career and what you've been through.
"Every career is so up and down, especially when you reach what I've reached in terms of being the captain of the biggest club in the world for three and a half years. [Beckham's] been in that position and he knows what it's like". Despite now being one of the most beloved players ever, his new Netflix documentary has reminded people just how much abuse he went through — and plenty more.
Following being sent off in the 1998 World Cup against Argentina after kicking out Diego Simeone, the 48-year-old famously had effigies of his likeness hanging in the street, was booed and tormented at nearly every game for a whole season and some even threatened to kidnap his first child, Brooklyn.
Truly sickening stuff.
As Maguire went on to add: "Obviously, I watched the documentary and I couldn't believe how much he went through at the time. In the documentary, Gary Neville speaks about how resilient he is as a person and I think he's been a huge role model for many footballers growing up, especially in my era".
Speaking after the abuse during the England vs Scotland game, Maguire's mother also issued a statement saying that her son's treatment has "gone far beyond football" and that on a humanistic level, let alone for a concerned parent, it has been "heartbreaking" to sit and watch him suffer.
Read more:
Following such chronic abuse and the subsequent lack of confidence and/or convincing performances, Maguire was ultimately stripped of the Man United captaincy this season and has had to settle for being a squad player for the majority of games.
Despite training intensely before the start of the new campaign and aiming to fight his way back into the team, the sidelined centre-back admitted he might have to leave Old Trafford if he remains a "bit-part player", having already nearly left the club this summer.
Whether United's injury woes at the back will see him given a chance to get back in the starting line-up remains to be seen.
For all the latest news, events and goings on in Greater Manchester, subscribe to The Manc newsletter HERE.
Featured Image — Harry Maguire/David Beckham (via Instagram)