Sport
Internet's heartwarming reaction as popular football podcaster, HLTCO, reveals face and struggles with disability
An inspiring story.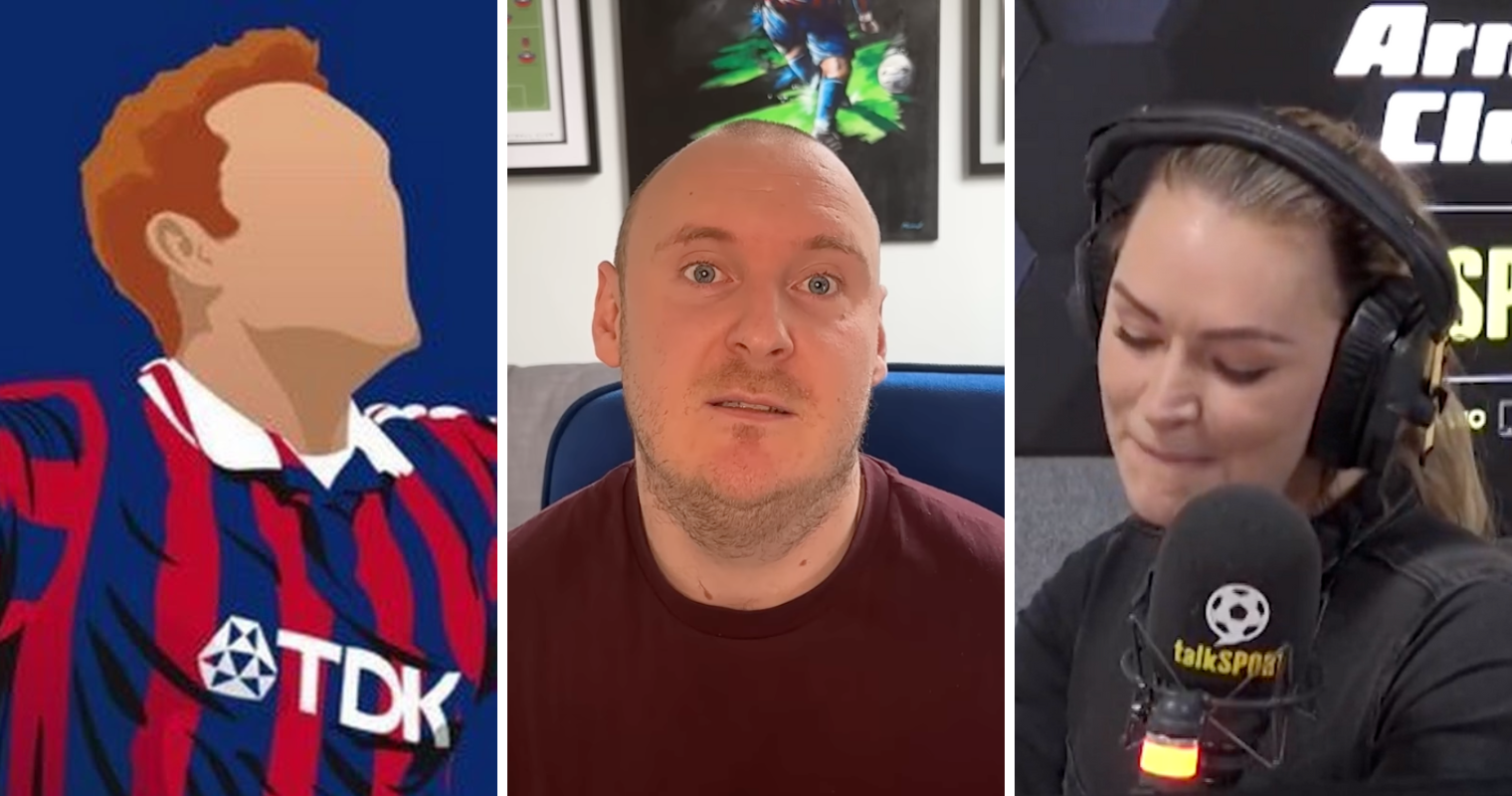 Highly-regarded football podcaster and content creator, HLTCO, has finally revealed his face and full identity. Better still, the reaction online has warmed our hearts.
Unveiling himself for the first time on a brand new YouTube channel under the same name, the extremely popular football fanatic, commentator, journalist and Crystal Palace fan brought the mystery surrounding his 12-year-long alias to an end with his first video.
For more than a decade, football Twitter and social media, in general, have known him as HLTCO ('Hopkin Looking To Curl One' — inspired by a famous goal by Palace's David Hopkin in the 1997 play-off final) and while his name has been out there for a while now, most are only familiar with the acronym.
That was until this Monday when the man himself, Dan Cook, showed his face to his 114,200+ strong following for the first time in over a decade and while he admitted it was "genuinely scary putting [himself] out there", he was embraced with open arms by his fans and social media at large.
As explained in his lengthy 15-minute piece to camera, the main reason that he waited so long to show himself on a public forum was that he suffers from cerebral palsy, stating: "there's been a real push and pull and emotional turmoil that has gone alongside my perspective on myself".
Confessing that he hasn't always been completely reconciled with how he feels about being disabled, speaking out in this way and going public with what is clearly a very personal struggle was no small feat, so can only applaud him for his bravery.
For the longest time, Dan has defined himself as someone "obsessed with football" and geared virtually all aspects of his personal and professional life towards immersing himself in sport, which is part of the reason why so many people who shared his interests have towards HLTCO to begin with.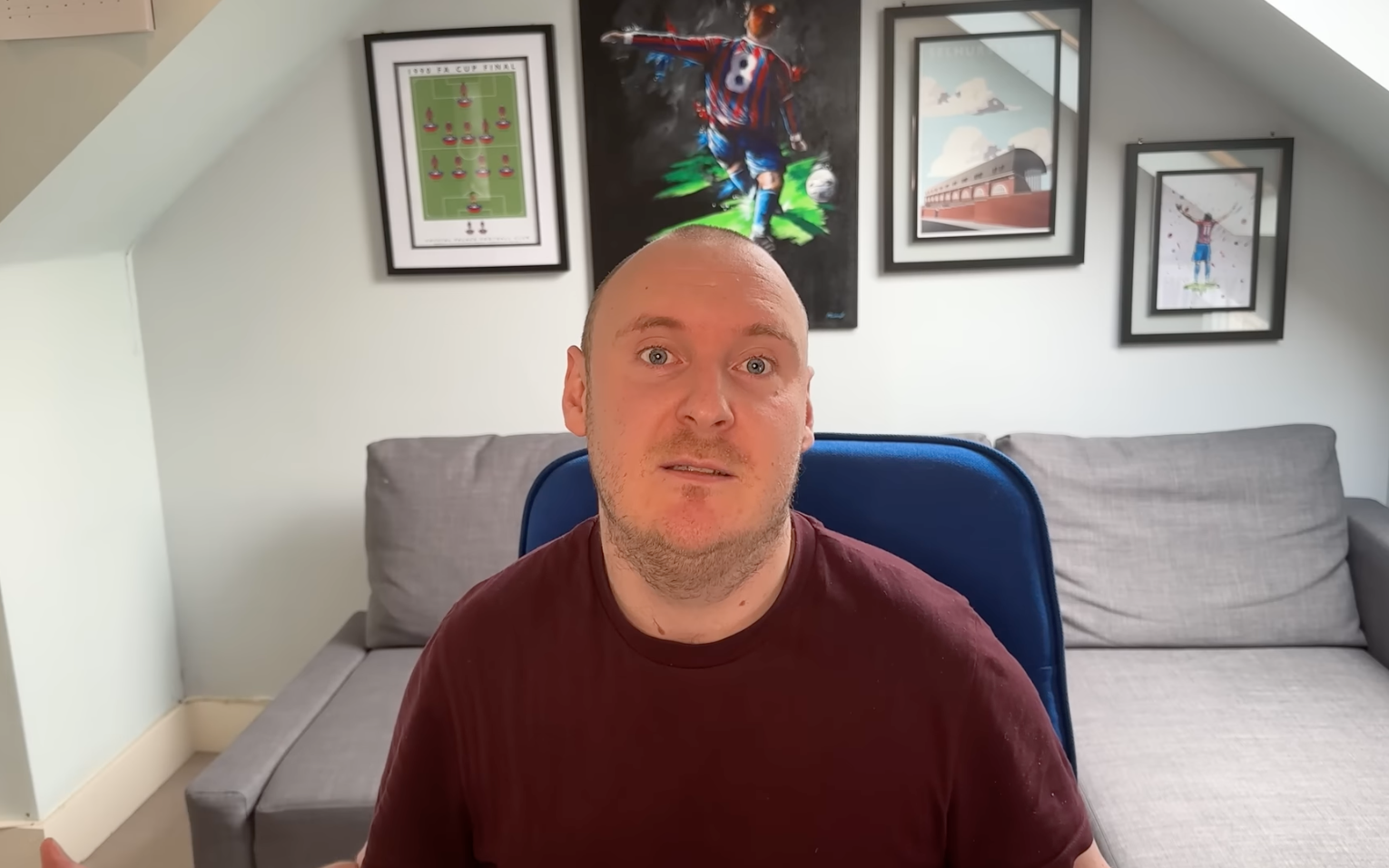 Upon seeing his latest update, his social media channels have been awash with touching messages from well-wishers and plenty reassuring him that he had never had anything to worry about when it came to simply being himself.
One person said, "You'll inspire many others to get involved in things they love", another labelled him a "hero who deserves all the love [he] is receiving"; a third explained how his content has touched them on an even more direct level:
"I can relate to this and you. I felt the same with my disability affecting parts of speech and my left side. Took me a while to have the guts to do YouTube videos. Keep smashing it".
Even those who haven't always been a fan of his content came out to show their support and recognise the courage it took to overcome the anxiety surrounding his disability.
After having spoken and seen each other on an earlier podcast he alludes to in the video, sports journalist Laura Woods said that she had no idea that Dan had any kind of disability and, like most others aware of the account, simply followed him for his footballing opinions.
She later went on to take up a section of her talkSPORT breakfast show to discuss the reveal video, share her thoughts on his wonderful and insightful content, as well as how she got to know him through the industry and, fundamentally, separate from any knowledge of his condition.
It is a truly lovely watch that clearly hit home with the well-known Twitter personality who had always been wary of sympathy or special treatment and has gone on to make a name for himself through nothing other than hard work and great content.
As co-host Ally McCoist rightly points out during the segment, it seems unbelievable that people would abuse others diagnosed with cerebral palsy but as Woods points out, "it's social media: everything happens on there, everything you can think of".
With that in mind, Dan often worried his condition might limit and/or prevent him from feeling confident enough to "go down the path of working for a formal publication", so he spawned the HLTCO brand which allowed him to talk about his beloved Crystal Palace and develop his career organically instead.
Turns out, he's gone on to develop one of the most avid followings on the platform, cultivating a huge number of fans who tune in to enjoy his tweets, podcast and, soon, YouTube videos. Moreover, the responses to both his video and Laura's shows there are still plenty of nice people on the old 'bird app'.
Read more:
Above all else, his success story serves as a shining example to anyone looking to overcome personal obstacles and do what they love.
Well in, Dan.
You can watch his full face reveal and hear more about what's coming from him in the near future down below. Be sure to check out the HLTCO Podcast while you're at it.
Featured Image — HLTCO (via YouTube)/talkSPORT (via Twitter)