Sport
Inside the £500k Oldham gym owned by Paul Scholes and his children
The fact this place started out as a virtual bootcamp during lockdown and has come as far as it has is incredible.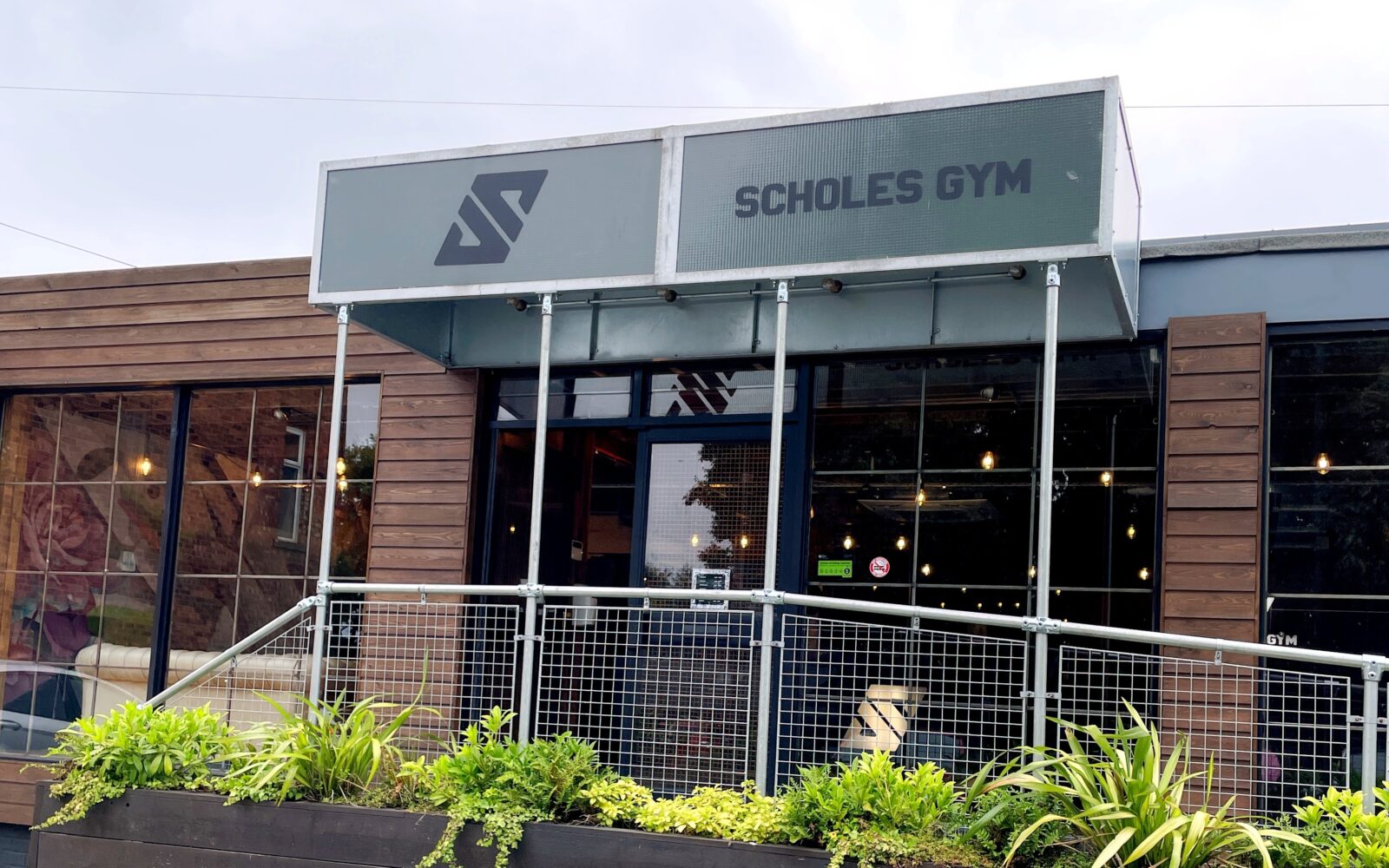 Open for about 18 months now, Scholes Gym in Oldham — set up by former footballer Paul Scholes, his son Aaron and daughter Alicia — is not just the best place for a workout in the borough but arguably one of the best gyms you'll find anywhere in Greater Manchester.
After paying the place a visit and meeting up with Aaron and Paul in person to discuss how the gym has developed since it first launched, we got a great insight into what sets this place apart from other standard gyms.
Now boasting six dedicated PTs on their roster, multiple purpose-built training rooms across two floors and even an in-house app that lets you manage all your membership stuff and any classes you choose to take up, they've pretty much thought of everything.
Alicia might have been away playing for London Pulse Netball at the time and had to take a step back from helping run the gym for the time being, but here's what the pair had to say about how the business is going so far:
As you can see even just from this short clip, this isn't just some small independent fitness centre thrown together with a spare bit of cash: it's a massive venue with big open spaces packed out with the best equipment that rivals virtually any other gym, commercial or otherwise, that you'd find in the region.
Stocking the main free weight and resistance room with the high-end gear from Primal Strength — plenty of which is completed with the Scholes Gym branding, no less — you're spoilt for choice when it comes to strength training.
As well as separate rooms down the corridor for things like boxing, they've even got one of the state-of-the-art reaction timers known as BATAK machines that you see Premier League footballers using in training and you know full well they don't come cheap.
Up on the second storey, you'll find treadmills, cross trainers, rowing machines, exercise bikes and other cardio machines. The entire room is kitted out with a big sound system and a large projector screen too, so no matter what floor you're on, you'll always have something to keep you entertained while slogging it out. No headphones are needed here, really.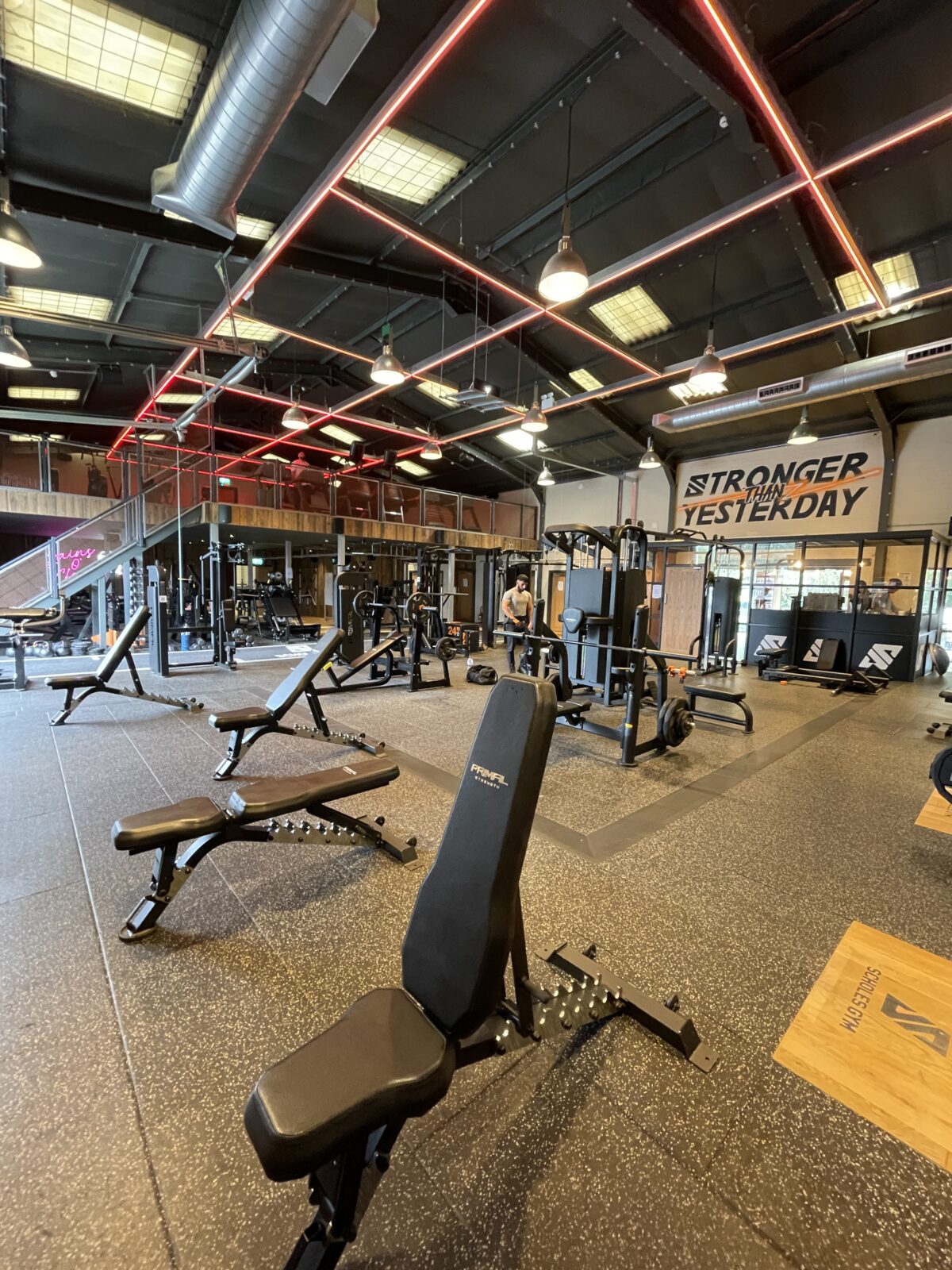 If Scholesy's interview on The Overlap is anything to go by (a great watch, by the way), we'd guess the total cost of putting this spot together has gone far beyond that initial £500k outlay now…
All this is another way of saying that although there are a lot of shiny things to draw you in here, you'll never be bumping elbows or fighting to get on machines in here, especially without being a bit more out of the way rather than near to the city centre.
Naturally, with the gym being located in Oldham, you would expect it to predominantly cater to locals in and around the town, but the fact it's just a short walk from the Oldham Mumps tram stop means you could still get there if you fancied coming to try out a specific trainer or class. It's 50% off your first month, which is a nice bonus.
It's also worth assuring that although a lot of money has clearly gone into assembling a properly kitted-out facility like this, we wouldn't exactly call this a luxury gym — not by nature or culture, at least.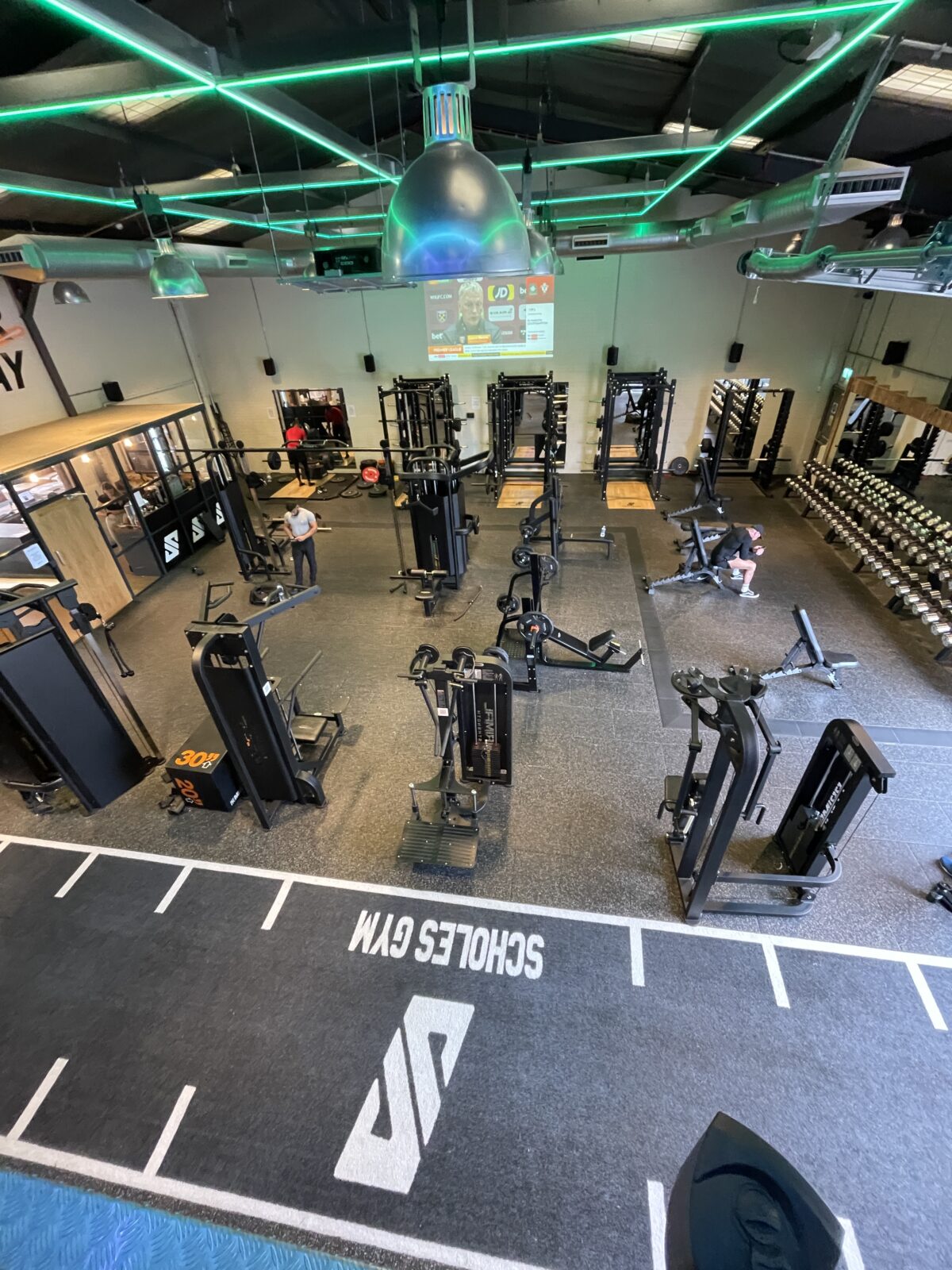 Read more:
The equipment might be top-of-the-range and you'll want for nothing when it comes to training — there's even a place to get protein shakes and a pool table in the reception (although you'll have to fight Paul and Arron to get on that one) — but the people who come in here are just like anyone else.
There are people taking on demanding PT classes and already strong/athletic, sure, but it's also a place where you can just turn up and do your own thing; it's a place that gives off that open-door policy from the second you step into the building.
As Arron told us when we asked him about what makes it special, the family wanted to give something back to the local area and there's a real community vibe to everything about Scholes Gym. They even hold BBQs and summer parties out in the back garden, as well as go on group trips outside of Oldham.
Put simply: it's a Manc gym, put together by a Manc legend, filled with other Mancs and one that makes you feel welcome like only someone from around here can. We could find another way to describe it if we needed to, but we reckon you know exactly what we mean.
For all the latest news, events and goings on in Greater Manchester, subscribe to The Manc newsletter HERE.
Featured Image — The Manc Group