Sport
People are running out of words for Jude Bellingham as he inspires England victory against Italy to secure Euro 2024 qualification
Even in a game where he left the crucial goals to Harry Kane and Marcus Rashford, he was man of the match yet again.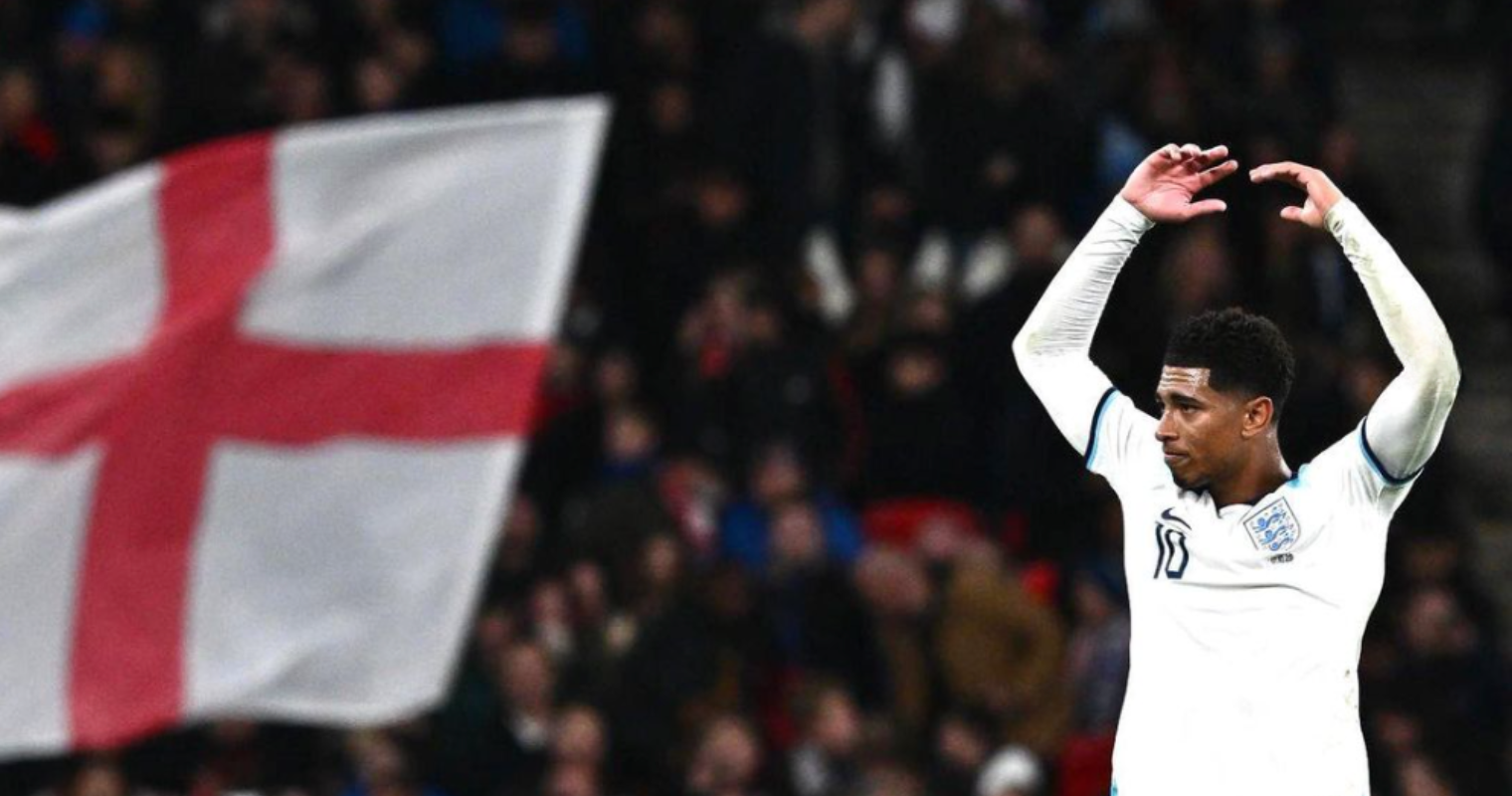 England fans are already running out of superlatives to accurately describe just how good Jude Bellingham is as the young midfielder helped spur the Three Lions on to a massive win against Italy which secured their place at Euro 2024.
Whilst qualification was still likely to happen in either of the next two games, Gareth Southgate's side were aiming for "payback" after the Euro 2020 final according to Manchester City star Kyle Walker, and that's exactly what they got.
Despite conceding the first goal, England managed to put three past Azzuri, making it two wins in the last two games against the foes who brought the nation's previous Euros campaign to such a painful end, and although one goal came from Manchester and another from ever-reliable source, it was the young midfielder who earned the headlines on Tuesday night.
Not only did Bellingham win the penalty for captain Harry Kane's equaliser and set up another for Man United's Marcus Rashford to put England in front, but the Real Madrid star absolutely ran the show from start to finish, sending social media into a frenzy and those in the ground to chant his name throughout.
Waxing lyrical about the Birmingham-born attacking mid in a piece the morning after, The Athletic's Tim Spiers said that "almost every in the stadium [was] under Jude Bellingham's command" and praised him not only for his performance but spirit and leadership at such a young age.
"To be one of the world's best players is one thing, to be an inspirational leader is another. Bellingham is both", says Spiers.
"With his magnificent performance here, dragging England into the lead either side of half-time with moments of aggressive ingenuity, but also with his ring-mastering of the audience, it felt like this was the night Bellingham's relationship with his home public was forged.
"He spoke to Wembley, with his feet, with his gestures, with his rabble-rousing — and in turn they worshipped him, singing his name, shouting 'Juuuude', marvelling at his flicked passes, his sliding tackles, his dominance of the game." Ridiculously high praise but not wrong; virtually everyone agrees that despite being just his 27th cap for England, he might just be our best player right now.
Read more:
On just his fifth start at Wembley, Bellingham is already being compared to the likes of Paul Gascoigne, Wayne Rooney, Steven Gerrard; Iniesta, Xavi, Zidane and more all in the same breath, and it's starting to look as if England are ever going to win a trophy, this young man will play a very big part in it.
Having just joined the Spanish giants this season from Borussia Dortmund, where he was already making his incredible talent abundantly clear, he has already taken his game to a new level and become their main man, insisting that his arrival has "100% improved" him as a player.
Bellingham was still a teenager barely five minutes ago, has already become a 'galactico' at one of the biggest teams in the world, is now the name fans want to see on an England teamsheet and might just be one of if not the best player on the planet right now. Big words, we know — but have you seen him?
You can see the full highlights of the Three Lions' Euros qualification-securing win over Italy and Bellingham's unreal performance down below:
For all the latest news, events and goings on in Greater Manchester, subscribe to The Manc newsletter HERE.
Featured Image — Jude Bellingham (via Instagram)