Sport
Erling Haaland breaks the record for most goals in a 38-game Premier League season
He is now just two goals away from the all-time record and has seven games to do it in.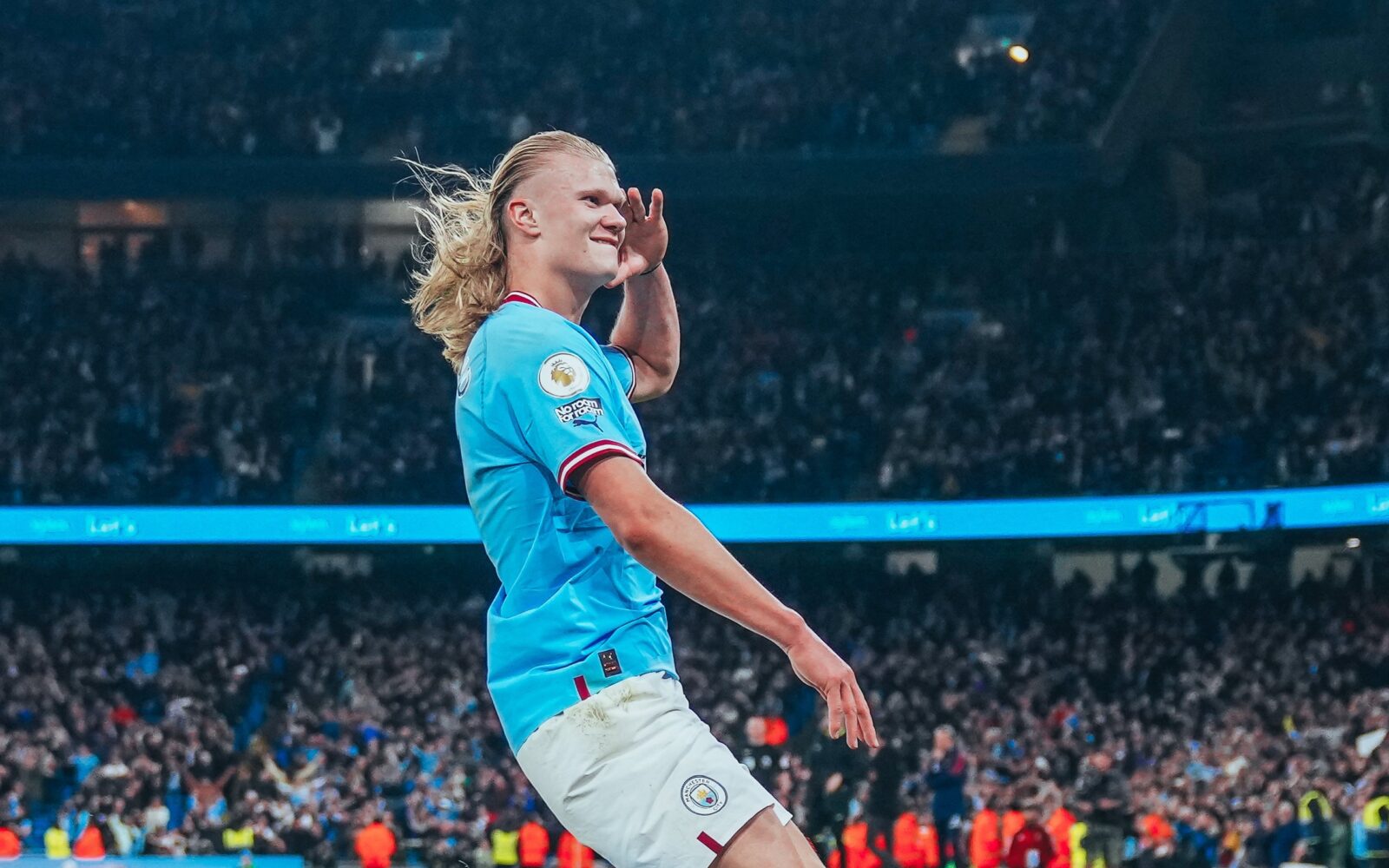 It's almost inevitable that we'll write at least one of these every couple of weeks or so but, in case you hadn't heard, Erling Haaland has broken yet another record: the most goals scored in 38-game Premier League season.
Following Manchester City's potentially title-deciding 4-1 win against Arsenal on Wednesday night, Haaland rounded off the routing with a last-minute goal to seal the record the most goals in a 38-game Premier League season.
It almost looked like he wasn't going to score on the night (for once).
Nevertheless, his 33rd goal of this year's campaign saw him surpass Mo Salah's record of 32 in the 2017/18 season, making it 49 goals and eight assists in 43 games across all competitions. Here's how he did it:
While Kevin De Bruyne was the star on the night, grabbing two goals including a truly wonderful opener, Haaland just couldn't help getting in on the act.
The craziest part is, he only needs to score two more goals to break Alan Shearer's all-time record for most goals in a Premier League season (34), which came in 1994/95 when there were 42 matches on the calendar.
City still have seven league games left to play and the Norwegian is scoring or assisting at a rate of every 58 minutes. Safe to say his hands are already on it — as is the golden boot (like it wasn't months ago).
It's also easy to forget that he's still only 22 and it's his first season in England. We don't know how many times we've said this already but the man is simply ridiculous.
Read more:
The pendulum swung fully back in the Blues direction with their emphatic win over the league leaders, now trailing by just two points and still with two games in hand on them.
Moreover, with a first-ever Manchester Derby FA Cup final on the horizon and their Champions League chances looking stronger than ever — especially with this big, blonde, supernatural being in the side — City are staring down a historic season.
You can watch the highlights of Manchester City vs Arsenal down below:
For all the latest news, events and goings on in Greater Manchester, subscribe to The Manc newsletter HERE.
Featured Image — Manchester City (via Twitter)