Sport
Avanti West Coast issue statement regarding travel fears over Manchester Derby FA Cup final
We're going to go out on a limb and guess that this isn't going to go smoothly — at all.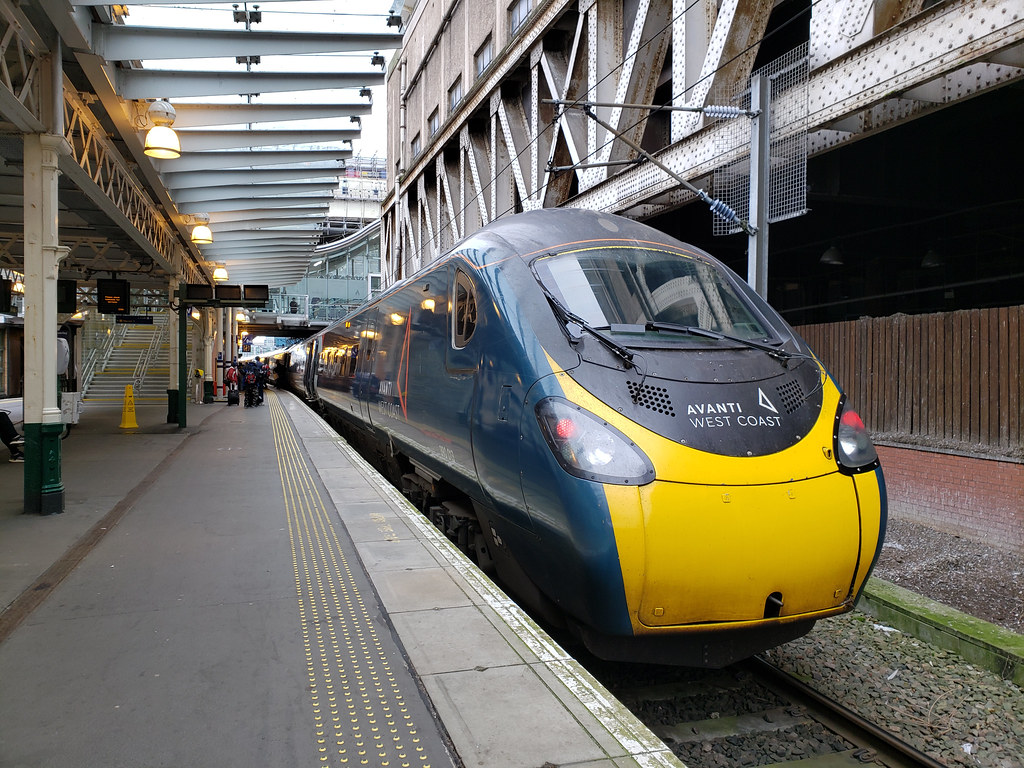 Avanti West Coast have issued a statement addressing the concerns of fans hoping to travel down to London by train for the Manchester Derby FA Cup final.
The train operators face a huge dilemma when it comes to the services on the day of the final (3 June) as thousands of Manchester United and Manchester City fans are expected to travel down for the 90,000-capacity fixture at Wembley Stadium.
While many will be hoping to get coaches down (ideally with extra help from the clubs themselves), trains are literally an indispensable form of public transport when it comes to fans getting to away games, let alone for massive, historic cup ties — it being the first Manchester Derby FA Cup final ever.
That being said, many have taken to social media to ask Avanti if additional and potentially separate services for each set of fans are being considered on the day of the final. However, the company has said that there are currently no additional trains expected and that separate trains aren't on the cards.
Avanti have since issued a statement assuring that they are working with both clubs to ensure that fans will be able to get to the FA Cup final with as little drama as possible.
Speaking to the MEN, they said: "We are working with our partners and we've already been in touch with both clubs with a view to getting information out to fans looking to travel to Wembley by train.
"We expect to be in a position to update all our customers, including fans travelling to the final, in due course with the latest travel advice once our plans have been finalised."
Nevertheless, many are still very reticent to accept that everything will go off without a hitch as Avanti aren't exactly famous for filling their passengers with confidence. In fact, even the Leader of Manchester City Council, Bev Craig, wasted no time in having a dig at their shaky reputation.
Read more:
As alluded to, not only will this be the 190th Manchester derby in all competitions but it's the first-ever in the 152 years since the FA Cup began.
While it's now United's only remaining chance for another piece of silverware this season, City are hot on the heels of Arsenal in the Premier League title race; nevertheless, it goes without saying that both teams will be going all-out for this one.
It has also been stated that the game will kick off no later than 4:45pm after the Metropolitan Police reiterated it is a high-risk fixture and travelling supporters will need added time to make it home.
Whatever happens on the day itself, for those of you heading down come 3 June, stay safe out there.
For all the latest news, events and goings on in Greater Manchester, subscribe to The Manc newsletter HERE.
Featured Image — Fábio Tanniguchi (via Flickr)/Man United/Man City (via Twitter)